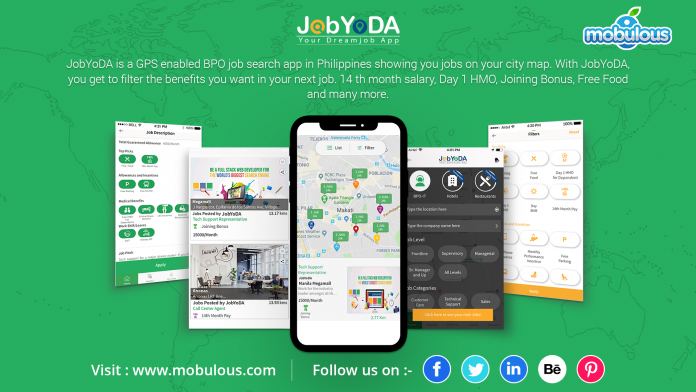 The JobYoDA, a BPO job app for Philippines inhabitant, is now live. This app is developed by the team of Mobulous Company, launched on 18th September 2019. Are you a recruiter for BPO jobs? You must be tired and frustrated with all the quota and the challenges of getting quality hires.
Now, with JobYoDA, you can hire quality people here. Are you a jobseeker? Not everyone is lucky in their search for their dream jobs. But now it is all possible with an app named JobYoDA, and you can get your dream job here. Are you curious to know more about this app? Well, I am here to tell you about this app and features and how it works for you.
Here, I am providing you detailed information about JobYoDA App so that you can get your dream jobs-
About JobYoDA
JobYoDA, a game-changing app for all job seekers that are looking for employment from the past days, months, or years. A BPO job search app in the Philippines with GPS enabled that shows jobs on your city map. It helps you to choose jobs that will match your needs and requirements. It allows you to sort companies by distance so that you get the job nearby your location. JobYoDA makes searching easy for the perfect BPO job.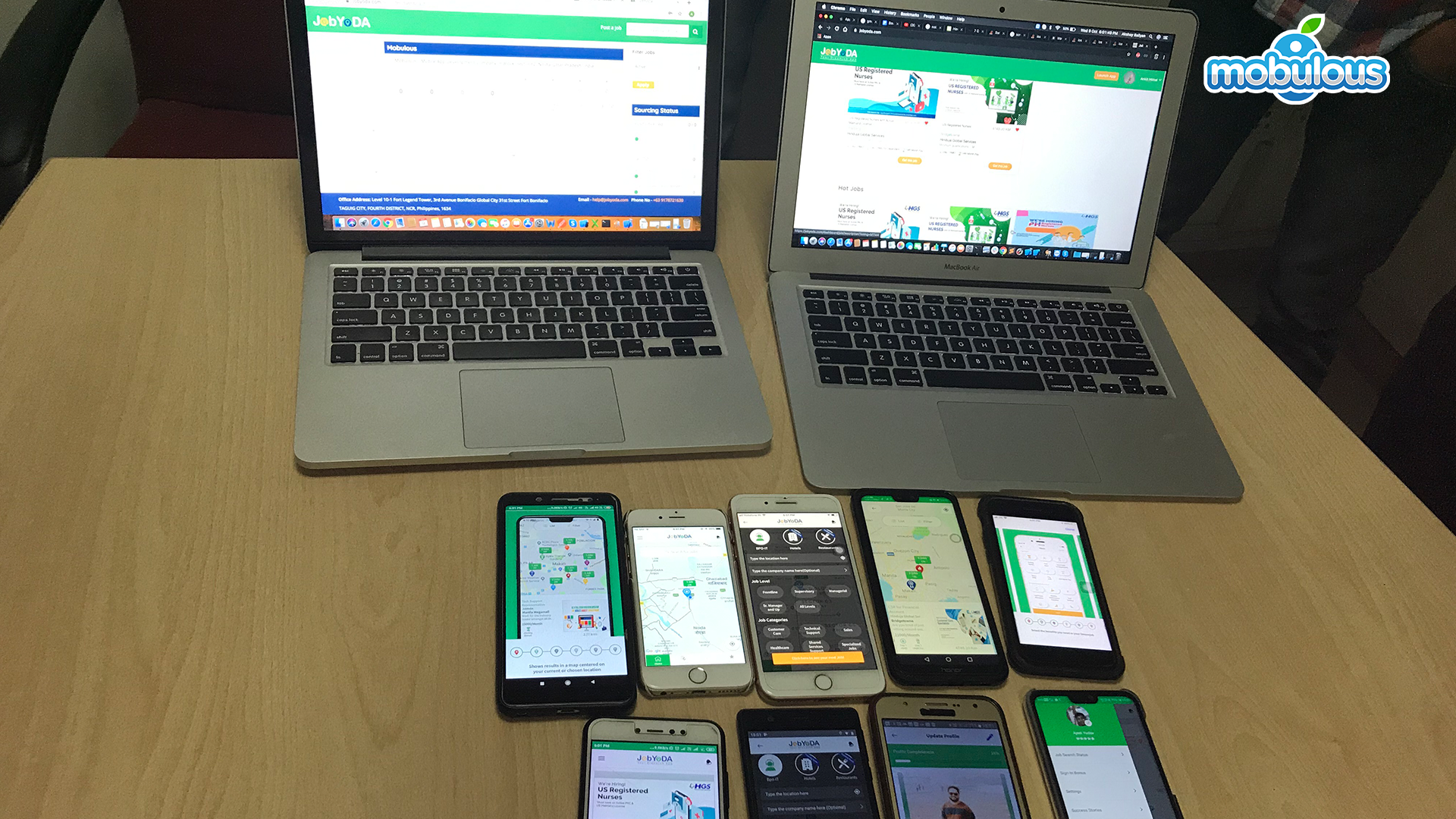 You can search based on your preference site, target position, contacting center industry to match your expertise to the offers fully. Results will be shown on a map with icons highlighting what is important to you. With JobYoDA, you get to filter the benefits you want in your next job. Day shift, 14th-month salary, Day 1 HMO, Signing Bonus, Free Food, and many more. You can review all these offers before you schedule your interview. We know they matter so Find BPO jobs near you on the city map & filter the benefits you always wanted. The app is available on both platform Google play store and Apple app store.
Features of JobYoDA
GPS enabled: Life is not lived in traffic. Consider this the next time you look for a job. JobYoDA app uses your location to show the nearby jobs for you on the city map. So, in this traffic and rush environment, you never get late for your work and reach the office without time lapping.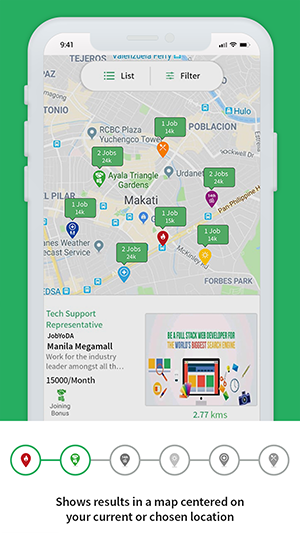 Selecting Benefits: Choose a job that won't stress you! JobYoDA allows you to select the benefits that you want in your next job. There are more than 20 benefits available for you to choose from. So, choose the ones that you want, and then click on search, and find your dream job.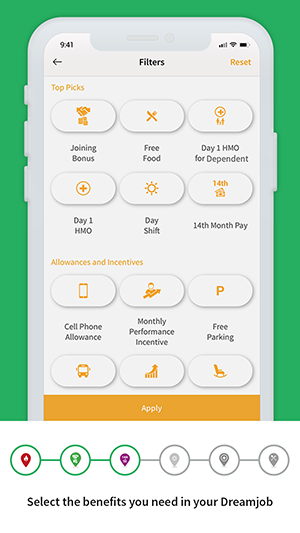 On JobYoDA, you can see the workplace pictures for each employer and each of their site. It's essential as you will spend more than 9 hours with them in the office every day.
Options to choose: With JobYoDA, you can select your preferred Date and Time to schedule your interview for and receive the red carpet treatment from them.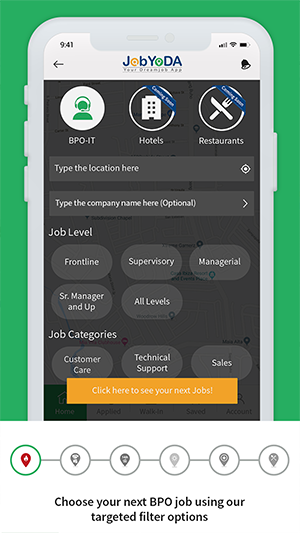 Options to filter: With options to filter if the job has signed an agreement such as bonus, 14-month pay, free HMO, on day shift for you and your dependent- you can never go wrong when you apply. The result will show on the map so you can measure the distance from home to your future office.
Update your profile: With JobYoDA, you can easily create and update your profile in the format that your recruiter wants.
Communication: It is essential to be in touch with your BPO recruiter. Now, it becomes comfortable and easy with JobYoDA. You can chat with the recruiter and get answers to any questions.
Real-time notification: It is essential to integrate the app with this real-time notification feature. With the notification feature in the application, you can get text notifications and reminders about upcoming interviews automatically.
How to download the JobYoDA?
Step 1. Go to your Google Play or IOS store and search for the app JobYoDA.
Step 2. Click on the install button to start the installing process.
Step 3. Go to your phone home screen and open the app.
Step 4. Now, Sign in with your Google or Facebook account and then fill the requisite data. Now, you can use the app.
Hire Our Company to Develop an App like JobYoDA?
If you want to develop an app like JobYoDA, then get in touch with us. We are the top leading mobile app development company that makes your dream idea app into reality. We have the experienced developer team that knows what it requires to make a perfect application for both platforms.
Product Live Links
Google Play: https://play.google.com/store/apps/details?id=com.jobyodamo
App Store: https://apps.apple.com/us/app/jobyoda/id1471619860?ls=1
Access Our All UI Case Study: Case Studies
Get in Touch with our Sales Team for Similar App Development Enquiry: sales@mobulous.com