Real Estate Web and App Development
Create your Real Estate App Today
Develop a customized Real Estate App similar to magic bricks, housing,nestaway, airbnb or any other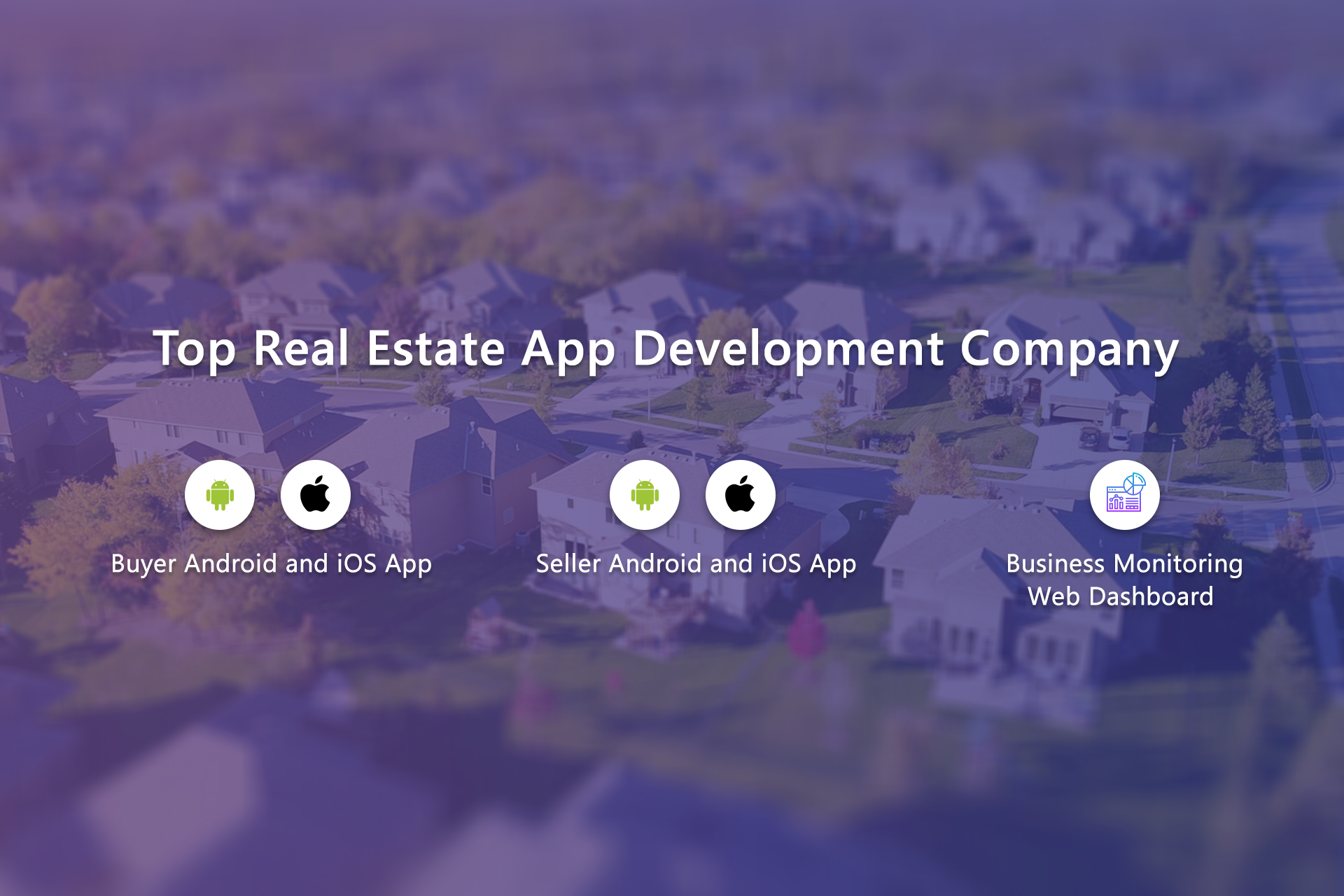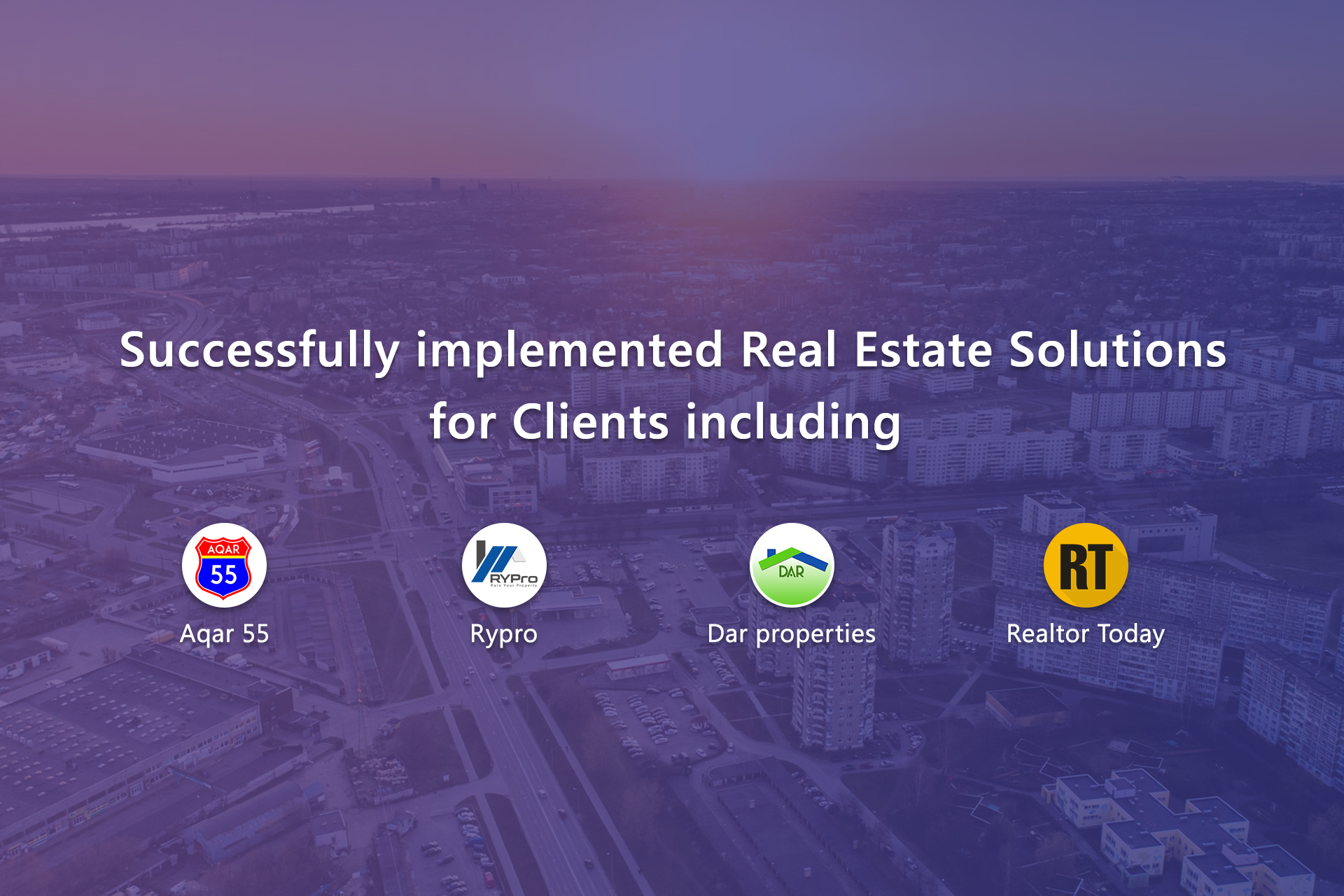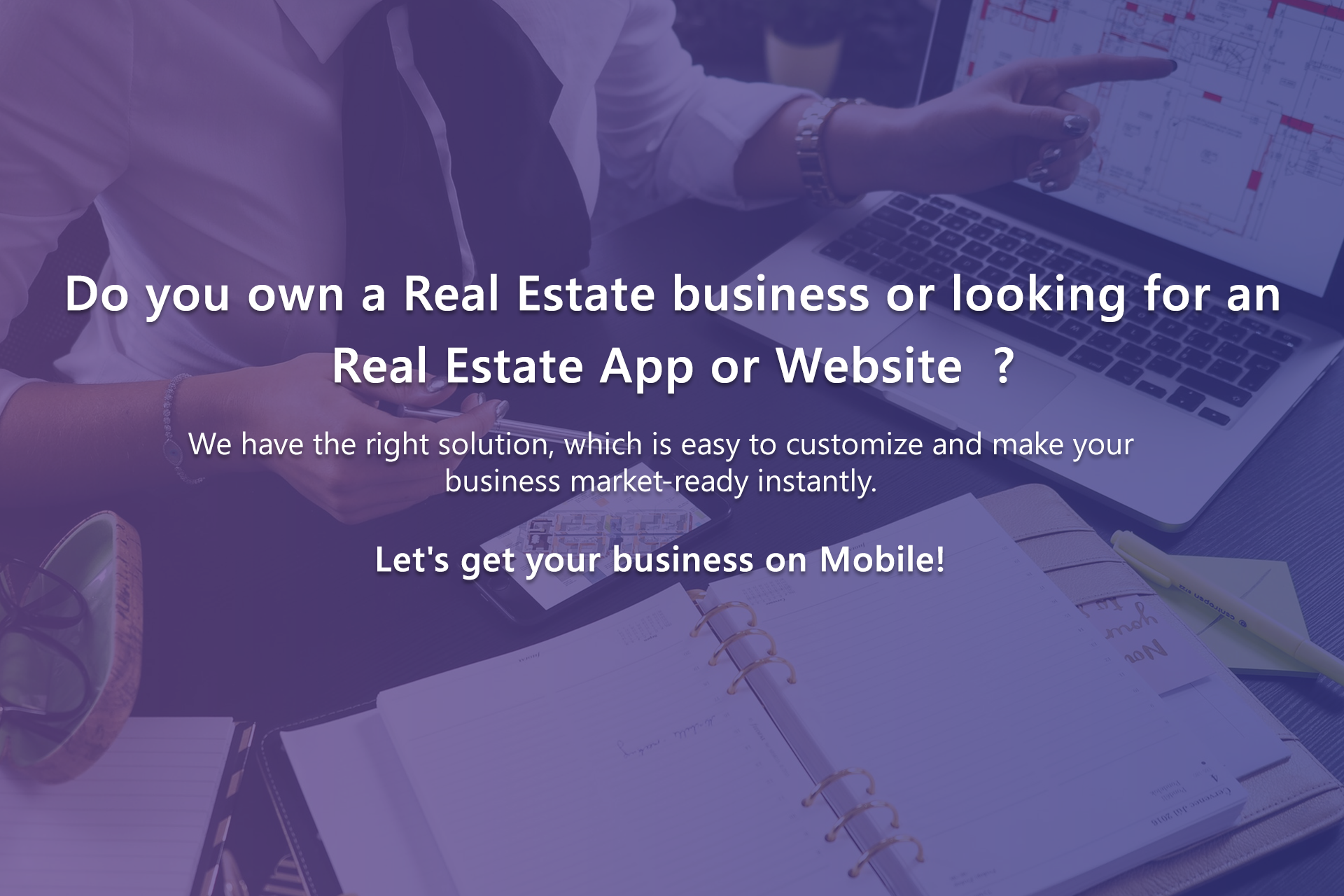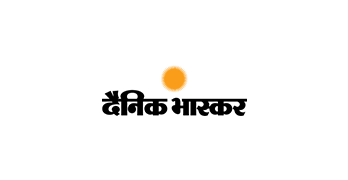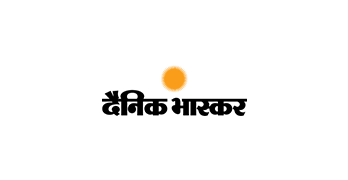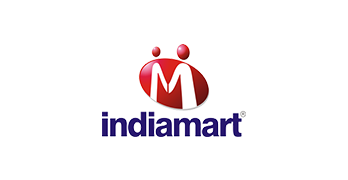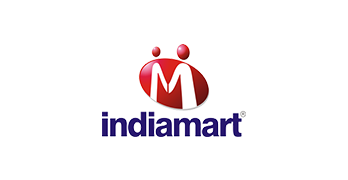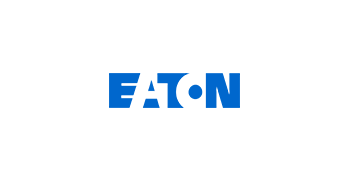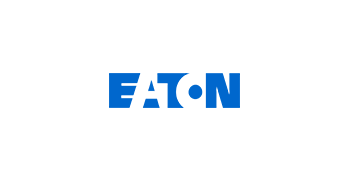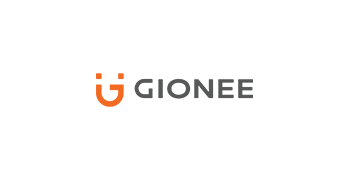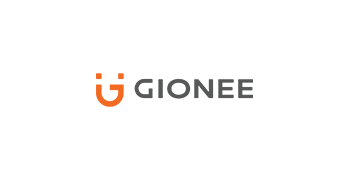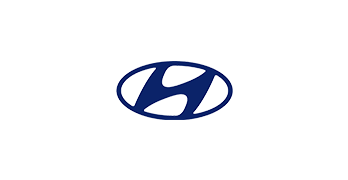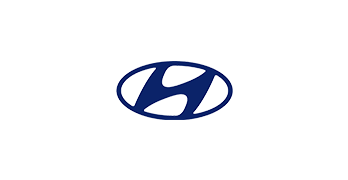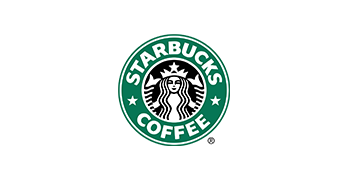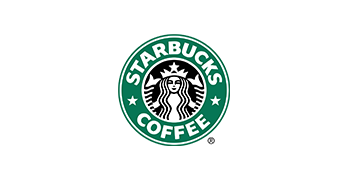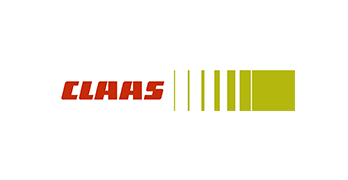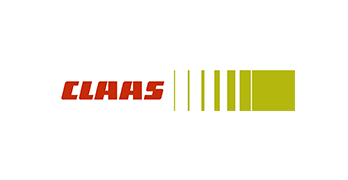 Core Solution Deliverable and Platforms
The 3-step process
Define your ideas
Share ideas of how you would like your restaurant and delivery app to perform to achieve goals.
Work on designs
After getting your brief, our experts work on crafting and customizing the final designs based on your business branding.
Coding and Review
The final product is obtained from meticulous coding and review.
Detailed Features of the Taxi Services Solution
Standard Disclaimer:
The specified screenshots are just for references highlighting significant features in the project domain. We create each app as a white label customized solution, where each app is developed uniquely for each client's business model. We happily sign NDA to assure IP security.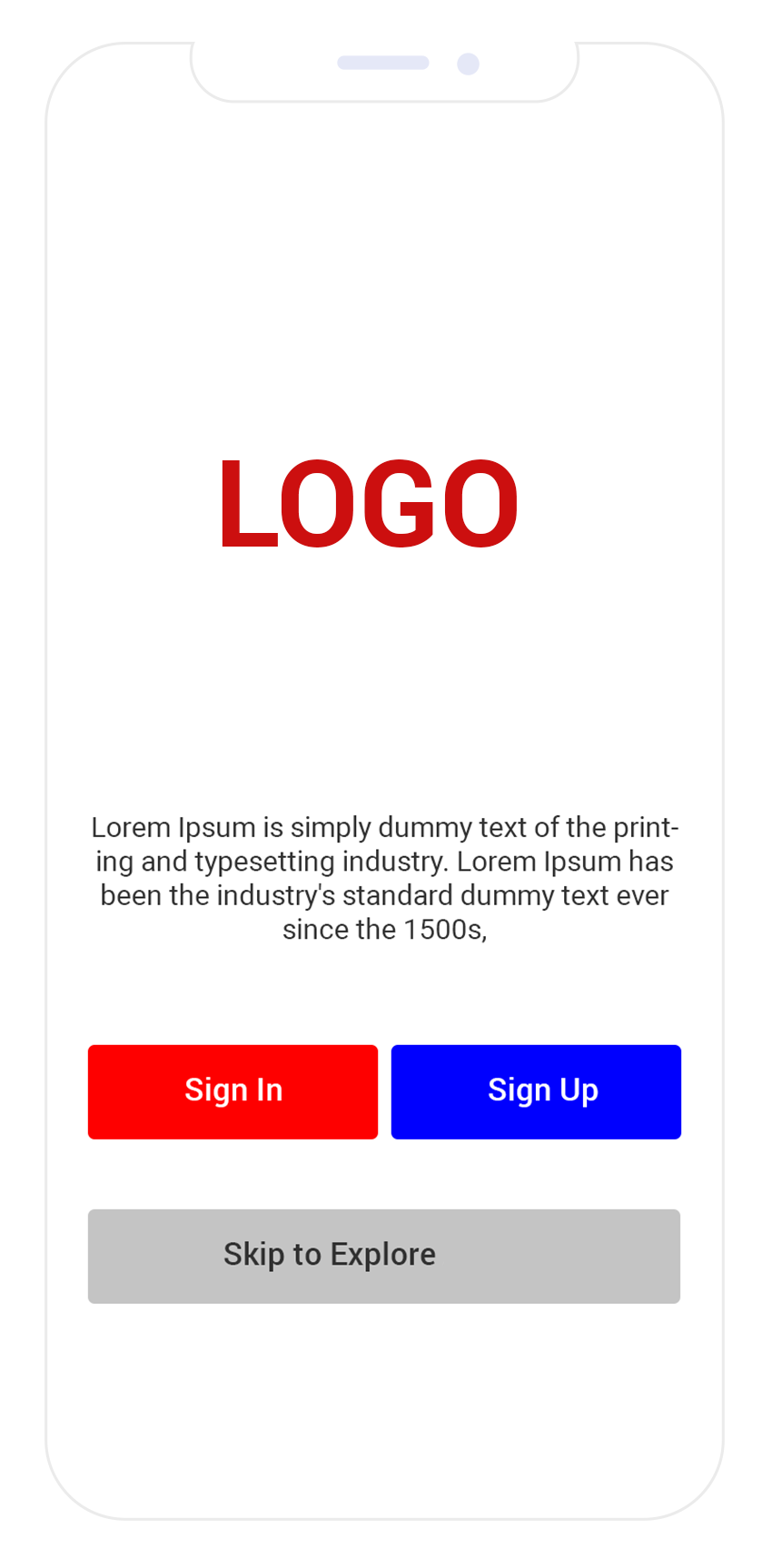 Login and Sign up
App starts with the login screen
Skip to Explore the properties
Phone number Verification via OTP
Home
Home screen with different options
Map View of the various icons on the Map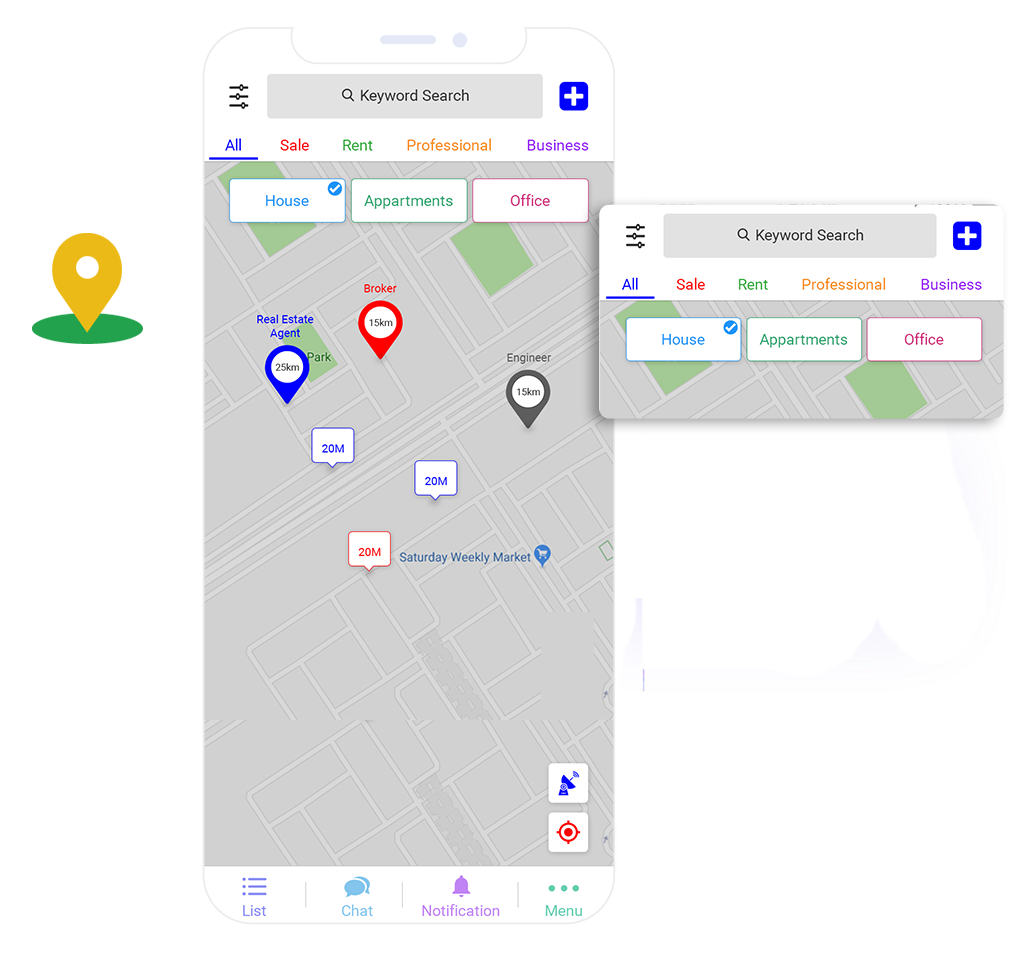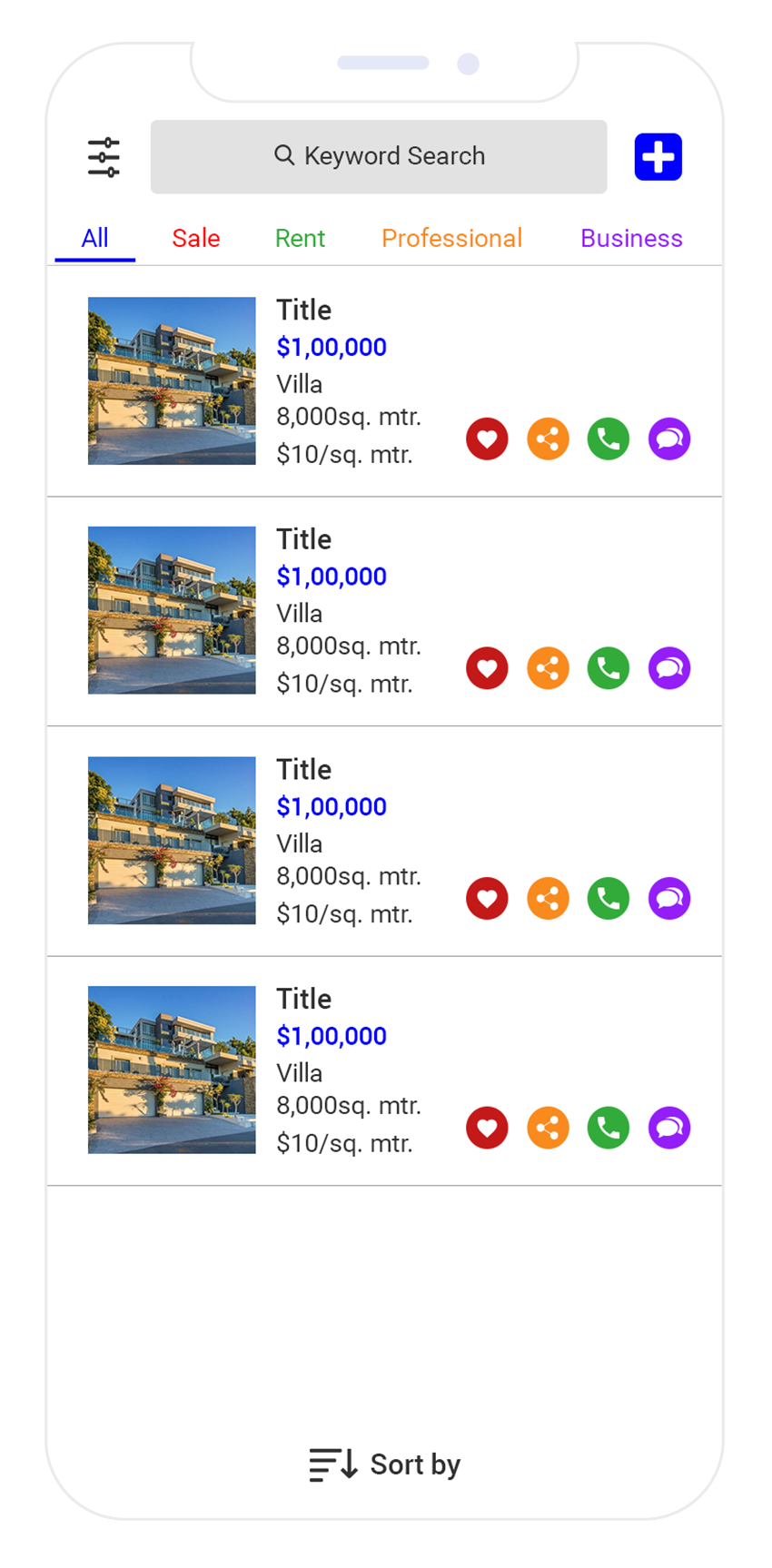 List View
Listing of various properties including Sale, Rent , Professional and Business
Search for properties
Option to search for various property types
Number of bedrooms , bathrooms, kitchens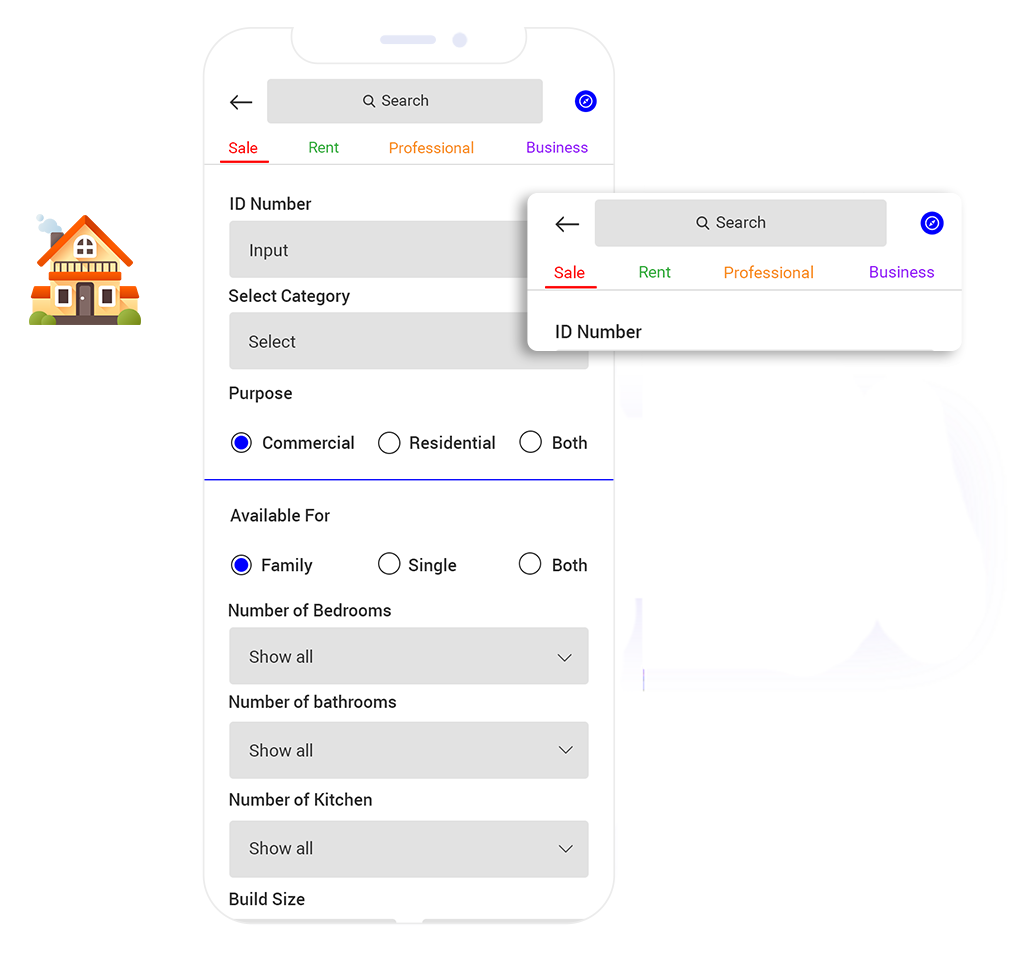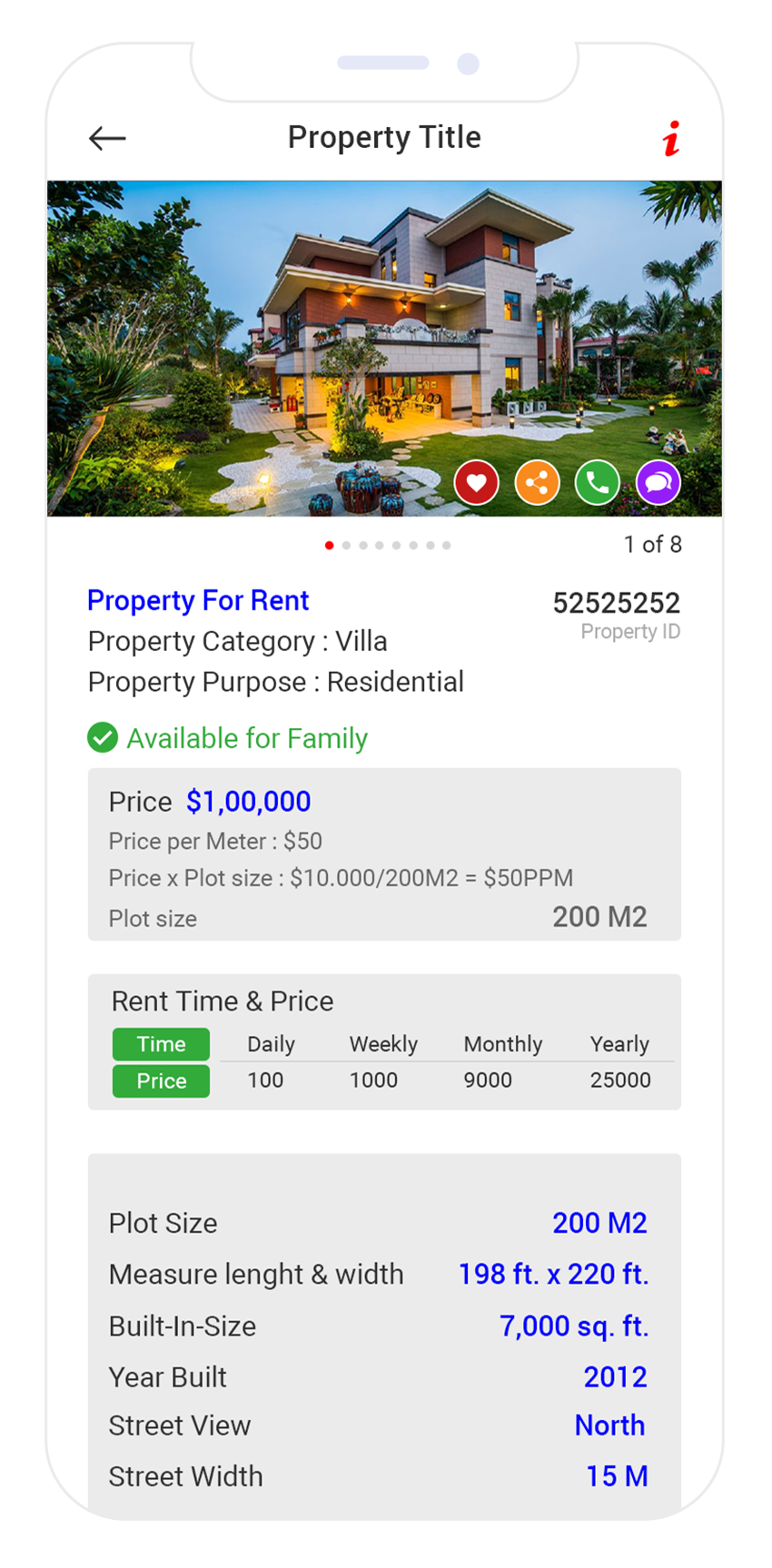 Property Details
Details of the Property
Images of the Property , Description
Property category and property purpose
Availability , Property Size, Property Price
Property size ,Year built and other details,Description
Video and Address on the Map
Chat
Chat between buyers, seller, agents, agencies
Able to receive and view messages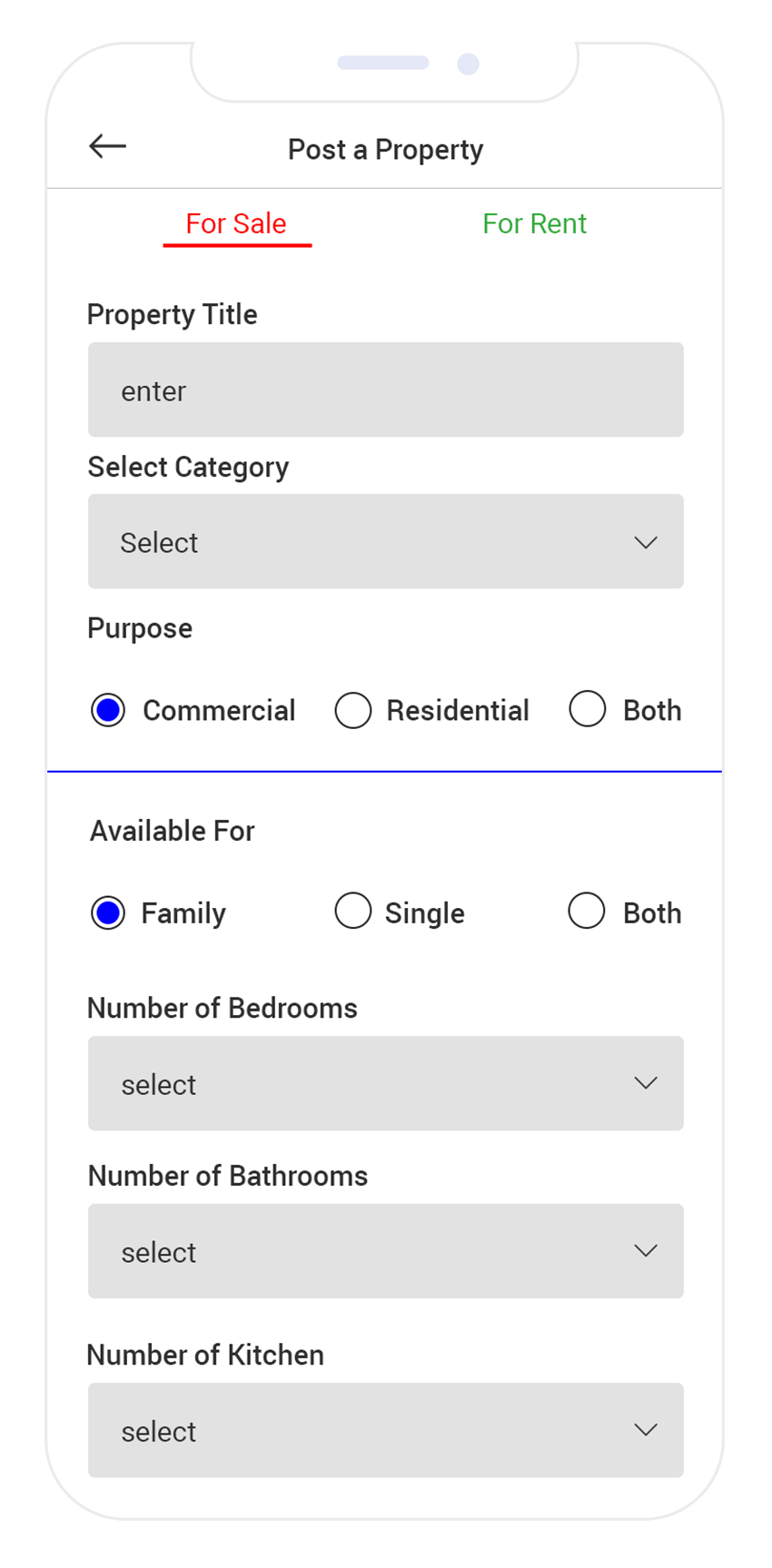 Post a Property
Posting of property for Sale or for rent
Left Menu
Left menu with easy access tabs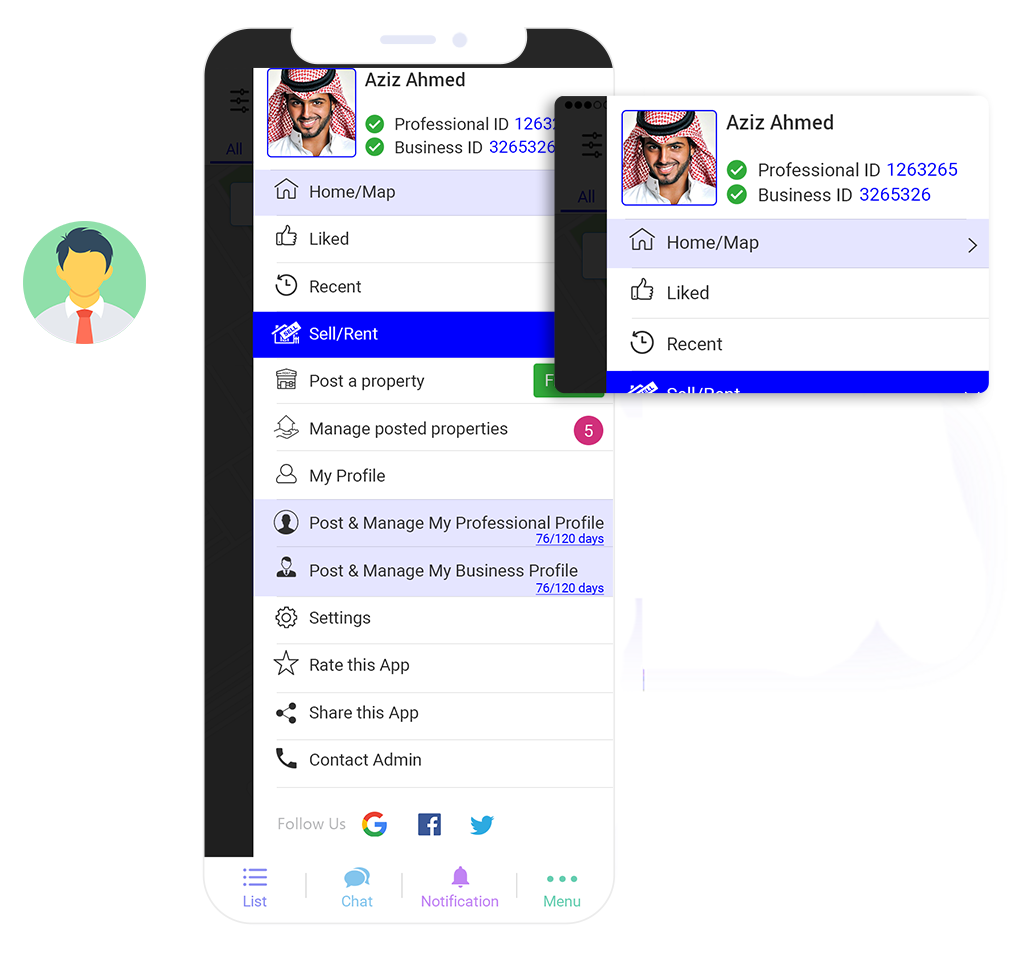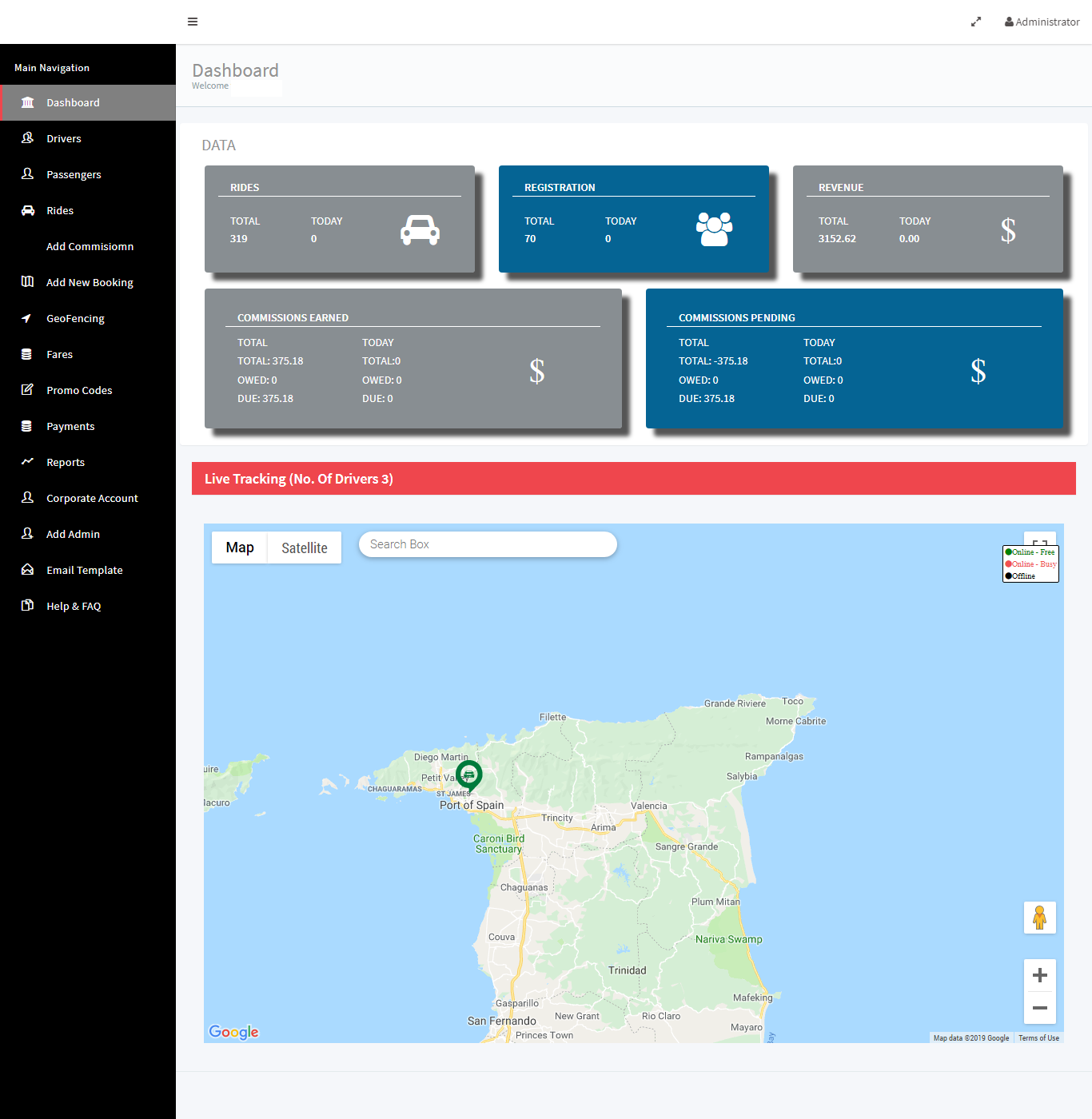 Business Admin Dashboard
Business owner can access the dashboard post login in the secured panel
Secured Access to the Dashboard
Real time Map Live tracking for Drivers and Rides
Driver Management
Business Admin Driver Management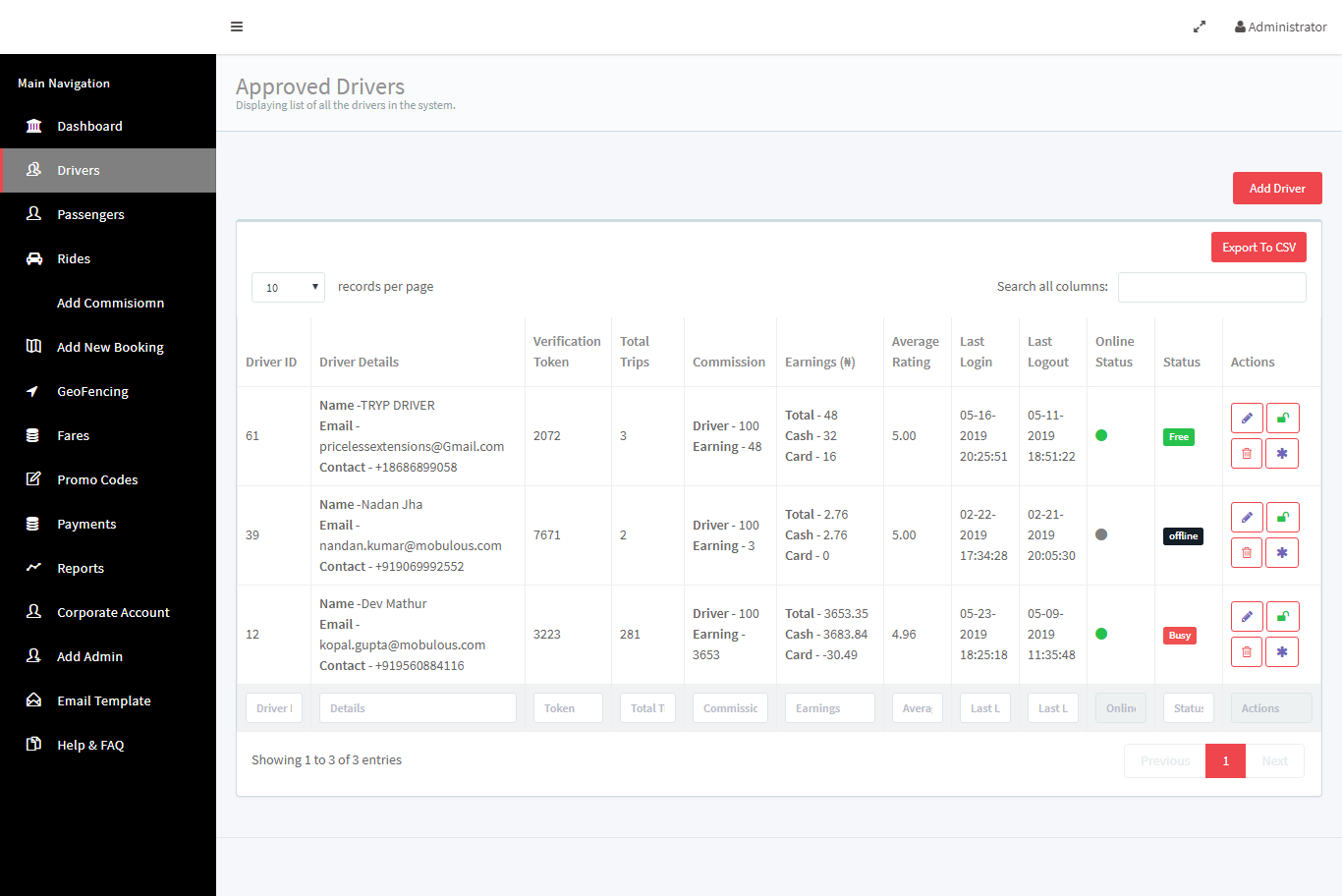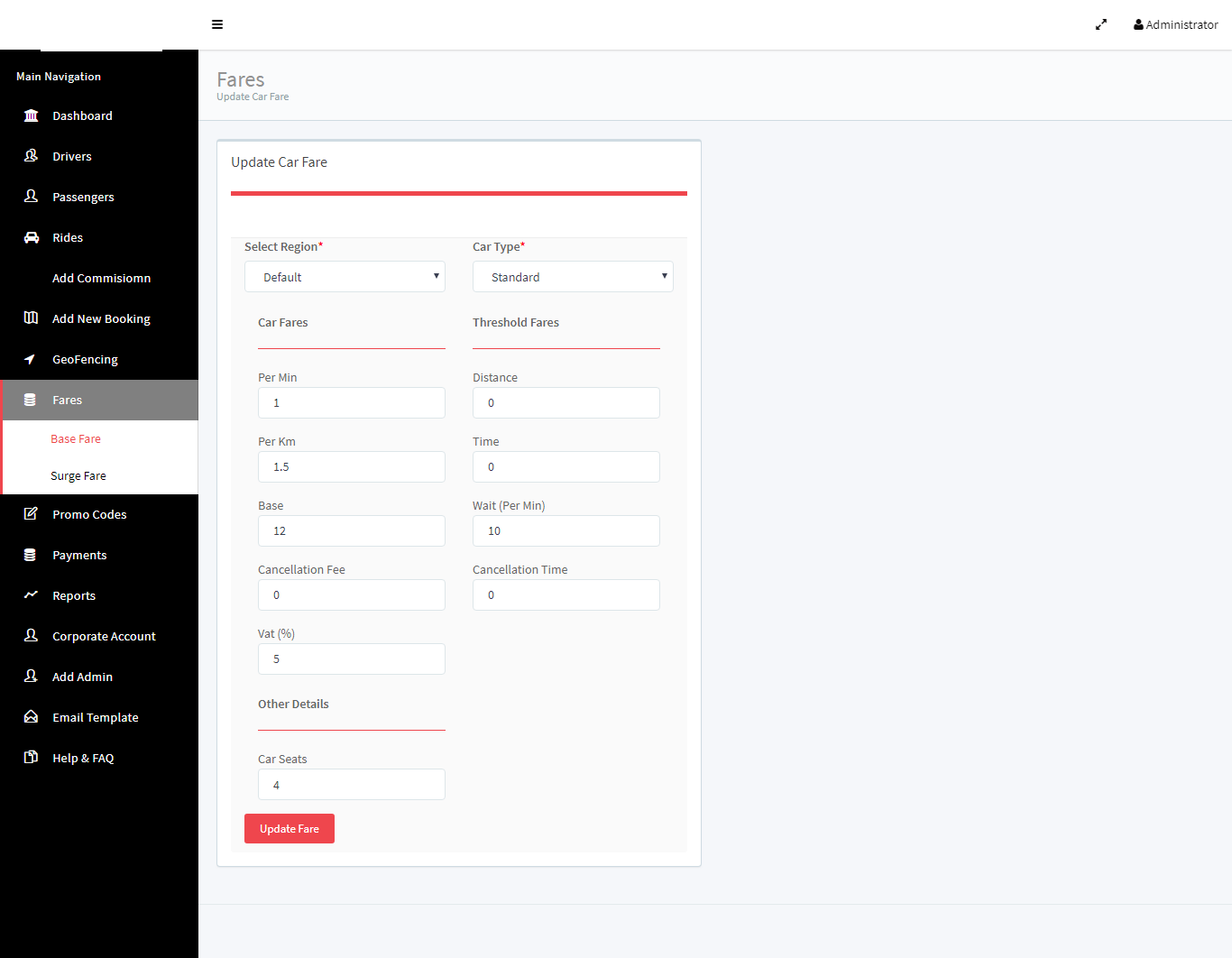 Business Admin Fare Management
Admin can access and manage the fares
Business Admin Geo Fencing Management
Admin can access and manage Geo Fences
Add new region over the map
View added regions over the map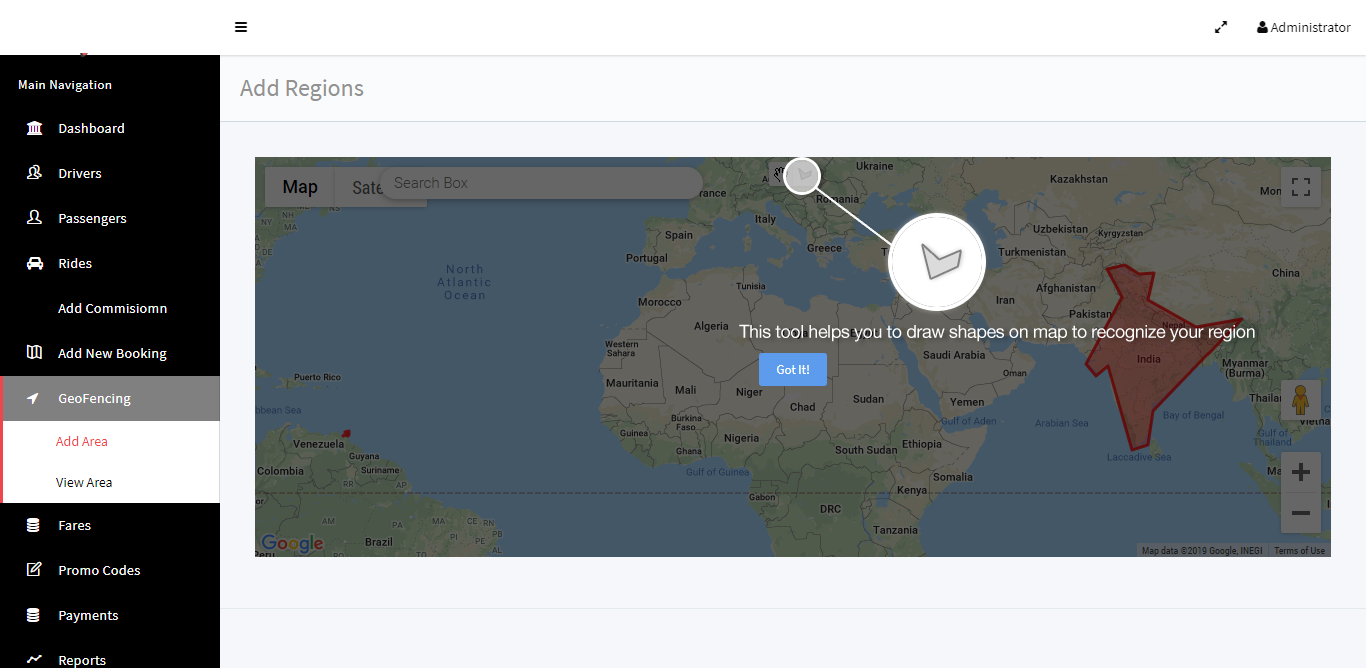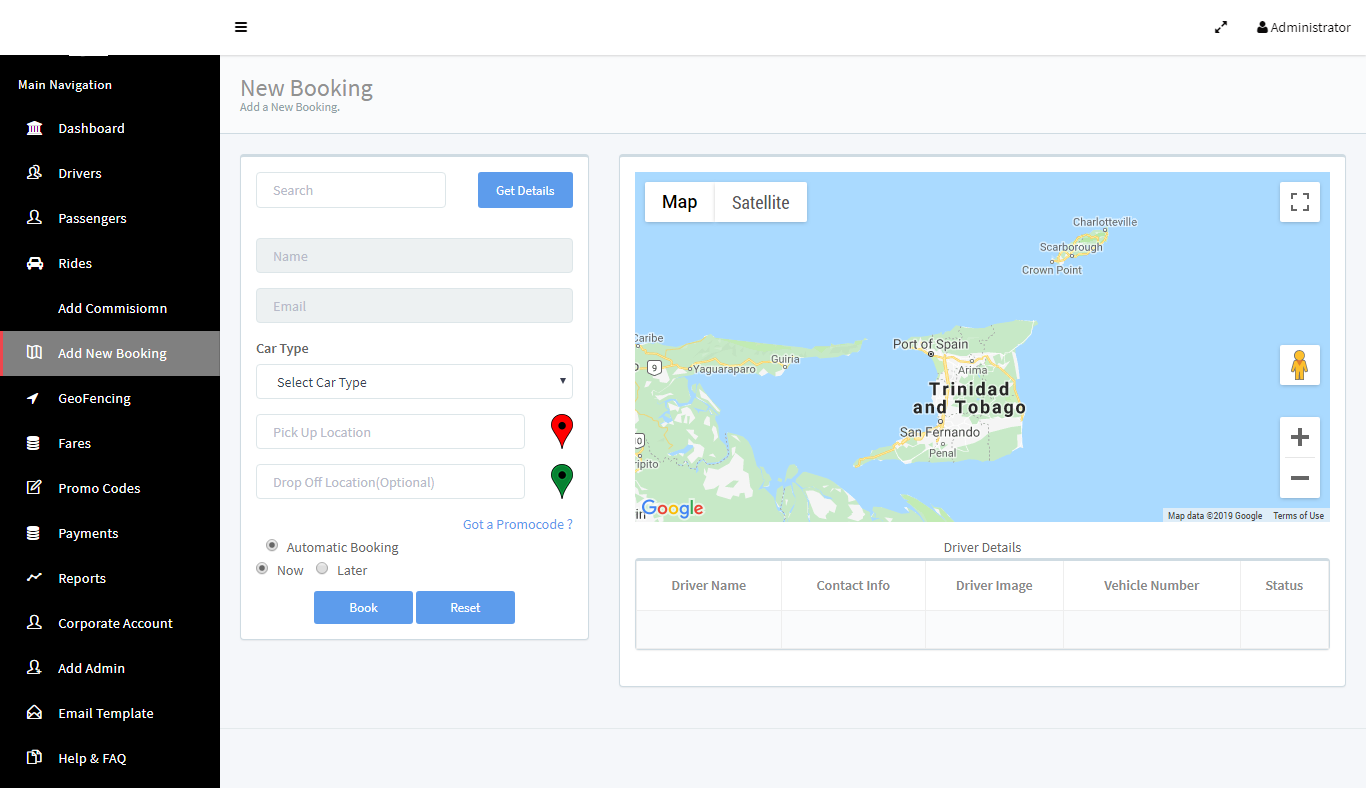 Business Admin New Bookings Management
Admin can create and manage new bookings
Pickup and Dropoff location
Business Admin User Management
Admin can manage various users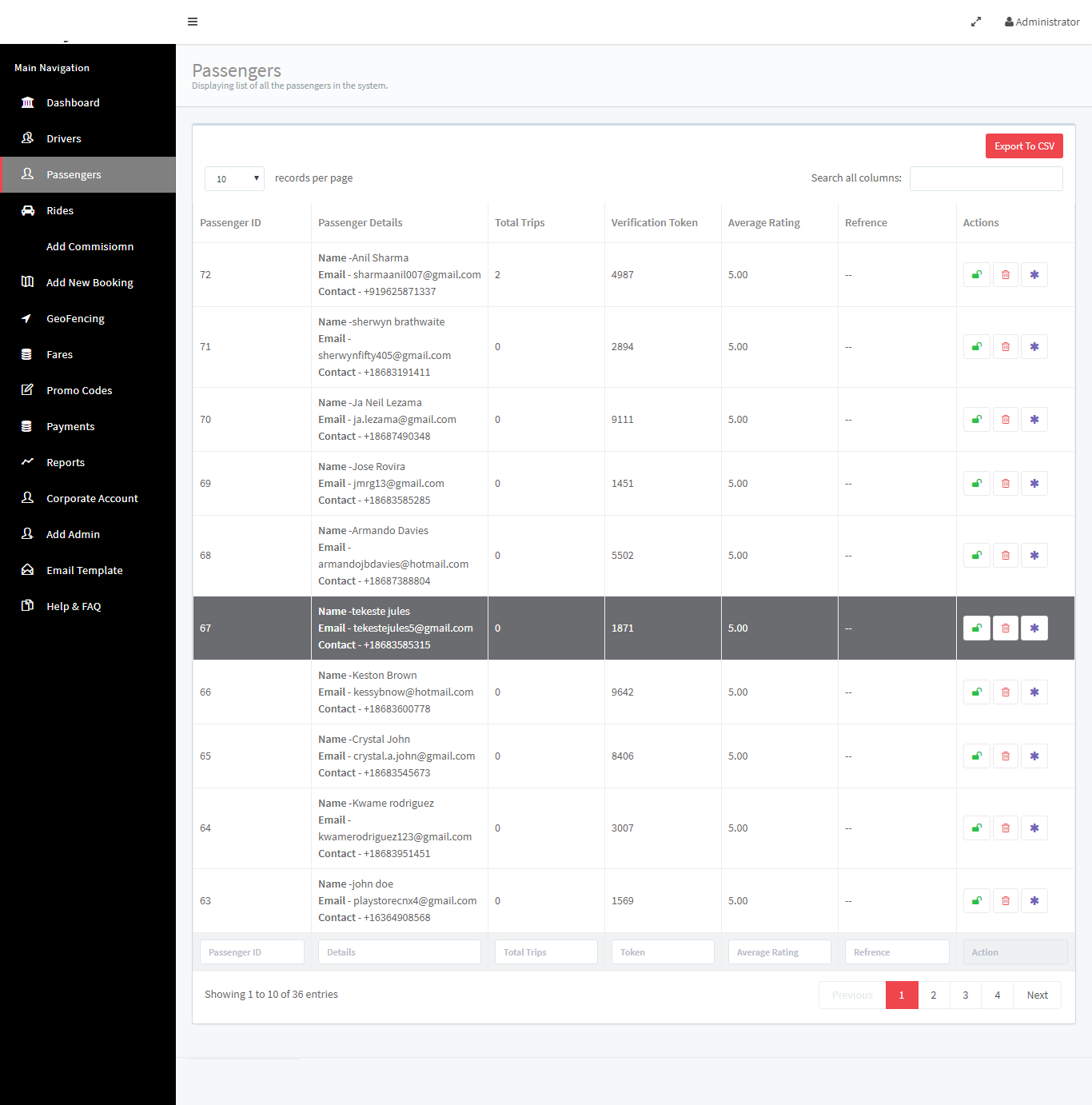 Business Admin Reports Management
Admin can manage various reports
Business Admin Rides Management
Admin can manage the rides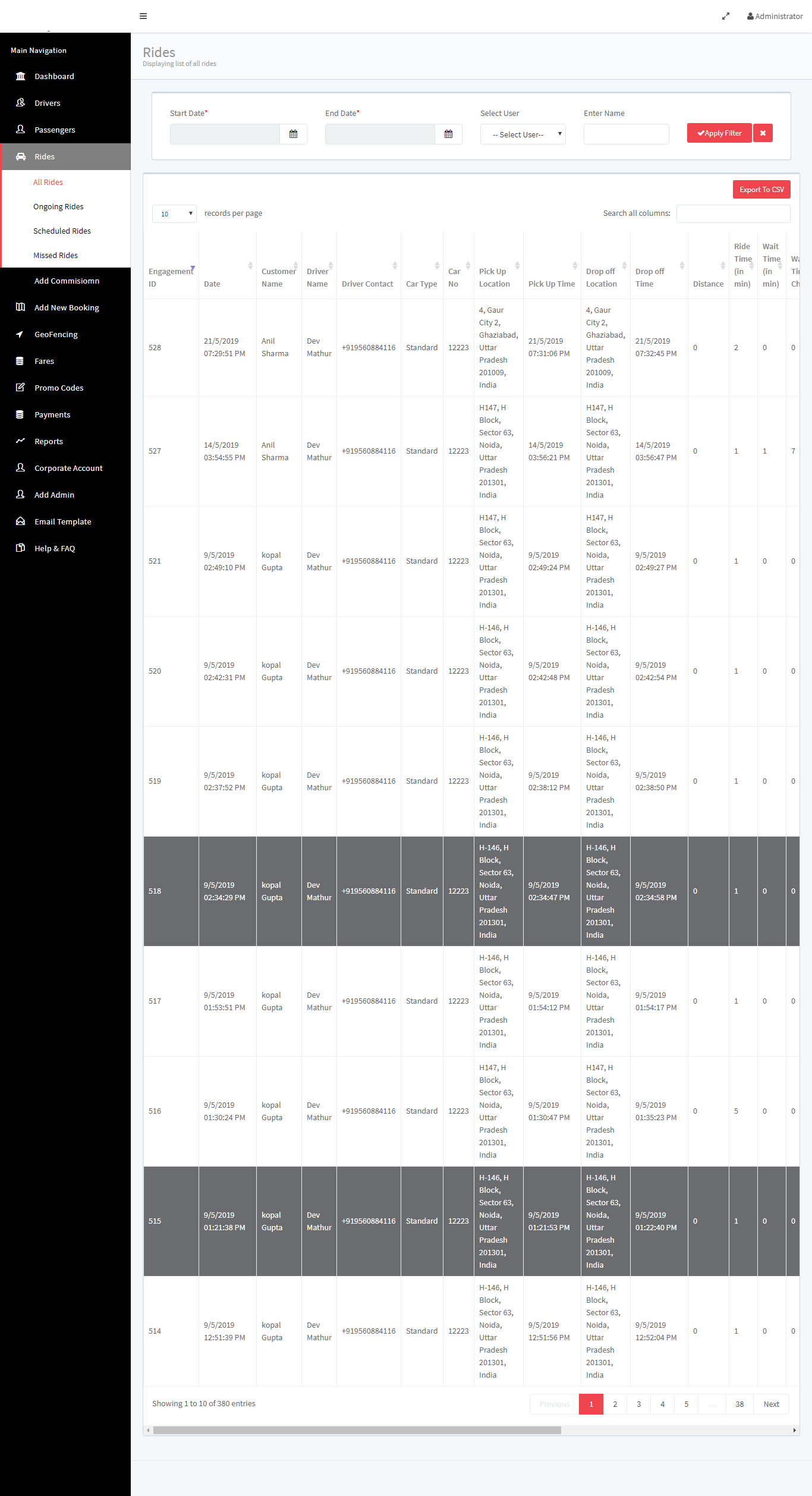 Real Estate and Magicbrix similar Apps Developed by Mobulous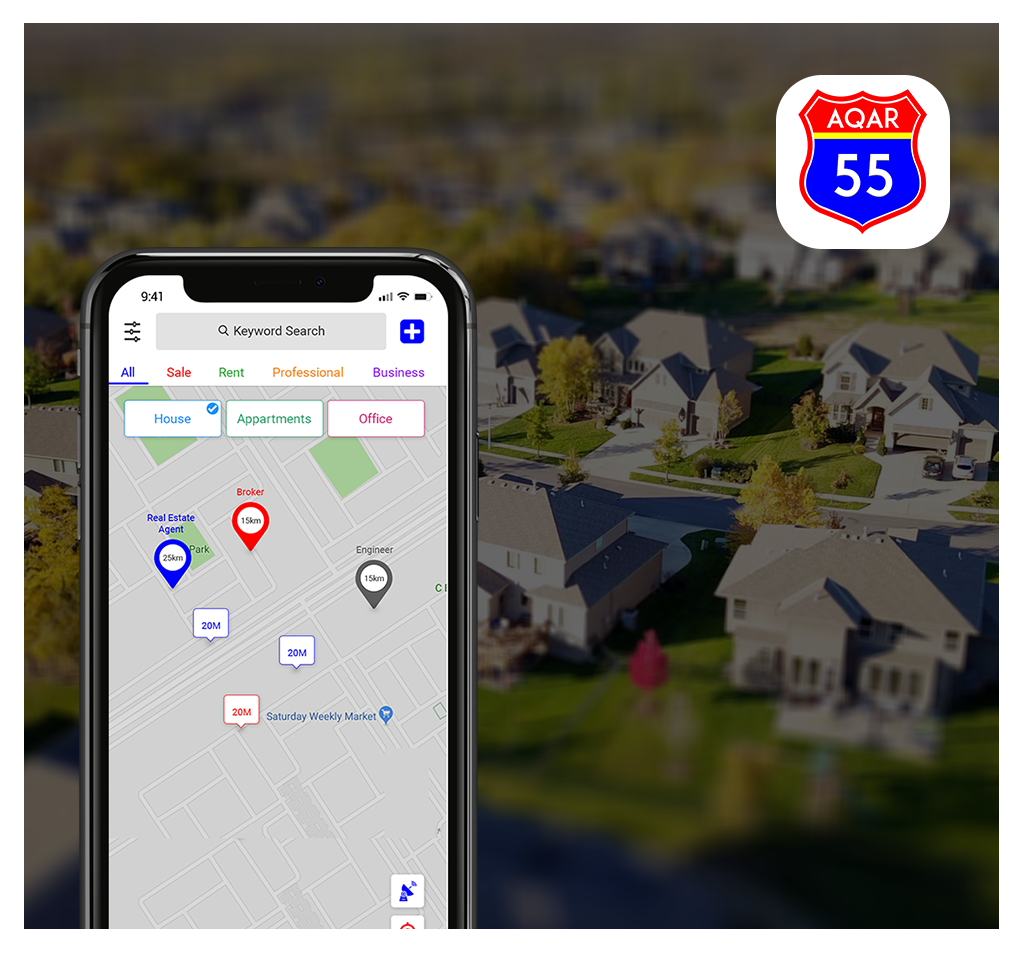 Aqar -55
Aqar is the right app if you are looking for apartments for rent or villas for sale or rent or land for sale in Saudi Arabia. Aqar displays all Saudi real estates ads on Google Maps; navigate in the area you like and find your next home !
You can directly contact the owner and make the deal.
We support English Language
Rypro
RYPro (Rate Your Property) is a Property Rating App that deals in evaluating and rating the Residential, Commercial and Office Properties on the basis of various parameters.
The App is developed to facilitate the user who is willing to sell the property or put it on rent, and also to the user who wants the property on rent or for purchase.
A user looking for the best property available in the market on rent or for purchase can find their ratings in RYPro. Once he shortlists the property (or properties), he can compare them on the basis of various chosen parameters and pick the best option available after repeated filtering. Here the final Rating and Value factor of a property cumulatively help the user to make a quick decision on the property best suited to him.
This app quickens the decision-making process and helps the user close the deal with complete satisfaction.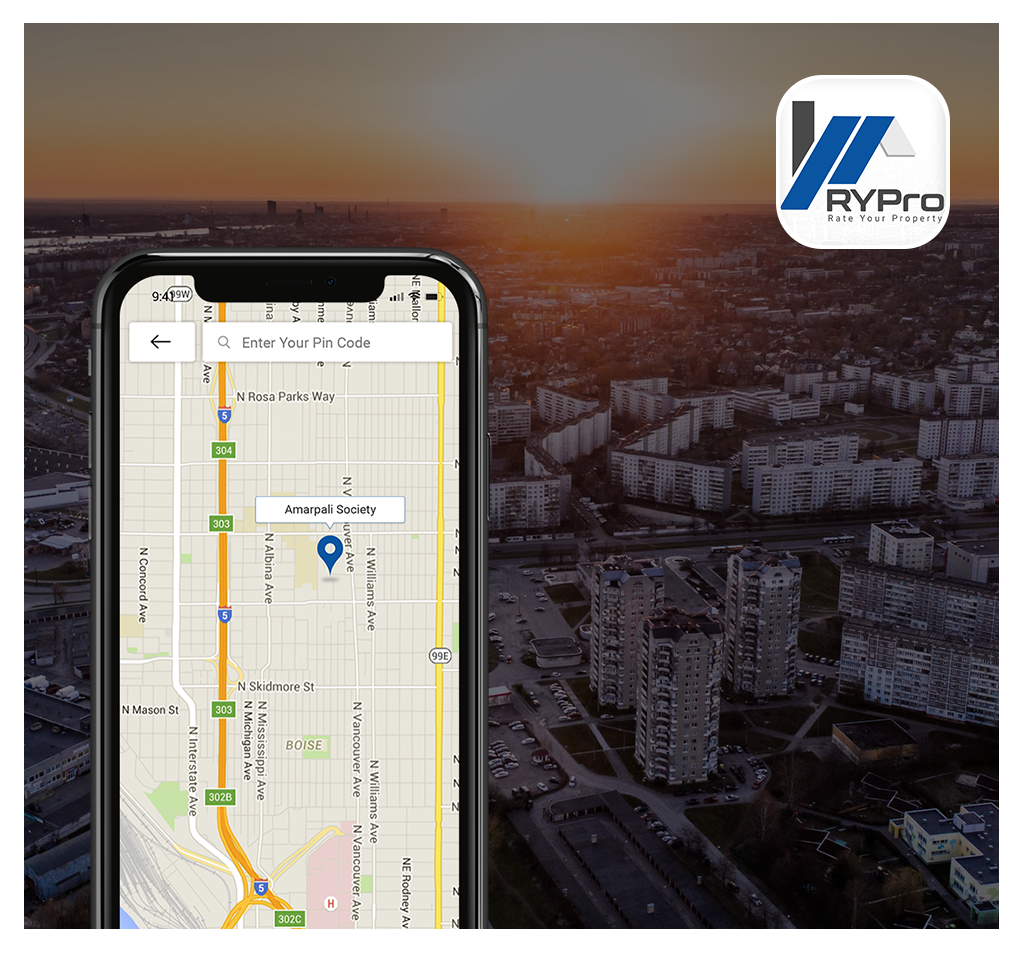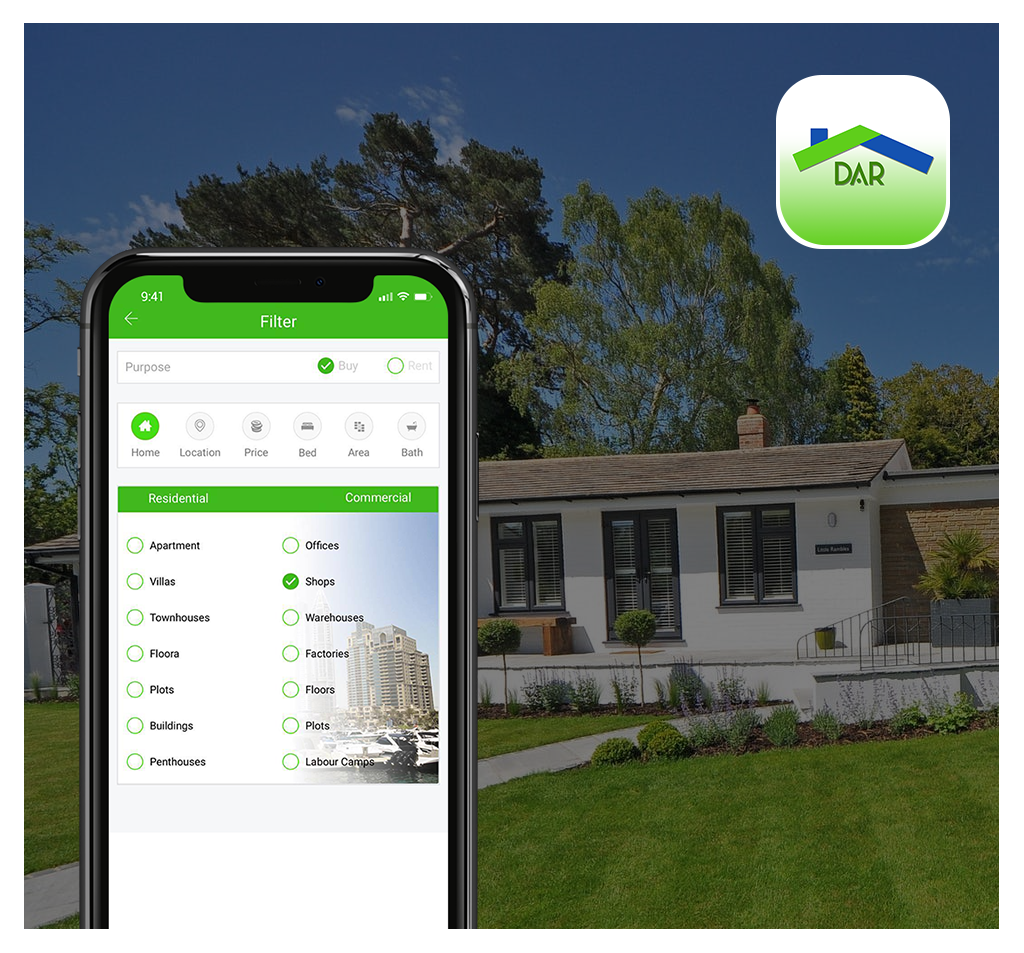 Dar Properties
Feature-rich, premium, ultra-quality real estate app. Find, search, buy, rent! As one of the best real estate, property and brokerage apps for UAE, Dar Property App will offer you the needed assistance to pick the best property in Dubai, Abu Dhabi and many other cities!
Additionally, it can serve you as a great method to sell or rent your property. It is neat, slick and intuitive way to look for the best residential or commercial properties. THE PERFECT REAL ESTATE APP FOR UAE We truly think we have the best real estate app for the UAE market.
Covering multiple property markets with multiple features that can satisfy the need of both the buyer and agent, this real estate app features amazing filters and options for better search. FIND PROPERTIES EASILY This is not only a homes for sale app.
Realtor Today
Realtor Today is a pioneer publication dedicated to the Real Estate sector Real Estate is a local subject with people interested in Real Estate which they can see and feel. 75% of Real Estate transactions are done by the people living in nearby areas OR by people who know people based in these areas. Local area knowledge and Local area marketing will help people make better choices. OUR VISION "To be a Comprehensive Resource and a Trusted Publication for the Real Estate sector" OUR MISSION "To bring out area wise specialized publications delivering great value to its Readers and Advertisers". USPs of Realtor Today The Only publication of its kind dedicated to Real Estate in Delhi NCR. The rich content of News, Articles, Analysis, Happening in the local Real Estate. Wider Reach and Circulation — Direct delivery with Newspapers, Courier Delivery to subscribers and target audience. Availability at major Retail locations, Newsstands, etc.
Structured and Standard 12 sq. cm. Classified Ads. Online booking of Ads, E-Paper, Search Ad Listing Online promotions of Articles and Content and much more.
This app quickens the decision-making process and helps the user close the deal with complete satisfaction.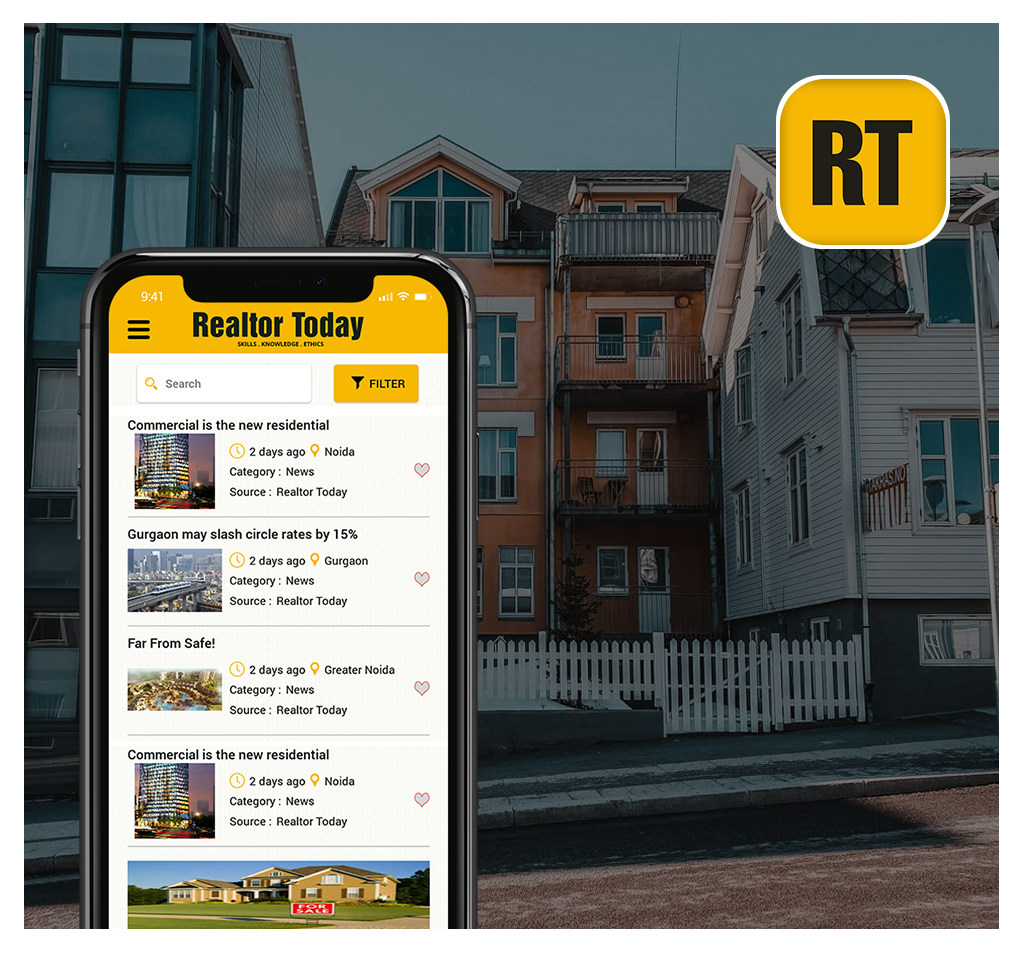 Technology Behind Food Delivery App
Client Reviews
"Mobulous collaborated with all stakeholders of my app right from the ideation stage. Their transparent approach resulted in happy stakeholders and happier consumers"

Hakan Lindgren
Director | Aserix Holding Ltd "Verified by APPFUTURA"
"They know what they are doing; their price is reasonable and the support during and after development is something that makes them stand out. They are surely a Company to rely on; they are very reliable. I rate them as the Top Mobile App Development Company in India"

Gaurav Uppal
Executive Director - Opal Asphalt Nanotech "Verified by CLUTCH"
Work was completed in a timely manner and throughout the project, everything was clear, understood, and transparent. looking forward to work with Mobulous for my future projects. They are Top Mobile App Development Experts in India"

Rosie Sidorova
Founder - Food Pic Inc "Verified by APPFUTURA"
"Mobulous and the team have been awesome to work with. Top Mobile App Development Company in USA They are one of the Top App Development companies, because we have been working with them from last 4 years. They developed and delivered the App from scratch and are doing all the enhacements"

Eddie Bones
Manager : The Villages GPS "Verified by CLUTCH"
Video Testimonials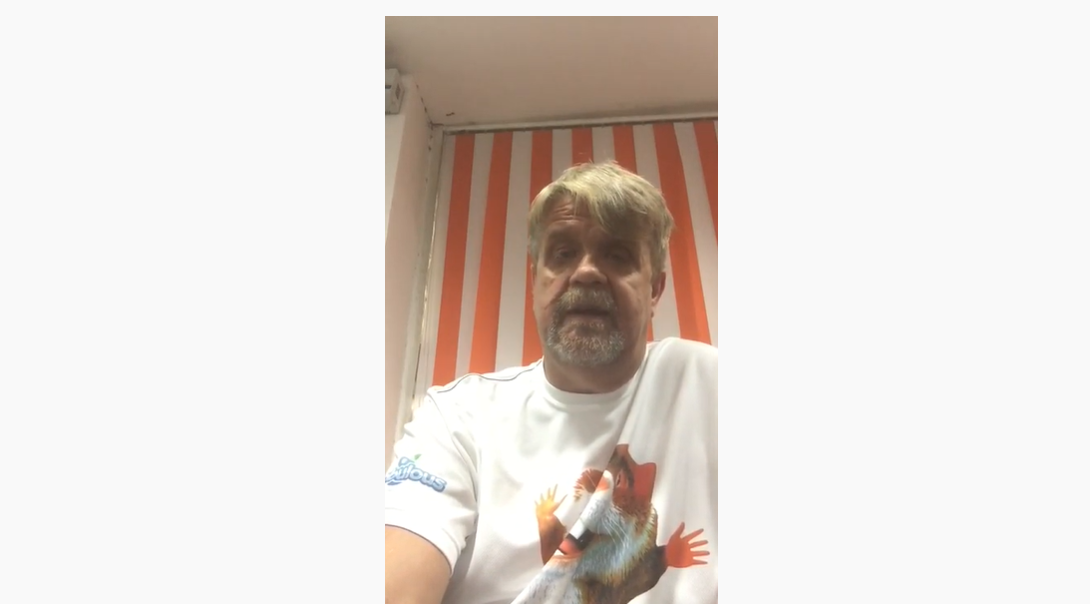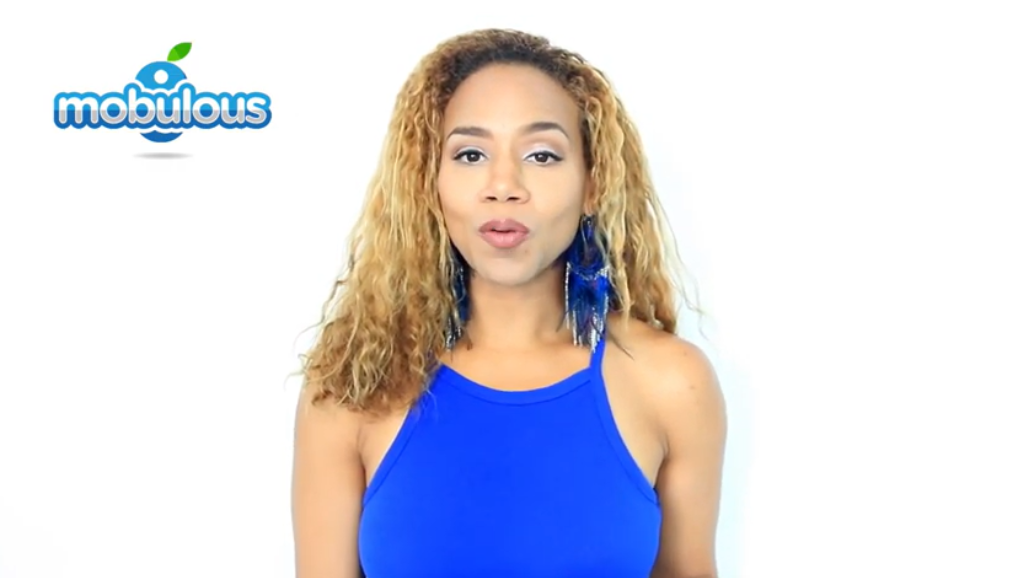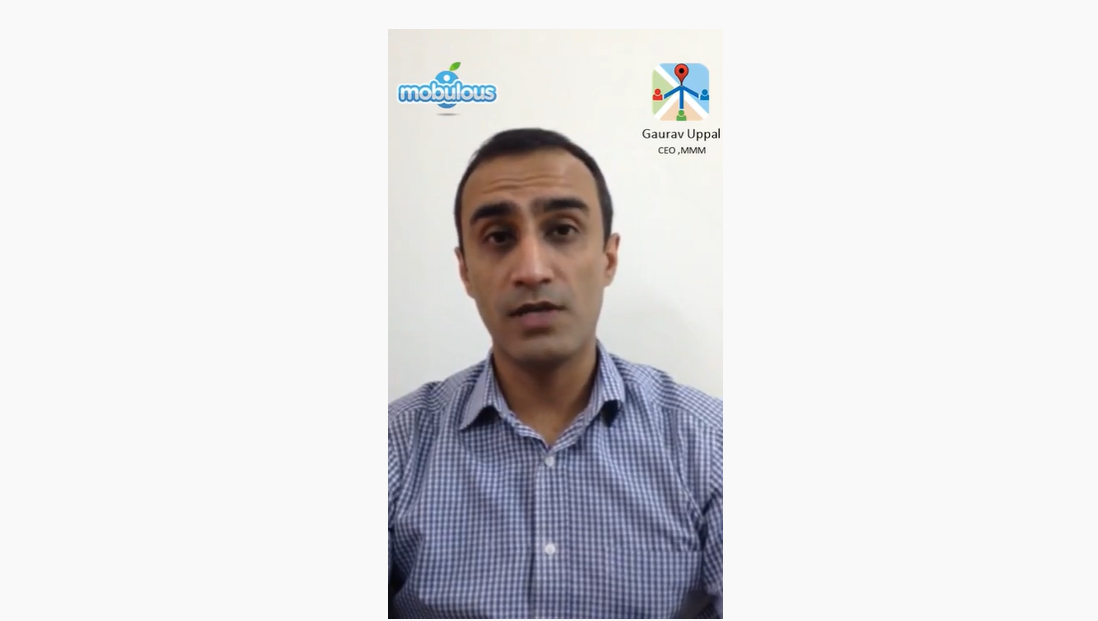 Contact us now for your Food Delivery App and Website development
Send us your project Enquiry !

Mobulous Inc.
2035 Sunset Lake Road,
Suite B-2, Newark, New Castle,
Delaware 19702, USA
sales@mobulous.com
+1(302) 451-9403

Mobulous Technologies Pvt Ltd.
Ground Floor, H-146/147, Sector 63,
Noida, UP-India PIN:- 201301
info@mobulous.com, sales@mobulous.com
+91-9650100411(Sales)
0120 4096514(HR)