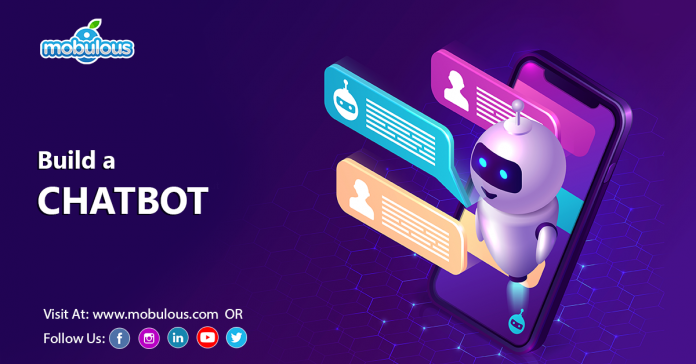 What is Chatbot, and why it is essential? 
A chatbot is an artificial intelligence (AI) system or software that helps to simulate an interaction via chat or voice interface with a user in real language through messaging applications, websites, or mobile apps.
Why are chatbots important for any business or enterprise? Chatbots are described as one of the most advanced computer programs that interact with humans in natural language. Defining Chatbot from the technological point of view, it is defined as the natural evolution of a Question-Answering system leveraging Natural Language Processing (NLP).
Interaction between the systems with users can be of any kind, such as asking them about troubleshooting web problems, or mobile app queries, or it can be asking about weather conditions or predictions about the weather in the coming days via internet service. It can be anything according to your business. In this article, I will provide you with detailed information on how to build a chatbot quickly:
Steps that you need to follow to develop any chatbot
1. Identify the need for a Chatbot- It is crucial to identify: 
Why you need a chatbot?
What are the objectives of its operation?
What does it need to understand?
What types of problems bots need to address.?
2. Building conversational flow: AI bot learns from every interaction that it has, which is the best thing about it. But you need to input all the data and information that will enable evolving. So, it is essential to know your potential audience who you want to target.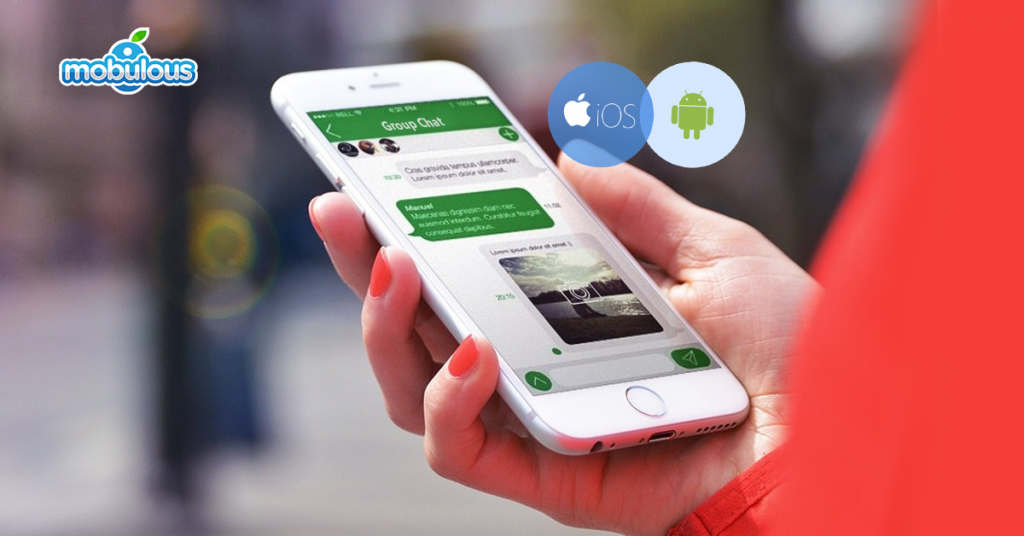 Before building your bot, you need to input data in the correct format.
Intents – This implies that there are lots of words and sentences which has the same meanings. So, for that purpose, you have to create a group related to one topic and put synonyms and phrases as much as possible that can connect with it.
Entities – This signifies the words in sentences that include the core data.
* Coding – Numerous chatbot building platforms are out there who claimed that creating chatbots is too easy and can be developed easily without coding. But, experienced chatbot developer or programmer knows that without coding, you can never be able to create an excellent customized chatbot.
* Choose and channel and connecting with it – If you are going to develop an AI-based chatbot, then according to me, you should choose or go with Dialog flow. The platform helps to create engaging voice and text-based conversational interfaces, which is powered by Artificial Intelligence (AI).
* Testing – Before delivering the final product in the hands of the client, it is vital to check the test bot in every possible way that it is working properly or not. With the help of testing techniques, you can test Chatbot to ensure that the output will have good software quality.
* Delivering – The last one and important one is delivering. As a leading mobile app mobile development company, it is necessary to double-cross all the working flow before it gets delivered. We also offer a support and maintenance package to our clients. Our programmer guides our clients through all the developing process.
Two Types of Chatbot
The two types of chatbots are:
Rule-based chatbots and AI chatbots.
* Rule-based chatbots are also referred to as pre-programmed chatbots. These chatbots are simple bots that use an "if/then" logic, which is framed by a real human.
* AI chatbots regarded as the complex ones that use natural language processing (NLP) and machine learning algorithms to learn from interactions to tailor the response.
Final Words
When it comes to interacting with the users online, then chatbots are the future to engage with potential customers. If you are running a business, then you should be prepared to equip your business with chatbot solutions. Now, there are many chatbot platforms available, and it is difficult to choose the best one. We are the leading app and web Development Company having experience of six years in this industry. Our professional IOS and android app developer team can provide you a customized solution to your business problem based on needs and requirements. If you want to develop a chatbot, contact us right away!
Read Also:
Mobulous Ranked Top #1 in the List of Most Promising App Development Company – 2019 by Appfutura Review
Services Provided by Mobulous to satisfy entrepreneurs, enterprises, & startups needs
Top 3 Questions to Ask when outsourcing app vendor