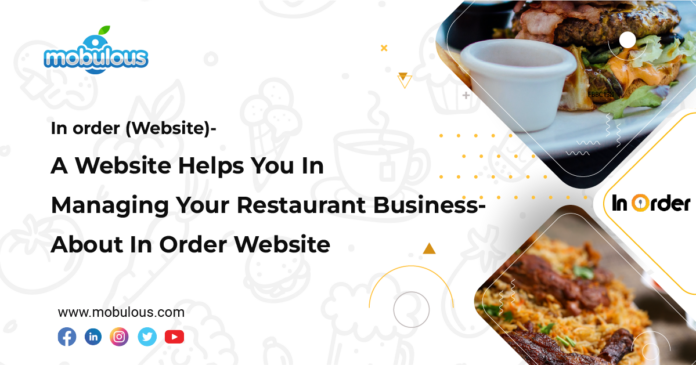 About In Order Website-
In order is a web app that Mobulous created for the Harako Tech company. We applied Node: js, Angular, and many more technologies for creating In Order web apps for our users.
The web app can provide significant benefits to restaurant owners. The web app has various unique features that help you manage your restaurant and save precious time. It allows you to check the entire functions of the restaurant. If you find any issues in your restaurant's work, you can solve them with the app.
What are the various features users will get from the 'In order' websites?
The website includes various unique features. Let's know some of them:
Sign in as a Restaurant owner
The website signing process is much easier. With your phone number and restaurant name, you can register yourself in the app.
Give your customer ease to place an order via QR code through the web link.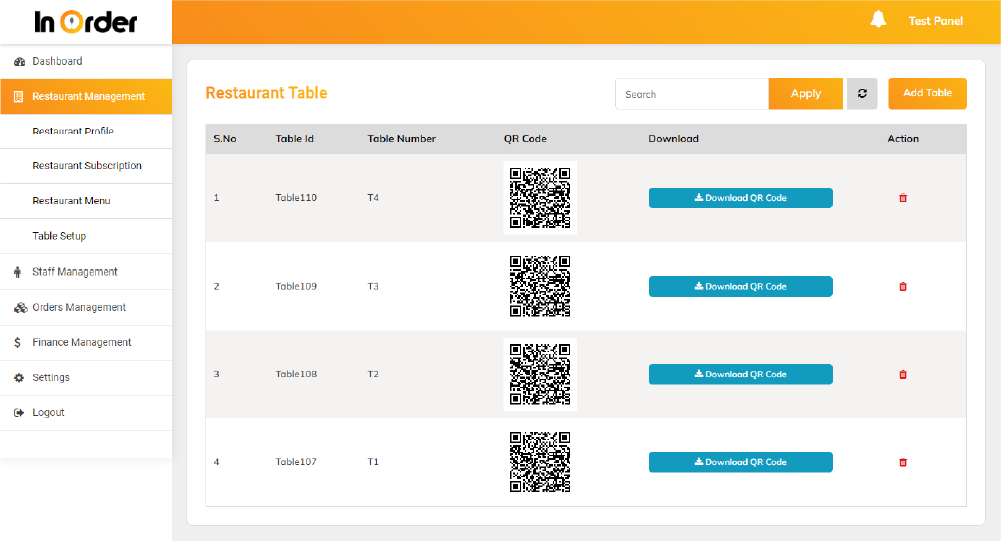 The feature will help users to place their favorite food via the web link and a QR code. Your potential users can save their time and effort.
Onboard Kitchen staff and Waitstaff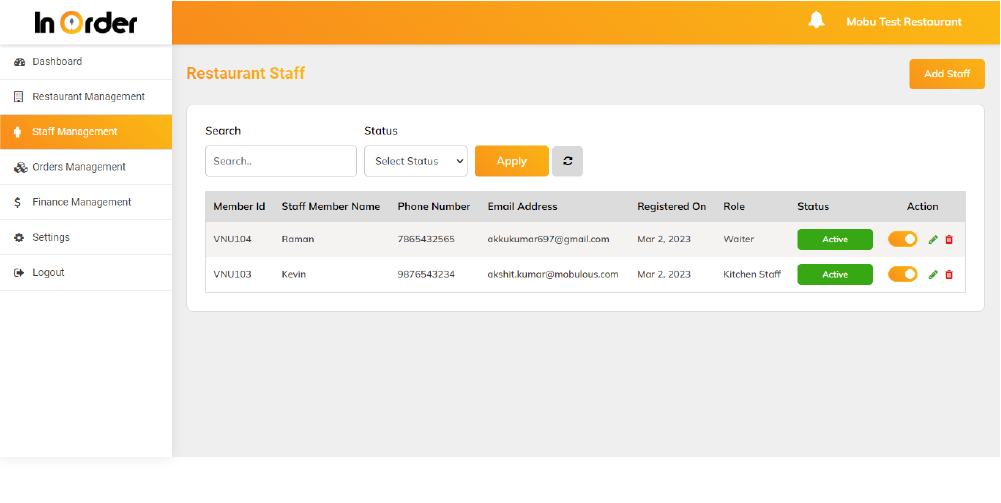 Any restaurant's teamwork has a major impact on its performance.
The onboarding function makes it easy for new employees to swiftly understand everything about your restaurant.
Manage all the menus, orders, and reports through a single panel.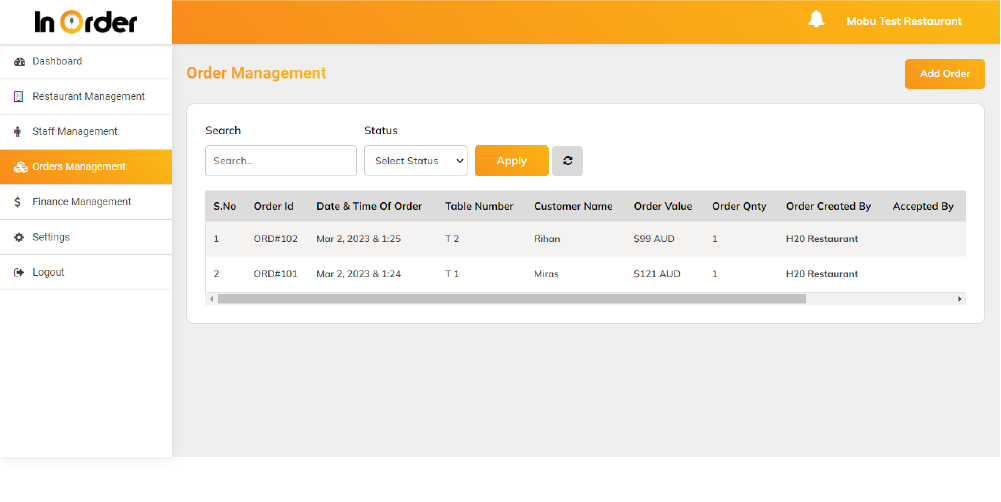 You can manage your restaurant's work quickly through a single panel. You can keenly see the menu and orders and promptly guide your team.
Download your daily reports.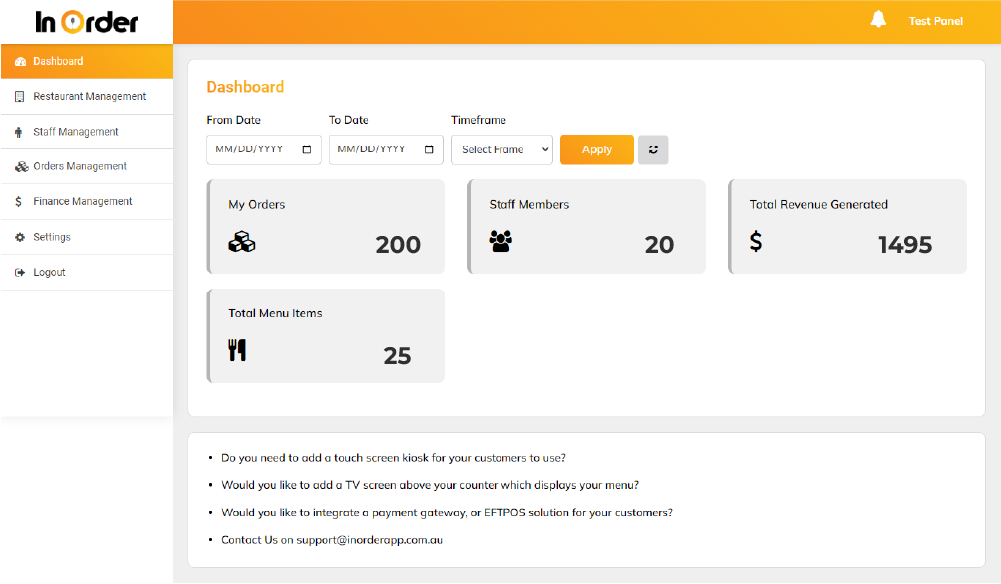 What if you could get updates about your restaurant daily? Every restaurant owner must have dreamt of having such a feature. Well, you will find this fantastic feature on our website. The website allows you to download your daily reports.
Get a relevant plan for your restaurant at higher discounts and start using the panel to get everything in one place.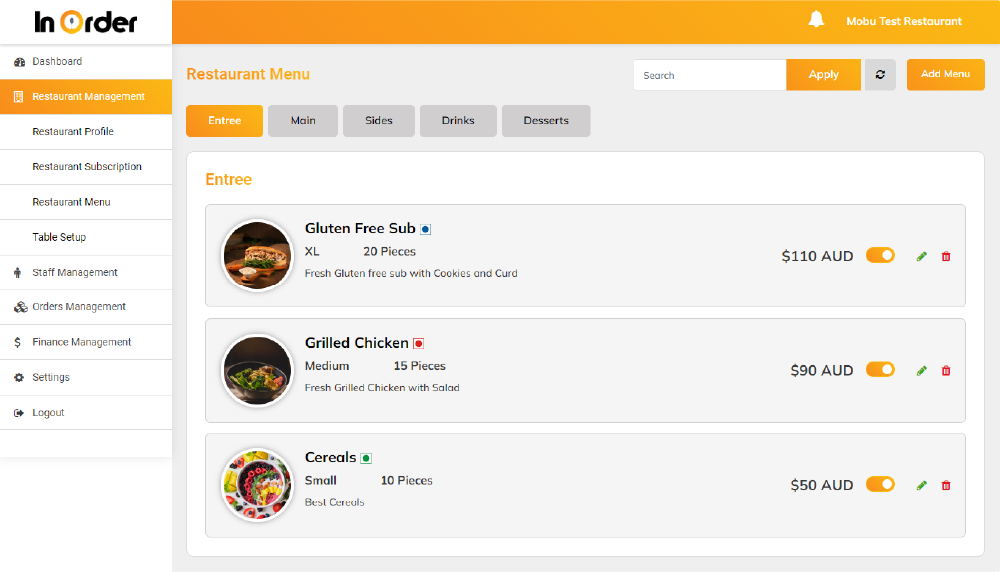 Getting an appropriate plan for your restaurant at a bigger discount and using the panel to obtain everything in one place are two of the best marketing methods.
You can get a great program for your business at a bigger discount from the In order.
Website Live Link – https://inorderapp.com.au/
How does the In Order web app work?
You can place your order by scanning the QR code. Now, Visit the web page. Manage your menus, reports, and orders on the website by logging in as a restaurant, choosing your plan, and using it. Using the restaurant panel, onboard your wait staff and kitchen workers and give them a dedicated panel to manage the orders.
Use a single panel to manage all of your restaurant's data.
Via the In Order website app, register as a restaurant right away.
Visite Our Portfolio – https://www.mobulous.com/portfolio
Get in Touch with our Sales Team: sales@mobulous.com
Access Our UI Case Studies: https://www.behance.net/mobulous
So, Let's send us your project requirements details immediately. We will help you get the best website.
Mail 
: Info@mobulous.com   Phone
: +91-9650100411