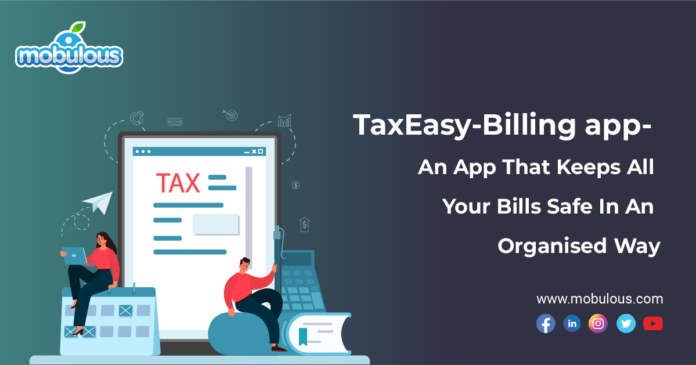 Mobulous always brings unique and exciting apps for its users. The Taxeasy Solutions Pvt Ltd owner recently contacted Mobulous to create an app for their business. We understand their requirements and assign the project to our best mobile app developers and designers.
TaxEasy is the result of our team's efforts and dedication. We can't control our happiness by adding the TaxEasy app to our portfolio. The app is super unique and solves business' numerous issues instantly. Most of our users want to know about this app. So, we have created a blog to give you all the details about the TaxEasy app.
TaxEasy-Billing app- An Introduction
TaxEasy is a finance app that the team of Mobulous created for one of their clients. The app is fantastic and helps businesses in various ways. With the app, you will get three functionality in one place. The three functions include Digital Billing, Digital Office, and Digital Filing. The app helps business people create digital bills instantly. They can keep track of their bills on their smartphone. That means there is no fear of losing bills with the app.
Additionally, they can create invoices easily just by following very simple steps. With the app, they will have all their monthly records safe for years in a very organized way.
Features of Taxeasy :
Let's know what list of features the TaxeEasy app provides to the users:
Customizable bills/Tax Invoices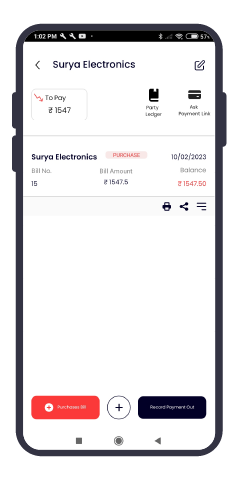 Once users register into the app, they can access the various services of the app. They can create their digital bills and tax invoices easily with a few taps. The best part is that the digital bills and tax invoices will be stored on their mobile phones safely.
Manage Multiple Businesses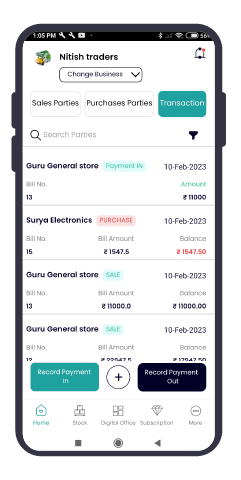 With the app managing various businesses has become pretty easy. You can create your digital office and manage multiple businesses smoothly.
Create documents like Estimations, Quotations, Debit/Credit Notes, Delivery Challans, and much more.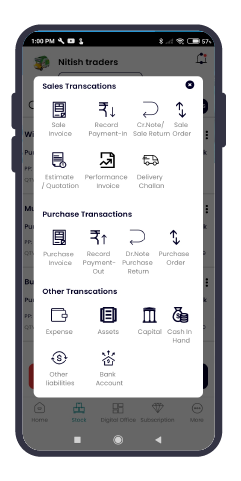 The app allows you to maintain all digital bills easily. You can create documents that include estimations, delivery challans, debit notes, credit notes, delivery challans, quotations, and much more in the app. With the app, you can easily manage all these documents.
Avoid Stock Out situations with Low Stock Alerts.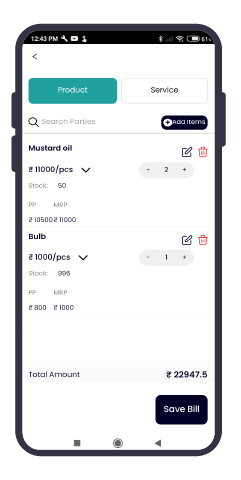 The app will provide you with a notification whenever you have a low stock. The reminder feature will help you manage your stocks. That's how you can avoid stock-out situations smoothly.
Keep track of all the debtors & creditors with great ease.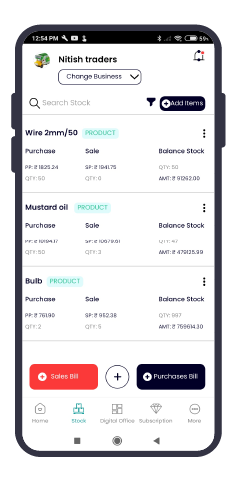 As you will have all the digital bills of the debtors and creditors in one place, you can easily keep track of all the debtors and creditors. With the app, there are zero scopes of mistakes, as all your bills are safe in one place for years.
Tax platform for Taxpayer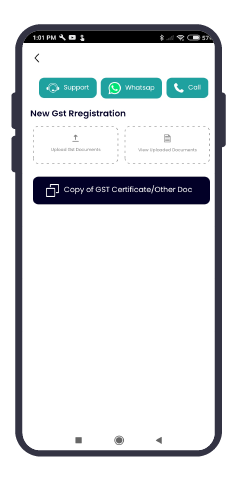 You can pay all your tax with the app. You don't need any other app to pay the tax. The app will help you in paying your tax easily.
Income tax platform return for taxpayers.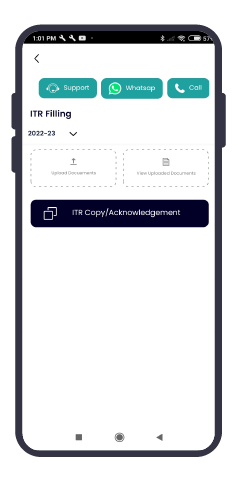 The TaxEasy billing app has made e-filing much more straightforward. The app allows users to file their income tax with great ease.
How can users download the TaxEasy app?
The app is available on your smartphone. Let's follow the steps to download and use the TaxEasy app-
Step 1. Check the Google Play Store on your smartphone and type to find the TaxEasy app. Start the installation process.
Step 2. Now, you can see the TaxEasy app on your phone's home screen.
Step 3. Finally, open the app and permit your location access.
Step 4. Provide your phone number and create a password to sign up or log in quickly.
Step 5. After that, you can edit your profile and add essential details you want to include.
Now, you can get all the unique services of the app!
And don't forget to check out our portfolio! – https://www.mobulous.com/portfolio/
Final Words-
You must have to agree that TaxEasy is an excellent, unique, and user-friendly app. The app has made keeping businesses' various bills super easy. Our team has created the app with numerous advanced technologies such as Kotlin, React Js, Node Js, and many more, so the app is unique and robust.
If you also love technology and want to give yourself a chance to enter the mobile app development field, let's contact us. Mobulous is considered a top web and mobile app development company with significant expertise and wisdom. We will guide you and provide you with the best services of your choice.
Mail 
 : sales@mobulous.com   Phone 
: +91-9650100411