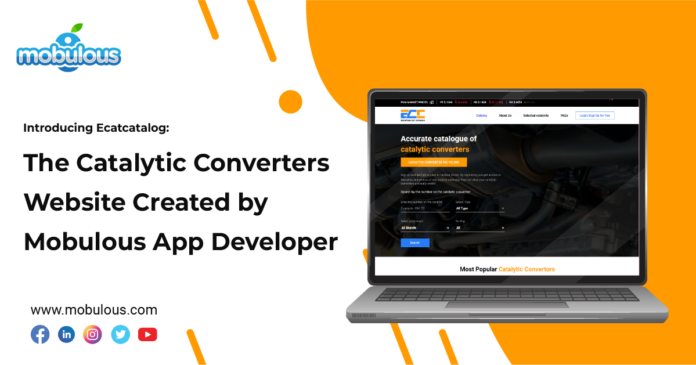 Mobulous creates innovative and unique mobile apps and websites for its users. We recently made one of the most innovative websites, "Ecatcatalog," for one of our reputed clients, Bohemia Scrap S.R.O. We feel glad that our client appreciated our work. Ecatcatalog is a fantastic website with lots of unique functionalities. So, it is an excellent achievement for the entire Mobulous team to add such an excellent website to their portfolio. We feel incredibly blissful to create this beautiful website. So, let's get ready to know the various essential features of this website.
Ecatcatalog: An Introduction
Ecatcatalog is an innovative website that comes with numerous features. The website allows you to get catalytic prices quickly. Once you register on the website, you can get all the services instantly. You will get all the pictures of the catalytic, including their prices. The search process includes filters that quickly allow you to get the desirable catalytic. The website is super easy to use for users.
Features of Ecatcatalog  Catalytic Converters:
Let's find out the list of features our team included into Ecatcatalog website:
Search Catalytic globally.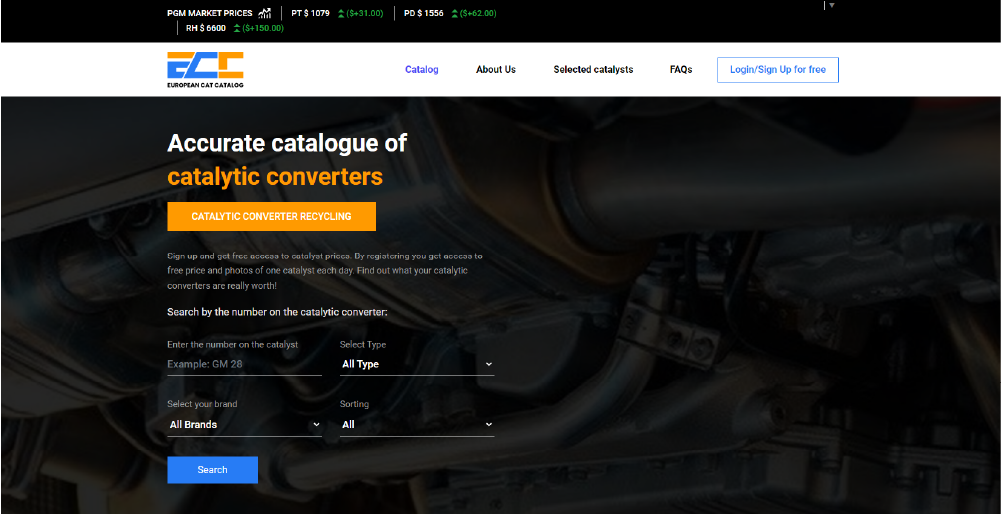 Once you register on the website, you will get access to the various catalytic from all across the globe. You can search for the catalytic you want as you get almost every catalytic on your search lists, including their price.
Buy Credits and credits plan.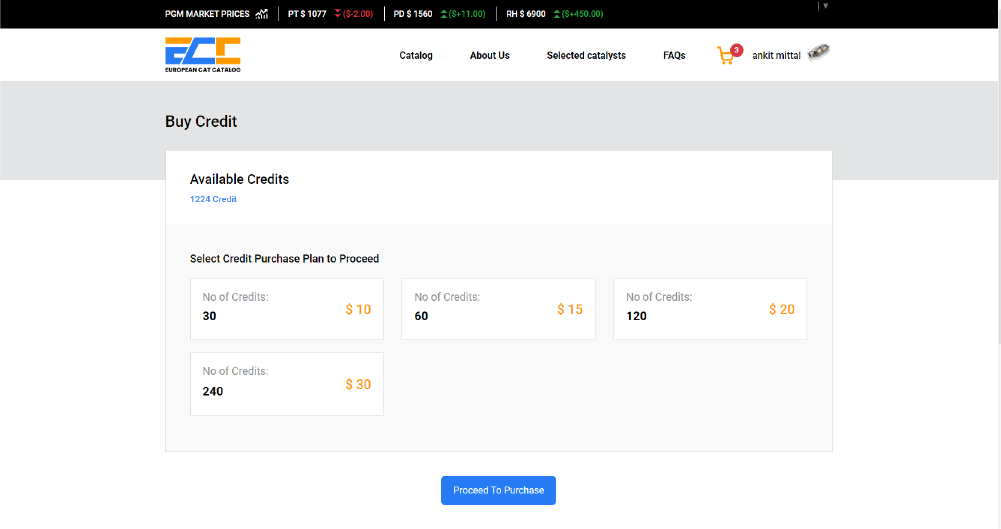 With our Buy Credit & Credit Plan feature, you can easily manage your expenses and get the most out of our services. Whether you're a frequent user or need occasional support, our credit system allows you to purchase and use credits for various services. The best part? You can choose the credit plan that fits your needs and budget, allowing you to manage your expenses and pay only for the services you use.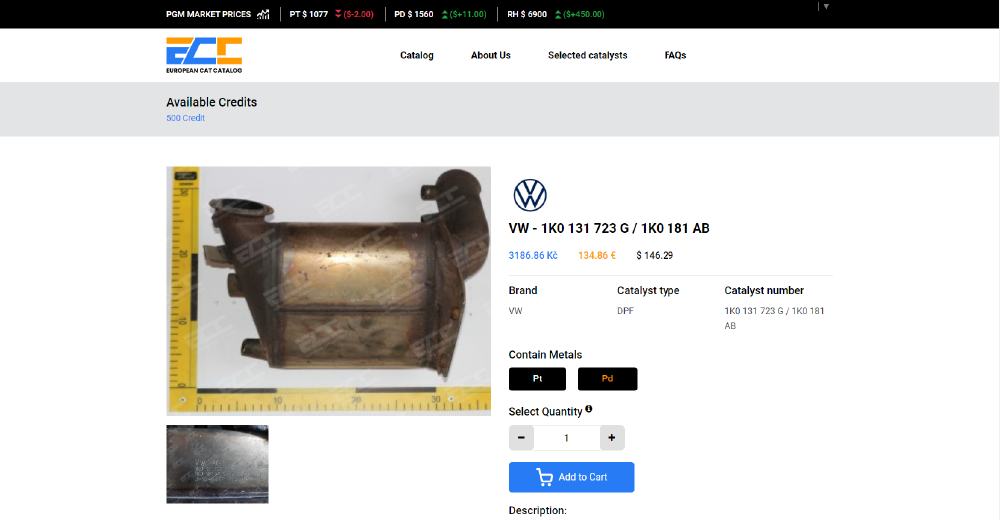 You can create your basket to keep the catalytic you want to buy.
View the details and prices of all the catalytic.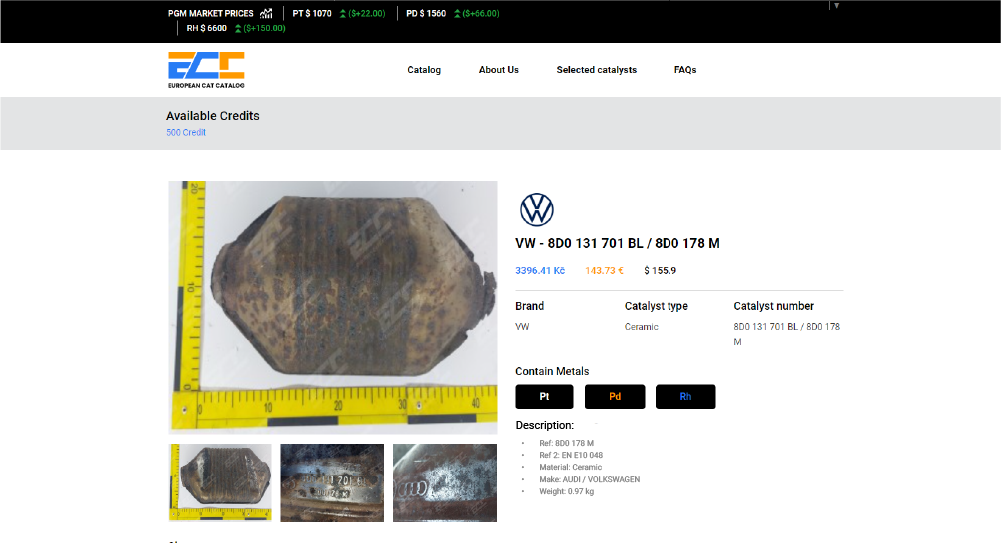 Whichever catalytic you want to purchase, you can get every detail and price. That makes your catalytic purchase super easy and smooth. You can compare one catalyst to others and select the one you find the best in your budget.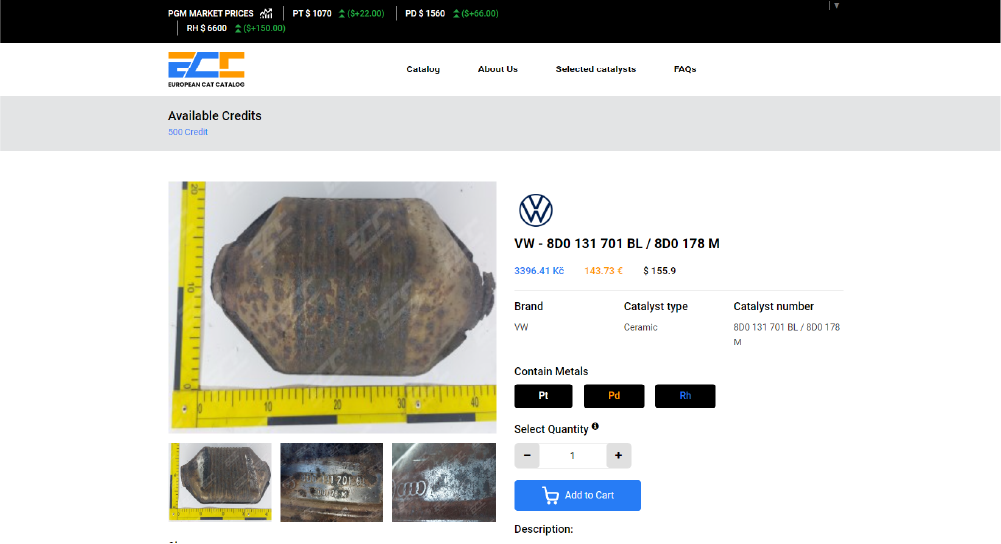 You will get the price of PT, PD, and RH daily. So, that means you will be updated with the market price daily with the app.
Final Words:
So, now you get an idea about our newly created website Ecatcatalog. No wonder the website is unique and can help you in various ways. It makes your selecting the catalytic process effortless and super smooth. You will get all the lists of catalytic on your smartphone with a few taps. The best part of the website is it is super easy to use. We have created a website with advanced technologies such as PHP, Angular, and many more.
Mobulous is considered India's top mobile application development and website development company. It's the right time to provide us with the specifics of your project requirements. We will give you the best development services.
Get in Touch with our Sales Team for Innovative Web App Development
  Phone 
: +91-9650100411     Mail 
 : sales@mobulous.com