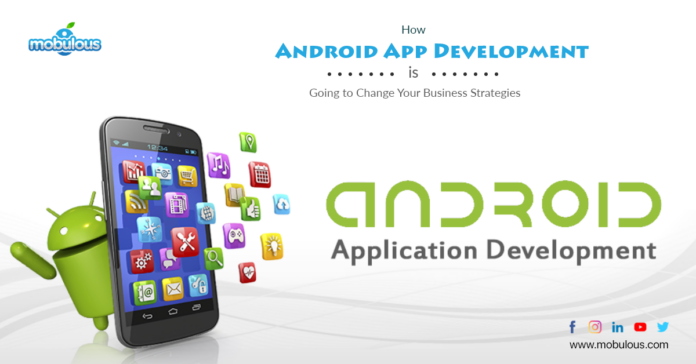 Android and iOS are the most popular operating system used to build mobile applications for smartphones, iPad, iPhones, and tablets. Hence, there are various benefits associated with Android and iOS applications, such as-
| | |
| --- | --- |
|            iOS Application |    Android Application |
| Faster time to ship | Flexibility and customization |
| Cheaper timeline to bring to market | Faster approval process |
| Users with higher average spending time | Cheaper developer account fee |
| | More robust developer resources |
| | Large global market share |
However, to build an application, you have to decide which platform is right for your products. Additionally, there are a few more things that you need to consider before proceeding further, such as-Audience, Monetization, Budget, Making the decision, and others.
Audience
Whether you choose Android or iOS for business application development, you need to define your goal first, like what type of audience you want to attract and the business model. We all know that Android has captured a vast market of around two-thirds and gets more app downloads than iOS. According to the report of Sensor Tower, the Google Play Store generated about $ 75.7 billion in applications installed. By comparison, the App Store only drove 29.6 billion. While Android might come first in download.
Monetization
Creating a monetization strategy will which help you to choose the right platform for your application. Operating systems, Android and iOS have well monetization strategies, but from a revenue standpoint, iOS apps generate more money than Android. As compared with Android, Apple has fewer users instead it brings more revenue than Android. In 2018, it generated more than 88% of revenue.
 Project Timeline
If you want to launch your application to market faster, your project timeline plays a major role because it determines what platform is better to develop for first. Developing Android or iOS applications requires more time, as it has various processes like release cycles and device fragmentation. Creating an app compatible with multiple Android devices usually takes longer.
Budget
The cost of the mobile application lies in the project requirement, complexity, and features. If the project is complicated and large, definitely it takes a higher cost. So, whether you want to develop Android or iOS, contact the best Android app development company to get a clear idea about the cost of your desired application. The best company will provide you with the best solutions at the best possible prices.
You will be provided with complete digital solutions, including- Website Development, Mobile App Development, iOS App Development, Android App Development, AI | ML Development, Hire Dedicated Developers, Cloud Migration | Hosting, Business Consulting, Web App Development, and others. No matter from which industry you belong, the company has been helping many clients associated with these industries E-commerce, Maps, and Navigation, EduTech, Social Networking, Healthcare, On Demand Services, Food and Restaurant, Travel and Hotel, and others. Besides, you will also get 100% transparency, technical support, more than 6 years of experience with developers, 3-month support after application delivery, flexible hiring models, and others.