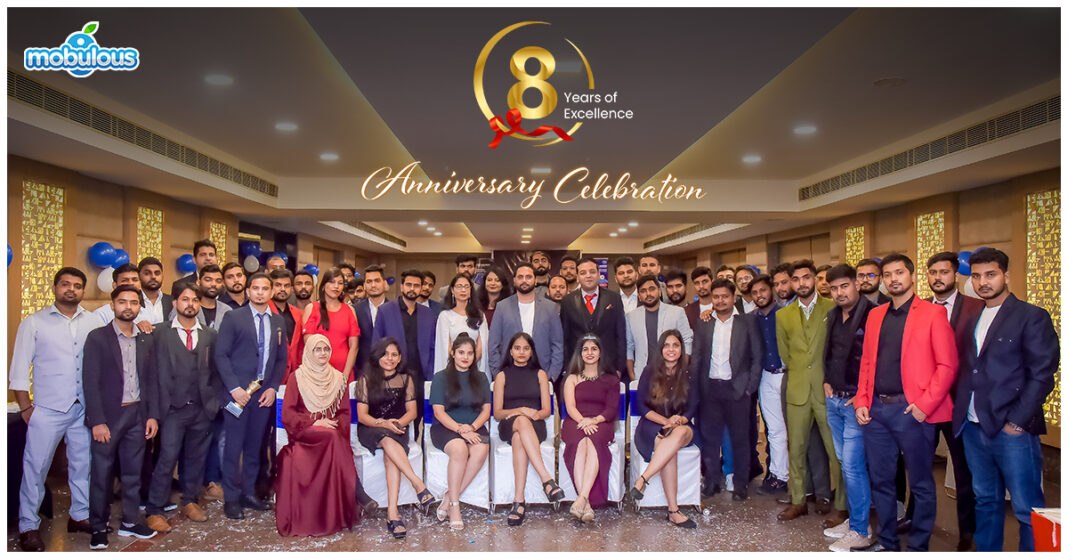 Some people find Autumn a fruitful season; Some find it bright; and some find it's not very interesting…
For the Mobulous team, Autumn is a time to celebrate the company's Anniversary and all the new results that we have achieved in a year.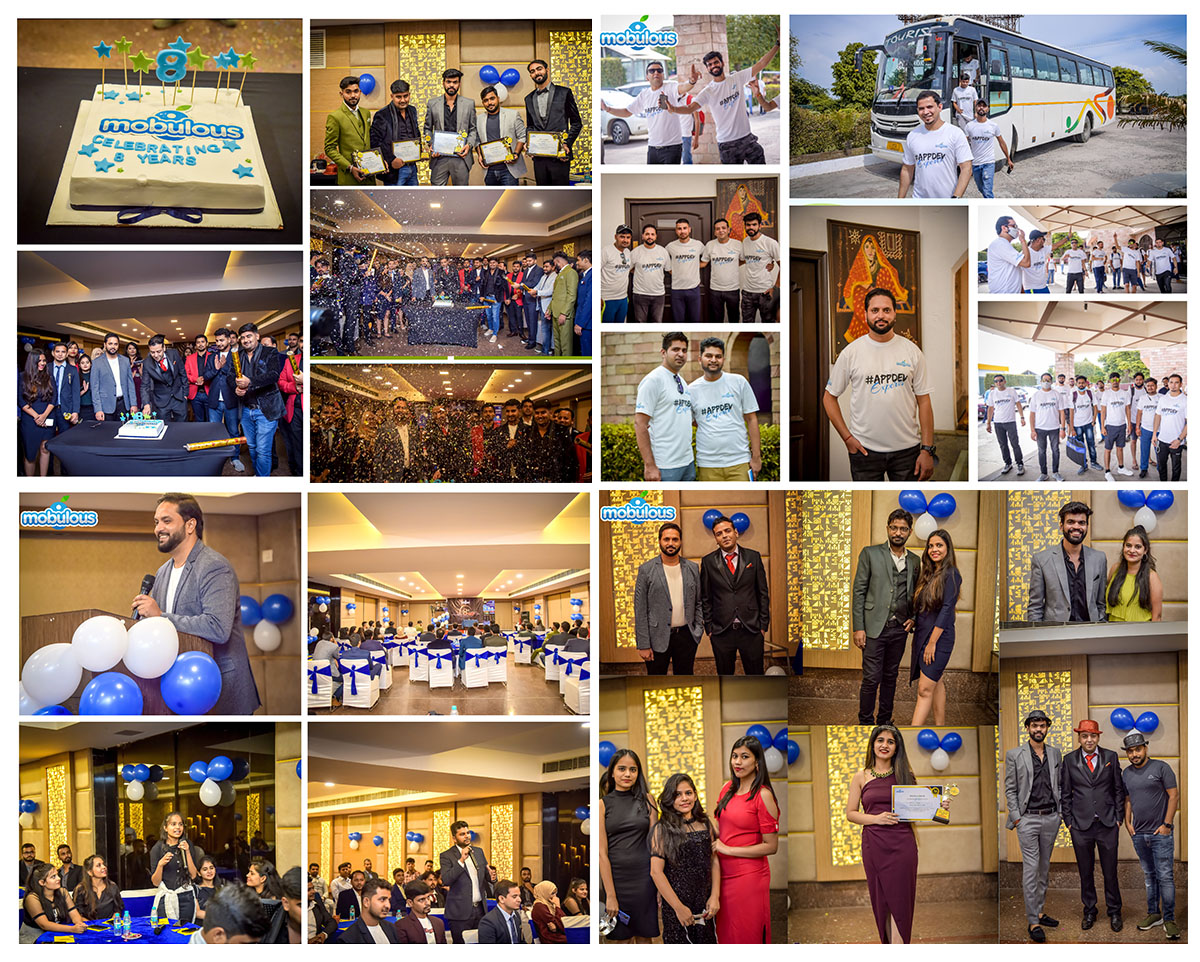 This year, we have completed eight years of offering innovative and unique mobile and web apps to clients globally. On the occasion of the 8th Anniversary, the CEO of the company, Anil Sharma, decided to organize a fun-filled party for every member of the company, including senior post officers, developers, designers, testers, project managers, and QA Analyst.
A Beautiful Day to Cherish Forever-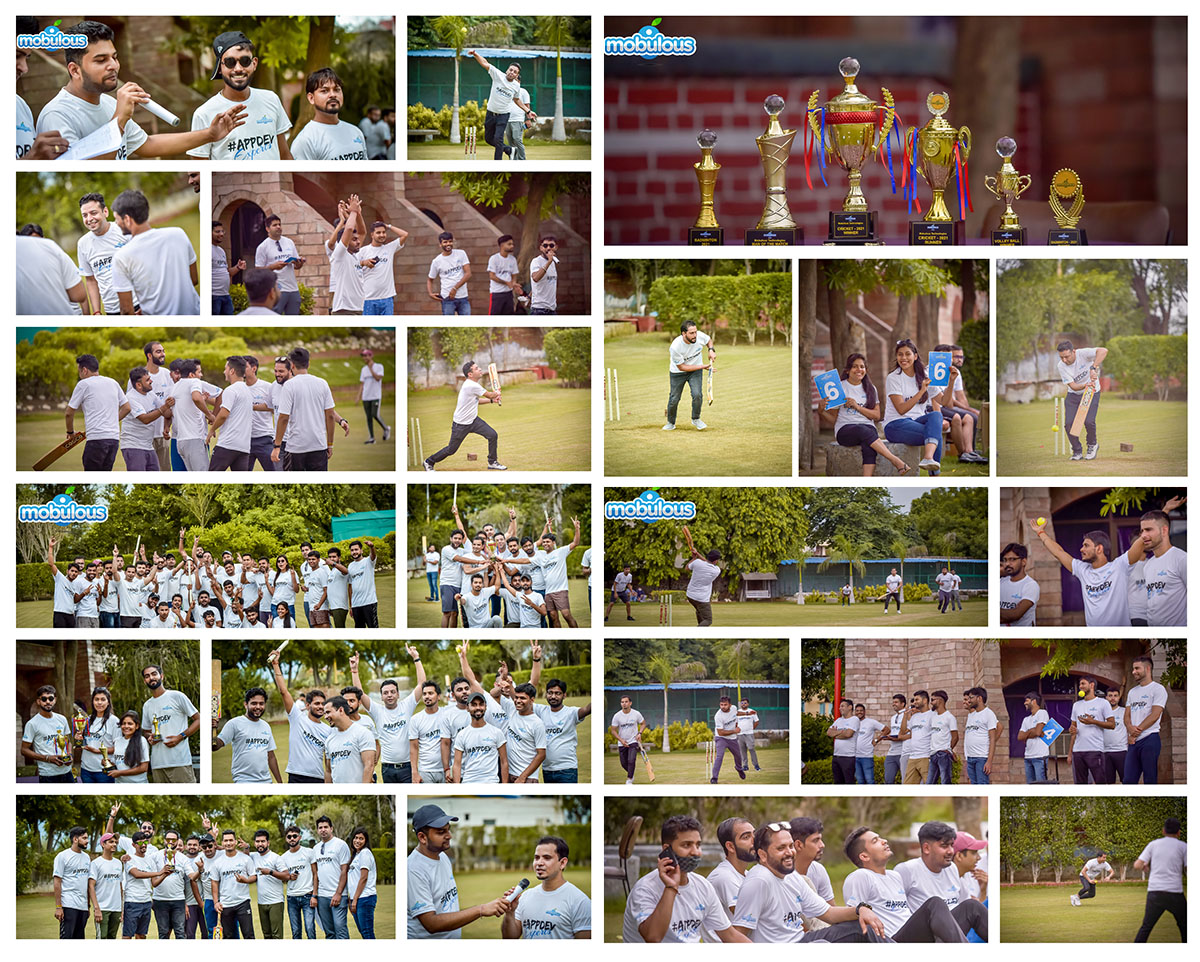 On the Company's Anniversary occasion, all the members celebrated this day with lots of fun and fabulous things. We played many indoor games such as Antrakshri, Singing Round, Tamboola, and many more.
We also played some exciting outdoor games, such as cricket, volleyball, water jumping, basketball, etc. While playing these games, there was a broad smile on everyone's face.
We have shared our lots of wittiest and memorable moments with everyone. From laughing and cracking jokes to clicking thousands of selfies and pulling each other's legs, we did everything.
Fun-filled Games and Activities- Pool Party and DJ Night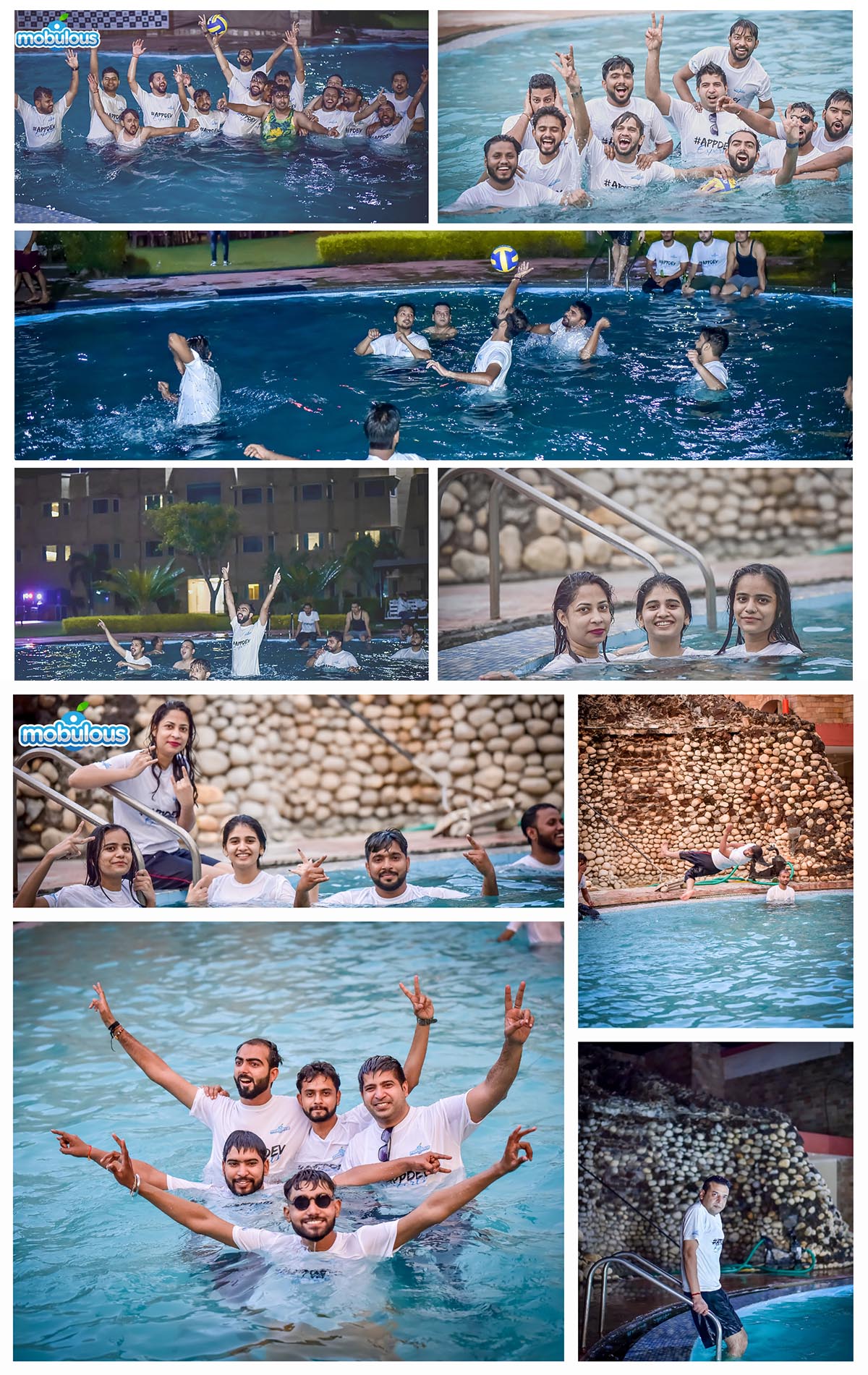 Not only we did the above things, but we also organized a fantastic pool party and DJ night. We enjoyed ourselves the most in the swimming pool. It is indeed right said- 'When the summer heat starts to set in, one of the best ways to cool down and have a great time with friends and family is through pool parties.'
At night, we had a DJ night party. The DJ was so amazing, and we just entirely rocked on the floor with our impressive dance moves.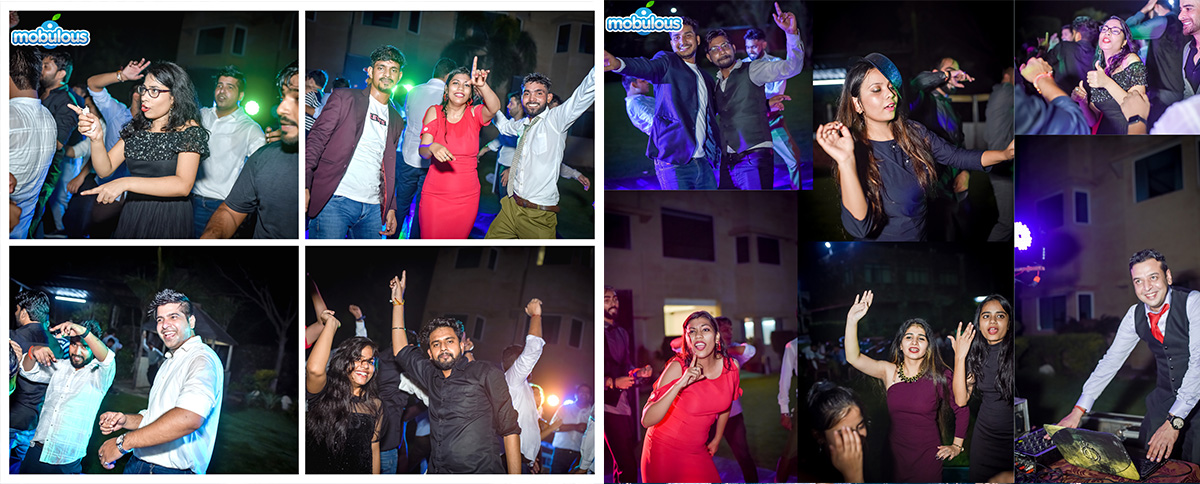 Our Journey of the Mobile and Web App Development Services-
As you know, every big journey begins with a small step and as with Mobulous. Eight years ago, Mr. Anil Sharma, CEO of the Company, founded the company with the sole ambition of offering fantastic mobile and web app development services to small startups and large enterprises.
In the eight years, We marked our presence worldwide and spread our magic to every sector of the IT industry. We have improved our services in every mobile and web app development solution, including iOS app development, Android app development, Native app development, Hybrid app development, Website app development, Website app design, and many more.
Today, We have 100% happy clients with an 80% retention rate. We have completed 1000+ projects for 500+ satisfied clients worldwide.
Have a look at our Awards and Achievement-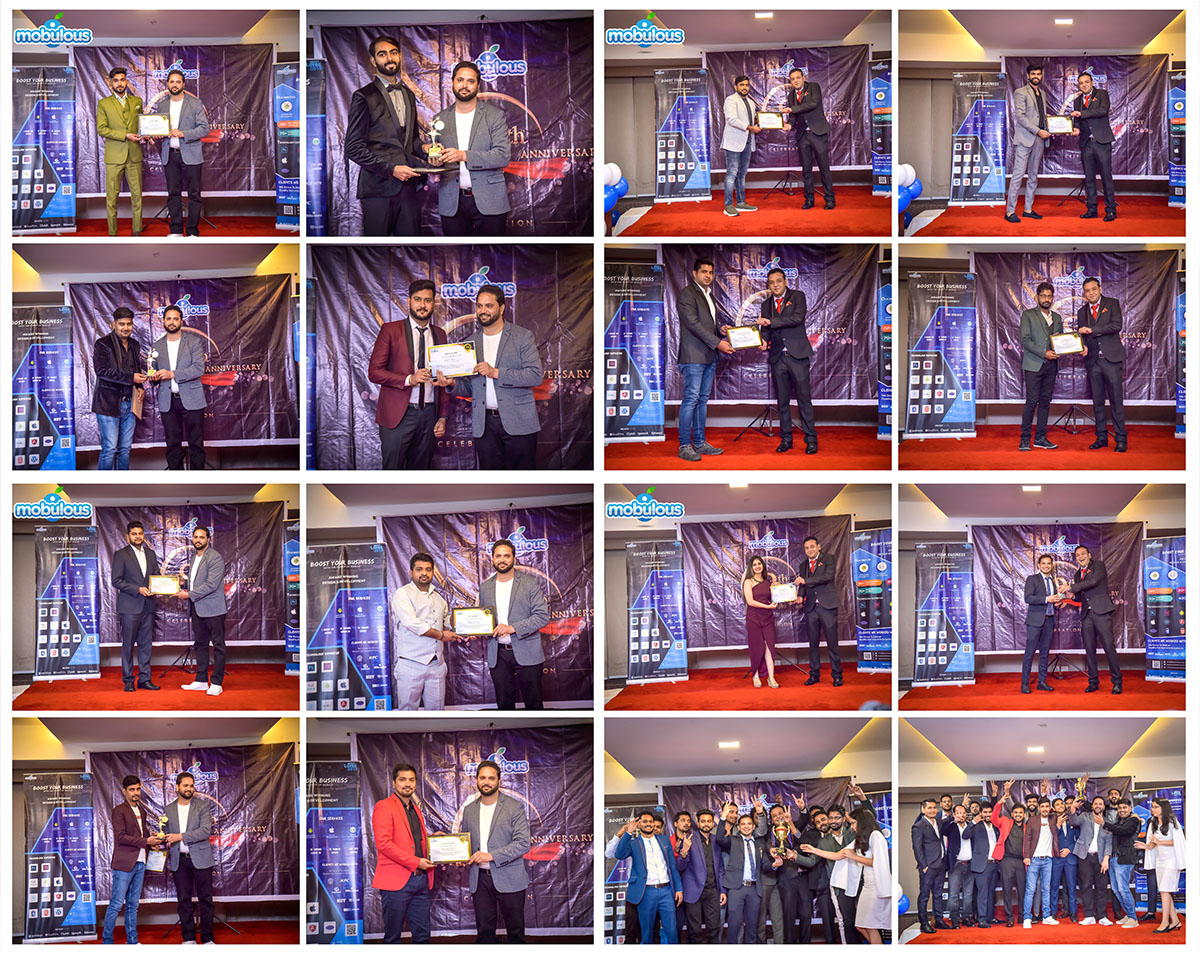 Mobulous is a leading mobile app development company having headquarters in India and successfully running in other countries, including the USA, UAE, Germany. Our expertise lies in building feature-rich, stunning Android and iOS applications. We have developed numerous mobile and web apps for different sectors such as healthcare, grocery, food, entertainment, social media, and many more.
For delivering efficient results, we have achieved various awards and recognitions. Some of our top honors and achievement are as follows:
• We have come in the top 3 positions on Appfutura
• We have featured in the top 10 App Developers in India, GoodFirms, ITFirms, and Peopleperhour.
At last, we had a warm speech by our Founder Anil Sharma-
The CEO and founder of the company, Anil Sharma, praised every person for the success of the Mobulous and lit the candle during the prayer.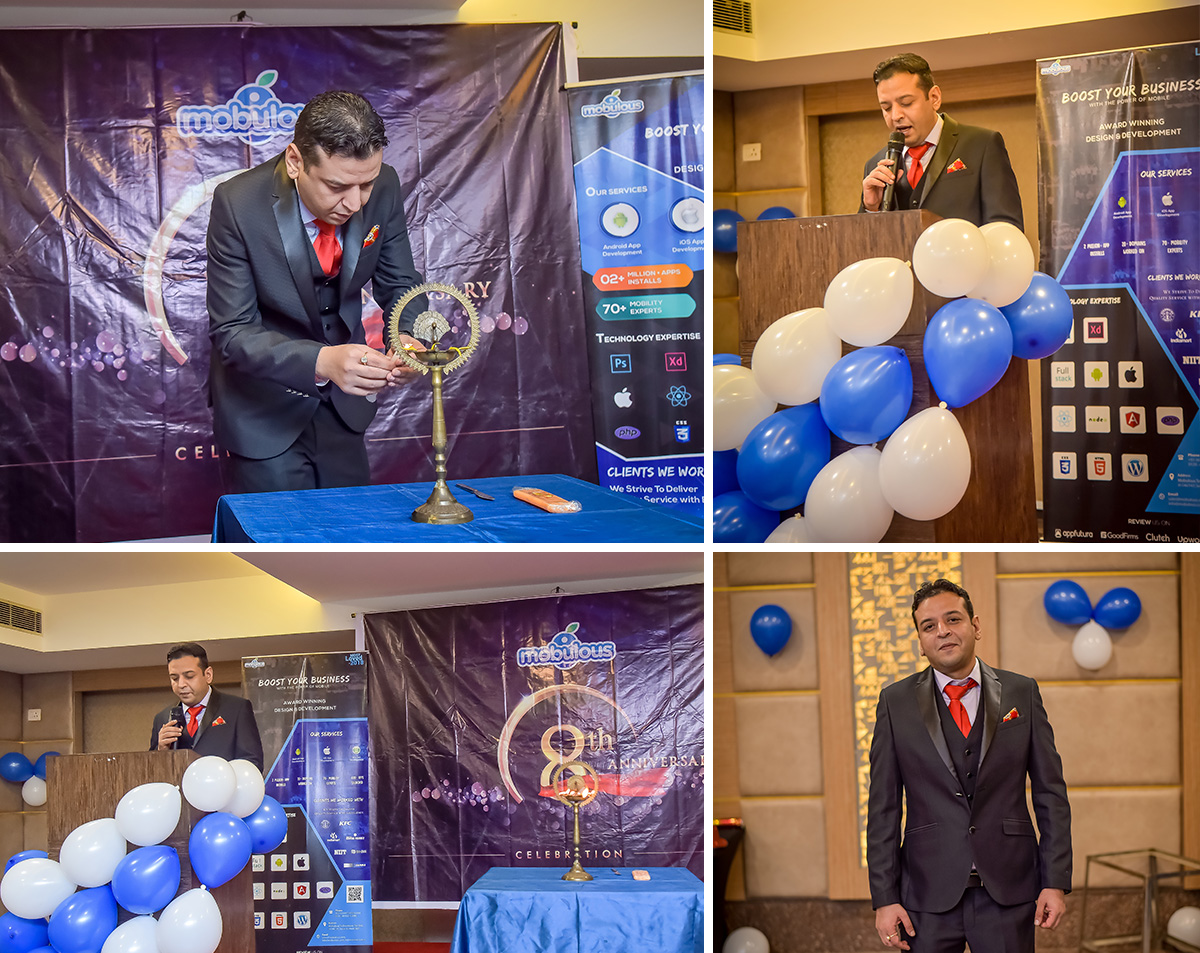 He dedicated a motivational speech to the employees to motivate and encourage them to do better in the future. The core points were pointed out in the speech as teamwork, do your best, and always think positively. The Speech was divided into sections i.e. Our core values,
Remembering the 8 years Journey, What Future have in stakes.
our values which preserve and build on the beliefs and core ethics inherit on our way which includes respect of each and every individual, contribution to our customers and the community, uncompromisable integrity, teamwork and innovation
He also distributed awards to the employees based on their performance this year to keep the zeal and work with the motivation to achieve personal and professional goals.
Take a look at the cheer able memories through these amazing clicks.
  Mail: sales@mobulous.com  Phone.: +1-3025746634 ; +91-9650100411