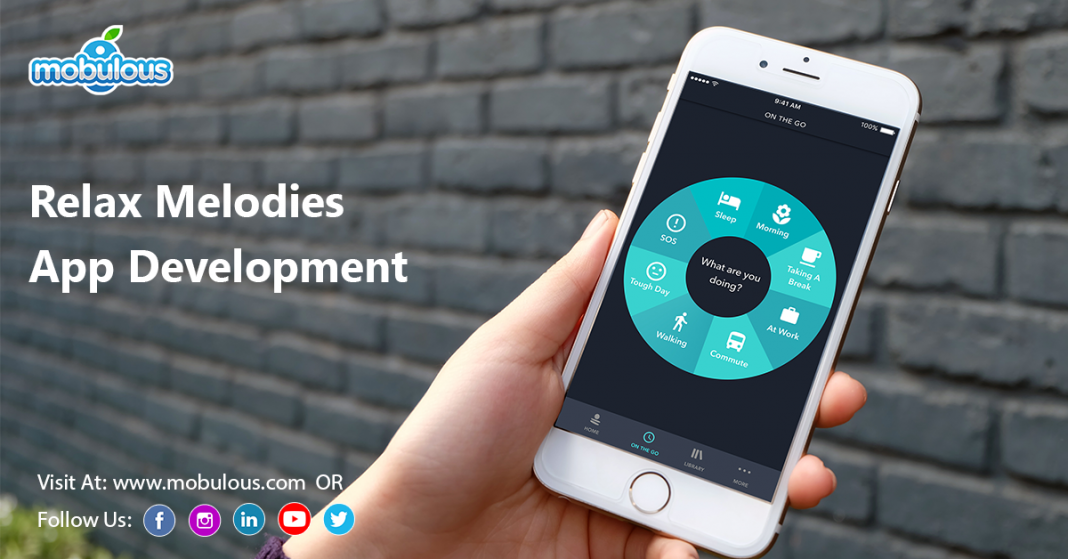 Do you also feel the need for insomnia app in this stressful life? Here are the Top 4 Features of relaxing melodies app that you just need to include on your sleep app.
We all know that every person should need to sleep for at least 7-8 hours. But in this fast-paced and stressful life, it seems impossible for people to take a good night's sleep.
There are some great apps like relaxing melodies (insomnia app) that help you to come out from this problem and give you a proper sleep that you need. We all know that above 75% of people sleep next to their smartphone, so as a mobile app development company, we are wondering why not to take advantages of the smart devices by developing an insomnia app like relaxing melodies that offer you rich and amazing features to get a good amount of sleep.
Firstly, let's know what Insomnia is?
Insomnia is a common sleep disorder that can affect your sleeping and make it difficult to fall asleep. According to the American Psychiatric Association (APA), Insomnia is considered as the most common of all sleep disorders problems. It is a condition where an insomniac person always feels dissatisfied with his/her sleep.
Symptoms of Insomnia:
* It's getting too harsh to get sleep.
* Difficult to fall asleep again in the night if you lost your sleep once.
* Wake up in the early morning.
* Low fatigue energy, mood disturbance and low performance at work.
Causes of Insomnia?
* Some medical conditions of people such as nasal/sinus allergies, low back pain, asthma, depression, high blood pressure, endocrine problems such as reflux, chronic pain, etc. can cause Insomnia.
* Insomnia can be caused because of unusual daily life routine.
* Insomnia can be caused because of taking excess alcohol, caffeine, nicotine and heavy mills at night.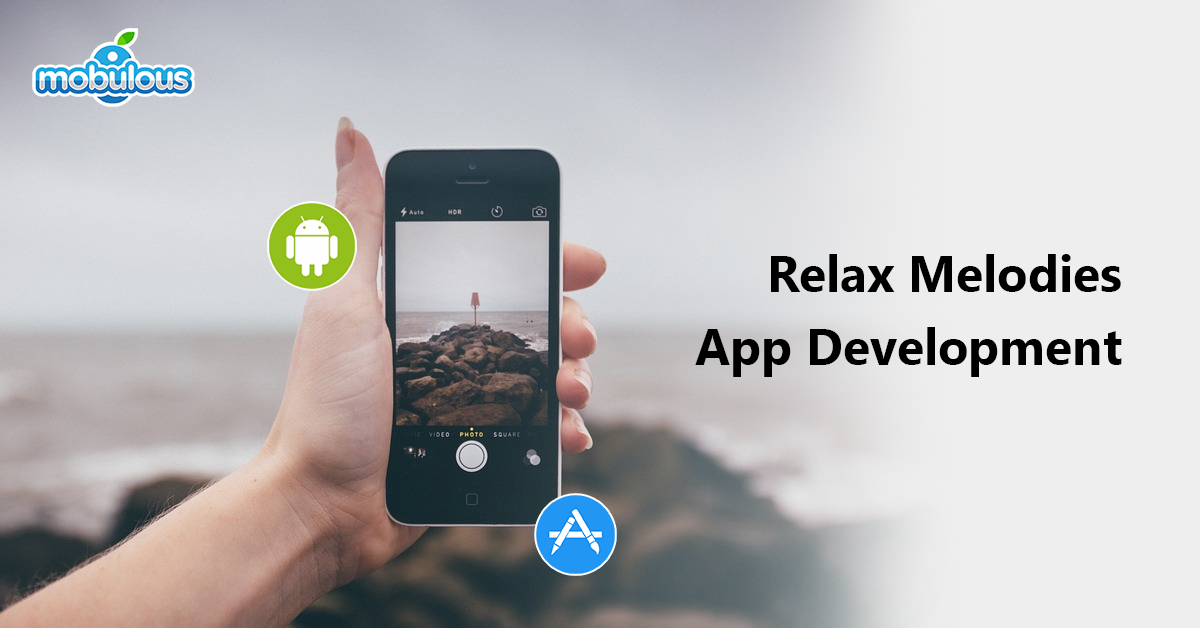 There is nothing in this world that our advanced technology can't do. Now you might be wondering that can Insomnia be cure with the help of advanced technology. So, the answer is yes, and it can be cured but not completely. Everything is possible with the help of high-tech mobile app development.
In this article, we will let you know about some unique features of relaxing melodies that already created a boom on the apple store. Let's check it out:
Relax melodies
The best and highest rated app in the apple store so far Relax melodies is a shooting app that can help you to get proper sleep at night. The app was launched in the year 2009 and rated as one of the top apps of apple store with 98% good reviews of users. The app is downloaded by more than 35 million people so far and still increasing so fastly.
Here, let's see the fantastic features of relax melodies:
1. Sleep sounds
According to research, good music creates sound sleep. The relax melodies app has explored over 100 soothing sound and music so, you can carefully choose the sound that relaxes you and ease you into sleep. It makes your playlist to magic land with all the different frequencies of sound and allows you to create your combination of sounds and melodies.
2. Sleep meditation
Meditation is helpful to reduce depression and get proper sleep. The app has guided you to deep slumber and add adequate meditation instructions. It has around 100 meditations instructions that make the mind of users stress-free.
3. Bedtime reminder
The bedtime reminder is one of the best features of this app. with this feature, and the user can set a bedtime reminder and get the soundtrack curated by the users.
4. Sleep moves
With the help of sleep professionals, the app has created the feature of sleep moves. In the app, there are a series of exercises that are mentioned according to your sleep moves. So, that you can get proper sleep without any disturbance.
As an entrepreneur, do you also want to develop an insomnia app for your business or startup?
Well, we are a top leading mobile app development company that can help you to develop a sleeping app for your startup. If you have any query regarding sleeping app development cost, time or want to know how to develop a mobile app for iOS and Android application for sleep cycle, then you can contact us at www.mobulous.com.
See Also:
Services Provided by Mobulous to satisfy entrepreneurs, enterprises, & startups needs
Why should you invest in Restaurant App Development?