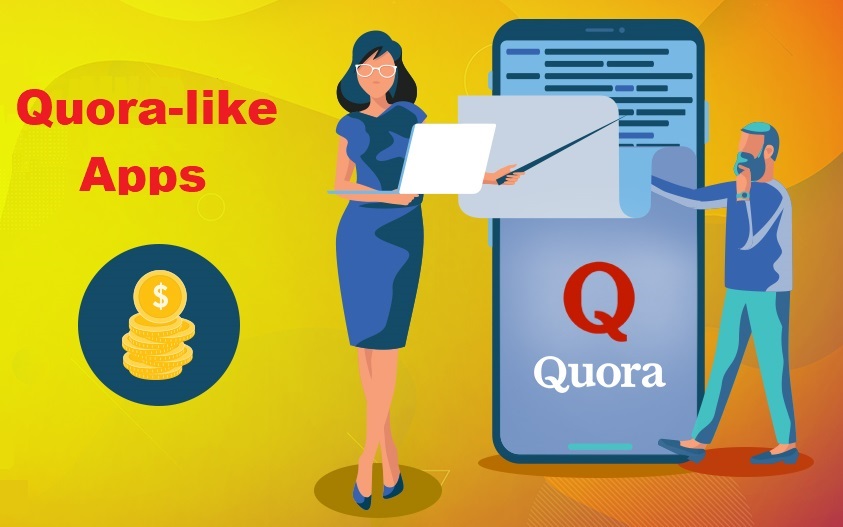 Which is the first app that comes to your mind when you have any doubt? Which app gives you the best answers to your questions? Well, the Quora app is definitely the first choice that comes in every person's mind whenever they talk about issues and solutions platforms. Quora is considered as one of the most popular apps where users can easily ask their questions and get answers. According to the founder and CEO of the app Quora, Adam D'Angelo, there are more than 200 million monthly unique visitors.
If you, too, want to develop an app like Quora then, you must work on two sides of the app, including the user's side and the admin's side.
User Side of Quora Like Platform
Here, are the features that you must consider in the user side of Quora like platform:
Search: On the user side, you must add searching features that allow users to search for anything, including the question, topic, phrase, or blog, just like on the Quora platform.
Ask a question: This features enable users to ask their questions and select the right topic category. With the help of this features, users can also request other users to write an answer to the problems they want to know.
Add answers: This feature allows users to write down a response to the requested question in the home feed or search option.
Follow topics/users: This is the most important that you must add while you create an app like Quora. This feature helps the user to search or track the person on their home feed.
Hide identification: Some people don't like to disclose their identity so, in Quora has a feature that allows users to go anonymous while writing an answer. You, too, must add this feature in your app to give a great user experience.
Push notifications: Push notification is considered as a great feature to engage potential users to your app while making more money. So, make sure you add this feature to your mobile app development plan.
Comment and share feature: Quora app allows users to like, dislike, comment, or share any content on their profile, just like another social networking app such as Facebook, Instagram, and Twitter. So, make sure you add this feature into your app and make it the user's favorite.
Stats and Analytics: The stats and analytics feature allows users to see the numbers of view, the numbers of the share they get on each of their answers. So, you must add this feature to your app to engage a massive amount of users.
Admin Side of Quora Like Platform
Let's see the features that you must consider in the Admin Panel:
Manage Ads: Manage ads is the essential features you must add in your app. this feature helps admin to manage their advertisement, and other vital information efficiently and effectively. With this feature, you can get more traffic 'to your app.
Manage posts:
Manage post allows admin to create the relevant posts and manage their visibility, interactions, and marketing. This feature helps your app to get better outcomes.
Manage users:
It's quite essential to manage the users in a better way for the success of any app. this feature allows admin to handle their potential user base and also plan their market strategies smartly.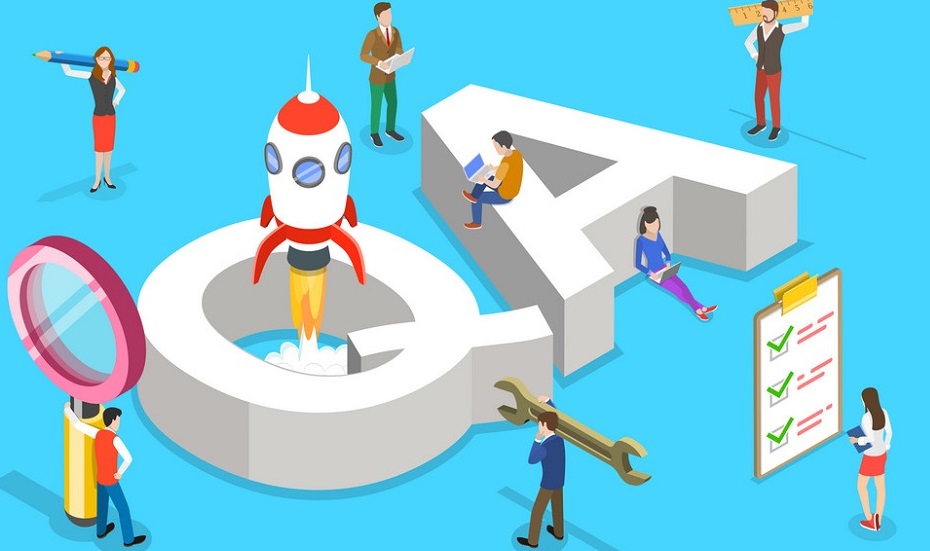 Manage notifications:
manage notification will enable admins to know when and how they can amp up their push notification game and even plan their re-engagement strategy.
Apart from all these functions and functionalities, here we have some more other features too that you must be considered while creating an app like Quora.
Cloud storage integration:
Cloud storage integration is considered as a great tool that helps to store data over the internet.
CMS Integration:
As we all know to create an app like Quora content is the essential thing. So, you can include Content Management System, popularly known as CMS, for managing the content.
How to build an app like Quora?
Here, are the following steps that you need to follow to create a website like Quora:
Step 1: First, you need to analyze all your competitors.
Step 2: Second, you need to search for a website development company to assist you.
Step 3: Third, make sure you create a user-friendly and unique design.
Step 4: Forth, you need to create essential features for your website and launch an MVP.
Step 5: Fifth, you need to create a well-proved strategy to engage users.
Step 6: Create numerous unique features in your website.
Step 7: Consider ways to monetize your question and answer website.
Step 8: Last but not least, update your website daily.
What's the cost of creating an app like Quora?
Basically, the cost of any app development depends entirely on the features, tech stack, size, and the number of hours needed for integration in your app. So, to create any app, you must consult with your hired app development company to know the exact app costing.
However, if you are planning to get Quora like an app designed at one of the best mobile app and development company Mobulous, India, with all the required features mentioned in this article, then your cost would be between $70k – $80k.
Final words
In this article, we have discussed the essential features that you must consider in the user's panel side as well as the admin's panel side, steps to create an app like Quora, and also the budget. To create a question and answers website like Quora, you need colossal preparation and time.
Mobulous, India is a mobile app and website development company experienced in creating numerous apps and websites at a most reasonable price. So, with the help of our company you can also create an app like Quora and earn a huge profit.
Read Also:
Mobulous Ranked Top #1 in the List of Most Promising App Development Company – 2019 by Appfutura Review
Services Provided by Mobulous to satisfy entrepreneurs, enterprises, & startups needs
Top 3 Questions to Ask when outsourcing app vendor