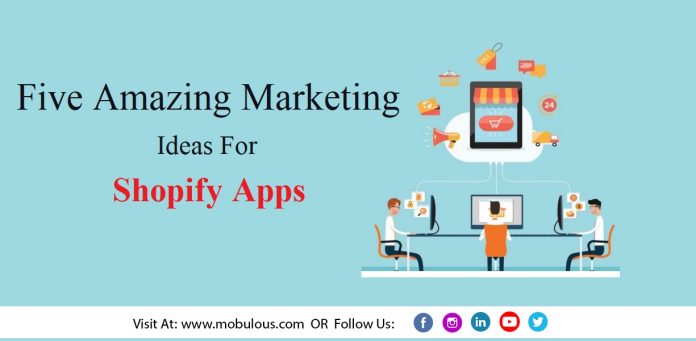 Are you eager to start your business but lack the tools? If yes, then let me tell you Shopify is your new best friend. Don't get confused between Spotify and Shopify; it's Shopify. Let's know everything about this fantastic app Shopify.
In the era of technology, Shopify is considered as one of the most popular e-commerce platforms on the market. It is designed to help numerous people to create their online store with amazing features and tons of apps. You can sell your products/services directly on your website all across the globe, without the requirement of any tech skills.
Shopify is a platform that has all the essential features for a thriving business. It manages the eCommerce as well as point of sale sides of the process. Shopify is a hosted solution that means you don't need to buy web hosting or installing software. As it offers customizable themes and various, so there is a lot of space for choice and creativity.
As new Shopify statistics have already come in, so it's crucial to keep you update and avails you the latest info at hand. Here, are some of the following popular statics of Shopify apps, 2020:
According to the report, approximately more than 60% of sales took place through mobile during black Friday cyber Monday 2018.
According to the latest announcement at the Shopify Unite Conference, 820,000 retailers are using the Shopify platform for their stores.
Around it has a 20% market share and termed as one of the most popular eCommerce platforms all across the globe.
Currently, there are over 5300 plus stores available at the Shopify platform.
According to the sources, In the US, Shopify is ranked as the third-largest online retailer after Amazon and eBay.
Here, in this article, we will discuss some of the most refreshing marketing ideas for Shopify apps:
Marketing ideas for Shopify apps
Build hype early
If you wait for the launch day to promote your new eCommerce mobile app, then let me tell you won't get success. To get success, you need to promote your app as soon as possible.
Promoting the app as early as possible creates excitement in the minds of your potential customers. No wonder, when you finally launch your app, the potential customers will be ready to download it and start shopping instantly.
Offer incentives for downloads
Before launching any app, ask yourself why are users going to download your new eCommerce app? Well, let me tell you, no one prefers to download an app to clutter their phones until they have a good reason. So, you have to make your users know how the app will benefit them personally.
You can offer some incentives too, such as monetary incentives, any feature, and benefits that can make the user's life more comfortable, and so on.
Use SEO best practices
Search Engine Optimization (SEO) plays a very crucial role in the success of an eCommerce app. Every market campaign, including mobile commerce marketing promotions, requires to be created with SEO in mind. According to the report, more than 90% of all website experience starts with a search engine. If you apply SEO best practices to your app, then it will surely boost your Shopify app downloads.
Facebook ads
No wonders, free app marketing is the ideal choice, but if you have the budget for ads, then there is nothing wrong in it. If your eCommerce app is new, and you haven't established your brand name among people, then you can use social networking platforms such as Facebook, Instagram, and so on.
Among all the social networking sites, Facebook ads provide you the maximum opportunity to target a vast audience.
Create a customer loyalty program
Integrating loyalty program into your Shopify app encourage your potential customers to spend more money as well as spend more time. It is one of the best ways to promote the app and attracts a vast number of customers.
Final words
In this article, we have discussed the top five fantastic marketing ideas for the Shopify app. as we all know, mobile marketing for eCommerce is quite crucial for the success of any app. To be successful and increase your brand visibility for a Shopify app, there is the first requirement of creative marketing ideas. Else, nobody will know that your app even exists.
I hope the ideas that we mentioned above will help you to achieve success and make your Shopify app stand out among other competitors.
Also Read:
Make the trade easy with the help of E-commerce app development
How to boost your e-commerce conversion rate?
Implementing advanced security features to your online presence
Essential Factors to consider while developing a shopping app like Amazon
What factors should keep in mind to start online market app development?
Make the trade easy with the help of E-commerce app development
Get in Touch with our Sales Team: sales@mobulous.com