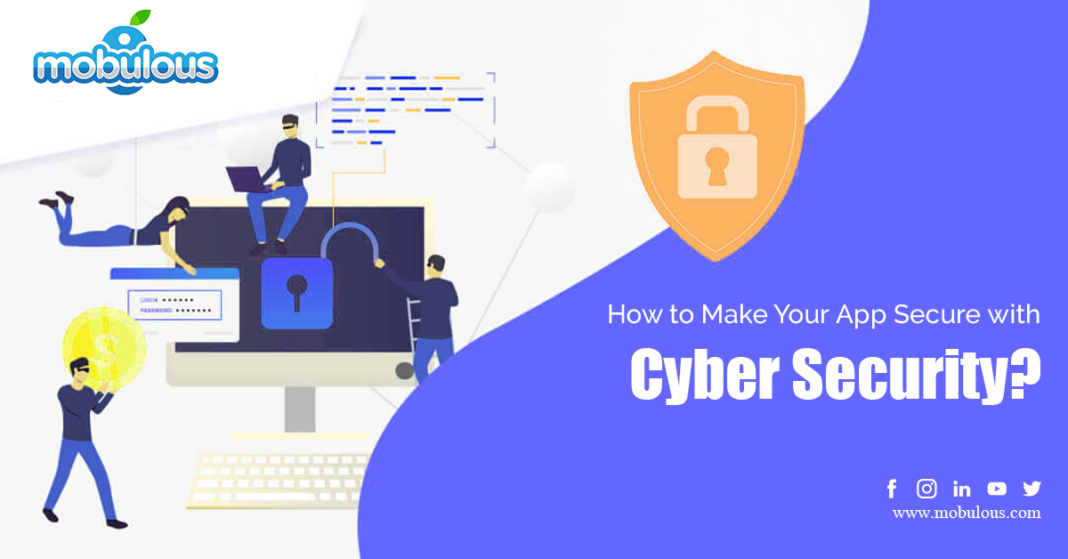 Tips on Computer Security Day – How to Make Your App Secure with Cyber Security
Mobile devices usage in the past few years has been increasing quite rapidly.
Thus, every business organization is coming up with a mobile application such that they can reach out to a lot more customers across the globe. Hence, the demand for mobile app development is certainly at its peak.
Also, organizations are looking out to make highly functional apps having the best features such that they can take over competitors a lot more quickly.
But, it is seen that with so much demand of apps, a number of companies tend to ignore app maintenance & development security protocols.
What is Computer Security Day?
Every year, on November 30th, people all over the world celebrate Computer Security Day. The day aims to raise public awareness about the significance of online safety. The trend began in 1988, when personal computers first appeared in public buildings like post offices and banks. Information of great value is increasingly being transferred via the internet, making cyber security paramount.
Online Security Tips – Computers, laptops, and other devices can be protected in numerous ways. Among them:
Updating software
Fixes security flaws. Enable software updates to keep your machine current.
Firewalls
The operating system's firewall prevents unauthorized access to your device. Check firewalls often.
Data-backup
Your computer can crash since it's a machine. Backup your files often. This is helpful when ransomware encrypts data.
Remove suspect emails
Unknown email accounts should be avoided. Such emails may contain phishing or malware links.
Install antivirus
Antivirus software identifies and removes malware. Buy software from a reputable company.
Avoid piracy
Illegal and harmful to stream or download from unauthorized sources. It may contain malware that harms computers.
Password-protect everything
Passwords shouldn't be names or birthdays. Create 12-character passwords with numbers, uppercase and lowercase letters, and symbols.
Don't use unfamiliar gadgets
Unknown USB or external hard drives may contain malware. Avoid these gadgets since they can slow and corrupt your system.
VPN
When using laptops in public, connect over VPN to avoid being hacked.
Cyberinsurance
Internet use brings cybersecurity threats. Cybercriminals hack private networks and steal sensitive data. Cyber insurance mitigates losses from data breaches, ransomware, malware, cyber extortion, etc. Cyber insurance covers computer hacking losses.
Mobile App Development & Cyber Security
There are a lot of factors that come into play in mobile app development but the most important among them is security.
In the current scenario, cyber-attacks are becoming a lot more common and hence it is important to ensure that your app is completely secure.
Likewise, there are various ways through which cyber security can be included in mobile app development.
One way you can do so is adding security to the app from ground level i.e. adding the security features during the coding & design phase of the app.
On the other hand, security measures can be deployed once the app is developed. This is potentially done by adding extra security layers such as encryption to ensure that the app is completely secure.
So, irrespective of the approach that you choose, make sure to keep cyber security in mind. In this way, data of the user can be protected while the app can be kept safe from attack.
Why Cyber Security is Important in Mobile App Development?
The cyber security need is increasing at a very rapid rate. The reason is that a lot more people are using mobile devices and hence there is great chance for the hackers to target those devices.
So, there are a number of actionable plans that you can take to avoid mobile app being getting attacked. Let us have a look:-
You need to make sure that the app you are developing is updated with latest security patches. These days' hackers are looking out for new ways through which vulnerability can be exploited. So, with security patches, you can keep your app secure.
Another important aspect that you need to cover is to use secure coding platform which can help you to deal with vulnerabilities.
When you are developing the mobile application, then security toolkit should be kept in mind. All of these can come handy in fixing potential security issues that you might be having.
The last thing that you need to do is test your app properly before you actually release it. Make sure that you test against all the potential security vulnerabilities you might be having.
How Cyber Security is Helpful for Mobile App Developers?
Most of the mobile app developers think about functionality & user experience when developing mobile apps. But, it is high time that they think about cyber security.
Further, cyber security is important for two reasons i.e. it helps to protect the data. Secondly, it safeguards from hackers who are looking to find vulnerability in the apps.
So, as mobile app developers, you need to encrypt the data. Other than this, secure authentication methods should be used i.e. two-factor authentication.
Adding to it, you need to keep server software & app up to date. Thus, if we follow all of these things, then user data can be easily protected while making it quite difficult for hackers to exploit any kind of vulnerabilities that is present in apps.
How Cyber Security be implemented in Mobile App Development?
When you are storing the data, then it is important to choose a secure server having robust security measures. In this way, data can be protected from being compromised.
If you want to keep your data safe, then encryption is very important. So, you should definitely implement it in mobile app development process. In this way, user data can be kept secure & safe.
Secure Communication Protocols
If you are communicating with the users, it is important to implement communication protocols that are secured i.e. TLS or SSL. In this way, third-parties won't be able to intercept or read your communication.
New security threats keep on emerging and hence it is important that your keep your app updated with the most recent security measures. Thus, you would be able to safeguard your users & protect the apps.
Final Verdict
Off lately, the popularity of mobile apps & devices has certainly increased a lot. Hence, it is very important that you make you app secure.
Thus, if you follow some of the best practices in cyber security that has been mentioned above, then you can certainly safeguard the app from attack or protect the data of user.
So, if you are looking to develop an app that is completely safe & secure, then Mobulous Technologies can certainly be your help.
Likewise, on the #ComputerSecurityDay, our goal is to increase the awareness among the users about various threats that can cause significant damage to your personally identifiable information & data.
Lastly, you can connect with us through call or email to know more about the services that we offer.