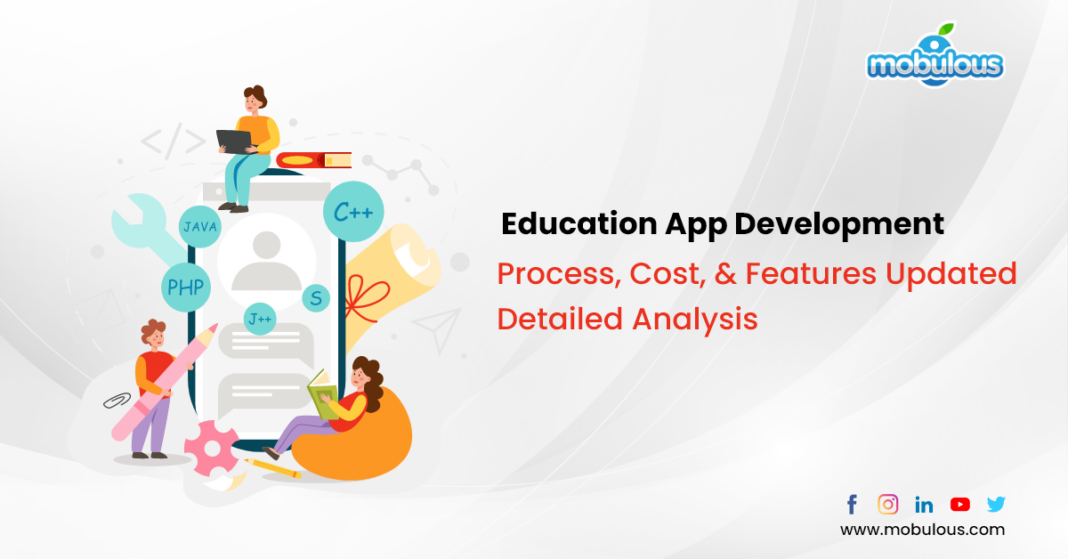 Every person's life has always depended significantly on their education. It's about actual knowledge and professional abilities, not about degrees that show you've graduated.
Because of this, edtech-related mobile apps have grown quite well-liked during the past few years.
It's a difficult task that takes expertise, experience, and time to create an application. In addition, user expertise, thorough market research, and suitable UX/UI design are crucial in the case of educational apps, even more so than in the case of other types of applications, and must come as a result of the concerns above.
Therefore, working with a mobile app development company that will expertly lead you through this process before you start working on your education app development project will be wise.
Some Popular Stats and Trends Related To Education Apps Development-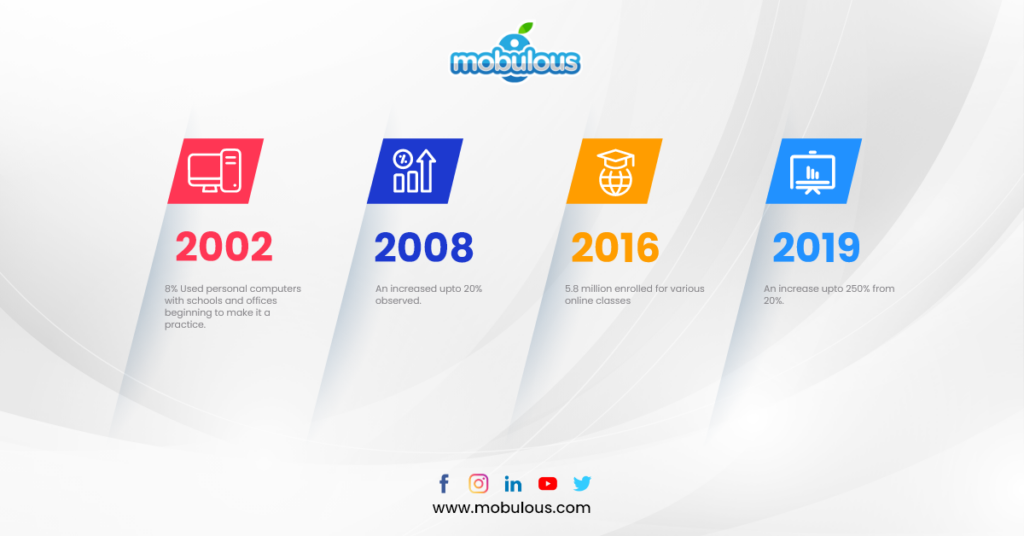 With eLearning applications having the highest rate of mobile device downloads (8.5%), they are the most popular.
Investor demand for new ed-tech products is rising due to the expanding market for online learning tools.
Tools supported by cutting-edge technology are drawing all the capital.
Nearly 16% of all eLearning investment went exclusively toward mobile learning technologies, making up close to 20% of the overall investment structure.
Along with smartphones and tablets, the introduction of the cloud has rendered PCs obsolete. Data may now be accessed on mobile devices at any time and from any location, thanks to smart cloud storage.
Mobile apps are the preferred alternative for creating most learning possibilities when considering the current situation and future projections. So, you must invest in elearning app development.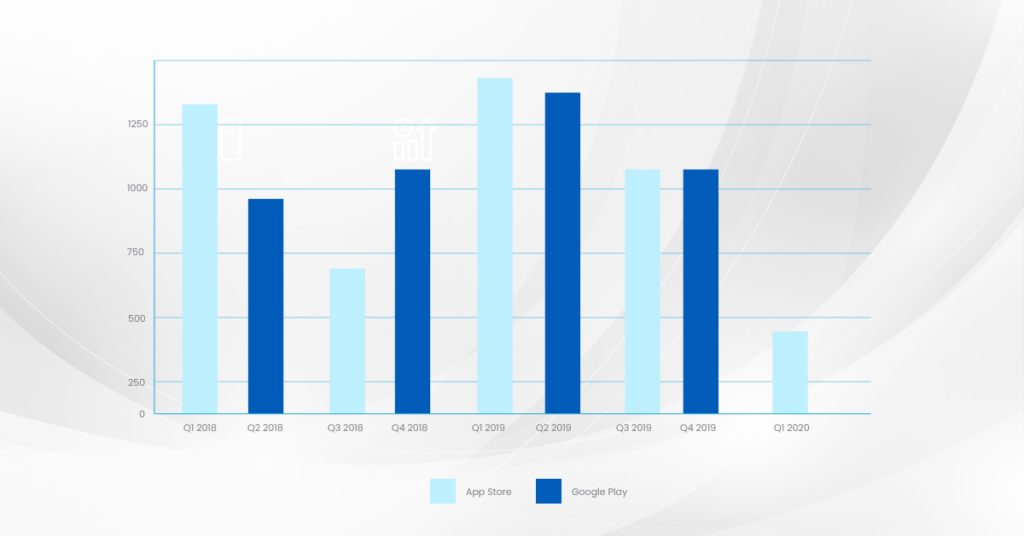 Benefits of Developing Education Mobile Apps-
Recognizing eLearning app development's advantages in commercial and academic learning is crucial. Let's have a look-
For Companies:
– Easy tracking of staff progress
– Quick access to solutions
– Increased productivity and efficiency
For Academics:
– Close the knowledge gap and link learners and experts across boundaries
– Give all requirements a flexible learning format.
Education App Development Process
Let's have a look at the process involved in education app development-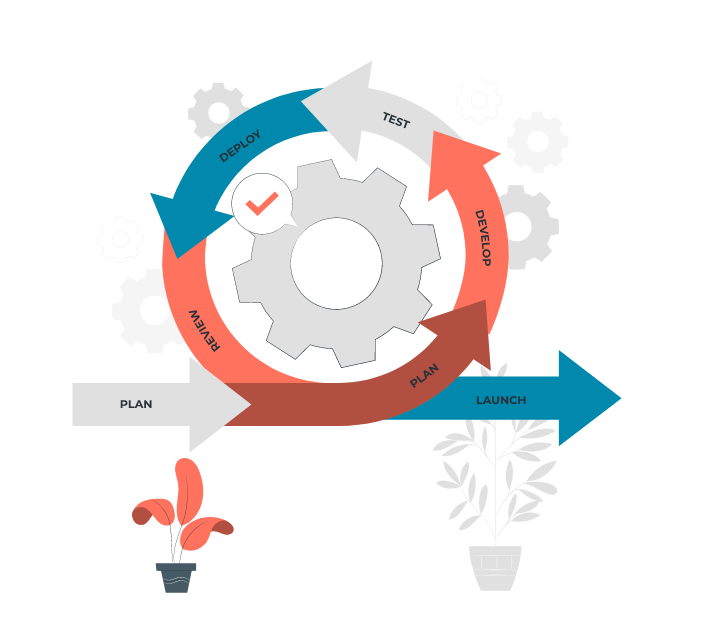 Planning
Development
Testing
Deployment
Support and Maintenance
What Features Must A Successful Educational App Have?
The cost of developing mobile educational apps depends on various elements, including the number of required features.
Users of mobile education apps typically fall into one of two categories: teachers or students.
Must-Have Features for Teachers-
Teachers log into the system using their email addresses or phone numbers to create their profiles and begin using the app.
With personal information like name, work title, courses taught, certifications, etc., teachers can construct their online profiles.
A dashboard representing this functionality allows teachers to efficiently manage student data, evaluate tests, comment on finished work, and assign grades.
Teachers can add, amend, or remove courses using this feature.
Teachers can post educational materials, including movies, pictures, PDF documents, quizzes, and other interactive activities with this function.
Notifications regarding upcoming classes, new students enrolled in their course, tasks successfully performed, etc., can be sent to teachers.
Must-have features for students
Students connect to the platform using their email addresses, phone numbers, or social media accounts to start using the app and pass the required courses.
Students fill out their profiles with personal data such as their name, age, location, objectives, and subject.
Using this function, students can find the courses they want.
They can access the course schedule, teacher bios, cost, evaluations, and other specifics.
This comprehensive dashboard gives students all the required information, including the schedule of upcoming classes or tests, links to associated teachers, information about the student's progress in current and paid courses, and more.
Students can pay for their courses using this feature.
Students typically pay for their classes or memberships.
Ensure that this functionality is user-friendly and safe.
You can use a payment platform like Stripe or PayPal to integrate a secure payment gateway to create the payment feature.
Students can sign up to receive notifications for items such as timetable changes, upcoming courses, and received grades.
Integrations with social media
Other than making it simple to log in, this feature is useful.
Additionally, it enables students to post their findings on social networks like Facebook, YouTube, Twitter, and others to share with peers.
Technology Trends in the Market for Education App Development-
In the area of online learning, several developments are emerging. Many of these are changing how people think about education. Let's know a few popular trends-
Gamification is crucial in encouraging people to invest in their development by challenging learning and growth.
AI, or artificial intelligence, aids in the improvement of learning capacity.
Our senses are all stimulated by augmented reality (AR) devices.
In essence, virtual reality (VR) improves the experience of learning.
To answer inquiries around the world, diversity and like-minded community-driven applications create a positive feedback loop.
Top Educational Apps in the Market-
Udemy 
edX 
Byjus
GradeProof 
How Much Does It Cost To Build An Education App In 2022?
The cost of developing a mobile app for the education sector depends on several variables, including the number of features that must be included, the difficulty of the project, the method used for development, the appropriate platform, the tech stack that was selected, and the size of the team.
However, the development time and hourly rate of your education app development firm are the most important elements influencing cost. Have a look:
The development cost for such educational apps will range from $10,000 – $15,000 in India and will go higher depending on the features and functionality.
The same app will cost above $25,000 if done by companies in the USA and Europe.
India: Hourly rates vary from $20 to $55.
USA: Prices start at $50and go up to $150 per hour
Europe: Hourly rates range from $80 to $190
India will be the best choice to hire a mobile app development company for education development projects.
Have An Education App Development Idea? Let's Bring It To Pass.
A team of educational app developers is crucial in making the appropriate choice for your education app development.
The appropriate mobile app development team can help your business in more ways than just app development for education.
Mobulous is a top mobile app development company with excellent skills and experience creating mobile educational apps.
We would be glad to incorporate them into your project as well.
Connect with our specialists today for more details!
Contact Mobulous for Mobile App Development Services
Mail
: sales@mobulous.com    Phone
: +91-9650100411