Today, we live in an era where everything is digital and computerized! Right? In today's digital world, people are more inclined towards smartphones using mobile apps and websites. Nowadays, people more prefer online bookings, online transaction, etc. Most of the people use smartphones for any task because it saves time and money as well.
With the support of technology, one of the highly profitable and booming sectors is the food industry. Technology integration has made things more comfortable for the customer as now people don't need to wait outside at the restaurant. They can easily book the table online or get the food delivered at your place whether it's home or office.
In this article, I will tell you why your restaurant business needs a mobile app and the top 6 benefits of having a mobile app for the restaurant business:
Reasons behind the need for a mobile app for the restaurant business
1. Increase your customers through online booking
In this modern era, usually, people don't prefer to wait for anything as there are many alternatives available in the market. With the help of a restaurant app, customer can easily book their table online at the restaurant. By providing a mobile app, you can give the customer an opportunity to booking a table online without even waiting at the outside of the restaurant.
2. Keeping the customer informed
With the help of the mobile app options like push notification, you can easily keep your customers' informed with every detail such as the latest offers, coupons discount, amazing deals, and much more. This will help you in attaining more orders, and also it increases your sale.
3. Boost your brand awareness
As we all know, there are around 80% of people who use mobile phones every second or minute. So, whenever they on their mobile screen, they will find your restaurant app which will keep reminding them about your app offers; and in result, it will boost up your brand visibility, and also it increases the chance of them hitting your app.
4. Improve your services and quality
Using feedback and review system, you will get to know about what customer thinks about your service; whether they like your services or not. This data will also help you in identifying the pros and cons of your restaurant service. Hence, this will help you in understanding the customer's choices and preferences so that you can improve your service according to them, and also it will make your app user-centric.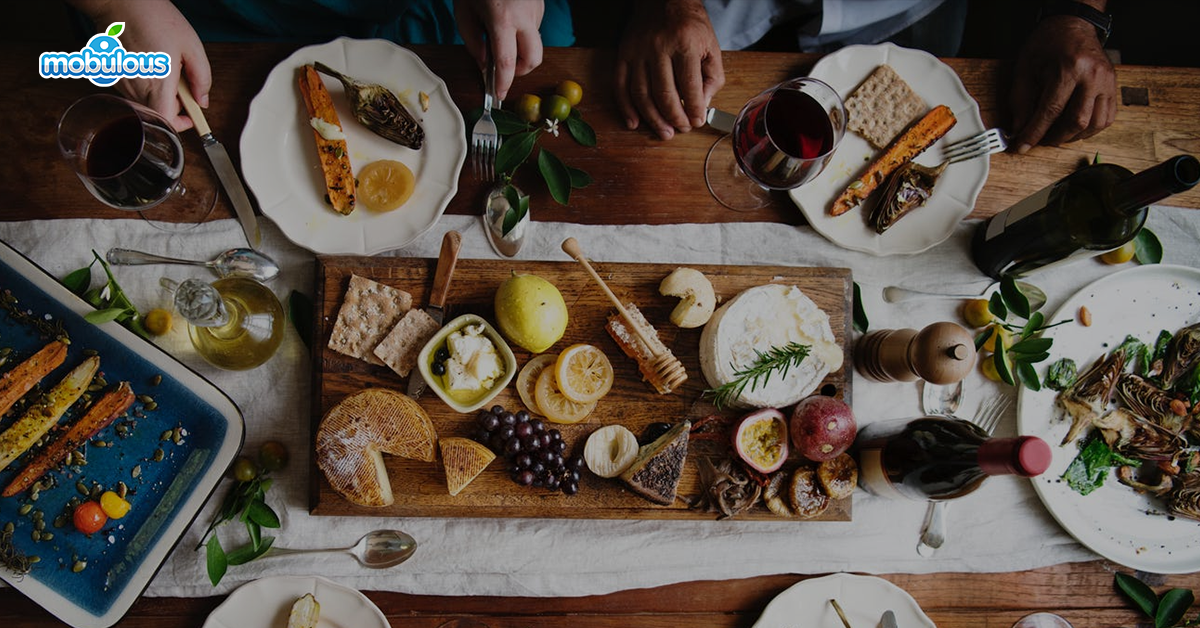 5. Provide exciting location-based offers
You can serve the customers with personalized knowledge. As we all experience that whenever we register ourselves in any app, the app asks you some of the crucial details about you, such as your name, birthdate, gender, location, etc. So, you can easily send those wishes on their birth date and welcome them with great offer or discounts. This will make them feel extra special and hold them secured to your app and also uplift the return visit chances of your consumer.
6. Provide Customized Order
Nowadays, people are becoming more demanding, and they want top-rated restaurants who can deliver their customized order. Customized order means an order which was made according to their health, taste, preferences, and diet.
However, it is not possible for every restaurant owner to offer customized order, but if we avoid this feature in the app, then it will unfavorably affect your revenue.
7. Easy Payment Process in your restaurant app
It is necessary to add multiple payment options in an app in order to attract customers to a tremendous amount. Because now most of the people do not carry money on their pocket. Instead of cash, they like to pay through online payment such as Paytm, Debit card, credit card, etc.
Final words
In this article, we have read about how mobile application development increases the revenue of the business or company. If you have any query regarding the article, then please comment in the comment box option. If you want to develop a restaurant app for your business, then kindly contact Mobulous, a top mobile app development company.
See Also: