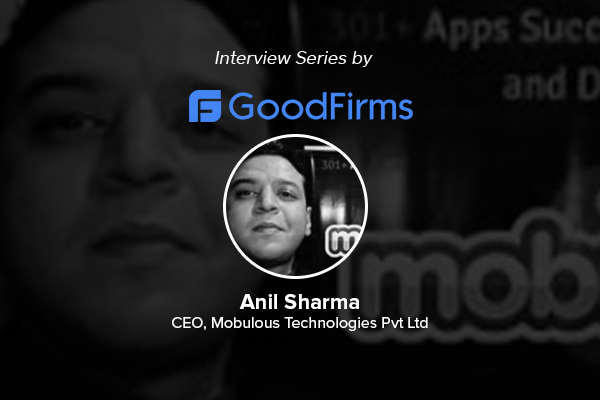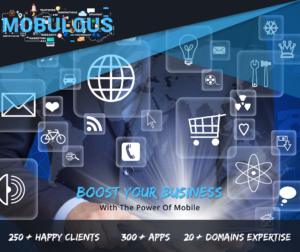 In the era of technological advancement, mobile apps have become the best way to bring services right in the palms of the customers for almost any business. Anil Sharma, who is the CEO of Mobulous Technologies Pvt. Ltd. admits that the aforementioned fact has been the driving idea behind the establishment of the company. Mobulous acts as a single stop destination for startups and business owners trying to maximize their customer reach with responsive UI applications.
Mobulous Technologies have a complete in-house team that includes  well-experienced Designers, Developers, Business Analysts, Project Managers and Quality Analysts. The team follows Agile Methodology which helps in breaking the product into small incremental builds and developing them efficiently thereby assuring complete customer satisfaction for every single feature. Moreover, the milestones are determined with respect to these sprints for easy payment structure for the clients.
According to Anil, the key parameters critical in determining the time frame of an app are – complexity of app and the number of screens required. Along with that, experience with similar applications is also one of the major factors that determine the time frame. Anil also partakes into the two crucial parameters that decide the cost of application – complexity and length of the project. In simple words, there is a directly proportional correspondence between both these parameters and the cost.
In the year of 2016, Mobulous developed various projects between the price range of 1000 USD to 200,000 USD catering to various domains like chat, Maps and Navigation, Healthcare, M-commerce, News and Magazines, Education, Wearables, IoT etc. The gigantic portfolio of Mobulous Technologies along with its raving reviews have highly ranked the company in the list of Top Mobile App Development Companies in India at GoodFirms. Click here to review the list
Read the complete interview at GoodFirms to get the hang of important parameters to consider while deciding the right platform for a mobile application. Moreover, you will even get a deep dive into three different kinds of payment structures followed by Mobulous Technologies to bill the clients. On the contrary, get acknowledged with Anil's expert suggestions to generate revenue from mobile applications.
About GoodFirms:
GoodFirms is a maverick B2B research and review firm that aligns its efforts in finding the top software development companies delivering unparalleled services to its clients. GoodFirms' extensive research process ranks the companies on the basis of three major parameters – Quality, Ability and Reliability. This in-turn boosts the respective companies' online reputation and helps service seekers pick the right technology partner that meets their business needs.
Contact one of the Top Mobile App Development Companies in India Mobulous  , for your Mobile App Development Project .
We can be reached at : sales@mobulous.com for Sales Enquiries.