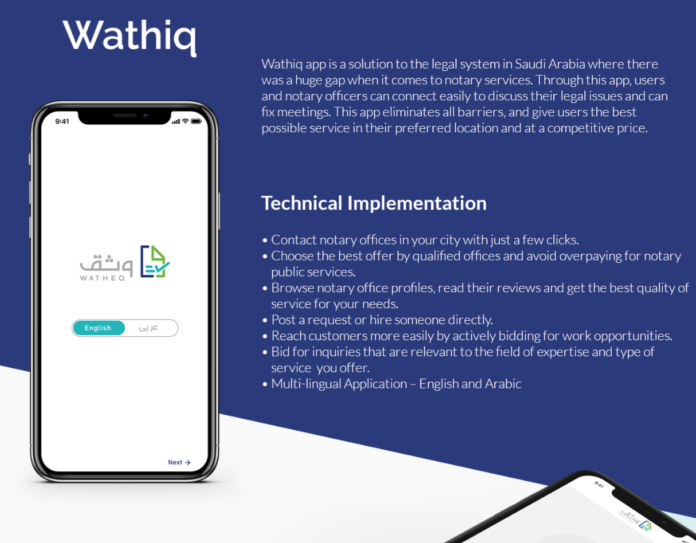 Mobile App Development Company UAE
Mobile App Development Company UAE. Our Developed App Wathiq is Live. App Developed by Mobulous for a UAE Based client. Help users to search for Notary services in their nearest location.
Brief About the App ( Mobile App Development Company UAE | Mobulous)
Wathiq app is a solution to the legal system in Saudi Arabia where there was a huge gap when it comes to notary services. Through this app, users and notary officers can connect easily to discuss their legal issues and can fix meetings.
This app eliminates all barriers, and give users the best possible service in their preferred location and at a competitive price. Not only allow users to get access to all legal services in just a few clicks, but it will also help in providing improvement and development for said services.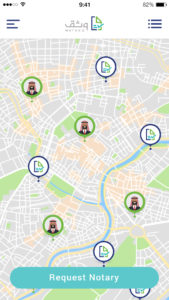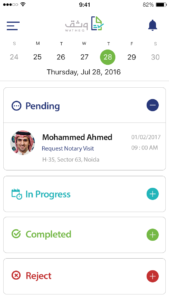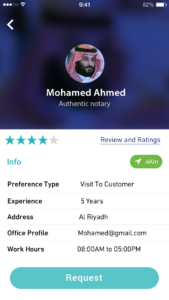 Feature List ( Mobile App Development Company UAE | Mobulous)
Contact notary offices in your city with just a few clicks.
Choose the best offer by qualified offices and avoid overpaying for notary public services.
Browse notary office profiles, read their reviews and get the best quality of service for your needs.
Post a request or hire someone directly.
Reach customers more easily by actively bidding for work opportunities.
Bid for inquiries that are relevant to the field of expertise and type of service you offer.
Manage your time and schedule your client meetings through the app. It's simple and effective.
Multi-lingual Application – English and Arabic
Wathiq is available on  App Store and #Comingsoon on Google Play.
Mobile App Development Company UAE | Mobulous
Download now :
App Store: https://itunes.apple.com/us/app/wathiq/id1328885912?ls=1&mt=8
Website: http://www.wathiq.online/
UI Case Study: https://www.behance.net/gallery/61491741/Notary-App-Case-Study
Know more about our developed Products and recent Blogs: Click here
Get in Touch with our Sales Team for App Development Enquiry: sales@mobulous.com