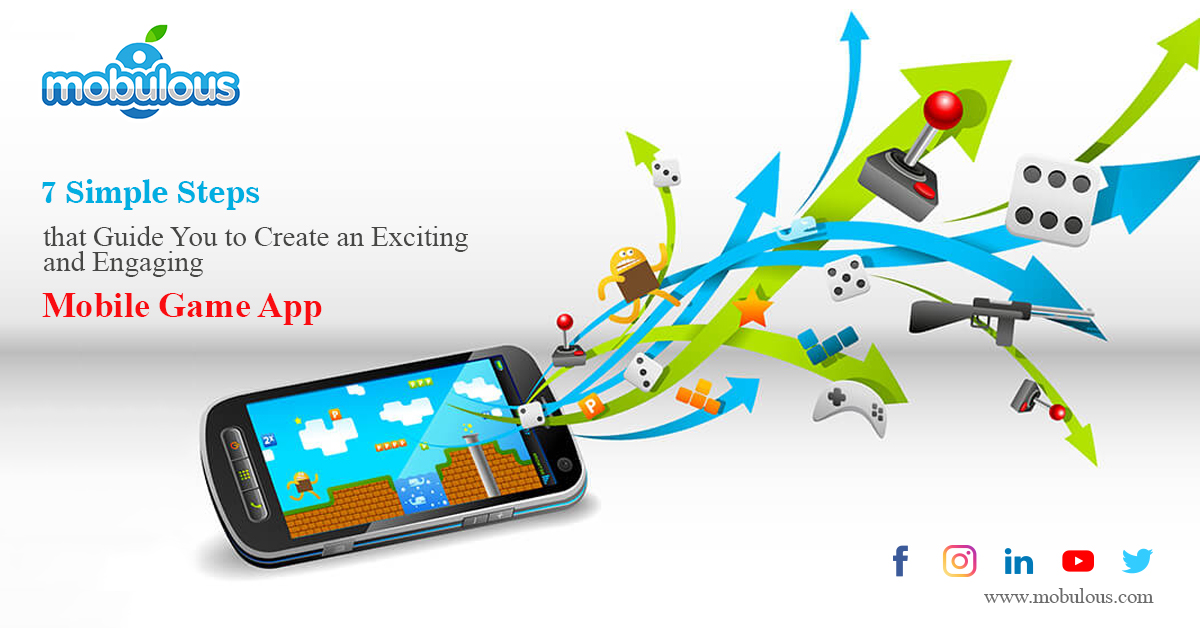 Mobile gaming is a vast market to earn potential revenue. There are plenty of success stories like Candy Crush, PUBG, Pokémon Go, Angry Birds, Flappy Birds, Clash of clans, and so on that have inspired millions of startups to create their gaming app.
Some popular mobile gaming app statistics
According to the report of Newzoo, it is expected that by the end of 2020, mobile game revenue will hit $76.7B, a 12 percent increase from 2019.
Another report suggests that approximately 45.9% of the population will be mobile gamers by the end of 2020.
From February to March of 2020, the number of gamers globally increased by 42%
33% of American mobile games is available for both Android and iOS.
By 2022, it is predicted that Android games will be responsible for 56% of all mobile game revenue.No wonder the mobile gaming market is booming. Thousands of app launching each day, still only a few can recover their expenditure. Creating a successful mobile app is not a joke. Creating a successful mobile app requires great dedication and time.
Easy & Simple Steps to develop a successful mobile game
• Select a game idea
The game idea is an essential factor in the game. For a successful mobile game, the idea must be a killer. As there are numerous mobile games available in the market, you need to think of something attractive and unique. Do proper market research and check out on the popular games ruling the app store or Google play store. Your idea must be strong and able to attract the attention of a vast number of potential users.
• Tell an engaging game story
Stories play a crucial role in going long away in a gaming world. A story of a game gives your potential users a purpose to finish the game. With a fantastic storyline, you can be engaged and hooked the users for a long.  Creating a story is not difficult. To create it, you need to answer the following questions, and you will automatically get your story:
Who will play the role of hero and villain in the story?
What are their superpower and weakness?
Why is the purpose of their fighting?
How can the hero of the story achieve victory?
• Choose a mobile app platform and game engine
The next thing you need to do is select the app platform you want to launch your app. There are two major platforms available in the market, including Android and IOS. These two platforms are completely dominating the app market. You can create your game app for multiple platforms to gain a massive number of the user base. These days, people use different devices and prefer to play games that are more accessible to them.
• Create a stunning design
Creating a fantastic app design is much more complicated than creating an app. The game design includes all the game elements, including detailing the game mechanics, tools, and technologies involved in the app development, game characters, looks on the screen space, etc. Make sure you do it carefully and create a fantastic design.
• Testing
Proper testing is so crucial in a gaming app. Testing of each module in the early stage of the app development can save your money and time.
• Choose appropriate developers
To create a fantastic app, you need to select an appropriate team of developers and designers who can design your dream into reality. Mobile game development is a complex task and requires experienced developers to back your initiatives. Make sure to select the right team to create your app.
• Decide the monetization strategy
Choosing the right monetization strategy can help you to provide your app an instant success. It would be best if you planned your monetization strategy before starting with the app development process. There are mainly three types of monetization strategy: the in-app advertisement, in-app purchases, subscription/membership plans, etc. If you are sure the potential users will love your app then, you can make it paid.
• Release the game app
After creating the app, you can release the app on Google's app store or Apple's app store. However, it's not the last stage of the app. you need to keep updating the app to ensure it works all the time smoothly.
Conclusion
If you have a fantastic game idea and plan to create a gaming app of your own, I hope this article will help you. To create an engaging and entertaining gaming mobile app, you need to hire the best mobile app development company. Mobulous, a mobile app and website development company, can create the best gaming apps for your business. Feel free to contact us for more information.
Read Also:
Mobulous – How are we working to mitigate the impact of the Coronavirus?
Services Provided by Mobulous to satisfy entrepreneurs, enterprises, & startups needs
Top 3 Questions to Ask when outsourcing app vendor