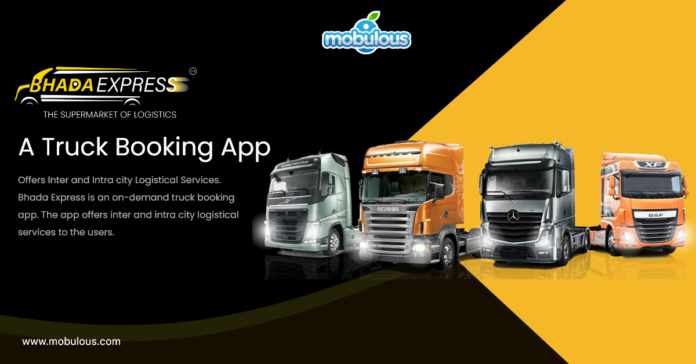 In the modern era, users have various mobile apps that have made their life super easy and convenient. We are excited to share that recently the team of Mobulous created a fantastic and feature-rich mobile app- BhadaExpress. The app is the result of all our hard work and dedication.
A few months back, our clients came up with a raw mobile app idea. Our team understands their concept, correctly analyzes the market, and gathers all the information related to the app. After gathering all the information, we created the fantastic app BhadaExpress.
BhadaExpress is an on-demand truck booking app that offers users inter- and intra-city logistical services. Our team has included various innovative features, user-friendly designs, and robust architecture in the app.
Eager to know about the app? Here, in this blog, we have mentioned everything about our recently launched mobile app- BhadaExpress.
BhadaExpress- An Introduction
BhadaExpress is an on-demand truck-booking app. The app offers inter- and intra-city logistical services to the users. With the app, you will get high-quality services on time. The app includes only verified and well-trained drivers you can trust for assistance. The best part about the BhadaExpress app is that it has transparent and aggressive pricing that ensures the security of your shipment.
Moreover, the app has various cutting-edge features such as scheduled reports, real-time tracking, regular SMS or Email warnings, and many more.
About The Company That Runs BhadaExpress App-
The company of the BhadaExpress app has deep expertise in last-mile deliveries, both on an as-needed and contractual basis, and they do so professionally and affordably. They have a wide range of vehicles in the states of Uttarakhand, Delhi-NCR, and U.P., including motorcycles, three-wheelers, 8-, 10-, 14-, 17-, and 32-foot (LCV and HCV) trucks. They provide relocation services to make it easy for you to move your home or place of business. Your delicate and fragile items are handled with extreme care to prevent harm.
What are the Features Integrated into the BhadaExpress App?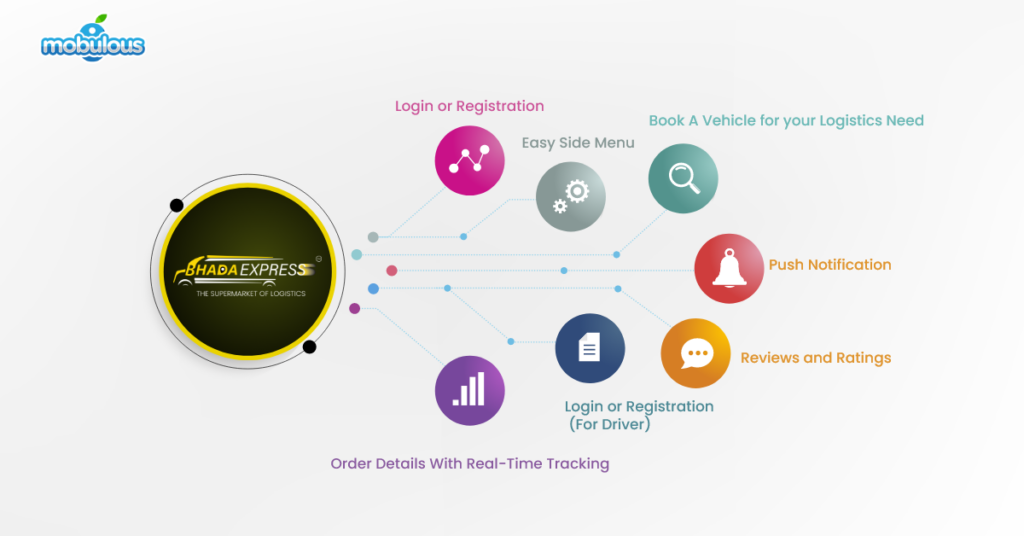 As we have already mentioned, the app has numerous exciting features. So, let's explore the top features of the BhadaExpress app-
For Users-
* Login or Registration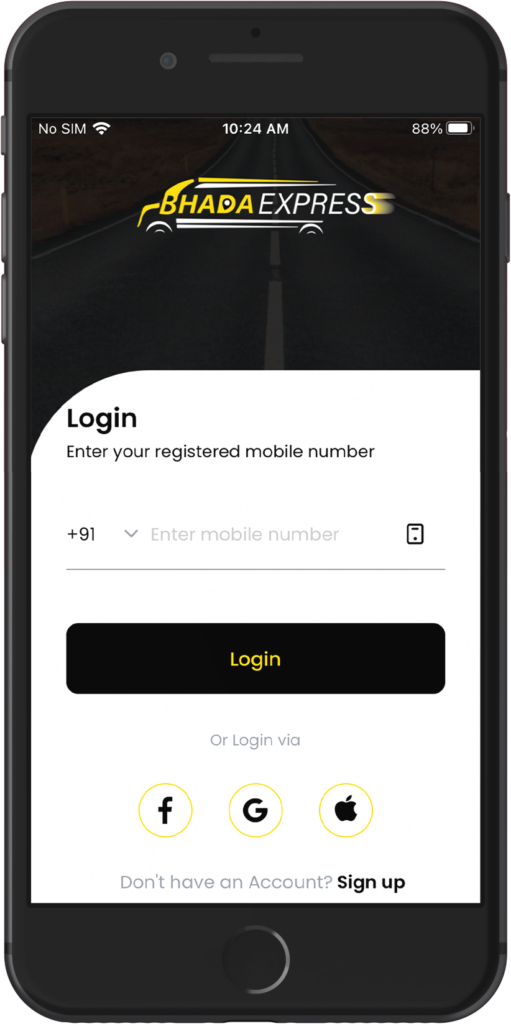 The app has an easy login process. You need to enter your mobile no. or email. Once you enter your mobile no. or email address, it will generate an OTP. After that, you can create a password and quickly login into the app.
* Easy Side Menu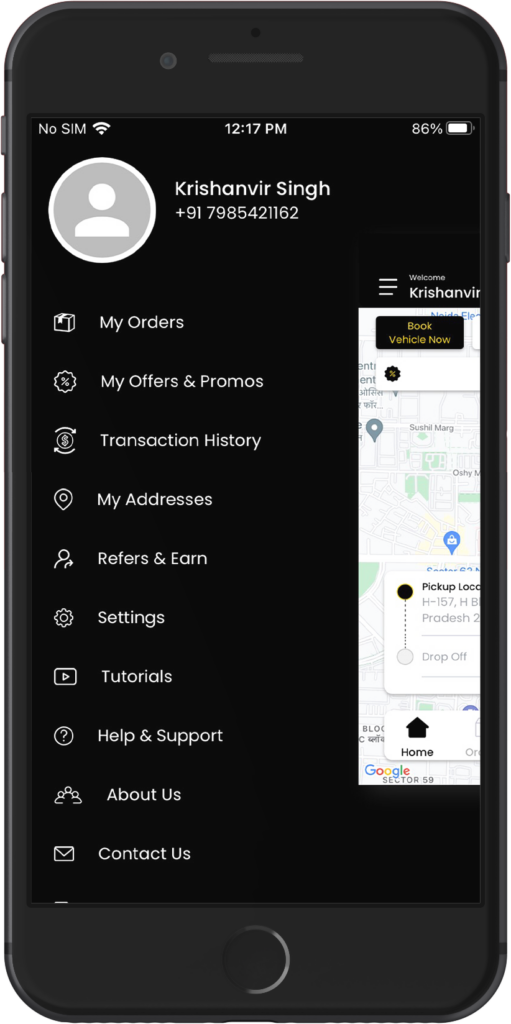 After registration, you can check the complete list of services available on the app.
 * Book A Vehicle for your Logistics Need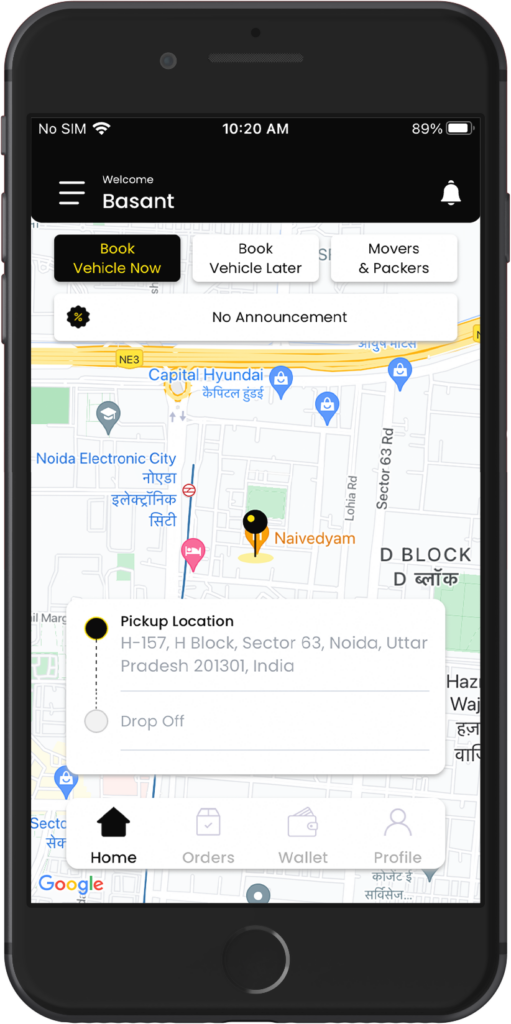 You can easily book a Vehicle for Delivery of your Good intercity or intrastate, including services like Movers and Packers.
* Order Details With Real-Time Tracking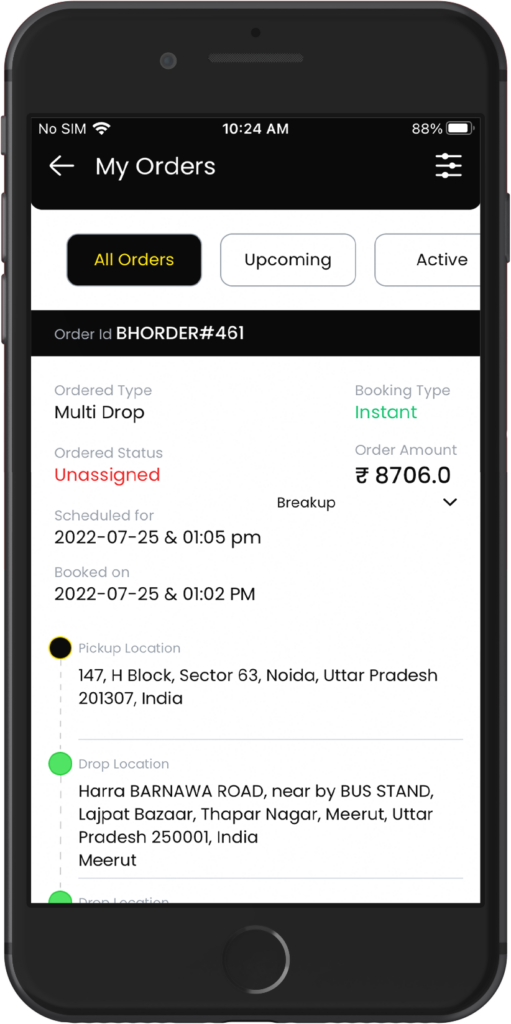 With real-time tracking, Users can get complete details of the status of their product, including booking requests placed, booking accepted, reached pickup location, the payment received, goods and bill loaded, driver out of delivery, and so on.
* Push Notification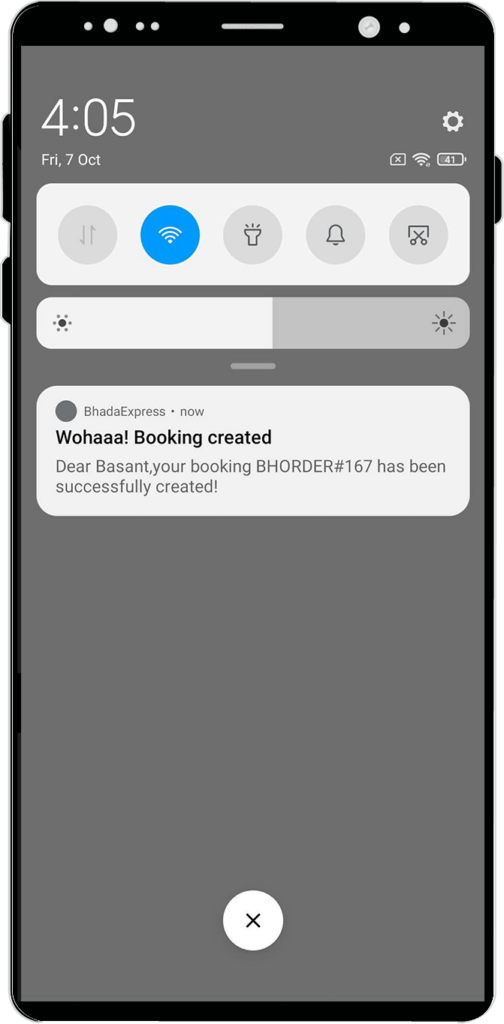 The app has a Push Notification feature that helps users update every piece of information, including order status, offers, promos, and discounts.
The feature keeps users updated with the app.
* Reviews and Ratings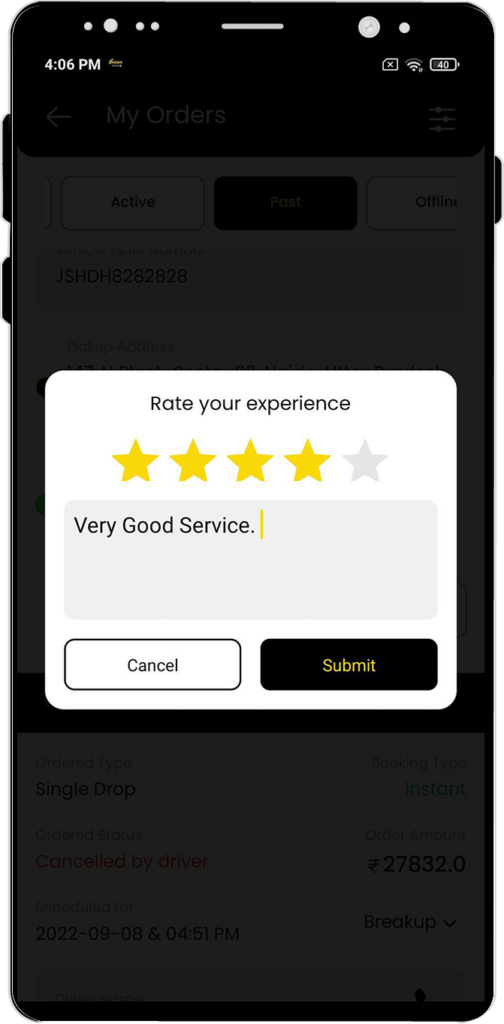 Users can give their precious reviews and ratings to the app's service or driver according to their experience. The reviews and ratings help other users too.
For Drivers-
* Login or Registration
The login or registration feature is the same for the driver as we have mentioned for the users. They need to enter their mobile no. or email address into the app.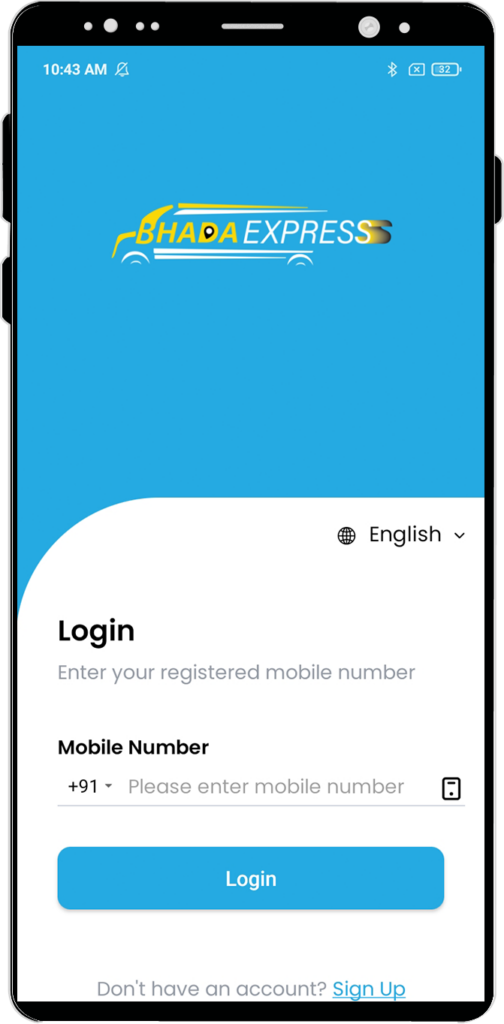 * Request Details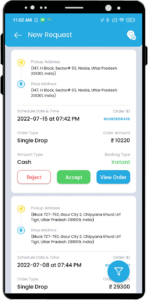 Drivers can check the details of the request they get. They can accept or reject the request according to their choice or convenience.
How to install and use the app 'BhadaExpress'?
BhadaExpress is a fantastic app that is available for users of both Android and iOS platforms. Here, we are presenting the steps that users need to follow to install and use the app on their smartphones-
* Step 1: Users must open their respective App Store or Play Store and search for the BhadaExpress app.
* Step 2: After finding the app, they need to click on the install button.
* Step 3: Now, wait a few seconds to complete the installation.
* Step 4: Finally, the app will appear on their home screen
* Step 5: Now, Open the app, add your mobile no. or email id, create a password and register yourself.
* Step 6: You can enjoy the app's services after registration.
Here are the links you need to follow to install the app on your smartphone.
For Android: https://play.google.com/store/apps/details?id=com.dacorpindia.bhadaexpress.driverapp
For iOS: https://apps.apple.com/gb/app/bhadaexpress-logistics-app/id1636489210
Meet The Company That Created The App BhadaExpress- Mobulous
BhadaExpress is an innovative, robust, and feature-rich mobile app. The app has witnessed massive growth on both App Store and Play Store. The app has a rating of 4.3 stars out of 5 and numerous excellent reviews from clients.
Creating an app like BhadaExpress can indeed provide you with great benefits. If you also have a unique idea, share it with our team. Our team will understand your vision and help you create the best mobile apps.
We are a top mobile app development company that has successfully created numerous top-rated mobile apps for users of various business sectors. Let's make your best mobile app with us. We will be more than happy to serve you.
Mail📧: sales@mobulous.com    Phone📱: +91-9650100411