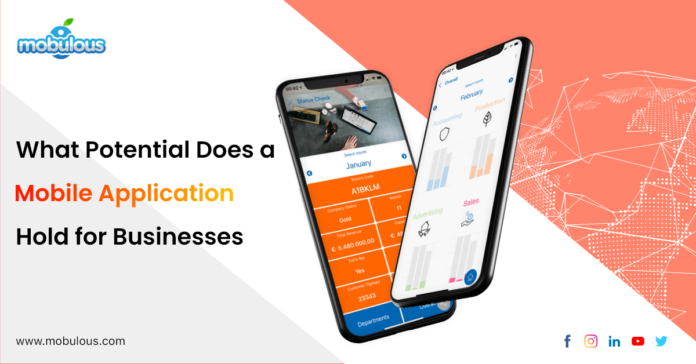 Mobile application development is one of the most important aspects of a business these days. This is the subcategory of software development that mainly refers to applications that can be run on mobile devices. 
The mobile applications are developed by different operating systems like Android and IOS. By using built-in features applications an app provides an enhanced user experience in comparison to mobile web browsing.
Around 75 to 80% of people in the world have a smartphone. So, what are people exactly doing with these phones? They are majorly using apps to make their life easier and more fun.
These apps are not just information or related to education but provide entertainment and make daily work easier. These apps come in a white range of categories including calendars, communication, location, gaming apps, music apps, exercise, and live streaming. 
Mobile App Development Process
Everyone is familiar with apps like Instagram, WhatsApp, Pinterest, Twitter, Tumblr, Spotify, Wynk, Facebook, and discord. The list truly is never-ending. Therefore, app creation is one of the biggest decisions for a great business. Just creating an app will not do the work. It requires proper ideation and execution by the best mobile app developers who are tech savvy and know how this industry works.
A mobile app development process is not very complex, it just needs to be broken down into simple steps, following one step at a time.
Clarify The Idea And Strategize
Before starting to build an app, the best mobile app developers must be informed about the goals of the app and what are the problems that this app is going to solve for their ideal customers. 
The features that need to be included are equally important. The money that the company is investing in the app also decides the quality of the app to a great extent. It is likely to get carried away into fancy features through the app development process but sticking to the core features of apps is crucial. An unnecessary add-on is much better than the mandatory features that will cater to the primary function of the app.
Good Market Research
After finalizing the idea and features market research needs to be done. It will give an idea of the features that are already included in apps that exist in the market. It is almost impossible to have a new concept with no competition.
Competitor apps will give an exact idea of what needs to be done and what can be improved.
Research about the competitors, the target audience, and the strategy that can make your app stand out. 

Eliminate the features that no longer serve the purpose. 

Select a platform that will make the launch of your app successful.
Market research is an important step that cannot be missed. This is important because no company wants to invest its time and money into an idea that has zero market. Working on an idea with the best mobile app developers which has a potential market will help you keep sorted while building an app from scratch.
Focus On UX Design
Designing the mobile app is another important part that will make the app look and feel good. The main focus should be on user experience to make sure that the users enjoy a seamless user interface. It should be easy to navigate. Work with the best mobile app developers to make your mobile application development process easy and productive!
Mail
: sales@mobulous.com    Phone
: +91-9650100411