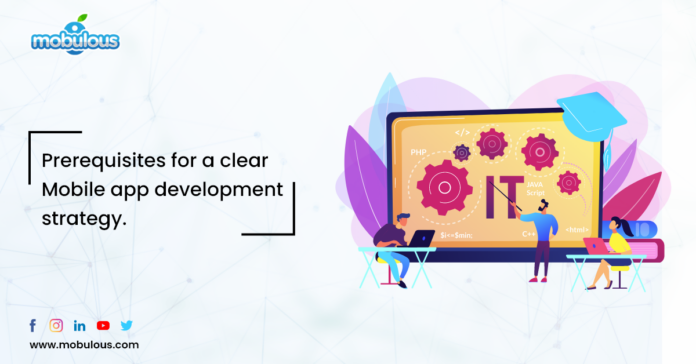 Today, billions of people have mobile devices such as Android and iPhones. This represents the fast change over the past 10 years that has boosted communication. The importance of mobile apps in any business, be it a startup or an established one should not be missed. 
Developing a mobile app for any niche of business will bring valuable marketing opportunities and faster market research like never before. These applications will make it easier for buyers to seek information within seconds and stay connected with their favorite brand.
When owning a business, you definitely can not miss out on these benefits. Here's some light on why you as a business owner must invest in apps from top rated mobile app developers.
Boost Customer Engagement:
When customers are informed or heard, it forms an important pattern of communication for them. Mobile application is one of the most effective and direct ways between the customer and the business. With the mobile app, the brand can send push notifications along with other notifications to the customers who have installed the app. 
If the notification has relevant information, the buyers will definitely become loyal to your business and get attached. They will reach out to your offerings whenever they want to buy your product or avail your services.
Boost Accessibility:
Access to information with just a touch is possible with app development. Top rated mobile app developers make seamless apps that will make way for communication between the business and their customers by boosting accessibility. Moreover, it allows the brand to make the customers aware of the changes or services that they offer. 
It increases the accessibility of the customers to the services of the products. It also boosts customer engagement. 
Provide Value For Customers:
Reciprocation and business go hand in hand. When you launch a product, you definitely wish to increase the interaction with your customers to promote it.  You want the customers to understand the value of the product and purchase it. This can be done by creating a loyalty program in your app. 
The more customers purchase from your app, the more points they will get. This will help them to become loyal customers and boost your business. When customers receive rewards for their spending they feel good. This feeling of satisfaction will definitely bring them back to your platform.
Final Words
Whether you are working at your office or having a break, your customers will always be connected to your brand through the app. They can visit the store directly through the app without going through the process of reaching out to you through the website. 
An app from top-rated mobile app developers provides an immersive experience to the customers. This will allow the users to download the app and use it without uninstalling it from the phone. Good quality UI and UX design will allow easy navigation. 
Presently very few business owners have realized the potential of mobile applications. This is the right time for you to understand its potential and make it a major part of your business.
Mail
: sales@mobulous.com    Phone
: +91-9650100411