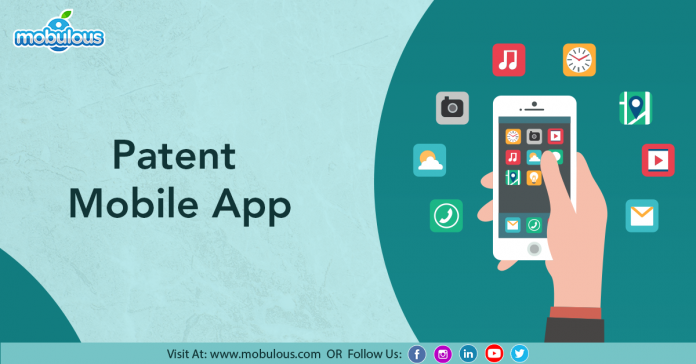 Are you a new entrepreneur with new innovative mobile app ideas? Are you scared that your plans might get stolen before you can use? So, this article is definitely for you. In this article, I have mentioned everything about patenting mobile app data.
What does patent an app idea refers to?
A patent is a process that grants you ownership to your innovative app ideas. It is crucial to protect your thoughts and views from the competitor who might steal it. It gives you an assurance that without your consent, no one can use your ideas. The responsibility of examining the patent application and issuing patents is done by the united states patent and trademark.
For any new entrepreneur, it is the first and most important process before anything else.
What are the requirements to qualify for a patent?
Your ideas must not be copy from any other app.
Your thoughts must be new and innovative.
Your ideas must have detailed information.
Your ideas must be worthy.
Different types of patent applications
There are two types of patent applications. Here is the name of the application that is as follow:
1. Provisional application
The provisional application is a legal document that can be used by a patent applicant to secure an early effective filing date in a later-filed patent application. It includes a complete description, other visuals, and paper drawing work of an invention. It is essential for new mobile app entrepreneur.
Pros of the provisional application:
It requires low costing.
It secures filing date.
It provides you a year time to complete your app's work and specification.
It allows you to use the term 'patent pending' on your products.
It has less formal requirements and also secures foreign priority too.
2. Non- provisional application
A non-provisional patent is referred to as the first step towards a legally recognized patent. You can apply for this patent after once you complete your design and other features entirely in your mobile apps. It includes in print, or images of your final product.
What is the total cost requires to file for a patent?
The cost of patenting an app idea depends on the type of copyright for which you apply. Like, if you go for a provisional license, then it requires costs approximately $2000 to $6000. It secures your priority date for up to 12 months while if you go for a non-provision license, then it requires costs roughly $10,000 to $15,000. It requires a year to three or more years to get through all the examination stage by the USPTO.
Some FAQS about Patenting an app
Ques. 1 – Does your app ideas need a patent?
Answer- It is not necessary to protect the app with a patent idea, but we can say that it may be a smart idea and offers many benefits to startups when they are building an app. Besides, it also gives an additional income source to startup when you are just starting your company.
Ques. 2- Patenting mobile app ideas can be possible?
Yes, you can patent mobile app idea, but it's essential to understand that you can't patent the code of the app. It is because the system of an app itself comes under the section of law covered by copyrights.
But, do you know the app as a whole falls under which category? It falls under the category of either "method" or "process." Methods and processes can be patented, and the software that runs your app can be guarded by copyright.
Ques. 3- How long does patent protection last?
Patent protection is given for a limited duration. Patent protection lasts for twenty years from the filing date of the application.'2
Conclusion
In this blog, you have read about the information about patent mobile app idea. Well, it includes lots of work and procedure to follow, and I have only given you a piece of information about it.
If you want any query related to mobile app development or you want to develop a mobile app for your business or startup then, you can contact us at www.mobulous.com. Mobulous is a leading mobile app development company and is eagerly waiting to serve you more.
See Also:
Six App Store Optimization (ASO) tips to increase downloads
Five features for travel app development to attract travelers attention