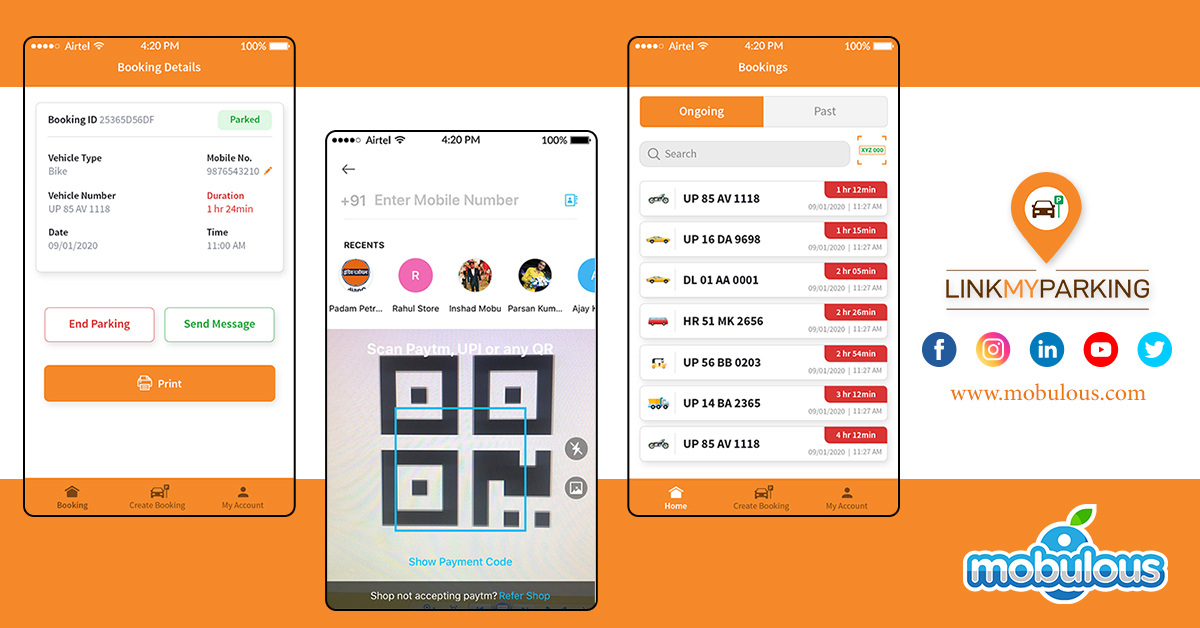 LinkMyParking is a car parking service app that brings users & parking operators together for seamless parking and ease of use for parking systems. It offers users and operators a contactless, paperless, and cashless smart parking solution. The users can find the nearest parking location in the vicinity and would be able to locate his/her parked vehicle guided by a map.
The operators can list their parking services and generate revenue using this LinkMyParking app. 'LinkMyParking' endeavors to provide an improved parking experience by smart parking solution for both users and operators. It is a mobile-based solution both for the users and operators with real-time monitoring and operation.
About LinkMyPark
We designed and developed an app like parker that provides the best parking services in India. Our client was doing a 5 to 9 job before deciding to develop an application for parking service. While he was going for street food with his wife via car, he found that Indian commuters face many problems because of traffic expansion and parking space availability. He noticed that there is a huge demand for parking services in his country. Still, very few apps are available to make parking easier.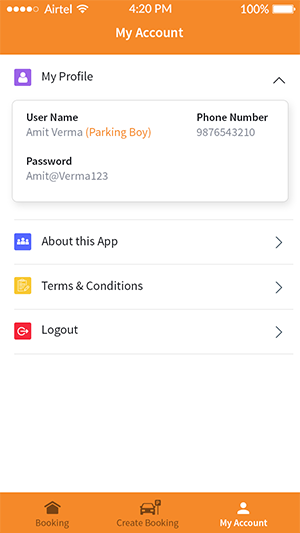 As we all know, India's parking operators deploy multiple parking and ticketing systems depending on location, timing, and parking duration along streets. Generally, users have uneven experience with various ticketing systems.
He wanted an app that helps the users find a nearby parking service easily. He wanted to bring users and parking operators on the same platform for seamless parking and ease of use for parking systems. We developed a complete solution with two components: 1) Customer/ User App, 2) Operator App, 3) Admin App.
The customers can get parking services using the user app. The operator can create organized and open parking by creating a profile.
Features of LinkMyParking:
• Listing of parking space – Operators can add the parking space list, add capacity of the vehicles, parking open and close time, etc. He can set the charges for vehicles for organized and open parking. His parking venue list would be visible to users in the user app.
• Monitoring of vehicle entry and exit – Operators can easily monitor all the parked vehicles and check the entry and exit of vehicles.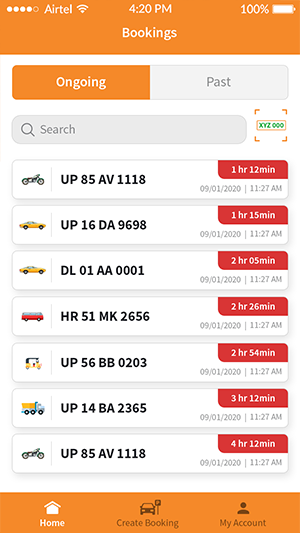 • Booking and completion of vehicle parking – The operator app allows the operators to check the booking of vehicle parking and its completion.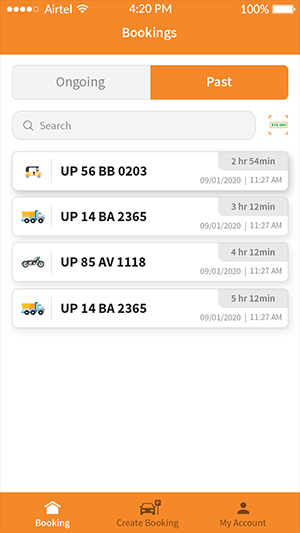 • Online payment collection – It allows the operator to collect the payment via online that is hassle-free and secured.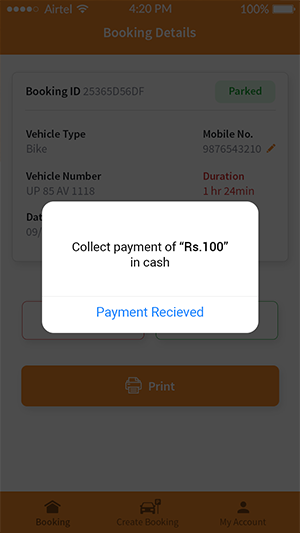 • Management of its parking slots – Operators can also take management of its parking slots easily & freely.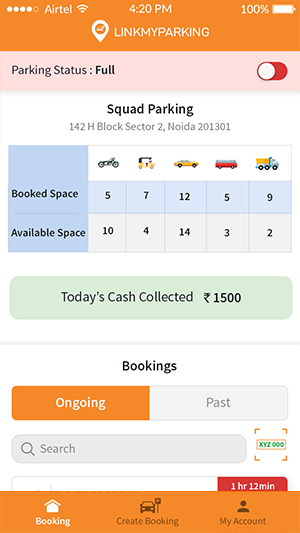 LinkMyParking Operator App:
• Listing of parking space: Users can check the listing of parking space, including parking charges, vehicle capacity, booked space, & parking capacity.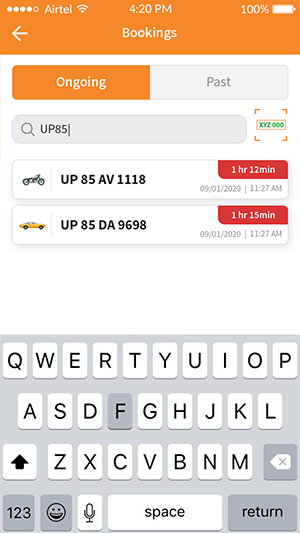 • Address and image of the parking: They can also easily view the address and the parking image to easily reach the parking place.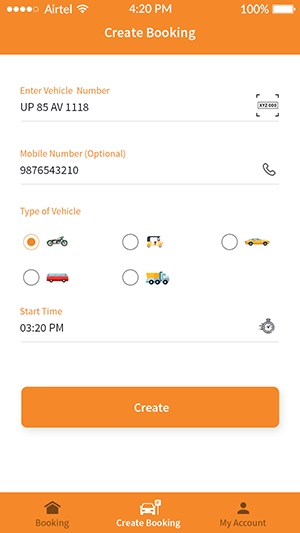 • Track: User can add the vehicle's address and its image and track it from where ever he is (in Google map).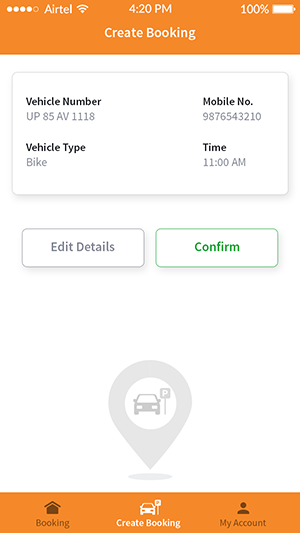 • Add the vehicle to his account: He can also scan the vehicle number plate to add vehicle number.
• Online payment: Users can pay parking charges to the operators via online.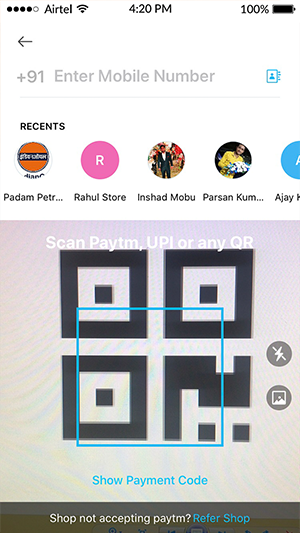 • Booking receipt: The user can download his booking receipt and share it on other platforms.
• Location sharing feature: The app also allows you to share the location of their parked vehicle with their friends & family.
Why should you also invest in parking app development?
• Statistics reveal that 30 percent of all traffic in the average city is vehicles searching nearby parking spots.
• As per reports, to discover a suitable parking space, drivers spend an average of 17 hours a year in the USA.
• According to the reports, in 2017, the Smart parking market size was valued at $5,001.1 million and is projected to reach $11,553.6 million by 2025, registering a CAGR of 11.2% from 2018 to 2025.
• Top key players in the smart parking market include Amano Mcgann, Inc., Urbiotica, Smart Parking Ltd., Klaus Multiparking Systems, Swarco AG, PArklayer, Omnitec group, Dongyang Menics Co. Ltd, Skidata AG, and Mindtec, etc.
Having a great app idea?
Do you want to develop a parking service app like The Parking Spot or ParkWhiz? Tell us a bit about your parking app development idea and we'll provide you the top quality, feature-rich app with the affordable cost of developing such an app.
Our dedicated and skilled developers and designers have 4+ years of experience in creating cost-efficient mobile app solutions. We have already developed 600+ apps for our worldwide esteemed clients.
Mobulous is the leading mobile app development company that can turn your vision into reality. Leave a message for any queries related to your mobile app development requirements.
Live Links:
Play Store Link:
Link My Parking Operator App: https://play.google.com/store/apps/details?id=com.link.linkmyparking
Link My Parking Customer App:
Play Store Link: https://play.google.com/store/apps/details?id=com.link.linkmyparkingcustomer
App Store Link: https://apps.apple.com/us/app/id1535148676
Access Link My Parking App's UI Case Study: Coming Soon
Get in Touch with our Sales Team for Similar or innovative App Development Enquiry: sales@mobulous.com