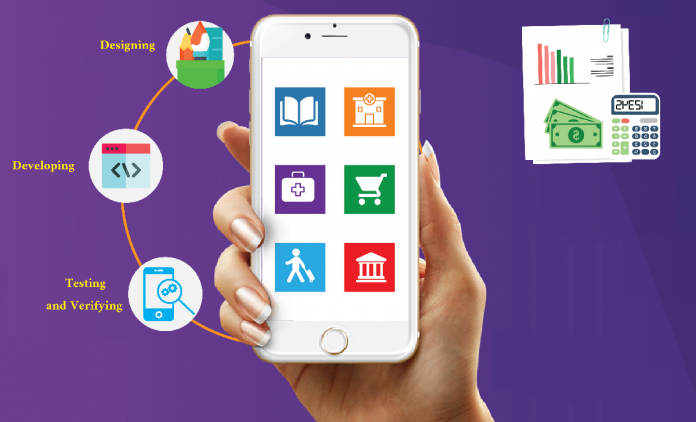 The cost involved in the development of software is always of great importance. But simultaneously, it's the most undecided point. Nine out of ten leads contacting Mobulous or any other firm fancy to know the definite cost for the development in the first contact.
Mobulous understand what they seek and expect. Hence, we always give a rough estimation, but in actuality, initial estimations are may differ from the final price. This is because development cost evaluation is a complex process requiring a thorough understanding of all project demands.
Pricing models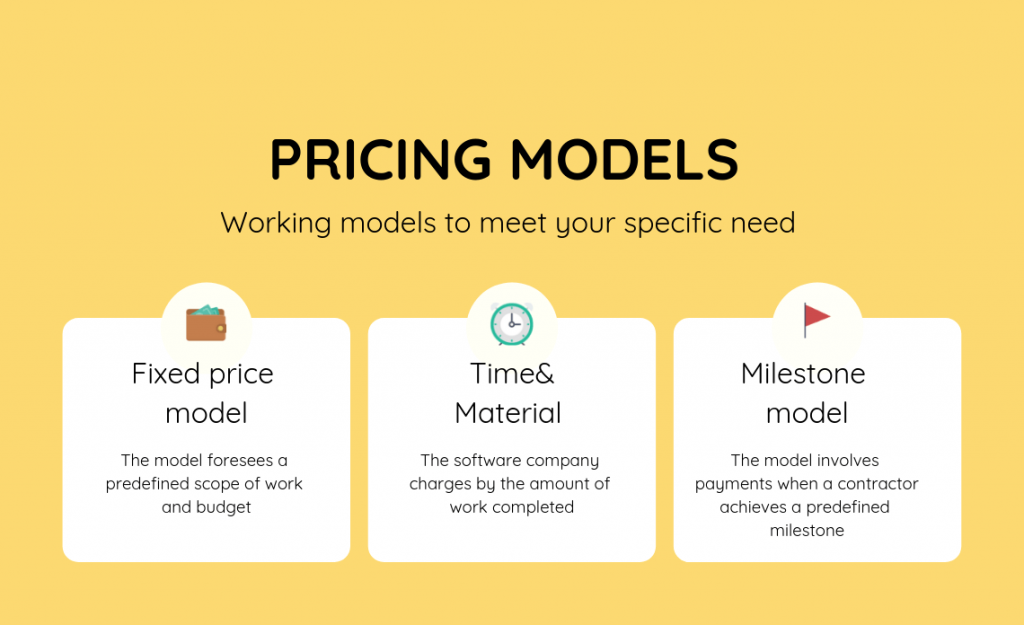 Partly software development price depends on the pricing model used. The pricing model is a representation that determines how a company charges money for the service. Usually, software companies adopt three pricing models:
• The fixed price model – the predefined scope of work and budget. This pricing model cannot be amended and ensures that a project is delivered within a specific time frame and budget.
• Time & material price model – Money is charged by the amount of work completed. Hence when a client chooses to enhance functionality, the budget automatically increases. This price model is approximate and changes as per the workload.
• The milestone model – Payments is set and made after a predefined milestone. The entire project is segregated into milestones and client makes payments on the amount of time spent on every piece of work.
Clients often opt for the fixed price model considering it as cheaper than other models. But it might be more costly than time & material because a company may include all possible risks up to 50% in estimation to protect oneself from unexpected costs.
However, a pricing model will profoundly rely on project type. For instance, a fixed price model is best for smaller projects like MVP with restricted features and clear demands. Time&material model suits for long-term projects that have shifting requirements. Finally, the milestone model can be beneficial for the contractor and client with a good connection.
Factors That Determine App Development Cost
As mentioned earlier in this article, there is no definite answer to "how much does it cost to develop a software app?" because the price can vary based on several cost factors, such as:
The Project type (on-demand, social, e-commerce, real estate, healthcare, etc.)
Type of developers you choose (freelancers, IT agency)
Location (prices differ in every country)
Rate Offered
Quantity and complexity of the features
Number of platforms (iOS, Android, web)
Design complexity (basic, custom, use of animations)
Freelancers vs. App Development Agency
The two main classes of vendors to get your app developers are freelancers and agencies. Freelancers come with the following advantages:
Budget app development
Regular communication but only with the developer
At the same time, the risks include:
Find the right freelancers for all needed services is quite a task
Lower quality of services
Confined accountability and less transparency
Team management on your side
Additional paperwork
Professional app development necessitates teamwork and people who have prior experience and knowledge on the same project. Considering this, choosing an app development company will empower you with the following benefits:
Trustworthy relations
Quality of deliverables
All required services available under one roof
Schedule and discipline
Project management
Accountability
It has its own set of disadvantages as well:
Higher rates
More authority
App development companies deliver a rich quality project that matches your expectations and beyond and provide a sense of security and trust that is worth the price.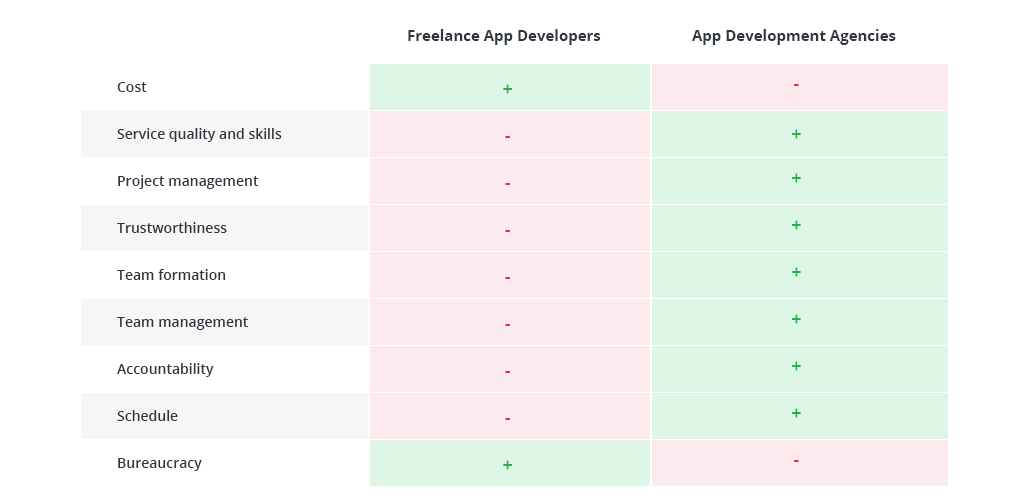 The overall experience of cooperation with freelancers and agencies can be summarized in the table below:
Do you want to develop a software application?
Get us to work. Get in touch with Mobulous to discuss your project idea or problem you would like to solve in detail. Our business analysts and software architect can provide you with guidance regarding how to create an application with high market potential.
Mobulous is considered as one of the reliable and trustable mobile application development company in India. We are a team of skilled and professional mobile application developers who are aces and are eagerly dedicated to their mobile application development. Our teams are proficient to deliver the quality software solution on time. Mobile application developed at Mobulous is very robust, interactive, scalable and innovative. We are a team of experts who are ready to convert your business idea in the form of a mobile application.
Also Read:
Anticipating the future hidden software development cost after launch
Services Provided by Mobulous to satisfy entrepreneurs, enterprises, & startups needs
Top essential principles to follow to select the Best App Development Company in 2020
Leverage the Potential of Hybrid mobile apps to Power your Business