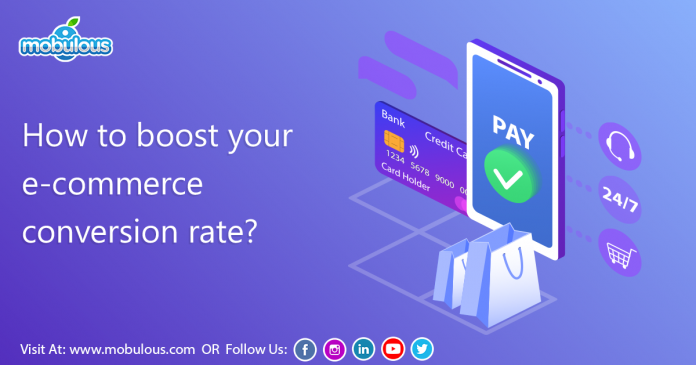 E-commerce conversion rate means the total number ratio of visitors that lands on your website and make a purchase in a set period. The conversion rate plays a crucial role, mainly in the eCommerce app store. According to Littledata, the average conversion rate is 1.4%.
Isn't it feels great to be the owner of a successful online store? Well, the answer is yes because most business owners want to be at the top of the market. In this competitive world, any eCommerce business needs to offer a pleasant shopping experience for their customers to get enough conversion rates. There are numerous things you can do your eCommerce website to improve your conversion rates.
In this article, I am going to share some fantastic tips that can help you to improve eCommerce conversion rates. These tips will work equally for brick and mortar shops as well as digital marketing.
Some Important Tips to Improve eCommerce Conversion Rates
List & sell trendy and fashionable products
The essential step to enhance the e-commerce conversion rate is to list the product that is so much in demand. As stylish and fashionable products can catch the attention of customers so rapidly and make them consider purchasing.
Make navigation simple and easy
People always prefer simple and easy designs to use effectively. So, make sure the navigation you offer is as easy as it can be. If your visitors are not able to find what they are looking for at a single glance or a click of a button then, there is a high chance they will go to a competitor's site almost immediately. If I am not wrong, then let me tell you it takes just 7 seconds for users to disappear.
When designing your eCommerce navigation, think in terms of how users look or want to look for your products.
Add social proof
A valuable tip to improve the eCommerce conversion rate is to include social proofs such as reviews, ratings, pictures, testimonials, and many more such things on your landing page. According to a study conducted by Nielsen, approximately more than 80% of users trust recommendations from friends, family members, and any other type of marketing or advertising content.
Testimonials are one of the most potent things that help you to improve your eCommerce conversion rates. Amazon is one such example that includes reviews of their previous customers on their list. You can also add average rating on your product, the rating of 4 stars and above can help you to boost your conversion rates so efficiently.
Offer free shipping
Offering free shipping to eCommerce sites is indeed one of the best ways to improve your conversion rates. It's so apparent that no users want to pay extra shipping charges with the products.
According to a report, it was found that adding free shipping threshold increased orders by a whopping 90%.
High-quality image
Another essential way to improve the e-commerce conversion rate is to use high-quality images. A detailed image or video helps users to visualize your product in a better way. Quality of product image attracts the attention of users and make them buy your product.
You can improve your image quality by using a high-quality camera and also increase the depth of the image to make it more attractive.
Make sure your product image must be relevant to the product and services you are offering.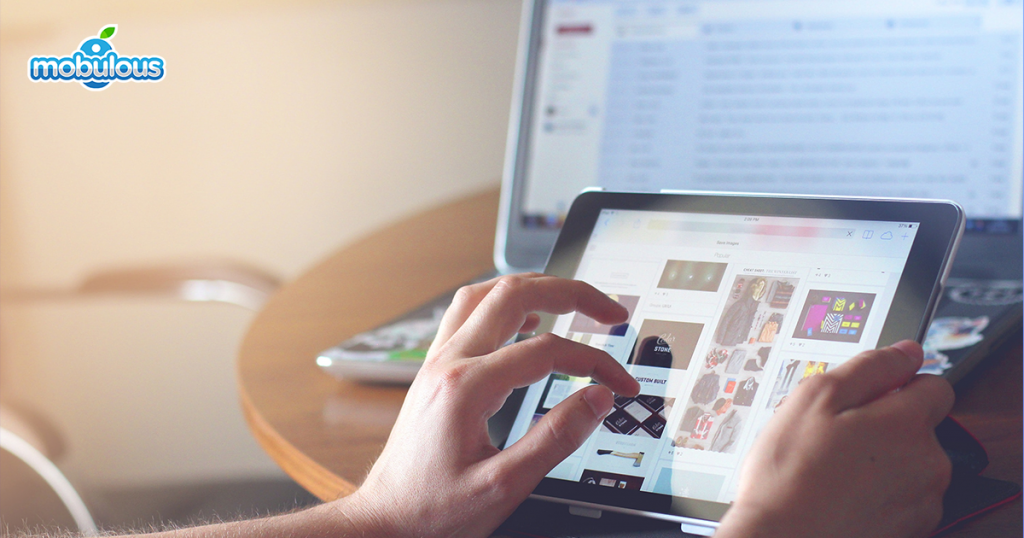 Add live chat support
The customer always prefers that eCommerce website that gives them an instant response when they get stuck somewhere. Integrating live chat & chatbot can help you to improve the conversion rates of your site as they ensure 24/7 support and instant query resolution of customers. You never know a simple help message from a chatbot or agents will help customers to make purchase decisions rapidly.
Build trust with your targeted audience
As you all know that face to face interaction is not possible in an online transaction so, you need to find some other way to build trust between you and your visitors. Make sure while designing and maintaining your website, pay proper attention to its speed and availability, ease of use, website layout, spelling errors, broken lines, and so on.
No wonder if your customers trust you, then they will buy your products.
Utilize social media to build a relationship
Social media sites such as Facebook, Twitter, Instagram, and so on are so much popular among users. If you integrate social media presence to your eCommerce website then, it can help you to improve the conversion rate. If you share your content and reveal new discounts and offers announcements via social media, then your customers can share your information within their own social circles too. This drives more new customers to your website. Also, with social media, customers can interact with you on a social level through comments, reviews, and posts that make your business relatable as well as responsive to their needs.
Have the guarantee, return and exchange policy
If you think buying a product from your e-commerce website is enough to improve the conversion rates, then, let me tell you you're mistaken. Trust after-sale is equally essential. You need to show your users you care about them even after the purchase.
If you integrate guarantee, return and exchange policy even after the sale in your e-commerce website then, it will give them more confidence in you as well as your product, and they will love to buy the product from your eCommerce website all over again and again.
Choose a professional e-commerce app development company
The most important criteria are choosing the right eCommerce development company based on CMS as it ensures greater adaptability, scalability, security, and speed. There are many software development firms to choose from. So, it becomes quite challenging to select the appropriate one.
Mobulous, as the best web and mobile app development company, provides affordable solutions with top-quality functions & features. We are skilled at providing custom e-commerce mobile app like Amazon, Myntra, etc. Our experienced and adept app developers are well-efficient in developing apps like Alibaba that can take your business to the new heights. If you have a bright and sound e-commerce app idea, then share your idea with us, and we will offer a well-suited solution relating to your requirements.
If you liked the content and found it helpful then, please do share it with your friends and family.
Mobulous Ranked Top #1 in the List of Most Promising App Development Company – 2019 by Appfutura Review
Services Provided by Mobulous to satisfy entrepreneurs, enterprises, & startups needs
Top 3 Questions to Ask when outsourcing app vendor
Leverage the Potential of Hybrid mobile apps to Power your Business