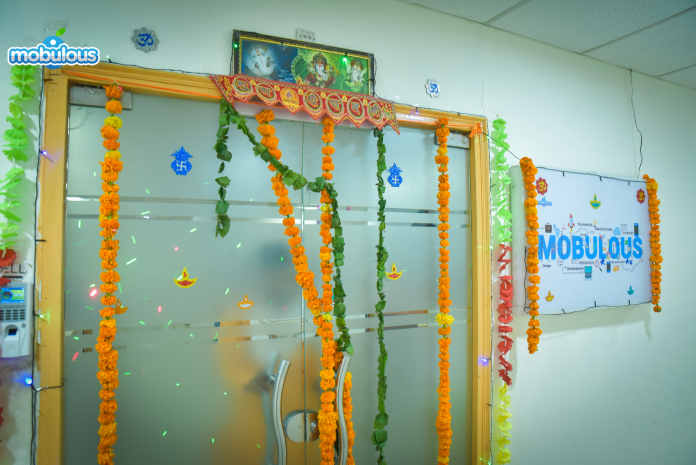 How Mobulous Celebrated Diwali with the team?
The most-awaited and celebrated festival, Diwali, is the festival of lights, celebrations, and sweets. We all celebrate Diwali to let go of the past hatred and welcome happiness by celebrating the Diwali festival. Dazzling lamps, candlelight, and everyone's mouth filled with delicious desserts, glowing faces of managements and workers, stupendous rangoli, this is how we would get a kick out of the chance to represent Diwali celebrations in India in 2019.
How we decorated our office on Diwali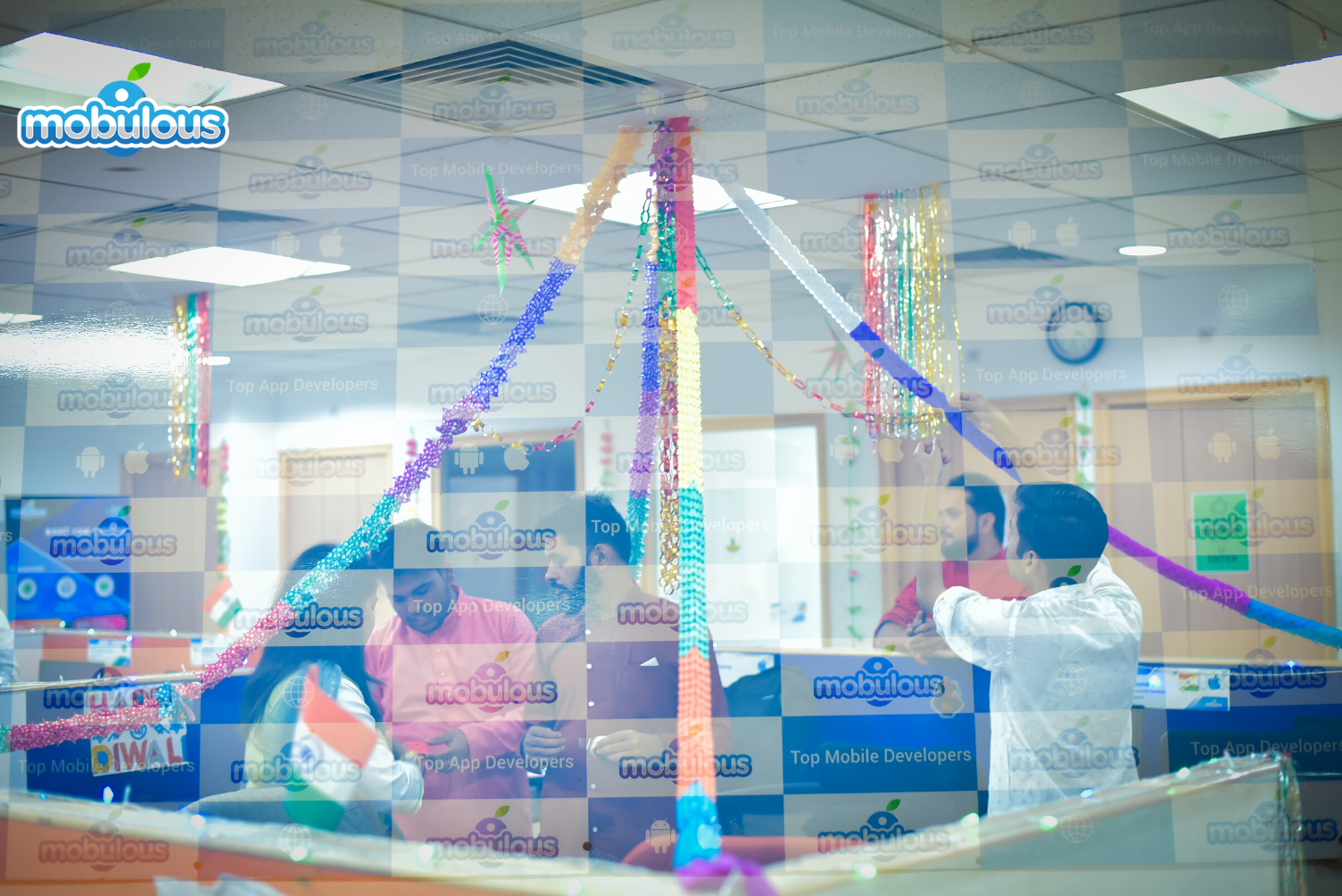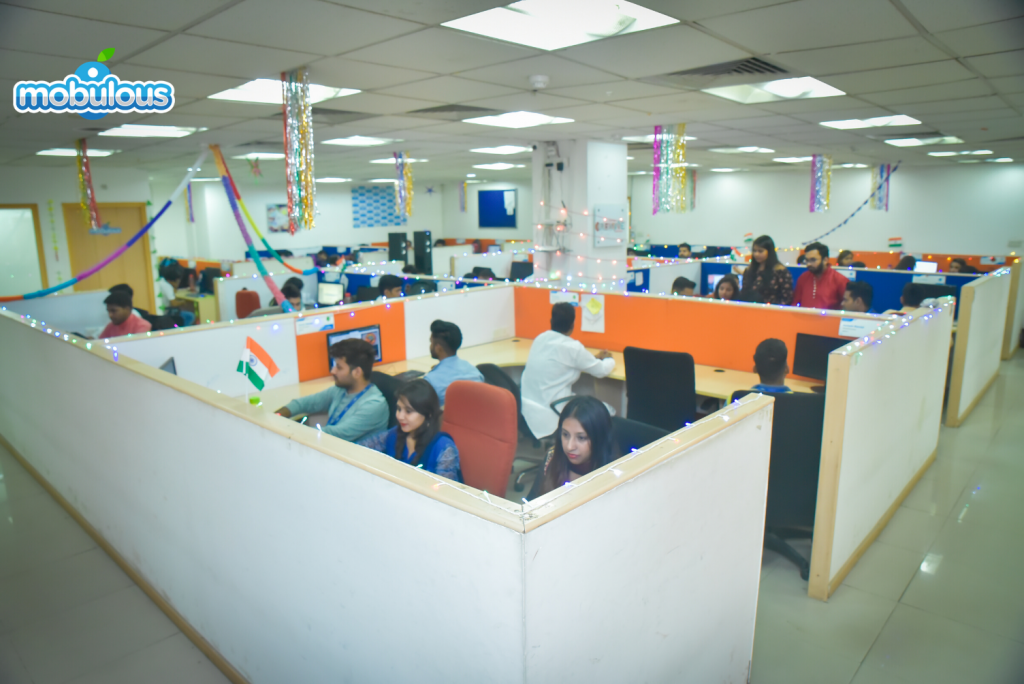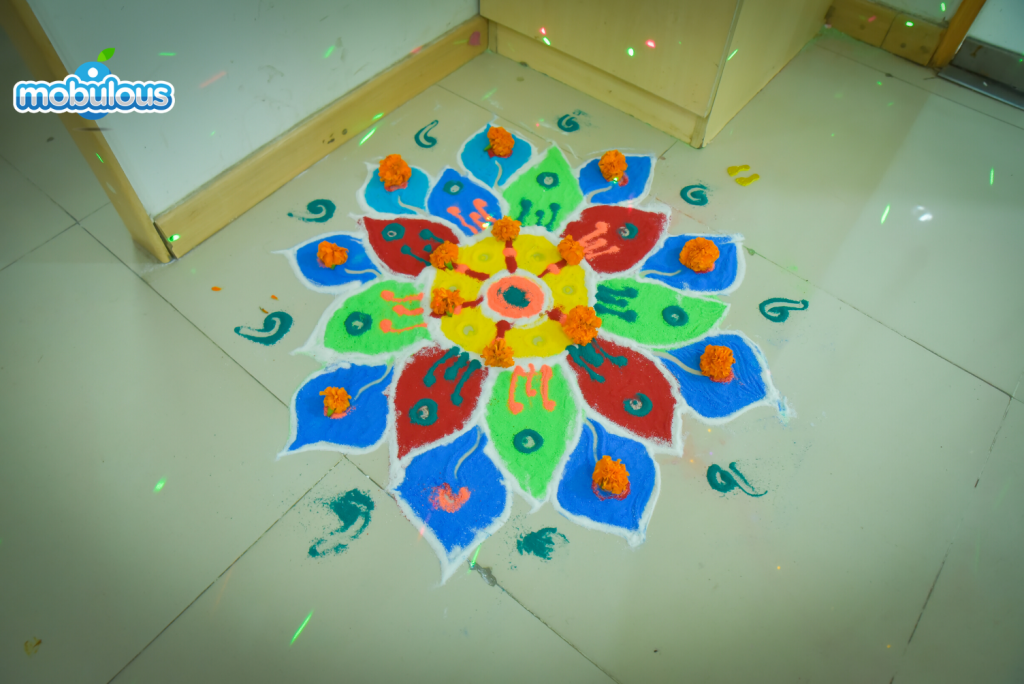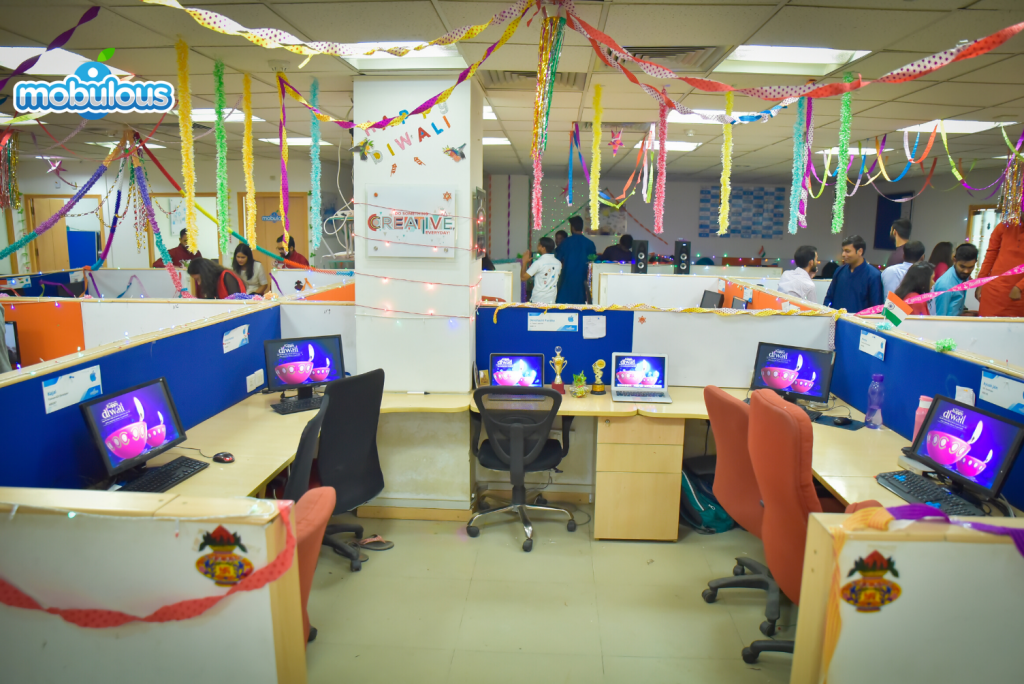 Like every year, Mobulous professional team geared up themselves to celebrate this day. On the occasion of Diwali, our company has celebrated this festival with lots of fun and fabulous things. All the people in the office have enjoyed a lot in this Diwali. Our whole Mobulous team gets themselves participated in every work, right from decorating the office by lighting up the candles everywhere and making mesmerizing and eye-catching rangolis with colorful balloons and sparkling strips that lit up the whole working environment. Decorations of balloons, jhoomars, & beautiful rangolis were the significant point of attraction for all of us. All the management and workers wore elegantly, colorful traditional attires. This is how we welcome Diwali this year.
Fun-filled Games and Activities
Not only we did the above things, but we also organized a big event with many fun-filled games and activities such as Tambola, Dance, and Runpoke, etc. All the members of the company participated in the games and activities and enjoyed a lot. There were wonder gifts, darling chocolates, and delicious mithai for all the company's employees.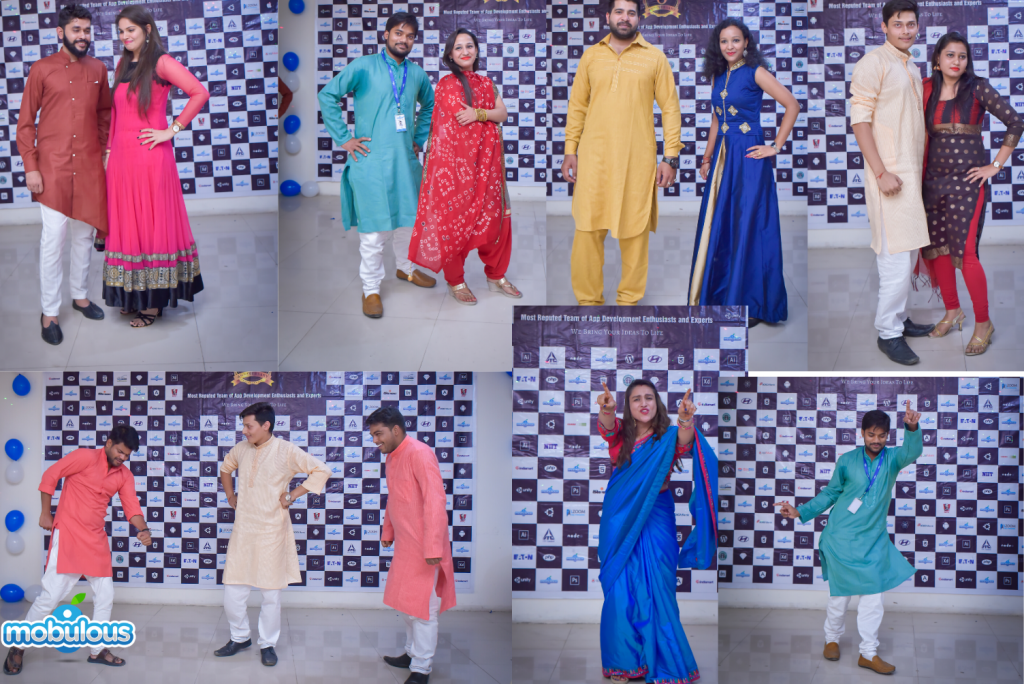 Distribution of Gifts
At Mobulous, we also distribute gifts to the members who won in the game of Tambola, run poke, etc.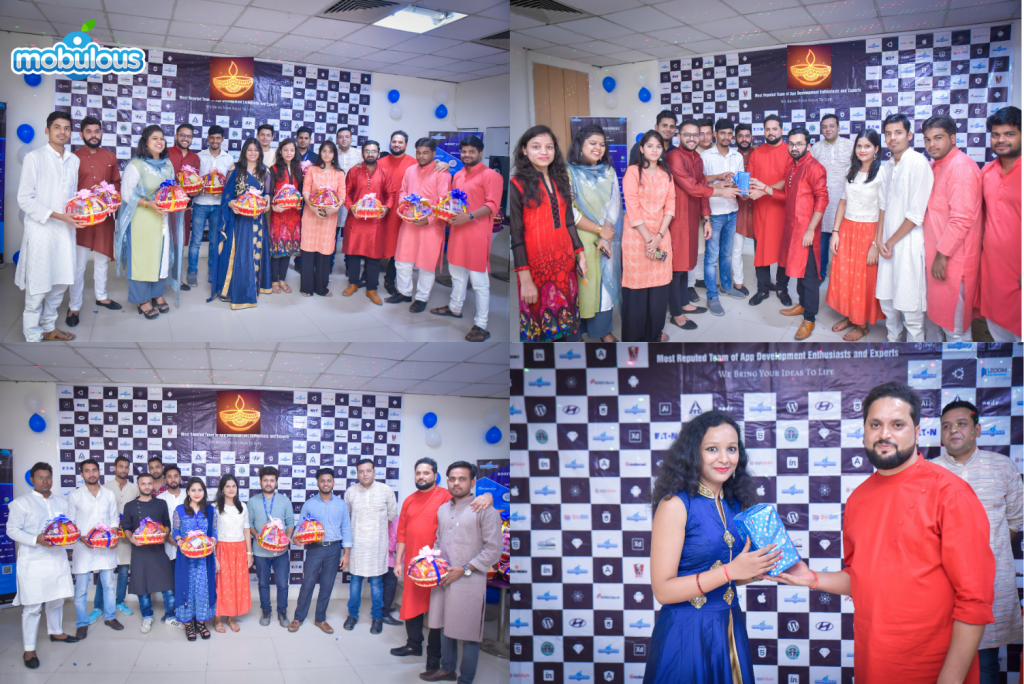 How we began our day on Diwali at Mobulous?
All member's mood was set and extremely happy for the festive day. They came office with lots of enthusiasm and happiness, spreading festivity energy among the entire group of Mobulous.
At Mobulous, the festive day began with a Lakshmi Poojan to create a festive environment and spring the day with pleasant vibes all around the office. All Mobulousians came dressed in perfect traditional ethnics to spread more colors to the festival. Everyone got blessings in the form of ' Prasad ' after the completion of the Pooja. On this festival day, the whole Mobulous workers received sweets and returned to their hometowns to spend and enjoy the lengthy Diwali holiday.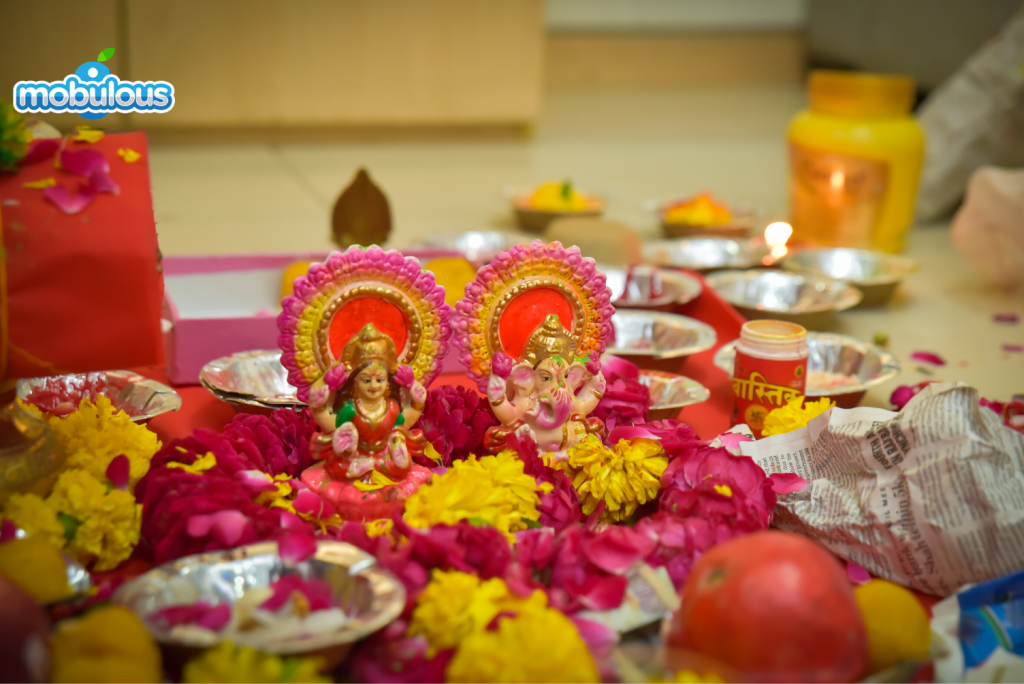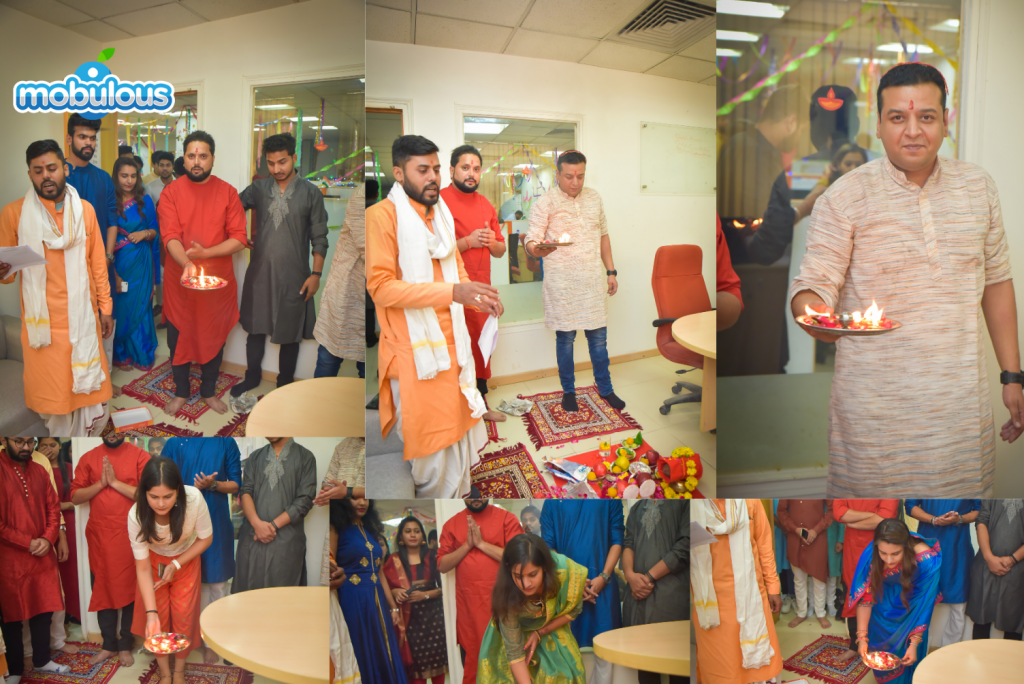 Conclusion
In this way, we celebrated Diwali, the festival of lights. We celebrate every festival with the same enthusiasm and fun every year. Wishing you all a very Happy Diwali from Mobulous, a top mobile app development company in India.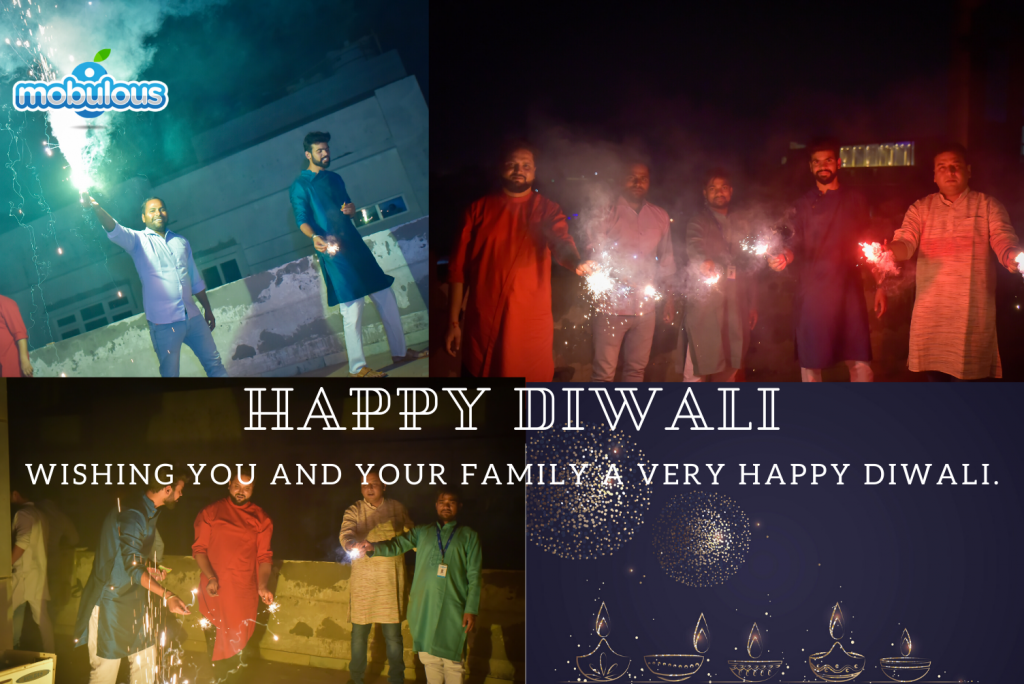 Here the pictures of some festive moments that capture the special moment & portrays how we celebrated Diwali 2019.