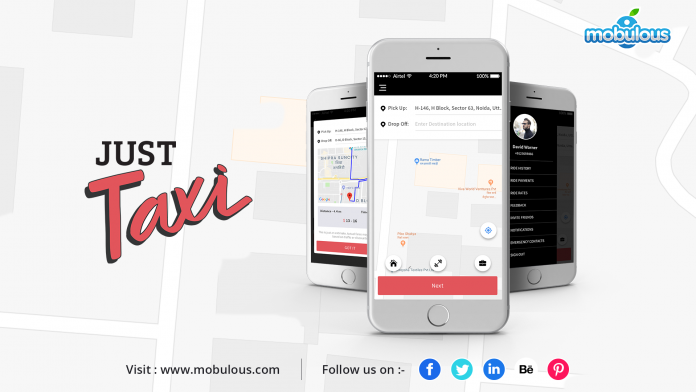 Here we came with another fantastic app that our dedicated developers developed for one of our clients. JustTaxi Driver app, an app for the drivers, is now live on Mobulous.
Do you want to know about the new taxi app? Are you tired of using your old taxi apps? If yes, then this article is for you. In this article, we will let you know about a new and exciting taxi app that is 'just taxi driver,' developed by Mobulous Company on October 11, 2019. The app is full of new amazing features and benefits. Our original taxi booking makes sure that your life will be more simple, convenient, and hassle-free.
Here, I am providing you every detail about our newly launched app 'just taxi driver.' I hope this article will help you to know about this app in a better way.
About JustTaxi Driver
JustTaxi Driver is a convenient and reliable ride-sharing app. the app is unique and new from all other conventional taxi apps functions these days. It connects people seeking transportation with minimal interaction. The app makes our life reliable in all possible ways. There is no need to walk to public transit and wait for the cab. You can book a cab with just a few simple steps on your smartphone screen. It is much cheaper and safer than another conventional regular taxi as it has a location tracking system, selected the hiring process, and also SOS emergency button features on it.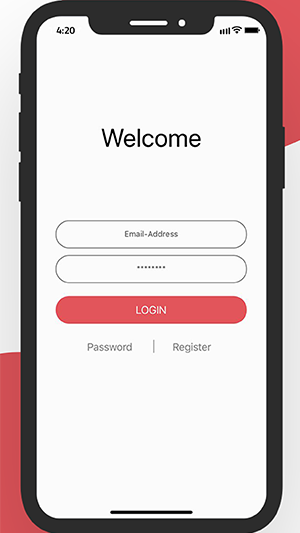 Features of JustTaxi driver
* User-friendly experience: The app provides a fantastic experience for both passengers as well as the driver. It has appeared as more than a bliss. The user-friendly UI will enable the passengers to book a wide with confidence as it is easy and convenient. They can find a cab just by some simple steps on their mobile screen itself.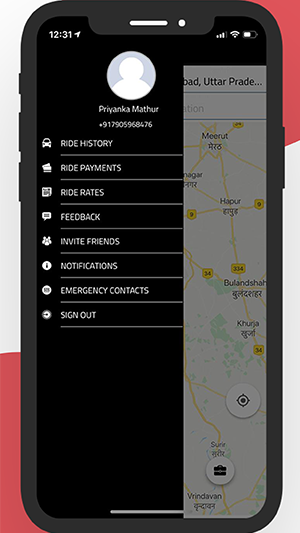 * Payment options: We understand the requirement of our users so well. Different users have a different way of payment methods so, we provide multiple payment options such as cash, card, wallet, and so on. This is convenient for all the users as they can use any payment method according to their choice.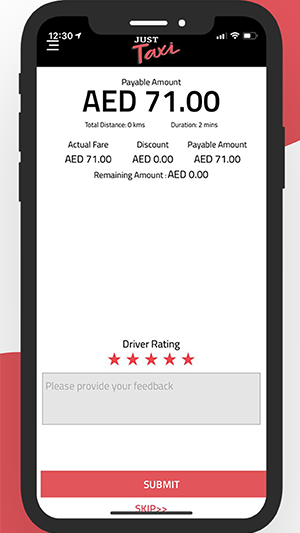 * SOS Button: For us, the safety of our passengers matters the most. We provide the SOS Button feature to our passengers so that they can get emergency contacts. The app is much safer, reliable, and convenient. Also, the app has essential functions such as location tracking system, selected the hiring process, and many more to make the ride comfortable for passengers.
* Cancel Button: We provide a 'cancel booking' option to our passengers so that they can cancel trips anytime in case of any changes. They don't need to pay any extra amount for the cancelation of the trip.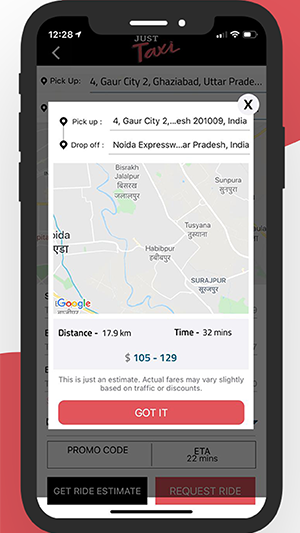 * Cost-effective: The most essential and crucial benefit of the app is that it is profitable in comparison to any other available ride app. the app is created in such a way that passengers can get approximate fares by providing their pick up and drop point. Also, we have an experienced driver that provides an excellent riding experience for our passengers.
How can you install this application?
Step 1. Go to your android and iPhone app store, search for "JustTaxi Driver" app.
Step 2. Click on the app to install, and the installing process starts immediately.
Step 3. Then, close the play store, and go to your phone home screen and open the app.
Step 4. Fill all the required details like your name, phone number, and email id.
Step 5. Then, there are also some legally required details that you need to upload, such as your vehicle image, insurance, etc.
Step 6. You are ready to go.
Conclusion
Our dedicated android and ios developers have made this app so beautifully with simple coding. If you also want to make an app like the JustTaxi Driver app, keep in touch with us. We are the top leading mobile app development company in India with an experience of more than six years. We cater to all the app development solutions and services.
Product Live Links
App Store:
JustTaxi Driver: https://apps.apple.com/us/app/justtaxi-driver/id1483175582?ls=1
JustTaxi User: https://apps.apple.com/us/app/justtaxi/id1483062343?ls=1
Google Play: https://play.google.com/store/apps/details?id=com.metropilojustTaxi.driver
Access Our All UI Case Study: Case Studies coming soon
Get in Touch with our Sales Team for Similar App Development Enquiry: sales@mobulous.com