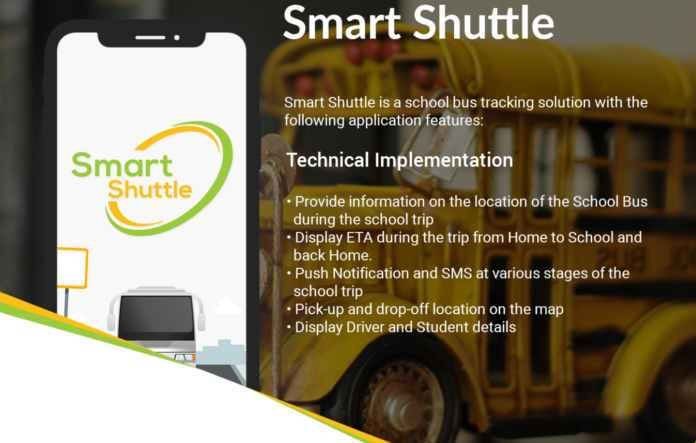 Transportation App Development Company
Our Developed Smart Shuttle Website and App is Live. App developed by Mobulous for a Kuwait Client. This app will be responsible for transporting children safely  from their home to school with LIVE location tracking.
Brief about the Website and the App ( Transportation App Development Company )
The Smart shuttle app is a school bus tracking solution, where parents can track the real time location of the School Bus during the school trip. This app will reduce the amount of time children have to wait for buses to arrive, minimises their exposure to inclement weather, and various other dangers they can be exposed to while waiting for a school bus to arrive.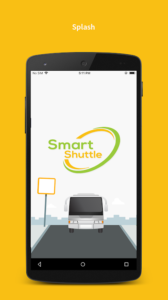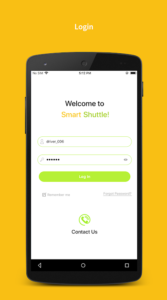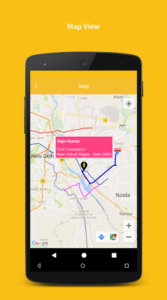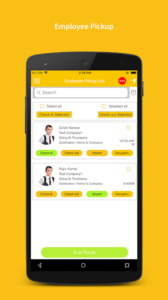 Key Feature List  for the Product (Transportation App Development Company)
Real Time Tracking:
GPS tracking keeps track of school buses in real time, notifying parents of the specific arrival times. GPS tracking devices will also notify fleet managers when bus drivers engage in unsafe behaviour, such as reckless driving and entering no-go zones. App will display ETA during the trip from Home to School and back Home
Parental Monitoring of School Buses Arrivals and Departures:
App will allow parents to keep a watchful eye on the arrival and departure of their child's school bus. By knowing the arrival and departure times of their child's school bus, parents can have increased peace of mind.
Onboarding and Offboarding of children:
Driver will update the check-in and check-out status of the children. In case if a child is absent, driver can mark that child as absent.
Track Bus Driver Driving Behaviour:
Parents will be able to keep tabs on the behaviour of the drivers with GPS fleet tracking. These devices keep track of driving patterns and behaviour, like hard braking, unnecessary idling and speeding.
Push Notification and SMS at various stages of the school trip:
Parents will receive push notifications and SMS at various stages of school trip, so in case of any mishap actions could be taken instantly.
Mobile App Development Company India| Mobulous
Know more about Mobile Apps Development Company
Product Links (Transportation App Development Company) 
Smart Shuttle-Driver : https://play.google.com/store/apps/details?id=com.smartshuttle_driver
Smart Shuttle-Parent : https://play.google.com/store/apps/details?id=com.smartshuttle_parent
Smart Shuttle-Driver App Link : https://itunes.apple.com/us/app/smartshuttle-driver/id1390553880?ls=1&mt=8
Smart Shuttle-Parent  app LInk : https://itunes.apple.com/us/app/smart-shuttle-parent/id1390563488?ls=1&mt=8
Know more about Top Mobile App Development Company Mobulous
Get in Touch with our Sales Team for App Development Enquiry  : sales@mobulous.com