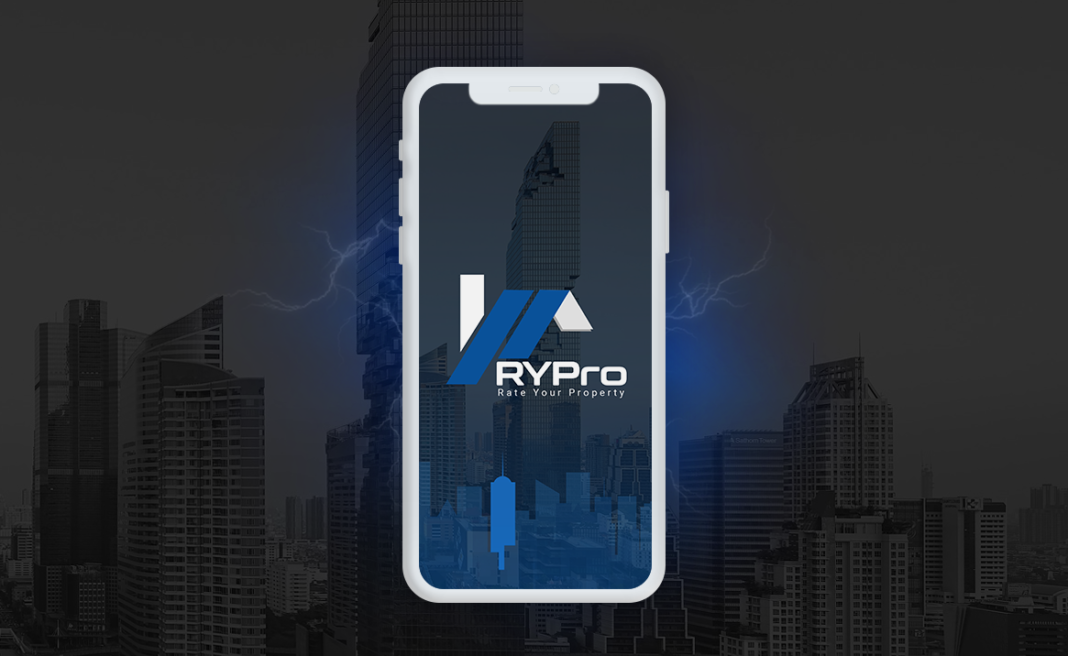 Mobile App Development Company India
Mobile App Development Company India. Our Developed Property Website and App is Live. App developed by Mobulous for an Indian Client. Rypro is a Mobile and Web platform Product that focus on improving the understanding of Rating of Properties across India.
Brief about the Website and the App ( Mobile App Development Company India)
RYPro (Rate Your Property) is a Property Rating App that deals in evaluating and rating the Residential, Commercial and Office Properties on the basis of various parameters.
The App is developed to facilitate the user who is willing to sell the property or put it on rent and also to the user who wants the property on rent or for purchase.
A user looking for the best property available in the market on rent or for purchase can find their ratings in RYPro. Once he shortlists the property (or properties), he can compare them on the basis of various chosen parameters and pick the best option available after repeated filtering. Here the final Rating and Value factor of a property cumulatively help the user to make a quick decision on the property best suited to him.
This app quickens the decision-making process and helps the user close the deal with complete satisfaction.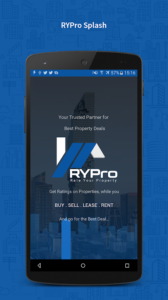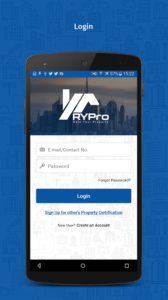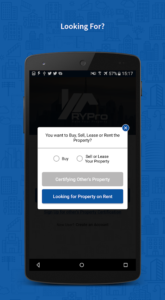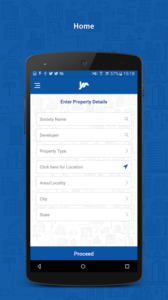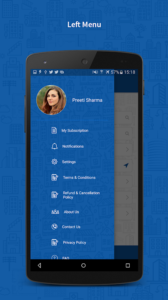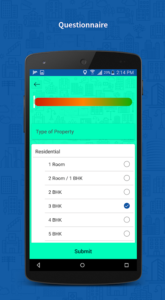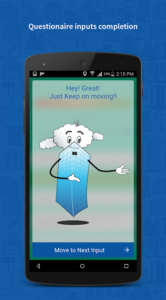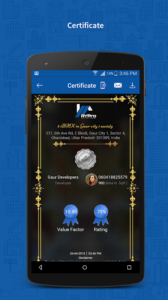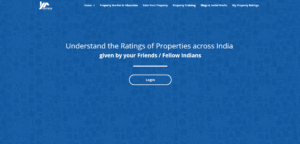 Video Introduction:
Key Feature List  for the Product (Mobile App Development Company India)
Property Education and Training :
Brief
Property Education and Training is a unique initiative that covers all aspects of property buying, renting or selling, and helps you overcome practical issues that are part and parcel of a typical day spent in dealing in property matters.
Property Training in Property module is aimed at improving your property dealing skills by giving you practical insight
of the important as well as common matters and grooms you to become an expert.
My Property Rating :
Brief
What are Property Ratings?
Property Rating is a final outcome of ratings given on various aspects of property.
These ratings are generated on the basis of an individual's preferences and scoring is done on the basis of number of desirable features achieved in the property.
Rate your property :
Brief
Hot Properties
Which are the Best and Hot properties across India?
Rental Properties
Which Properties are in demand for Renting Purposes?
Properties on Sale
Which is the Right Property to purchase?
Properties to Live in
What is the Right Property for me?
Product Links (Mobile App Development Company India)
In total, this app provides an opportunity to help the end user identify the best rated properties across India. The quality of property is determined by the ratings given to it by him as well as various people across India.
The user login to associated site (rypro.co.in) offers the facility to see many more properties and helps identify the best properties
suiting to one's needs and then finally go for one's own ratings on the shortlisted ones in order to finalize the best property for self.
Mobile App Development Company India| Mobulous
Product Links :
Website:  http://rypro.co.in
Google Play: https://play.google.com/store/apps/details?id=com.rypro
Know more about Top Mobile App Development Company Mobulous
Get in Touch with our Sales Team for App Development Enquiry: sales@mobulous.com
Our Last Launched App: Weather App: Read here: https://mobulous.com/blog/weather-app-is-live-mobile-app-development-company-usa/