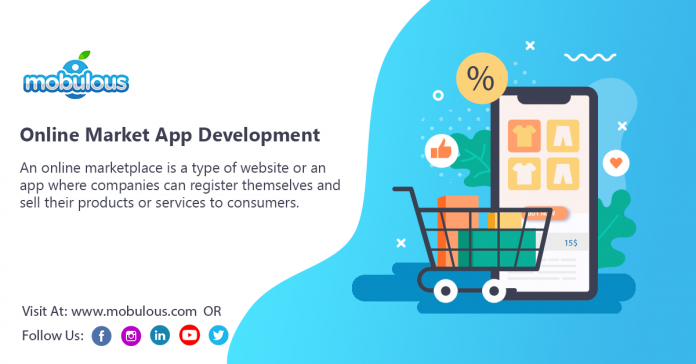 An online marketplace is a type of website or an app where companies can register themselves and sell their products or services to consumers. It is also termed as e-commerce, the electronic marketplace where all the transaction was done over the internet. Some famous examples of the online market are Amazon, eBay, Airbnb, and so on.
Over the last couple of years, the number of online marketplaces has increased so vastly, and the internet has given way to it. And, this number is expected to grow more and more in the coming years. Why? The reason is clear; it offers a convenient way to connect vendors and businesses to their potential audiences and provide consumers a large variety of services and product to choose from. It also provides a platform for both large and small companies to boost their revenue and increase online presence.
Importance and Effects of the online market app development- why the number is rising so rapidly? So, here let's see the reason behind it
* It avails you an additional channel to market and sells your products.
* You can sell your product/service in any part of the country just with the registration of the company.
* It increases your cross-selling and makes extra profit.
* It provides more significant exposure opportunity to the merchants.
* It gives the platform to users to sell goods/services more conveniently at a lower price.
To start an online market place, you need to keep in mind these essential factors. Let's have a look: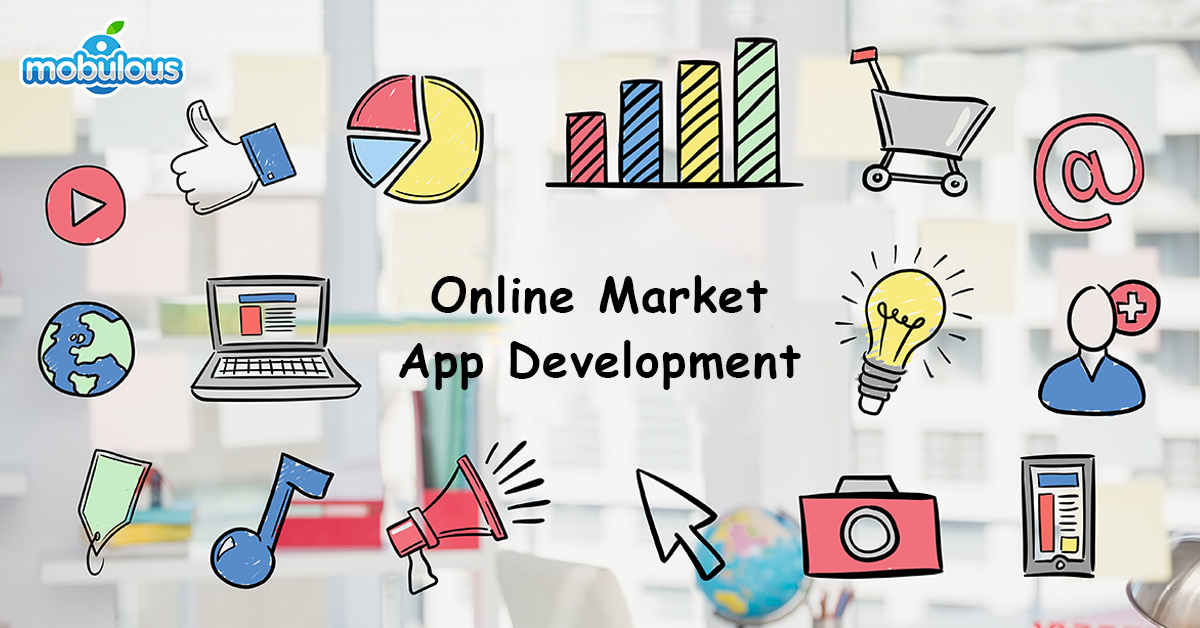 1. Excellent photography of your products:
Good presentation of the product is the most important thing to do. Images are the first thing that can attract the attention of customers and make an impression of your products in their mind. If they like what they see, then they make a purchase. According to the survey, 50% of online shoppers believe that the picture of the product is more crucial than any other thing.
So, you must give extra focus on the picture of your product/ service.
2. Unique product description:
A product description is another critical factor that is essential and can increase your sell quickly. Just keep in mind that the summary must be unique and straightforward as it can help the customer to understand your product nicely. With product description, you can let your customers know why your product is better than any other company's products.
3. Offers and Discounts:
Discounts and various offers such as cashback grabs the attention of the audience and helps to increase your sell rapidly. According to Ravitej Yadalam, CEO and founder of Pennyful, in, coupon and discounts are the best way to attract the broader market and build competitive advantage. An offer can encourage the customer to buy more of your product/services.
4. Choose the right marketplace for your products/services:
For a new startup; it's necessary to choose the right place for your products/services. For the right market, you need to do a lot of research and gather essential information for your products.
5. Use of the pricing tool:
Don't you want the best deal with the best price? Obviously yes, just like you, everyone wants the best deal. You must provide pricing tool feature so that customer can compare their price with the latest price and get the best deal. This feature can create a significant impact on sales.
Conclusion
Do you want to know more about online market app development? If you want to know more about the industry you are in, then keep in touch with us. Our industry experts will let you know the scope of the marketplace app in your industry. We have developed 400 above marketplace application on Android, iOS, Web, and Cross-platform domains for different sectors.
With in-depth knowledge and experience of more than five years, we provide a cutting-edge solution to our customer to deliver a product beyond expectations, which meets their overall business requirement. We are the top leading mobile app development company that makes your marketplace application platform unbelievable and unique from others.
Read Also:
Make the trade easy with the help of E-commerce app development
Selah: an App to Take Your Event Management Business to the Heights
Mobile App Development: Helping You to Make Your Business Easy – Mobulous
Access Our UI E-Commerce Case Studies: 
Get in Touch with our Sales Team: sales@mobulous.com