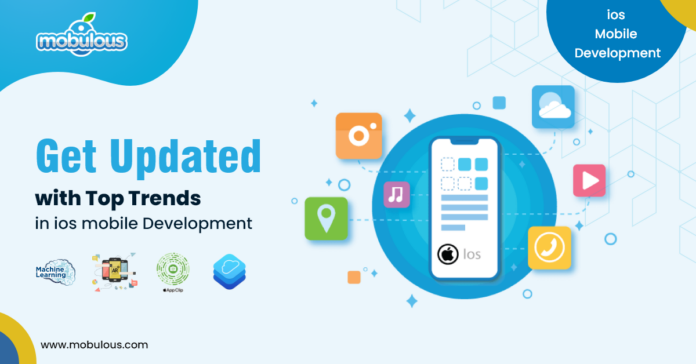 The mobile app sector has been booming for years, with companies like Apple and Google raking in billions of dollars each year. As a result, understanding iOS application development may considerably boost your chances of increasing money for both your company and your clientele.
What is iOS?
iOS is Apple's smartphone operating system, which runs on iPhone, iPad, and iPod Touch devices. Apple provides tools and services for building iOS apps and accessories for these machines.
iOS is the platform of the future
Consider this: in 2008, when the initial version of the Apple App Store was released, there were only 500 applications available. After a decade, Apple CEO Tim Cook said that there were 20 million registered iOS developers who generated over $100 billion in revenue while serving 500 million monthly App Store visits. These values are increasing and will certainly be higher in 2025.
With the total number of iOS applications already exceeding 2 million, it's more important than ever for companies to have their own iOS application to reach consumers and enhance their market presence. To scale their business companies often look for professionals that are experts and stay on top of iOS app development trends. As the latest and the updated version increases the chances of growth, exposure, and revenue. 
Therefore, along with the knowledge of the foundations of the iOS application development process, iOS developers must remain updated with the latest trend. 
Top Trends in iOS mobile development
Machine Learning
In iOS mobile development, machine learning and artificial intelligence are not new concepts. Face and speech recognition, search recommendations, Siri, text and picture categorization, and other related features are all essential for a successful iOS app. All of these capabilities are now required for bespoke iOS mobile app development, and will significantly increase the quality of your final product.
Virtual and augmented reality
One of the most effectively adopted recent iOS programming trends is augmented reality. It has become a real AR-mania on iOS platforms of nearly any sector of human activity in recent years. In the world of entertainment, it is immensely popular; consider Pokemon Go or animated masks and stickers on Instagram or Snapchat.
App Clips
App Clips is one of the most popular iOS app trends today. This technology allows consumers to test a portion of a program before purchasing the complete version. They are often simple and serve a single purpose: paying a bill, booking a hotel room, renting a bike, and other similar tasks. Users may quickly install these working miniversions of programs after scanning a QR code, following a link, or arriving at a certain place since they are lightweight (less than 10 MB).
CloudKit
Cloud-based iOS can store, organize, and manage massive volumes of data without compromising the user experience. CloudKit is a data-saving and-transfer technology that expands the possibilities for designing an iOS app. There are fewer limits now in completing difficult tasks and matching the app's customers' expectations.