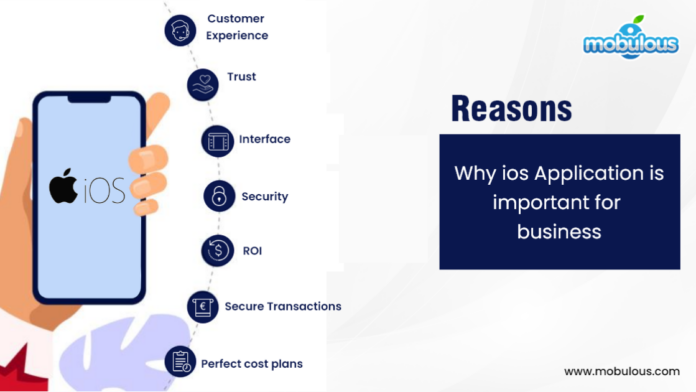 For mobile devices to function properly it is important to have a good operating system. Apple's iOS and Google's Android are the two most popular smartphone operating systems that are widely used on any mobile device. Both are popular and widely used but work on different programs and require applications that are specific.  
Apps for the Apple App Store differ from apps for the Google Play Store in several ways:
Developers need to employ distinct programming languages

Different budgets and maintenance chores are required

Different customization is done

Need to develop cross-platform apps
When developing mobile apps, you must first decide if you want to make them for iPhones or Android devices. Although android has greater customization options than iOS, it is not always more popular in all countries. The Apple App Store has a potentially larger market and higher profit margin. It holds a high position as it is easy to program, for both novice and expert programmers. iOS apps take less time to develop and are less expensive to design and maintain.
Apple's native programming language, Swift, is used by iOS developers. It is more convenient and involves less code labor when developing native mobile apps. Less code equals lower development expenses in terms of both time and money for iOS devices like the iPhone and iPad. 
Importance of Mobile Application
With digitalization and enhanced services, mobile applications have mostly overtaken laptops and desktop PCs. As a result, 87 percent of individuals prefer to use mobile applications on hand rather than visit websites through their PCs. 
As consumer market nowadays is insatiable for mobile apps of all kinds. Consumers are always searching for ways to get rapid satisfaction of their desires, whether it's in business, entertainment, navigation, dining, fashion, travel, or any other sector or industry. Companies have recognized the importance of mobile applications in propelling their business to new heights both in terms of revenue and customer reach. Therefore, companies have started preferring mobile applications over websites for their business and market expansion. 
How to create a Mobile Application for your Business
You may create your mobile app using a variety of tools or engage a third-party business to do it for you. 
Create by your own – Xcode is Apple's integrated development environment (IDE) for both Mac and iOS programs. It's completely free, and you can get it on Apple's website. It's intended to be a lot easier to work with and utilize, so it's an excellent place to start if you're new to iOS programming.
Engage a third party- An exclusive iOS application development service from experts can help you acquire the most efficient and flexible app that your customers can use without any hassle. All you need to do is look for the experts that can provide you with a highly functional app at a very reasonable rate. 
Mobile applications have proved to be an excellent way to generate revenue in the scenario, if you do not wish to lose track and become handy to your customers, get your business app now.
Hire Mobile App Development Company: 📧 Sales@mobulous.com 📱 +91 9650100411