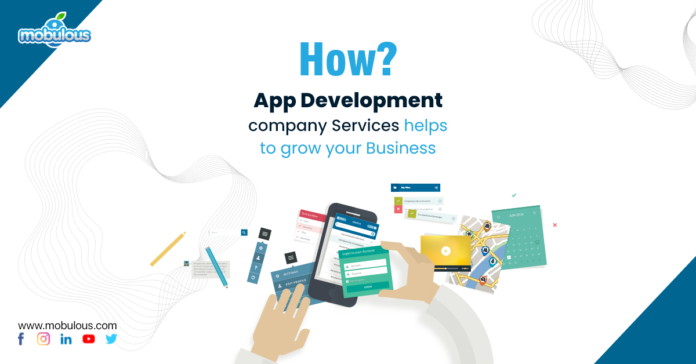 What is Application Development?
Application development is the process of building mobile application by gathering, analysing, designing, prototyping, coding, testing, and collecting business requirements. In this process, developers make sure that the quality and correctness of the software built, and produces high-quality software that meets customer expectation.
Benefits of application development for business
An effective mobile application development environment, allow businesses to be adaptive through robust architectures, process transformation and innovation. It offers a robust ROI; improve brand image and justifying IT investments. The android application development company helps you to get agility for an increasingly digital world. Apart from that, it also serves various benefits to your business, such as-
Strengthen customer engagement

Increase accessibility

Provide value for customers

Transforming the retail experience

Build brand awareness and recognition

Stand out from the competition

Cultivate customer loyalty

Unique services and payment
Whether you want to build android or iOS application, it adds the X-factor to your business and helps to expand your customer base, and increased return on investment. It can also build & cultivate customer loyalty, enhance accessibility, make your brand more human and helps to build a database of prospects for clients. So, if you're looking for the best company, you can rely on Mobulous. They are well-known for creating extraordinary mobile application for android, iOS and window. Since 2013, they have been recognised as top mobile app developers on various review platforms including Appfutura, Good Firms, Extract, People per hour, Business of Apps, Clutch, Top Mobile App Developers and more. The company specialize in offering a wide range of services, such as-
The company well-equipped with highly-skilled and talented professionals' team, who have been helping clients belong to various industries, such as- E-commerce, maps and navigation, eduTech, social networking, healthcare, on demand services, food and restaurant, travel and hotel. 
Why you should choose Mobulous
100% value for the money

Penalty enforcement in case of Delivery Delay

SEO and Digital Marketing Services

Professional coding and version controls

Flexible payment plans

In-dept analysis of revenue business Models

Real-time project tracking tools

Custom Tailored support | AMC Plans

Quality Assurance and Unit Test Cases

Mind Maps and video Demos

6 months free Post Launch Support 

Non-Disclosure Agreement
The company has been building around 400+ applications for start-ups to medium and big brands. They extend in iOS App Development, Android App Development, Website Development, Website design, Giving Dedicated Developer, Native Development, React Native Development, Hybrid Development, PHP based development, Node Js Development and more. So, if you're looking for consultation service or want to build android application, feel free to contact them today. They will be happy to help you and cater all sorts to your needs. They are always who strive in order to achieve the business goal of their clients in the best possible time.