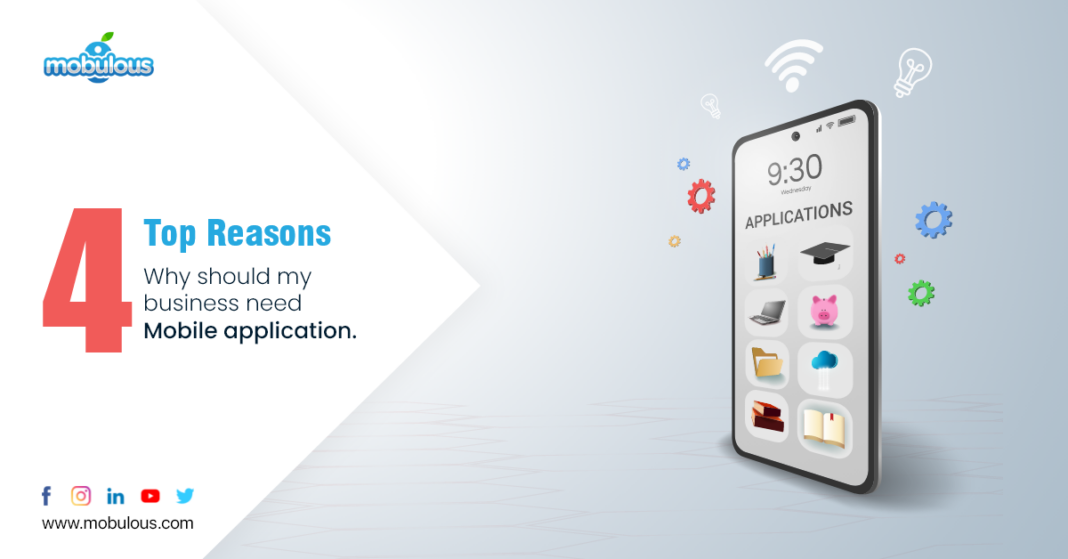 If you're wondering why business need mobile application to grow in the digital world, you're at the right place. Having a mobile app can strengthen your business and help you to represent your business globally. Not only this, it can also build an impactful brand image digitally and enable you to establish a healthy relationships with your customers no matter where they are in the world. Overall, it is one of the most effective yet powerful techniques to offer the best user experience and stand out from your competitors. There are various reasons why a business must have user-friendly business application. 
Direct Communication and Engagement with Clients and Customers
One of the major reasons is it can improve direct communication with clients and customers. You can reach your services & products to your potential customers globally. Not only this, you can also get feedback from your customers, which help to improve the quality of your service & products. Apart from that, you can also collect the wealth of information at just a touch of a button. Mobile application development service has opened the door to clear and direct communication between customers and businesses. The information you gathered from your customers is invaluable for any business, with shopping behaviour and buyer personas being readily available to help enhance marketing strategies. 
Increase Brand Awareness
The top rated mobile app developers can help you to build extraordinary mobile application as per your business needs. It gives you a chance to remain true to branding while being able to explore how it can be presented on a completely different digital platform. It also helps you to represent your brands in a effectively and in a unique way to get more exposure and therefore, awareness.
Create a Useful Marketing Channel
Mobile application can be customized as per your requirement. It allows notifications and information to be sent to customers in an instant. If this information is useful and relevant to your potential customers, like if it includes discount, latest deal, offers, new arrivals and others. It can help you make loyal customers who value using the App.
Get Ahead of Your Competition
One of the important benefits of having mobile Apps is that it can help you to stand out from the competition. Apps are very relevant in modern technology today, and using them for business is quickly becoming a trend. Through which, you can build trust to your customer by sharing your message about the latest product arrival, instant customer response, and deal to your customers. Still, it hasn't quite taken off across the entire board yet, allowing you to get the edge over any competition. So, if you're looking for the best mobile application development company, nothing is better than Mobulous. The company is specialize in offerings a wide range of digital marketing services, such as- 
Website Development

Mobile App Development

iOS App Development

Android App Development

AI | ML Development

Hire Dedicated Developers

Cloud Migration | Hosting

Business Consulting