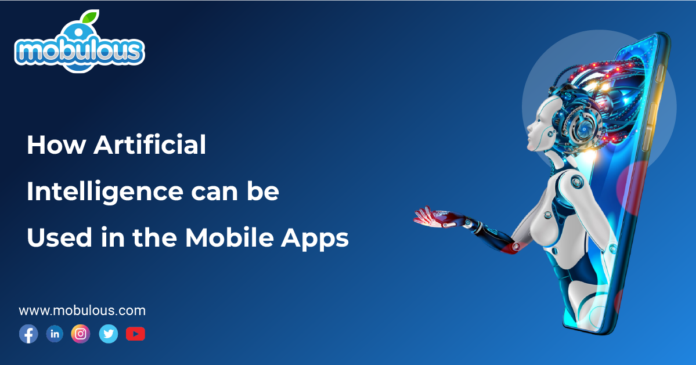 Artificial Intelligence in the last few years has taken the field of technology by storm. It is widely being used in a wide range of industries which includes self-driving cars, virtual assistants etc.
Further, it is most commonly seen that AI is used in the automation of the customer support. But, there are a number of other ways in which AI can be used such that the performance of the apps as well as customer engagement is boosted.
So, if you want to use artificial intelligence into the mobile apps, then there are a lot of aspects that you need to know. Most important of them is to hire a good mobile app development company.
Thus, we would be discussing about how AI can be used in mobile applications. Let us have a look:-
Artificial Intelligence – How Does it Work?
In Artificial Intelligence, a machine matches the intelligence of a human.
Further, in this, algorithms are developed with decision-making and reasoning abilities.
All of these is done with the help of deep learning, machine learning, and natural language processing technologies.
Another great benefit of AI is that large data can be processed and insightful information regarding the same can be gained.
So, there are a number of companies that make use of these insights such that productivity, capabilities, and growth can be enhanced.
Consequently, Artificial intelligence can also help to boost mobile app engagement, retention as well as the rate of conversion.
Thus, here are some of the ways by which AI can improve mobile app:-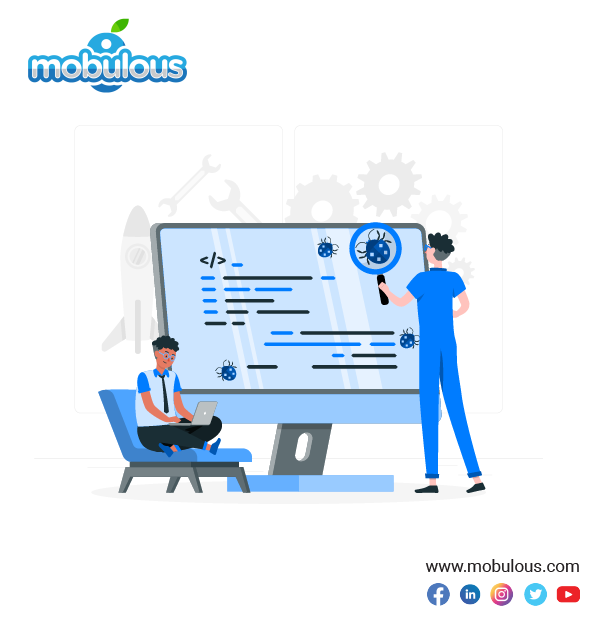 Testing is very important for any mobile app developers to make sure that the app is working in the right manner. Earlier, the process was done manually by android app Development Company.
But, in the current time, a number of tools are available using which the complete process can be automated. Thus, it can easily match with the varied requirements that users can have.
Likewise, it can also be used to test out different kinds of platforms and configurations.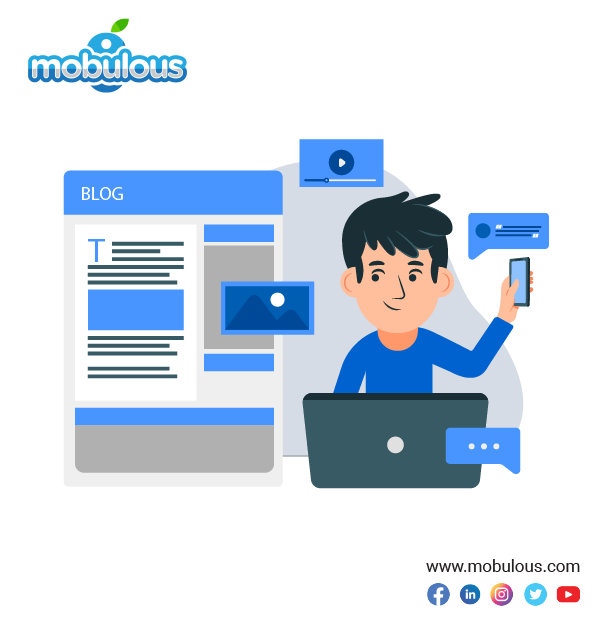 Content generations are widely used by apps that are driven by AI. Thus, original content is generated based on the input of the users such that best in class user experience is created.
So, AI assists in making the process of generation of content a lot efficient.
Hence, AI can be used to come up with reviews, articles, blog posts as well as content of different kinds based on certain topic.
Thus, high volume of content can easily and quickly be used such that high quality of content is being created.
Consequently, you can connect with ios app Development Company such that they can develop AI driven app that can help in the generation of the content.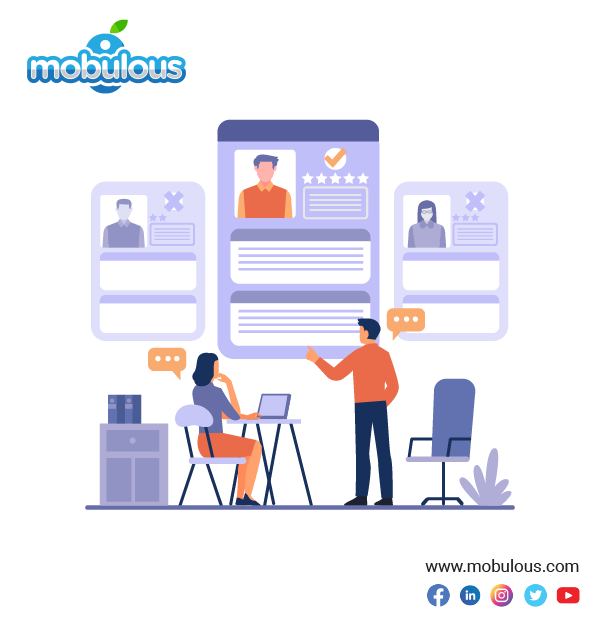 Personalization is one of the great ways through which users can be attracted and kept engaged.
So, with personalization that is powered with AI, content can be adapted based on the preference of each significant user. Thus, they would be using your app for longer time and a lot of possibility of them returning back.
Likewise, with personalized recommendations, users can find the items in a lot faster way.
Analysis of User Behavior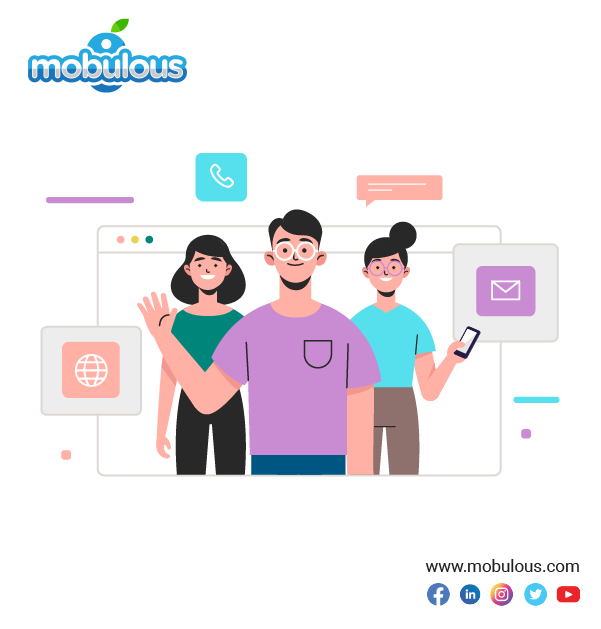 With AI, behavior of the user can be easily analyzed. Further, the suggestion can be made based on the data that is generated. Thus, certain information is shown to particular set of users.
Besides this, different content is being presented based on the location and time of the visitor.
Another great thing about AI is that patterns can be spotted in the data of the customer. Hence, the problem can be spotted before itself before it tends to occur. Thus, problems can be dealt a lot efficiently and quickly.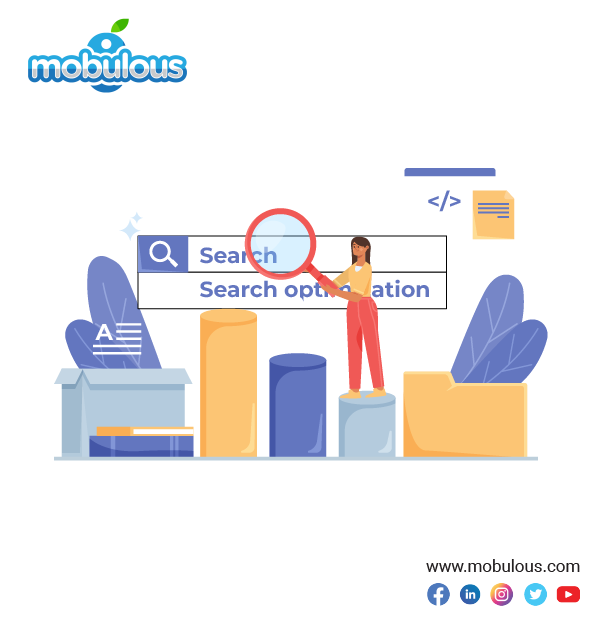 The search terms which are suggested contextually are one of the best ways through which users can reduce the searches that they make.
The suggestion usually comes up based on the query of the user and includes a number of information such as location and time.
In general, it is seen that search engines which are powered by AI are equipped with a lot of data.
Hence, the data can be used to generate search suggestions. Hence, users won't have to type the search suggestions and in the process a lot of time is saved.
Lastly, users can select any of them based on the kind of information that they want.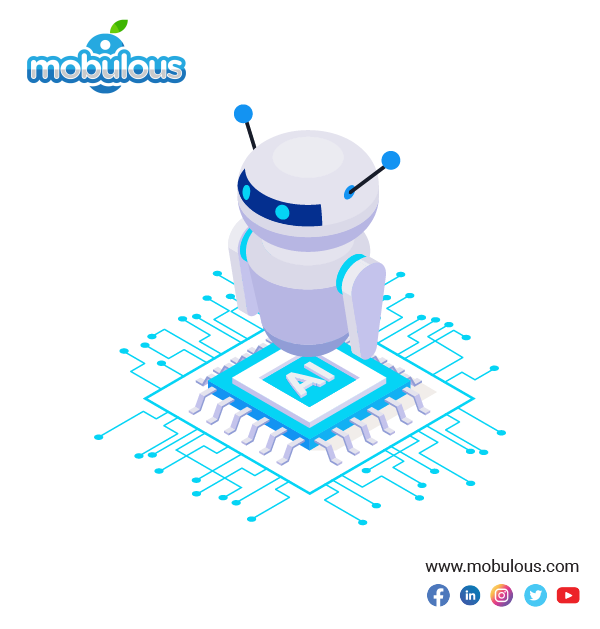 Chatbots are powered by AI that helps out in answering the questions, responding to the queries as well as providing information.
Consequently, chatbots are used by a lot of companies in order to give customer service.
Likewise, chatbots can be used as a part of marketing as well. One popular use is as a customer service representative. They answer all the queries of the users based on the service and product that you offer.
In addition, they recommended the people to sign up for the newsletter.
So, if you are having a large base of customer, then you can make use of chatbots that is automated in order to solve the queries of the users.
The best part about chatbots is that it can be trained alongside with NLP algorithms to have an understanding about the requirements of the users.
See More – What are the Advantages of Artificial Intelligence & Machine Learning in Mobile Applications.
Final Verdict for How Artificial Intelligence can be Used in the Mobile Apps?
AI can have a significant impact about how the mobile apps are made. Besides this, it can also play a crucial role about how the app looks and how the interactions with the users are done.
Hence, AI can truly provide the developers with a lot of convenience.
Thus, a number of companies from a wide range of industries are implementing AI into their mobile applications.
So, if you want to use AI into mobile applications, then the first thing that you need to do is connect with a good AI & machine learning development company.
One such company is Mobulous. They are highly experienced in using AI into mobile applications. The best part is that they have worked in a number of similar projects.
So, you can connect with us through call or email for any such requirement that you might be having.