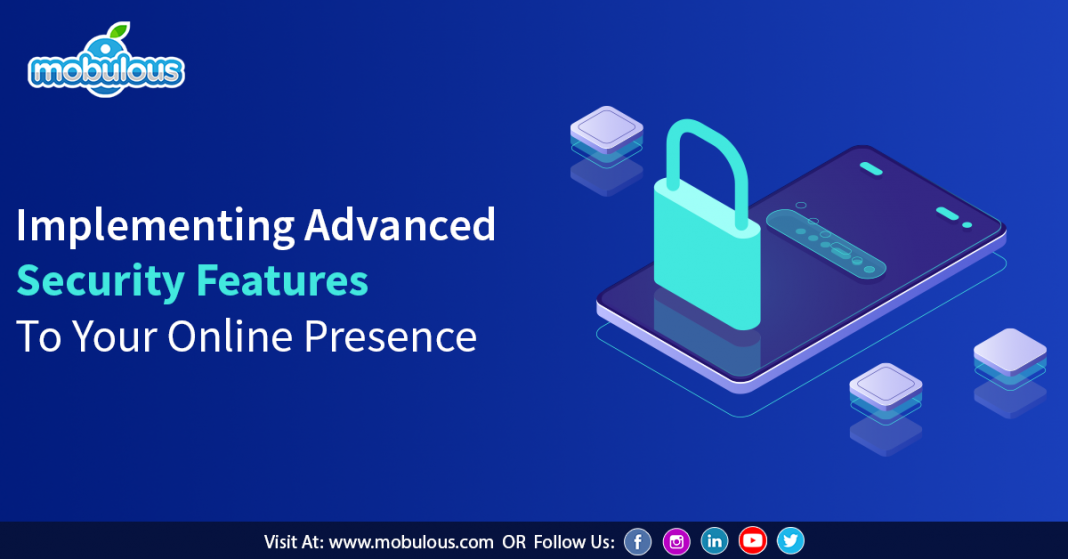 In the new modern era, the market of e-commerce business has been showing tremendous growth all over the world from the last few years. Do you know what the reasons behind the success of eCommerce store are? Why is the eCommerce business getting more demanding day by day? The reason is apparent and seems justified also as it gives you so many benefits such as inexpensive, increased visibility, and convenience for the shoppers. Both business and the consumers have widely embraced the acceptance of eCommerce store. It also offers an online mode of payment or transaction which is more convenient for the users, and even in our daily-to daily lives. It is expected that the market growth of eCommerce business will keep going upwards in the future years as well.
According to a report, it suggests that 20-30% of small online retailers suffer from credit card fraud every year from which 60% of retailers being compelled to shut down their online businesses within six months. With the constant upsurge of the e-commerce sector, it has become one of the most fruitful and suitable destinations for cyber-offenders. The digital retail industry has faced security breaches that could be unintentional, knowingly or irrational human fault. However, most of these security breaches happen via identity thefts, credit card fraud, data breaches, adware, malware, or inadequate security management.
Causes of security risks for online (eCommerce) store
* Inadequate Security management – One of the biggest reason of security risks is the poor quality of security management. Security risk management plays a part in any system. Since many individuals depend on these e-services, their insufficient safety measures can be encountered, resulting in substantial losses for both companies and clients. So, it is necessary to make your app more secure by following the best procedure and methods of security management.
* Credit Card Fraud – One of the most significant disadvantages of online shopping is credit card fraudulence. Many malicious users block online stores at the payment gateway. When you make the payment after selecting the product for buying, then you are redirected to the malicious user's website rather than the authorized payment gateway. In this way, hackers use your credit card information to make fraudulent e-commerce transactions without letting you know.
* Identity theft – Another most significant disadvantage of online shopping is phishing or identity theft. Identity thieves generally watch the customer's every step to steal their confidential data such as personal information, etc., and then they disguise themselves to cause mischief. It mainly happens during the time of festivals when many people use online stores for buying.
How to add security to your eCommerce website while developing?
Here are the things that you need to do to make your app secure-
* Choosing a stable platform – There are varieties of Ecommerce platform options to choose from. Make sure that your eCommerce platform has a good reputation and offer a high level of security to your site and update itself regularly.
* Back Up data automatically – When it comes to backing up data regularly, people often have taken it carelessly. But you need to care, and it's your responsibility to back up your data automatically. Data loss can happen due to human faults or hardware failure. You can set it on automatic backup service so you can sleep safely without worrying about the data loss.
* Use Geo-location Anti-fraud software – Use a Geolocation Anti-Fraud tool that offers a real-time fraud record. This helps the merchant to determine the risk level of any specific activity. This is one of the best solutions to the merchants or dealers.
* In-built Multi-layered security – Implementing a multi-layered security feature is one of the best solutions to protect your online store from the cybercrime such as phishing, credit card frauds, etc. Make sure that your eCommerce website has an inbuilt multi-layered security function.
* Use a strong password – Algorithm hackers mainly draw out customers' passwords. Use a strong password with a minimum length of 8 characters including capital and small letter, numerical character, to make your information secured. It is necessary to inform your customer to use such a combination of password to protect the credential data from hackers.
Conclusion
As a startup or entrepreneur, if you want to create an eCommerce website to improve your customer service, then get in touch with us. We offer the best and effective solution based on practices and methods. We are one of the leading mobile app development company that offers eCommerce website service to our clients. If you have any query regarding mobile app development for android and iOS platform, eCommerce website, then asks our consultant manager. He will guide you and understand your ideas.
Read Also:
Make the trade easy with the help of E-commerce app development
Essential Factors to consider while developing a shopping app like Amazon
Mobile App Development: Helping You to Make Your Business Easy – Mobulous
Access Our UI E-Commerce Case Studies: 
Get in Touch with our Sales Team: sales@mobulous.com