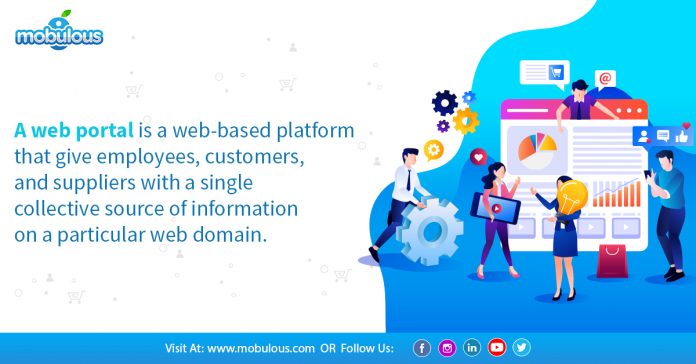 A web portal is a web-based platform that gives employees, customers, and suppliers with a single collective source of information on a particular web domain. It is capable of handling structured as well as unstructured data. No matters whether the users have any prior technical knowledge of the subject or not. It connects and helps to find content that is relevant to ease. It is known as portals. It helps in search personalization notification, information integration, and search navigation. There are numerous types of web portals such as vertical portal, horizontal portal, marketplace portal, and so on. The different portals are classified based on their content and intended users.
In this article, we will discuss some tips and tricks to design web portals.
What are the benefits and advantages of a web portal?
Here are the following benefits of web portals:
Web portal improved decision making.
It can be used to improve the collaboration of information.
It helps companies to reach out to their customers in a very efficient manner.
It provides an entirely safe and secure unified access point to users.
What are the tips/tricks to develop your business web portal?
Here, are the following tips/tricks that you should follow to build your own business web portal:
Understand your client requirement: It is essential to understand what your clients want to develop a web portal from you. It can help you to get the ideas to create a web portal according to your user's preference. And, you can provide them excellent service that attracts them towards your business, products or service.
Avoid poor project management: It is very crucial to maintain excellent project management to develop a web portal. According to the report, almost new start-ups failed because of poor management as no one prefers a product/ service that has poor project management. If you don't have sufficient budget to create high project management then, you can consult a freelancing consultant who can provide you service at the most reasonable price.
Domain and web hosting name: When it comes to developing a web portal, the domain name creates a significant impact on branding a product/service. Make sure you create a unique domain name that can attract more and more users towards your products. A unique domain name helps your business to increase in very less time.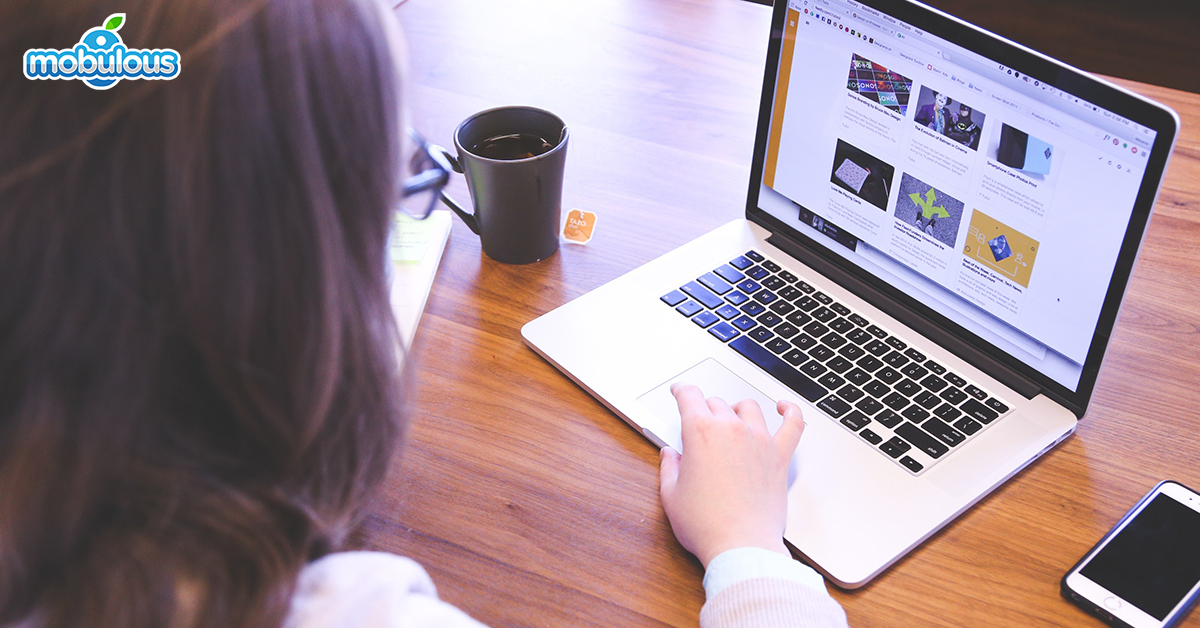 Hire an internet marketing agency: When it comes to developing a web portal, it is so much essential to do efficient marketing as creating a web portal is not just enough to get higher success. You need to hire an internet marketing agency such as perception system to do the marketing. If you hire experienced and expert professionals to do SMO, SEO, PPC then, it will definitely boost your web portal and helps you to beat your competitions.
Budgeting: To develop a web portal, it is essential to have a proper budget planning as it helps you to maintain the finance effectively. You can start with excellent budget plans and spend your money very carefully to manage the funding.' Budgeting is the primary factor that you need to allocate it consciously and deliberately before investing in web portal development for your business.
Using Low-cost tools: Try to develop your portal website with using low-cost tools according to your business needs. It is necessary to be aware of the tools that are used in the web portal development because there are so many tools available in the market, which is cost-effective and affordable and offers high-quality services.
Conclusion
So, these are the top tips that you can follow while developing your own web portal for your business. I hope these tips proved helpful for you to develop a business web portal without much difficulties and costs.
If you have any query regarding web portal development, or to get an assistant from the experienced and expert's portal development company, then keep in touch with us. Our excellent team of web portal developers aims to make real differences in your dream and reality. We are the top leading mobile app development company that aims to serve you better in an effective way.
Read Also:
Make the trade easy with the help of E-commerce app development
Essential Factors to consider while developing a shopping app like Amazon
Mobile App Development: Helping You to Make Your Business Easy – Mobulous
Access Our UI E-Commerce Case Studies: 
Get in Touch with our Sales Team: sales@mobulous.com