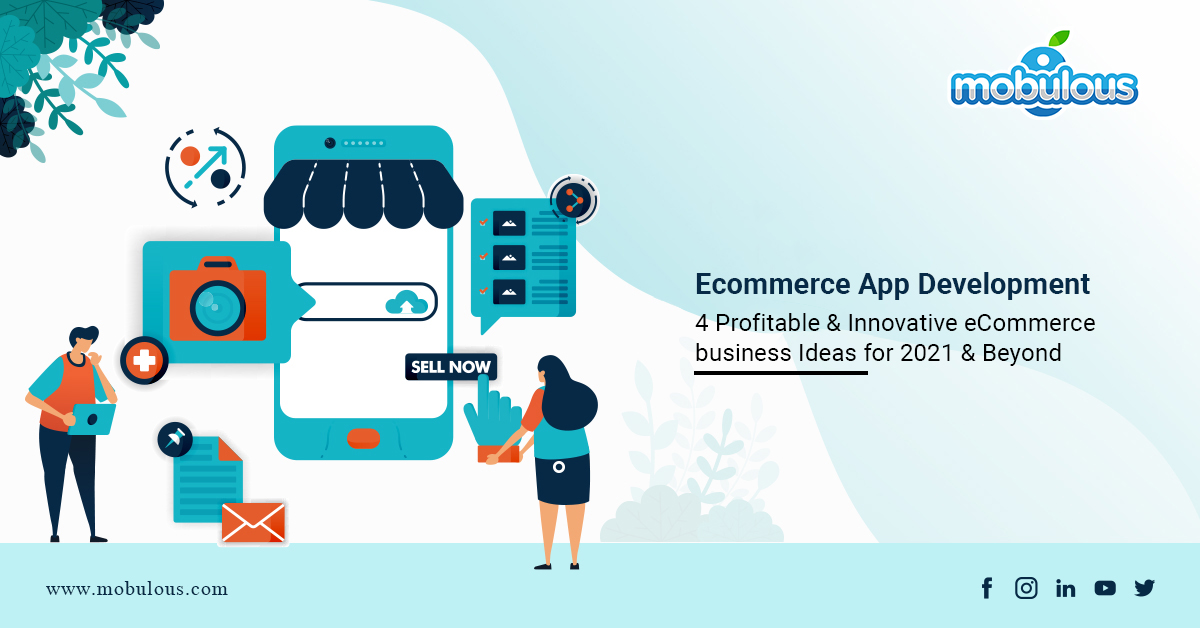 eCommerce is everywhere, and it would be correct to say that people all across the world love shopping online. According to the report, it is supposed that eCommerce sales will cross $6.54 trillion by the end of 2024. If you are thinking of planning to launch an eCommerce business then, this article is for you.
If we believe the report by Statista, then, marketplace business model acquires 80% in the global eCommerce GMV. The most prominent eCommerce players such as Myntra, Amazon, and Flipkart are operated on marketplace business models that allow numerous sellers to list their products for end customers to buy online. Undeniably, the marketplace is a successful business model that serves as a facilitator between the buyer and seller.
Popular stats about Ecommerce that you need to know
By the year 2040, it's expected that 95% of all purchases will be through eCommerce.
93.5% of global internet users have purchased products online.
It is expected that mobile commerce will take a market share of eCommerce of 72.9% by 2021.
Around 51% of online shoppers conduct purchases via their smartphones.
Around 40% of retailers are using social media platforms to generate sales.
What do you mean by the marketplace?
An online marketplace is linked between a buyer and a seller. In the market, different sellers try to sell their products in one place. The marketplace is just like the free economy. Consumers get an opportunity to choose any seller instead of having a stick to a single brand.
Top eCommerce business ideas for 2021
Event marketplaces
Event management marketplaces are considered as one of the best ideas in 2020. Creating an event management marketplace, especially for stakeholders such as organizers, venue owners, and participants, can provide you with great profit. These days, the passion industry is on the rise as creators being online more and more.
Numerous stage performers such as comedians, singers, and performers always look for paid gigs around their regions. It will be wise to create a marketplace for the organizers to list upcoming events, invite local performers, and sell online tickets for viewers.
For instance, StageGator is one of the most successful event management marketplaces.
Sporting marketplace
Just like an event or performer marketplace, sporting management is one of the great marketplace ideas. For instance, a football marketplace where various club managers, players, and ground owners can interact and know each other. Additionally, players can get all the latest updates about the upcoming selection and training sessions. And, the ground owner can list their ground and also organize tournaments.
Soccerji is one of the top examples of sporting marketplaces that are slowly disrupting the football landscape.
Fintech marketplaces
Another best idea for your start-ups is fintech marketplaces. The financial segment comes as the most significant growth sector worldwide and provides an excellent opportunity for disruption.
Some of the exciting opportunities that fintech marketplace provides are lending, real estate, investments, accounting and financial management, and consulting services.
Let's have an example of Mastersome, one of the dedicated fintech marketplaces for smart management consultancy. The platform includes financial experts from different parts of the world, and companies can contact them for complex financial tasks such as budgeting, accounting, auditing, financial forecasting and much more.
Handyman (Uber for service) marketplace
The handyman service segment is one of the popular ideas for your start-ups in 2020. There is a tremendous demand for handyman services such as cleaning, gardening, salon, car repair and many more worldwide. According to the report, the need for handyman services is supposed to increase even more in the upcoming years. Moreover, the booming demand generation in gig economy worldwide opening a new opportunity to start your marketplace, just like uber for particular services.
Final words
No wonder, the online industry is booming in almost every field. People love to get service online. In recent times, due to COVID-19, the demand for online streaming platforms is higher than ever as people are scared to go out of their homes. If you are looking to start a new business this year, give this one serious thought.
Contact Mobulous, India to get the world's best mobile app development service company for your business. The examples of the B2B marketplace idea that we have mentioned above in the article have been executed by our company Mobulous in the recent past successfully.
Read Also:
Make the trade easy with the help of E-commerce app development
Selah: an App to Take Your Event Management Business to the Heights
Mobile App Development: Helping You to Make Your Business Easy – Mobulous
Access Our UI E-Commerce Case Studies: 
Get in Touch with our Sales Team: sales@mobulous.com