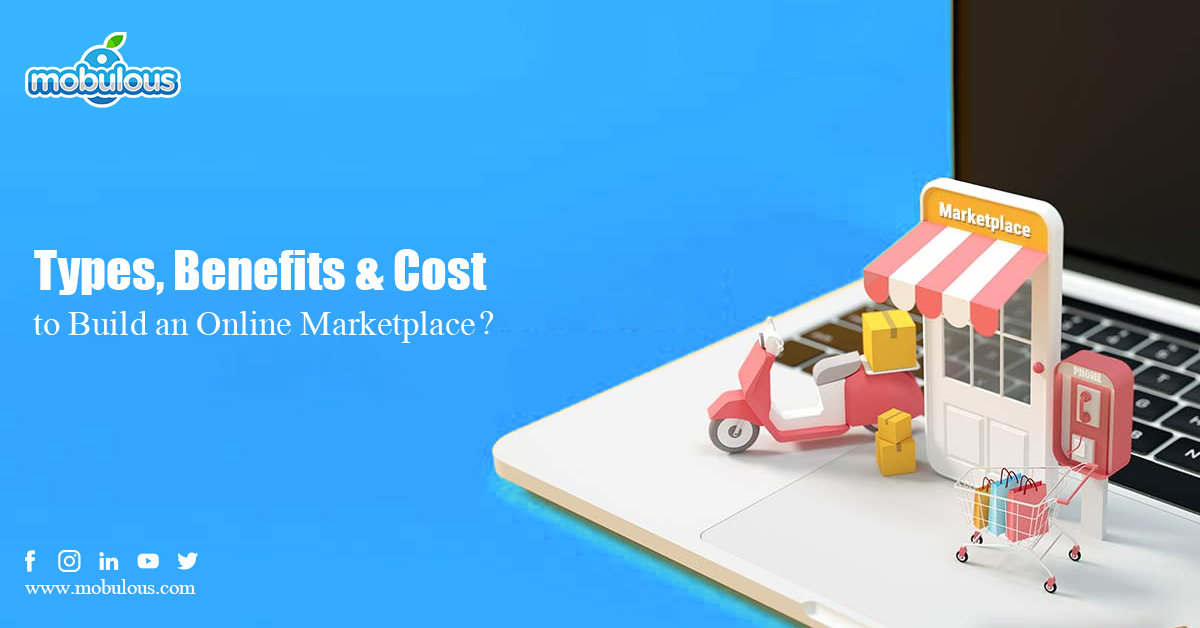 Recently, we are facing a tough time. Who could think of the devastating global coronavirus in 2021? The pandemic has badly destroyed businesses all across the globe. Most of the employees have lost their jobs while businesses still suffer huge financial losses due to the lockdown.
In this challenging time, you must be wondering how to save businesses and minimize the losses? Well, the marketplace could be one of the great solutions to your problems. Most people stay in the home to avoid the risk of getting infected with the coronavirus. Web-based marketplace helps people get the essential services at their home without even visiting the physical stores. If you want to create a marketplace for your start-ups, you must know roughly how much it will cost? Web development services are not cheap, and your idea may cost tens of thousands.
Here, in this article, we will let you know everything about creating an online marketplace for your business.
Introduction
A Marketplace is considered an independent platform that operates online with the sole purpose to connect buyers and sellers directly at the same place. In the marketplace, buyers don't need to bring actual warehouses.
What are the Benefits of Marketplace?
The online marketplace is a platform that brings numerous buyers and sellers. Here are the following benefits of the marketplace:
Businesses get an additional channel to sell and advertise their goods and services to clients all across the globe.
Marketplaces don't require higher marketing costs.
Marketplaces provide businesses with an opportunity to sell their products worldwide.
With marketplaces, users can check real ratings and reviews on every product they want to purchase.
Marketplaces work 24*7 without any limit on operating time.
An established marketplace can help businesses to improve their brand value and build client loyalty.
Almost every user love marketplace as they provide a convenient way to buy essential items.
What are the types of marketplaces?
There are mainly three types of e-marketplaces:
Vertical Marketplaces   
Vertical marketplaces are one that provides goods or services from different vendors but of the same kind—for instance, Zillow website. The platform works with different owners, agents, and brokers to provide the same service of buying, selling, or renting houses.
Horizontal Marketplaces
Horizontal marketplaces are the one that sells goods or services in different categories but with a single common characteristic.
For instance, Etsy sells handmade items in eight categories, DogVacay provides different types of services but only to the people who have pets.
Global Marketplaces
Global marketplaces are the one that provides different types of services such as books, furniture, food, grocery, apparel, toys, software, music, gadgets, and many more at one place.
Global marketplaces are beneficial for users as they don't need to visit different websites for different products or services. The main focus of this type of marketplace is on people striving for maximum speed and minimum price.
For instance, Amazon website. In starting, it has become famous for selling books, but recently, users can buy everything on Amazon. Myntra, eBay works similarly.
How much does it cost to build a marketplace?
Marketplace website development cost depends on numerous factors. You can't just find out the exact price according to the hourly rates of the developers. You also need to consider other essential factors such as the type of the platform, the adaptation of ready-made solutions or custom development, the used components, and so on.
Anyway, while budgeting, you must take into account the following costs:
Back-end hosting cost
User interface and user experience design cost
Development: front-end and back-end programming
Quality assurance: automation tests and manual testing
Marketing costs
Further tech support.
Suppose we believe the European services cost market research. In that case, the average hourly rate of Ukrainian engineers is $35 per hour, and it's cheaper than in the Baltic states ($45), Scandinavia ($70) Central and Western Europe ($65).
To Sum Up
No wonder, online marketplaces are the future of the retail industry. If we believe the report then, approximately 75% of marketing executives believe that the most crucial benefit of marketplaces for businesses is the opportunity to reach customers in the places where they prefer to buy.
If you are looking to create an online marketplace for your business, you can Contact Mobulous Company. We are one of the top leading mobile app development companies with more than seven years in online marketplace development that has successfully completed more than 100+ projects for customers from the USA, Canada, Germany, the United Kingdom, Japan, and others.
Read Also:
Make the trade easy with the help of E-commerce app development
Selah: an App to Take Your Event Management Business to the Heights
Mobile App Development: Helping You to Make Your Business Easy – Mobulous
Access Our UI E-Commerce Case Studies: 
Get in Touch with our Sales Team: sales@mobulous.com