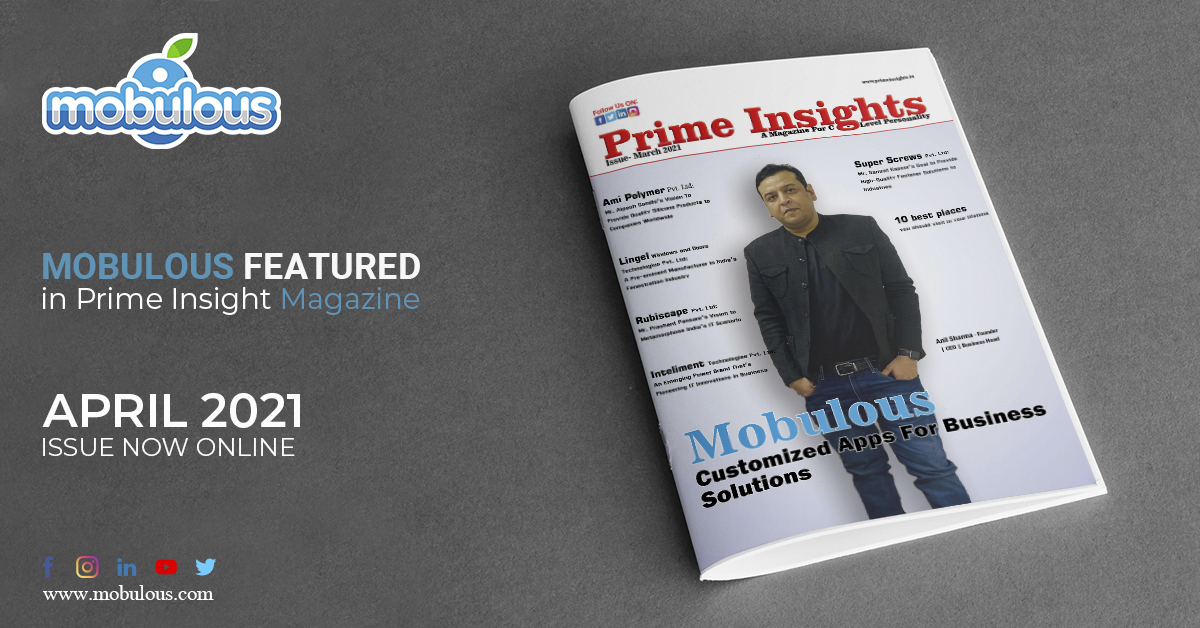 Custom software solution provider Mobulous is featured in the March Edition of Prime Insights Magazine as the 2021's most unrelenting business company pioneering transformation in their industries.
As we all know, 2020 was a challenging year for every enterprise. The pandemic of COVID-19 has destroyed the business world and forced every person to stay at home. After the year 2020 hardship, 2021 has brought with a sense of happiness and hopefulness for the entrepreneurial world.
The shift in the economy has motivated businesses to adapt to the 'new normal. It has also motivated them to be strong and 'adversity-ready.' They are now ready for almost any challenges that'd come their way. Few companies have been exceptionally capable of this adaptation. They have survived the economic crisis and managed to turn it into a massive growth opportunity.
Mobulous is one such organization that has been quite efficient at handling all the crises. The company seamlessly transitioned its operations digitally, weeks before the government of India declared a national lockdown. Throughout the lockdown, the company paid extra attention to its clients and employees' health and safety.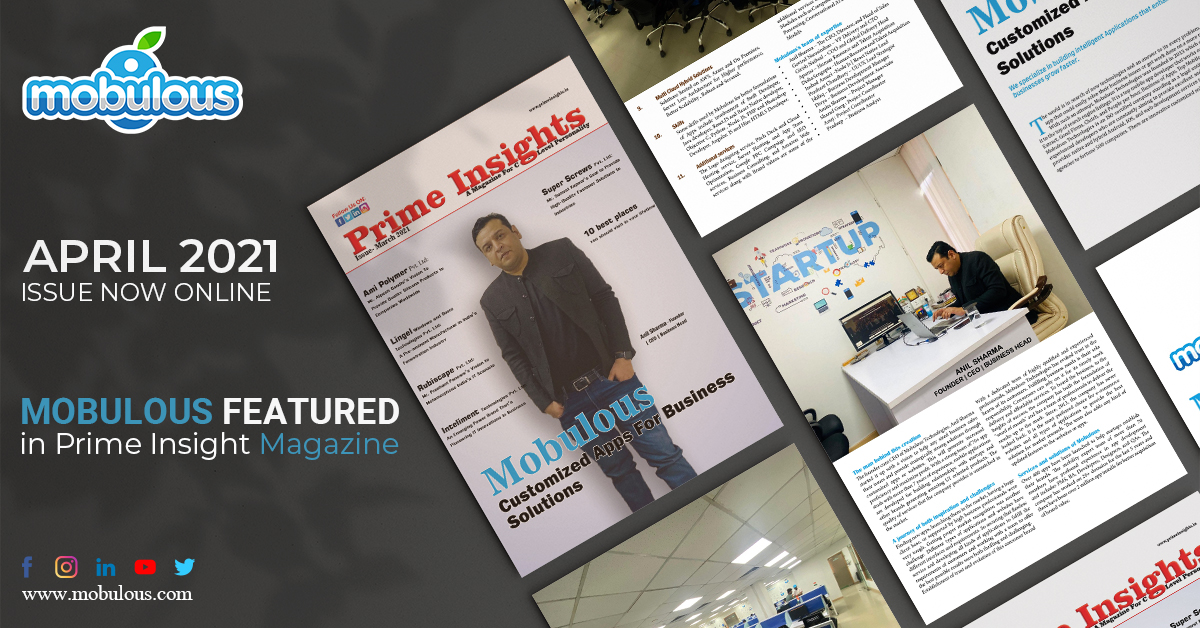 Prime Insight Magazine's Editor, Mr. Yash Aannad, has shared numerous things about Mobulous company. From Mobulous company's CEO, Mr. Anil Sharma's journey to the upcoming project to the technology or tools the developers use in the project, you can have complete details of the company.
About Mobulous
Mobulous is an innovative mobile app development company that provides app development, design, and consulting services to users worldwide. We offer customized solutions to clients ranging from large companies to SMEs and even take up individual projects.
We are best known to provide mobile and web application solutions and software solutions using the latest technologies and software like Artificial Intelligence, Machine Learning, Internet of Things, Blockchain, Cloud Computing, and Augmented Reality. We follow an agile approach to meet the demands of our customers.
We believe in delivering efficient and simple software solutions across various domains, including Healthcare, Banking, Education, Logistics, and many more. We have 100% happy clients with an 80% retention rate. Some of the famous clients of Mobulous include Starbucks coffee, EATON, Claas, Hyundai, Indiamart, Dainik Bhaskar, and so on.
If you're willing to develop your startup to an established large corporation, you can choose Mobulous Software to help you through the journey. Contact us right now for your app development project.
Click on the link to read the full article here:
https://primeinsights.in/mobulous-customized-apps-for-business-solutions/
Live Magazine Url: https://primeinsights.in/mag10/#1