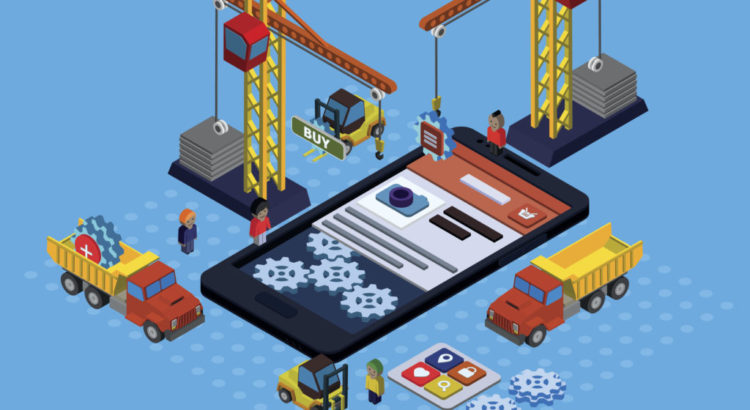 Top Mobile App Developers USA
When looking out to developing an app for a website, business, and Blog, the best features should be considered. The most attractive design; in layout and responsiveness, should be put into consideration if there are any chances of getting real and returning clients. Although there are numerous App development companies, there is one you should consider for delivering a mobile innovative and fantastic app.
For app on all platforms – Android, iOS, and iPhone, Mobulous Technologies
which has been in the business and dominating the Indian market for more than four years can put you in place. Started in 2013 by the
Founder and CEO Anil Sharma, the company has grown to a team of more than
60 professional experts

, with over

300 developed apps

for different clients worldwide, Mobulous has attained the rank as a Top Mobile app development company.

This Award winning company with numerous testimonials from happy customers, and having worked with so many household brands like Hyundai, Gionee and the likes, we can say that Mobulous is the perfect company for the job.

Despite the nature of the app; Health, shopping, e-commerce, social media, real estate, or whatever niche, the team will design an app across any platform of choice (iPhone, iPad, Android, Tablets, Windows, The Web). With the company's vision which is "to be a single-stop-destination for all custom mobile and web solutions and offer an ingenious range of market-centric and perceptible technological solutions," you can see the commitment put in place to deliver perfection with Anil Sharma leading the team.
Awards and Accolades | Top Mobile App Developers USA:
Having bagged several awards over the years, here are some notable ones.
Appfutura | Top mobile app developers in World -2017
Upwork | Top rated mobile app developers -2016
Itfirms | Top 10 Mobile App Developers in the World -2017
GoodFirms | Top Reviewed Mobile App Development Team -2017
Apart from these, Mobulous's CEO and founder Anil Sharma was mentioned as one of the 44 App Development Leaders You Need to Know on Business of Apps, here is the link – http://www.businessofapps.com/app-development-leaders/
The company is also ISO Certified: ISO27001:2005
Review more about us on our website : https://www.mobulous.com
Contact with our sales for your App Development enquiry. : sales@mobulous.com