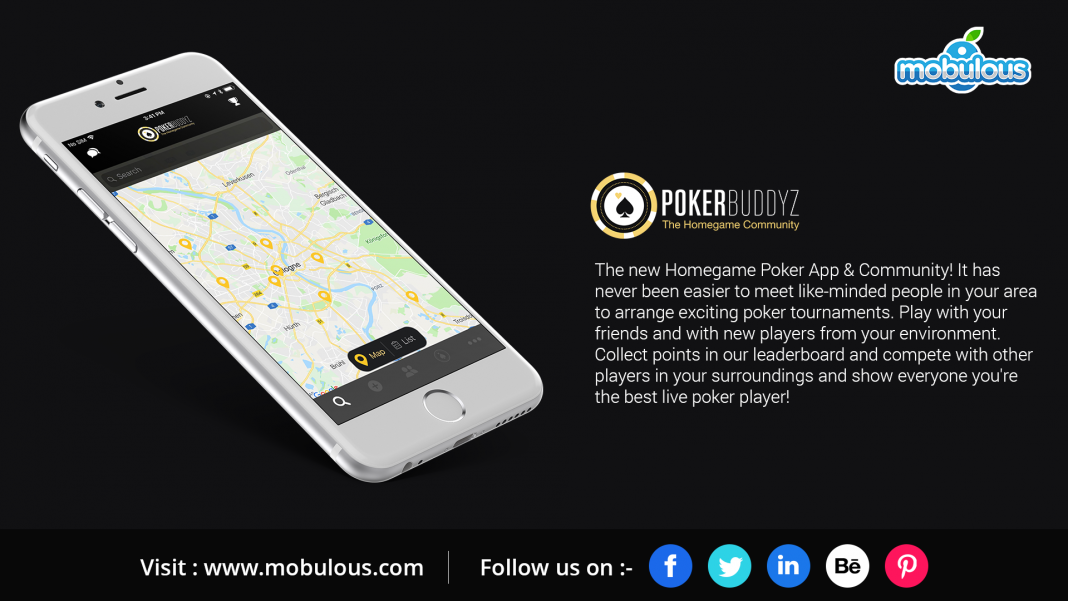 The Pokerbuddyz, the Homegame Community app is now live, which is designed by Mobulous, released on 6th August 2019. Do you also love to play poker secretly regularly? Do you want to play poker online or going to the casino? Are you also looking for someone in your friend circle who can play poker with you? I understand, it has never been easy to find your like-minded people in your circle who can meet your exciting poker tournaments.
Let's see more about this app like how it works and how it is helpful for poker lovers?
About Pokerbuddyz
Pokerbuddyz is the new Homegame Poker App & Community for all the poker lover fans, and they can easily create & find games always and everywhere. The app allows you to play and enjoy exciting live poker action in your environment without using real money. The game is available in both iOS and Android platforms.
Features of Pokerbuddyz
With Pokerbuddyz, you can play with your friends and also with new friends from your environment.
Leaderboard – With Pokerbuddyz leaderboard, you can compete with other players in your surroundings and could see the points you achieve. You can compare your skills and show everyone that you are the best live poker player.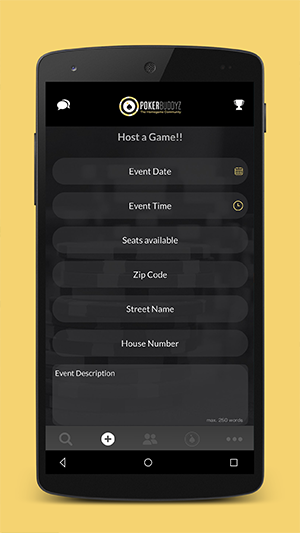 Win great prizes – You can win great prizes by playing it and being in the top list of the leaderboard. Great prizes await your participation!
Team Pokerbuddyz – The team Pokerbuddyz consist of players that allow you to hold your own over some time and remain at the top of the leaderboard. Become a member of Team Pokerbuddyz!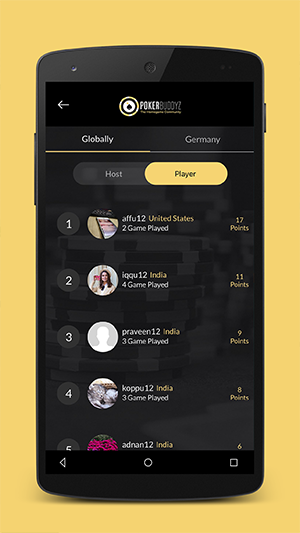 Reviews
Pros
Intuitive and Easy-to-use
Compete with others from your surroundings.
Available in both platforms- iOS and Android
Available on Wear OS by Google
NO Bugs
Create & Find games easily
How to download the Pokerbuddyz app?
Step 1. Go to your phone's Google Play Store or iOS App Store and Explore for Pokerbuddyz.
Step 2. Click on the app, and there you will find the download option. Click on the download button to start the downloading process.
Step 3. Go to your phone homepage, and you will see the app downloaded on your phone. Open the app.
Step 4. When you open the app, you need to click on sign-in. And, the app will ask your mobile number and some personal information like your age, name, and nickname. Moreover, you will receive a four-digit OTP no. on your phone.
Step 5. Type that four-digit OTP no. on the OTP space in the app.
Step 6. Now, you can enjoy the game.
Do you want to develop an app like Pokerbuddyz?
Pokerbuddyz app has a simple user interface that is easy to use, which is designed by the Mobulous, a Top Mobile App development company in India. Mobulous can offer you a cutting-edge solution to your app and can transform your app idea into a mobile app. We are here and serving companies and businesses from the last six years. Our highly skilled and expert team of Android app developers and iOS app developers has successfully developed this application. If you also want to build an app for your business or startup and have any query related to mobile app development, then keep in touch with us.
Product Live Links
App Store: https://apps.apple.com/in/app/pokerbuddyz/id1474789780
Google Play: https://play.google.com/store/apps/details?id=com.pokerbuddyz.pokkerbuddyz
Access Pokerbuddyz app's UI Case Study: Pokerbuddyz Case Study
Get in Touch with our Sales Team for Similar App Development Enquiry: sales@mobulous.com