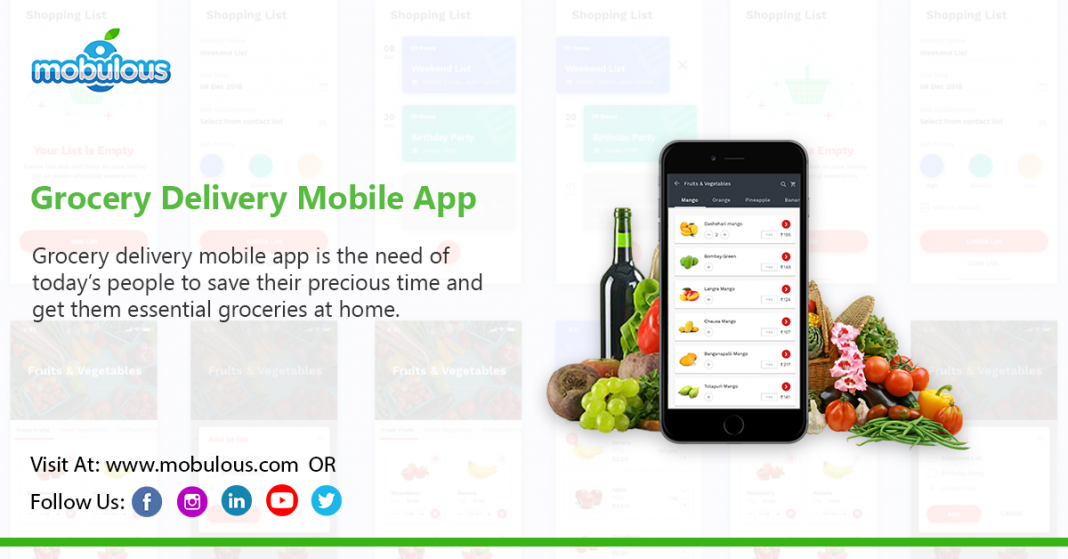 In the busy scheduled life, it's very herculean and an unpleasant task for some people to get time to purchase essential grocery products. According to research, it was found that above 40% of consumers use an online grocery app to shop their groceries.
Hence, grocery delivery mobile app is the need of today's people to save their precious time and get them essential groceries at home. With the help of the grocery app, people can easily find their goods using the classes. They don't need to spend a lot of their essential time for the required products they want. They can do their grocery shopping at any time without even visiting the place and get the delivery.
In the big cities of India such as Mumbai, Chennai, Kolkata, Delhi, Hyderabad, and Pune, etc., online grocery shopping apps have become part of their daily life.
Online Grocery list apps for Android and iOS
Here, are some of the best and most popular online grocery list apps for Android and iOS. Let's have a look:
1. Bigbasket
Bigbasket app is one of the most popular apps that offer more than 10,000 grocery items to the shop. You can purchase the essential products easily online from a mobile app and website. The app provides almost every grocery products and available in 20+ megacities such as Mumbai, Chennai, Bangalore, etc. The app is likely to expand its service very soon in all the megacities in India.
2. Nature's basket
Godrej nature's basket is another popular online grocery app that is available in some cities such as Mumbai, Pune, Delhi, Bangalore, etc. The app is famous for its easy navigation and being a pioneering food destination in India for the last many decades. Spencer's retail ltd acquired the app in May 2019 and likely to expand its service in other cities super soon.
3. Flipkart supermarket
Flipkart supermarket is considered as India's one of the leading online grocery shopping app that is available in all over India. The app promise to provide its users with fast service and availability of a vast number of grocery products, including fresh fruits, vegetables, pulses, flour, ice-cream, chocolates, etc. The users can also get delivery of even Rs. 1.
4. Paytm mall
Paytm mall is one of the leading apps for online grocery shopping that is owned by Paytm. It is available in the Google store/play store in your mobile for free downloads. The app provides numerous groceries, excluding fresh fruits, vegetables, and dairy products.
5. Grofers
Grofers is one of the most prominent grocery shopping apps in India that connects its users with local merchant in the neighborhood. Currently, the app operates its service in 17 top Indian cities of India. The app provides thousands of products, including all the various fruits and vegetables. The app rated as one of the best online grocery shopping in numerous big cities of India.
6. Naturally yours
The grocery app, Naturally yours, founded by Vinod Kumar and Priya Prakash on Feb 2010. It is considered as one of the best apps that provides various products, including all indigenous and exotic grocery items to its users. The app gives quick delivery to the user's doorstep and ensures the best quality.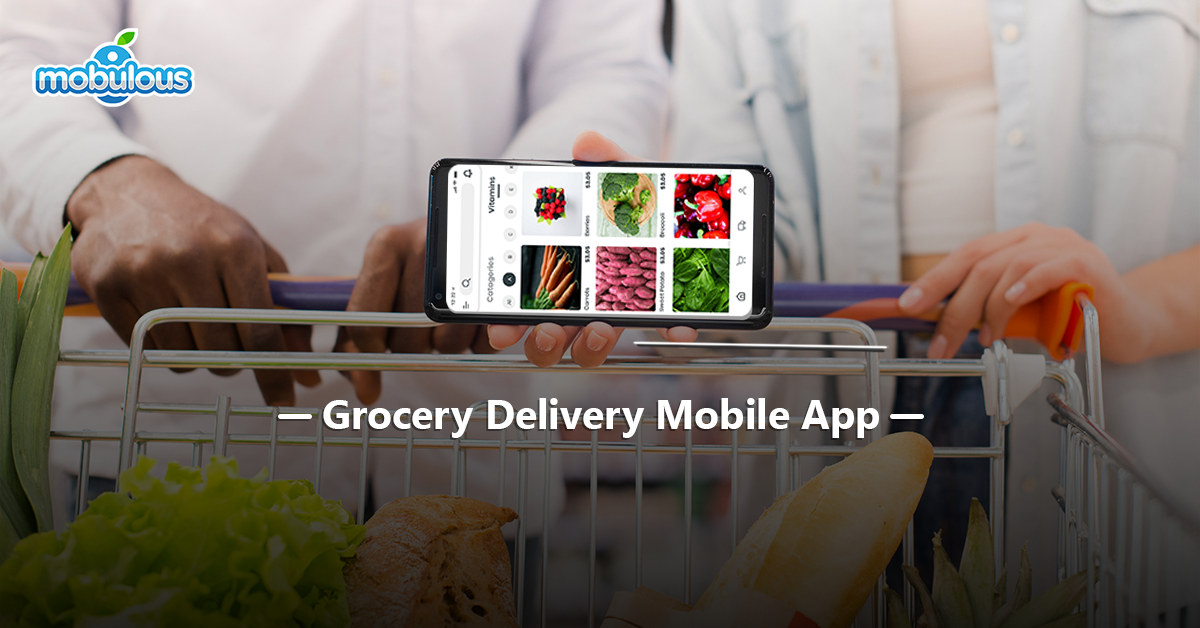 How much does it cost to make a grocery app?
It depends on some factors, including the complexity of an app, the no. of features you want to add, and the country you select.
As an average, it will cost you up to $30000 to $50000 according to your requirement and platforms.
Want to start your grocery business online?
If you are thinking about grocery delivery app development for your business or startup, then Mobulous technologies provide on-demand app development services and solutions. Our experienced app developers create a compelling and user-friendly app with rich features and functions that helps you to scale your business largely. If you have any query regarding mobile app development for Android and iOS platform, then you can easily contact us at www.mobulous.com.
Hope you liked the information and if you want to know about new technologies then check our blogs regularly. Stay tuned! Stay up-to-date!
Read Also:
Make the trade easy with the help of E-commerce app development
Selah: an App to Take Your Event Management Business to the Heights
Mobile App Development: Helping You to Make Your Business Easy – Mobulous
Access Our UI E-Commerce Case Studies: 
Get in Touch with our Sales Team: sales@mobulous.com