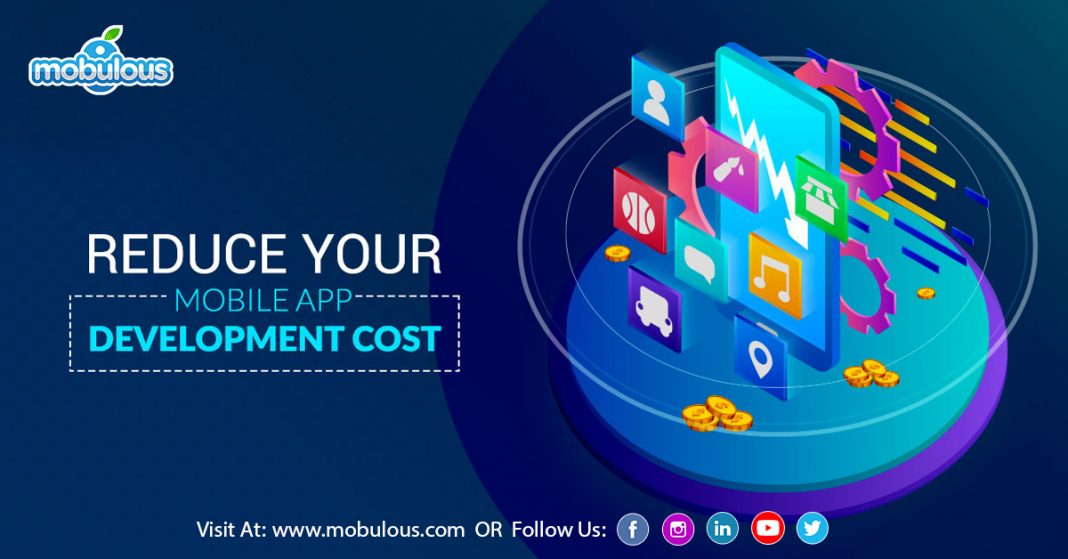 Are you the also one who want to develop a mobile app for the business at a cheaper rate but without compromising the quality of the app? Earlier, people brands their products by offering pamphlets, brochures, and much more. But now, with the smartphone and advanced technologies- the world has changed a lot. In the last five years, we have seen the rapidly growing demand for mobile application for branding and targeting new customers for any business or company. And, the need for mobile app has been continually booming around all over the world.
Nowadays, around 70% of companies are heading towards mobile app development for the businesses' growth and advertisement. According to the size of a business, it is necessary to have a mobile app. Most of the time, we have seen that small and medium enterprises are concerned about the costing of mobile app development for their business. Well, we accept the fact that developing a mobile app and reducing its cost is not that easy.
As a mobile app development company, we have personally discovered some tips and tricks to reduce the mobile app development cost for our clients' project without the risk of compromising on quality.
Let's discuss how to reduce mobile app development cost
1. Pen Down Your Requirements
As we all know, more features means extra costing! The expense of developing a mobile app will depend on your demands and requirements on how much features you want to add to your business app. Before analyzing mobile app Development Company, the most important tip is to note down precise and in-detail requirements about your app development and then should make a document for it. By writing a detailed record will help you and your developers to understand the essentials well, and will also save time and efforts of both parties. If you do not prepare a requirement document, then it will create future confusion and will lead to numerous changes in the app that will increase the overall costing of an app.
2. Consider Outsourcing for the Mobile App Development project
There are two options for building an app- Outsourcing and In-house.
If you want to save your money in the long run, then I would recommend you to choose to Outsource service rather than in-house. Outsourcing offers various options to choose from. According to some sources, it is proved that developing an app will cost you between $150,000 to $450,000. But, do you know to Outsource an app development can cost you only $10000 to $80000.
Another benefit of outsourcing your mobile app development project are:
* Increased efficiency
* Focus on core areas
* Access to skilled resources
* Save on infrastructure and technology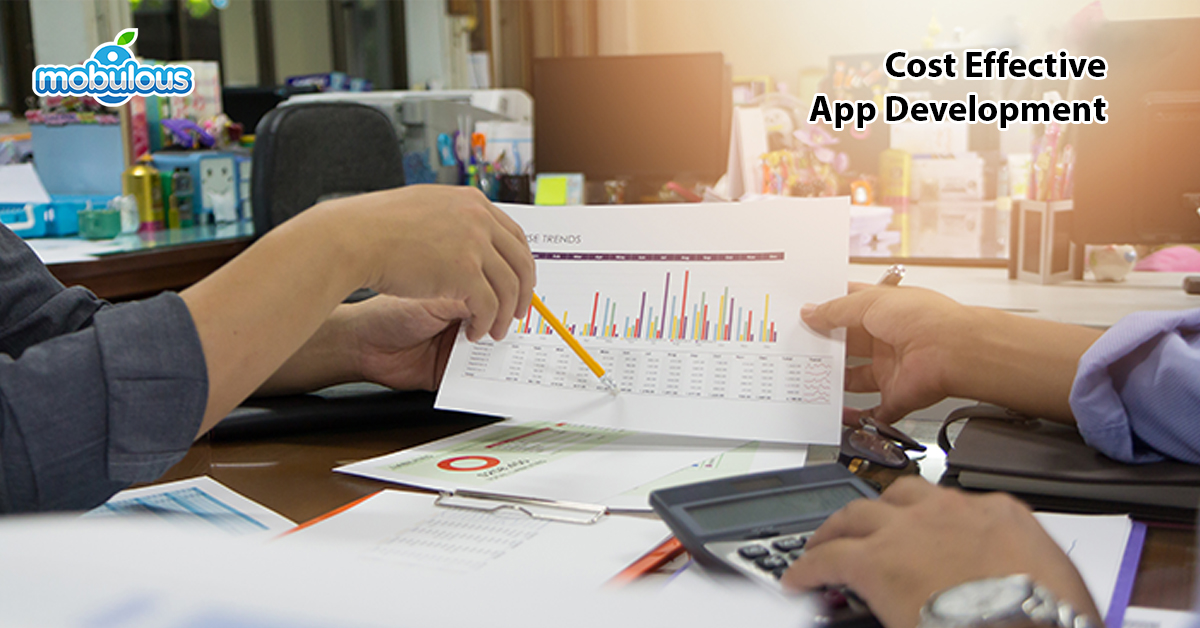 3. MVP (Minimum Viable Product)
Minimum Viable Product is a prototype that contains all the essential features and functionality with the design architecture. With the help of MVP, you can test your app to see its impression and response on real users. And once, you get sure about your app; then you can also add some advanced features on it. MVP not only saves money on development cost and rebuilding cost if any bug arises, but also protect your app from potential faults in a system and future investment.
I would recommend you to launch your app as MVP rather than developing an application, different functionalities, and covering different regions.
4. Communicate with the development team
It is necessary to have supervision who can manage and superintend the entire app development process. But, it is also vital to check the results of every development by yourself so that you can observe keenly and if you find any bug, you can rectify at that very time. If you communicate regularly with the development team, then it will surely reduce the overall app development cost.
Bonus tips to reduce the cost-
* Follow platform- specific design guidelines
* Cut the unnecessary features
* Hire broad specialists and experts
* Consider the simple and attractive material design
*Use cloud backend instead of your own
* Start with a minimum viable product and services
* Choose developers with the successful app store experience
* Use templates instead of custom elements
Mobile app development is not that much expensive if you select the right mobile app development company. If you want to build a business app at a minimum price, then start your mobile app development journey with Mobulous, a top app development company. We value our customers' and understand their needs by delivering high-end mobile apps with excellent efficiency and engagement.
See Also: