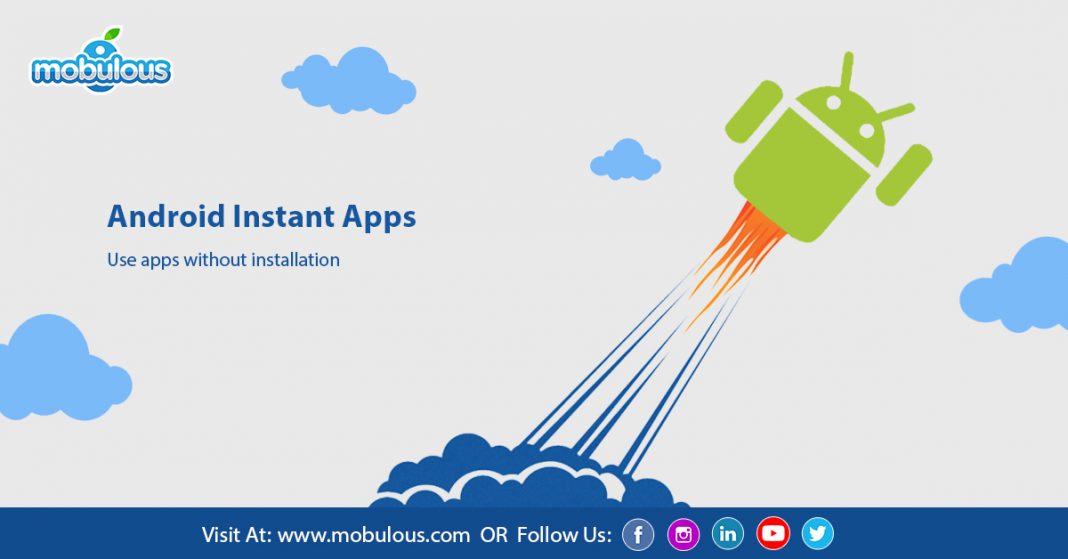 What is Android instant app? Android instant apps are a new version of native Android apps that lets the end-users to use an app without downloading the app. Instant apps are small in size that delivers the same functionality and features of a regular app. It allows the user to access all the available instant apps with one-click. The features of instant applications can only be used to native Android apps. You can use instant apps by simply tapping on the URL, and it disappears as soon as you close the window.
Some of the popular instant apps are NY Times Crosswords, Vimeo, and Dotloop.
Benefits of developing Android Apps for your startups/business
In the new world of digital, if you want your business to grow and generate revenue at a large scale, then it is essential to make your business fully digitalized. Many companies are targeting their potential customers by just coming online. And it is working amazingly in increasing the profit levels of any business. Mobile app development can help to enhance the visibility of the company and gain a robust business identity.
So, despite the size of a business, a mobile app development company adds value to the organization with profitable growth by offering rewards to the app subscribers. Some of the benefits of creating an android app for companies while choosing an Android platform are given below-
1. Increases profitability
According to a recent survey, most of the consumers are spending their time in apps prefer portable applications since it saves a lot of time. This is the main reason why most of the businesses are now accessible through mobile apps.
2. Reduces extra expenses and increase customer engagement
In today's world, Investing in Android app development has now become extremely affordable. Being an Open Source Platform, it reduces the cost of additional expenditure, such as acquiring a license or royalty, instant messages, and traditional advertising, much more. Through these apps, the communications between the customer and sellers become secured. It can be directed instantly to the messaging customers.
3. Increases the popularity of your brand
In this era of smartphones, where everything is just one click away right from you. Mobile apps are a tool that helps to emphasize the visibility of your brand instantly. If you want to increase your brand awareness, then it is necessary to have a mobile app with amazing features and looks.
4. Social Sharing
The main advantage of having an instant app is social sharing that helps the users to share the specific page of their app on different social media platforms. It will not only create buzz and traction but also helps in reaching new audiences. Earlier, it's been challenging to offer a seamless, native experience to the users by providing them easy access to your app. But, now with instant apps, everything is possible!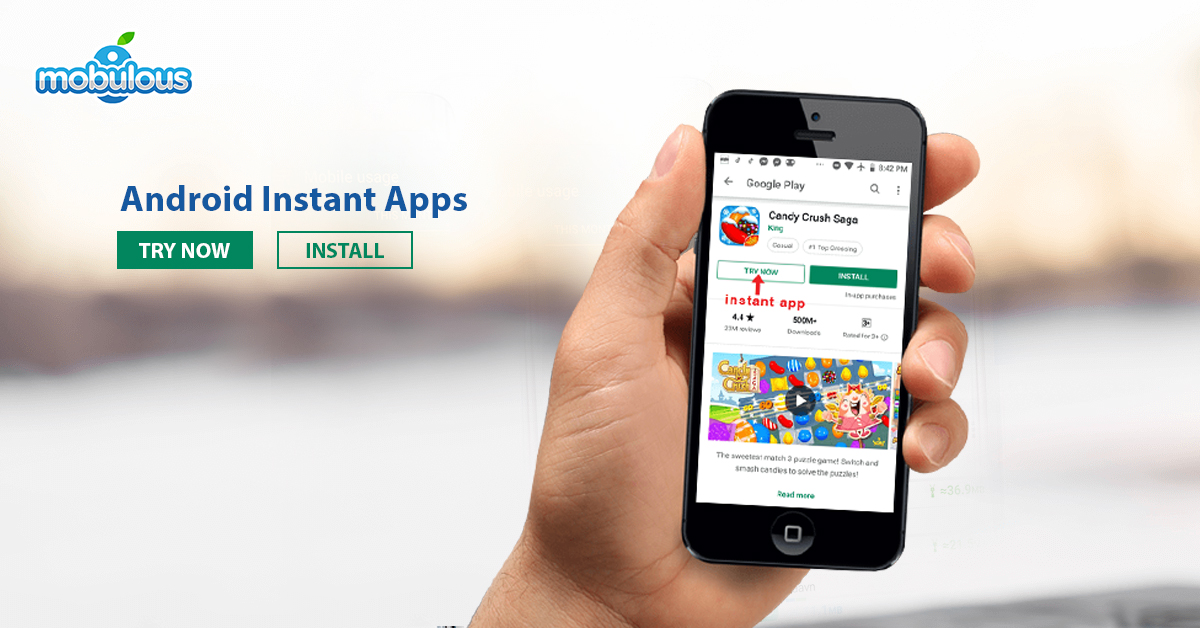 Some other benefits of developing an instant app for the business are:
* Low Investment and More ROI
* Easy to maintain
* A wide variety of multiple Sales Channel
* Contents are personalized
* Your company will get immediate online and offline access.
* Contents are personalized.
Conclusion
If you want to provide better service to your customer and get an instant app developed for your company, Mobulous is one of the top app development company with over 7-year experience in mobile app development and diverse platforms. With the rising popularity of mobile apps, I will recommend you to invest in mobile app development for your business growth and future success— it is worthwhile to invest in!
See Also:
Start car rental business now with the top-rated taxi app development company
Fitviu App Helps People to Find Gyms, Trainers for Fitness – Mobulous
Selah: an App to Take Your Event Management Business to the Heights
Mobile App Development: Helping You to Make Your Business Easy – Mobulous
Access Our UI Case Studies:
https://www.behance.net/gallery/64080449/8-Ball-Pool-Master-Case-Study
https://www.behance.net/gallery/81385137/Play-AT-Sports-Case-Study
Get in Touch with our Sales Team: sales@mobulous.com