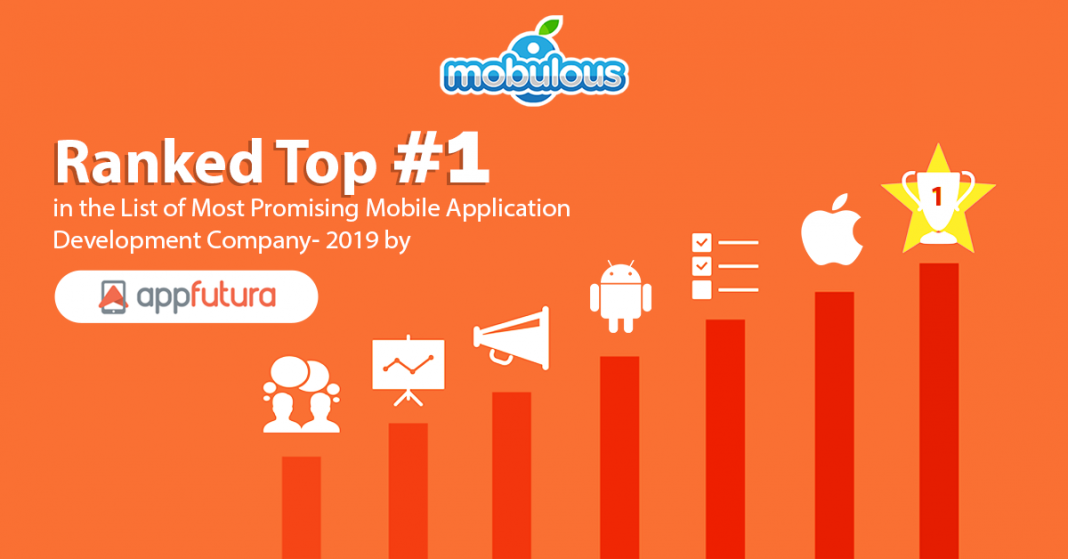 Appfutura, a lead-generation platform for app development companies' who curate a list of the best of the best. Appfutura has released a list of top mobile app development companies in the world 2019 – Our work has placed Mobulous in the number #1 position.
Through the list, AppFutura has compared 10000 of mobile app development companies around the globe and has shortlisted some name out of them all, from which they have ranked Mobulous on top in mobile app development.
What they're known for: We are known for: Acuity, commitment, expertise. The company's apps combined have millions of downloads.
Why are we the number 1 mobile app development company?
Factors that make Mobulous, a leading mobile app development company-
* Reason of the success- The pillars of success of Mobile App Development Company is its Quality Delivery & Unprecedented Technical Skillset.
* Two-prolonged Strategy-
Our company assures that the quality of the delivery of its application featured on the App Store and Google Play is at par in standards with any other application.
The company verifies the work regularly and collaborates with the team to maintain technological skill set. The company has been upgrading its technology, keeping pace with the emerging trends.
* Based on Reviews- Mobulous has received a maximum number of positive reviews by delivering the best mobility service to their clients'.
* Mission- Mobulous mission is to build a smart and motivated skilled team who take pride in their work and endeavor to be the most trustworthy & best in mobile app development.
* Aim- We aim to be a tower of strength in the industry as the leading app development based solution provider, adding value to our customers and boost their profit. Mobulous explores to build a development center across the globe (other than USA and India) while concurrently enhancing their technology armory.
See Also: