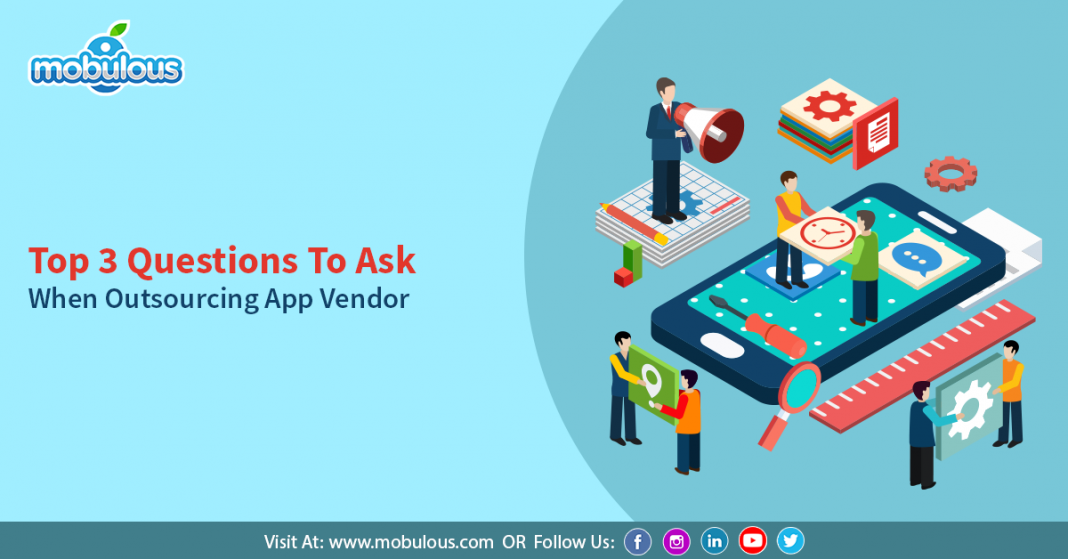 As a mobile app development company, the most common question that was asked by our many clients in India that "what makes your company unique from other companies?" And then we share our working procedures and methods to them in the meetings, and then they decide whether they want to go with our workflow or they choose another vendor for their app project.
Before you outsource, it is crucial to ask genuine questions and get surprising answers from the company. Once you get terrific things about the company, make sure that their company is a fit for you or not.
There are some common questions which are development cost, billing modes, and whether they can fit your criteria. These questions are not enough to make the decisions. And, don't you dare to hire based on price matters because of this, it leads to failure and unsuccessful of the app. So, you are now wondering what other questions concerns and you should ask?
So, we have prepared the list of top 4 questions that every entrepreneur or startup can ask any development company and could compare the best company for their business project. Through this blog, we want to help clients to determine the relevant app huckster for them. This is mainly helpful if you do not have your in-house developer or designer to join the preliminary meeting with an app company.
1. What is the no. of junior/senior IOS/Android developers does your team have and how they maintained their work quality across expertise with diverse organizations?
Reason to ask – As we all know that there are very fewer companies that don't have junior developers in their team. Also, it is not suitable for the long-term app development company to invest in junior developers. So, it is expected from any development team to maintain a healthy ratio of junior/senior developers and invest them in training junior software engineers.
Best answer – Many different criteria can ensure the quality of the work such as code review by a senior technical lead for each pull request, regular technical sharing, standardization of frameworks, proper technical planning, and a mentorship or buddy system.
2. Do the vendor app company have experience completing projects similar to yours?
Why should you ask: You should ask this question to the app vendor so that it helps you to know whether they have a track record or experience similar to your project? It is necessary to get the information about the app vendor that they have some knowledge or experience in building your app project for your company. It helps you to hire an experienced app vendor as per your requirement and needs. You should listen and focus on their work experience with similar product features and technical functionalities. And also ask some other questions to investigate further like how they make project successful, is there any specific rule mantra they follow to make the plan thriving.
3. What are your development process and software design? Why should you ask?
Why ask: It is necessary to ask their development process and software design to evaluate the company's inherent strength. If a company use the same reliable process, then it is a good indication of a genuine app vendor.
Because a good development company use the same proce​_ss that supports their organization workflow, consistency, and control the work quality process. Make sure that the company's operation includes value-added ideas, strategy, design, development, deployment, and User-testing app before the launch. Good companies follow the process based on practical experience and industry practices.
Best answer – If the company talk about the Agile processes, iterations, QA/testing, UX/UI research, and MVP, then you should hire them because these practices ensure the project success, advancing progress and reduce the risk.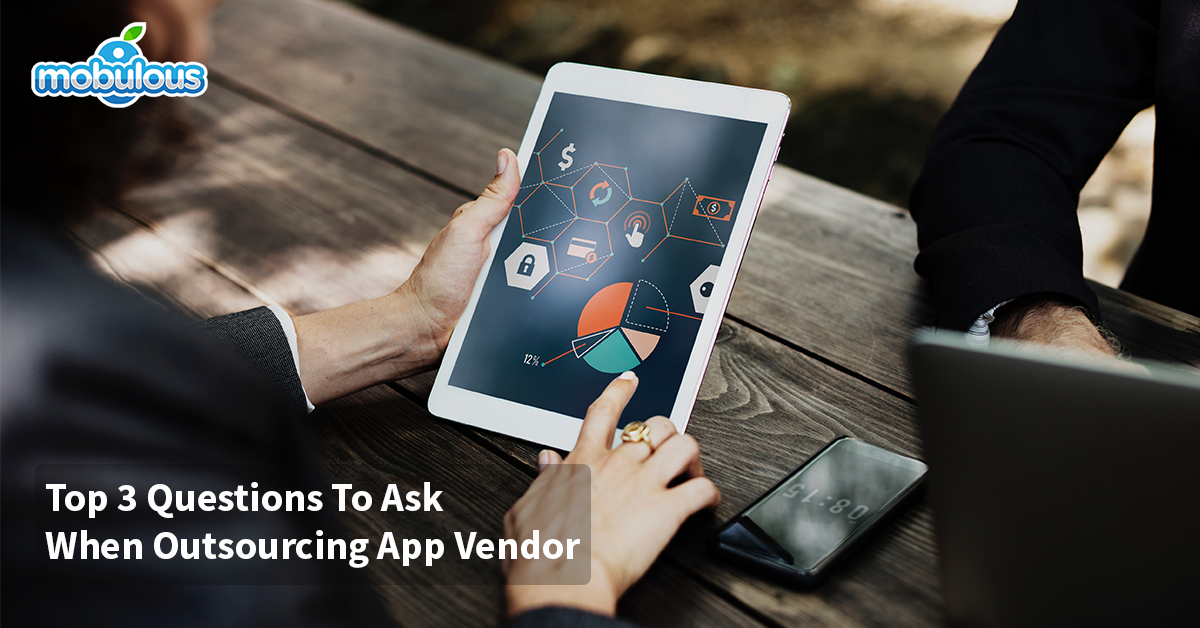 Conclusion
Overall, the main point is that when you ask your question to the app Development Company, then pay attention to how an app company gives a response to you. Also, you should try to see that they provide realistic and reasonable answers to you or not.
As you all know that there are no. of software development companies are out there. Ask your question and listen to them carefully and then decide, "Does they fit for you?" Choose a partner that understands your business needs and requirement and bring your interests at the forefront of every conclusion.
If you have any query related to the topic, then ask your question on the comment section box.
Mobulous Ranked Top #1 in the List of Most Promising App Development Company – 2019 by Appfutura Review
Services Provided by Mobulous to satisfy entrepreneurs, enterprises, & startups needs
Why should you invest in Restaurant App Development?