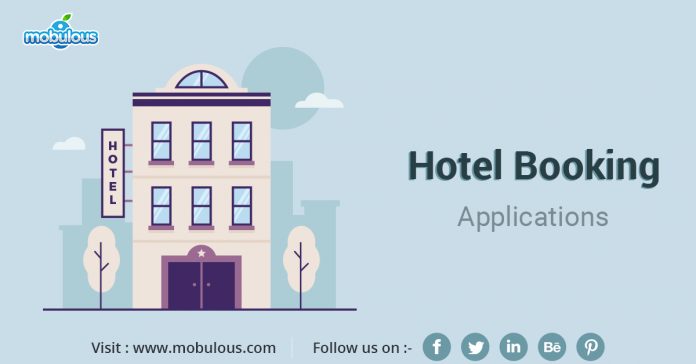 As we all know that there are about hundreds of online apps and platform for everything from booking flight tickets to ordering online food. For every business and service, there is an online app for everything, whether it is about shopping grocery item to buying online clothes. And, in the same way, there are so many apps available in the market for hotel booking, and this is no different.
After the huge success of OYO rooms, many people are out there to invest in Hotel booking platforms willingly. This is one of the latest trends for every entrepreneur and startup, to launch a hotel booking platform such as OYO and make a huge profit from it. Do you know that in research, it was found that there are huge no. of people using mobile devices for hotel bookings?
With the help of smartphones and mobile apps, 60 percent of people prefer to book hotel rooms online instead of going to book offline. It is expected that hotel booking platforms have a higher potential success rate, and it will grow more and more in the upcoming time. The new modern era generation has entirely changed their working way, and now they believe in mobile solution to get the work done. In the future, there is no doubt that it will get more and more advanced as more businesses are embracing mobile solutions to provide the best.
About OYO
OYO Rooms is an online hotel booking platform that gives the customers a way to book a hotel room at an affordable price in a low budget. It is founded by Ritesh Agarwal in 2013 and owned by Oravel Stays Private Limited. It is the largest such website in India.
One of the largest website in India with 4,60,000 listings in 500 cities in India, Nepal, Sri Lanka, United Kingdom, United States United Arab Emirates, Japan, etc. If we count the rooms in OYO hotels, then this is one of the world's largest hotel chain and ranked no. 3 in the list.
The company also operates OYO Home for short-term managed rentals.
In this blog, we will guide you and tell you about what all you require to build an app like OYO.
Must-have Features into a hotel booking app like OYO
Easy Registration Process: It is one of the essential features to provide easy login and registration process to your clients. Generally, people get annoyed if your app does not have an easy registration process. Make sure; your hotel-booking app has easy sign-in and registration procedure.
Hassle-free Booking: Before you launch the app, make sure that your app has an easy and hassle-free booking process. If you want to attract more and more no. of customers, then you must integrate this feature into your app.
Payment Options: Your hotel-booking app should have various payment modes such as Credit card, Internet banking, Debit card, etc. It is the best way to provide secure and reliable payment options.
Show available rooms with the price: It is necessary to integrate this feature and display the no. of available rooms with the cost of every room so that they can book the rooms quickly. It saves time and energy of customers and also it will attract your audiences.
Search Functionality: You should integrate search functionality to provide a convenient way to book rooms. You should include some critical feature such as filter option, search room availability on specific dates, location.
Easy Cancellations: Easy cancellation should be integrated into your app because sometimes it happens that users may ask for canceling the room bookings due to uncertain problems. It is required to provide secure cancellation service to win the customer's trust in your hospitality.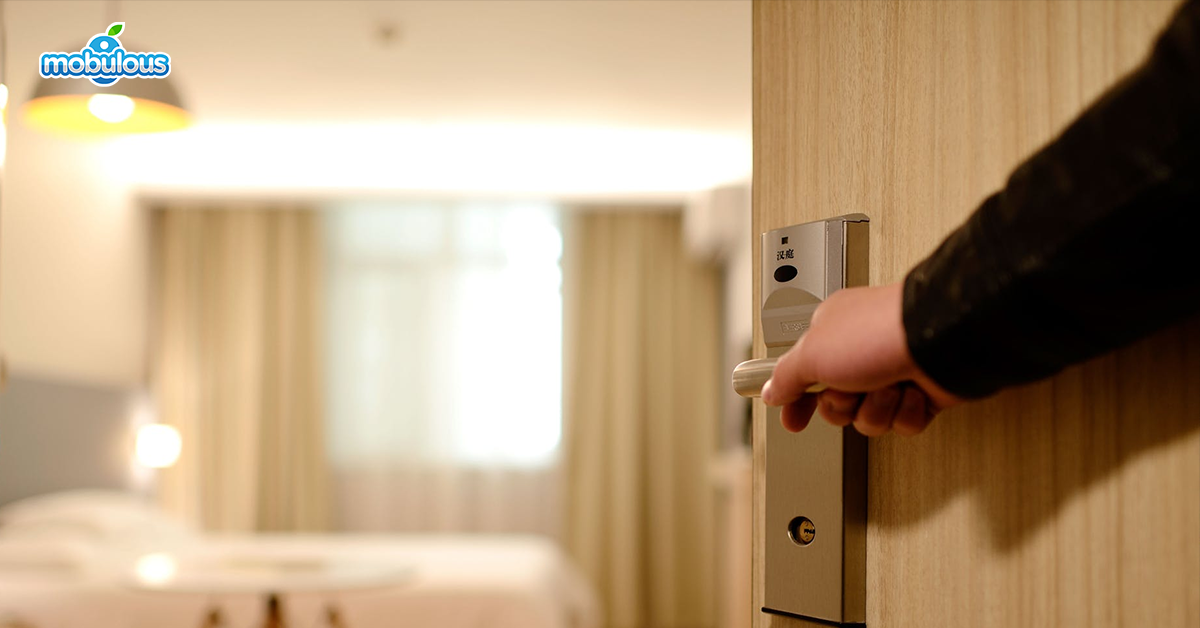 Development cost to build an app like OYO?
We all know that the cost of developing an app depends on various factors such as no. of features, the platform you choose, the number of hours needed to develop an app, and technology stack. So, to develop a hotel booking app like OYO, it also depends on the same factors. The development cost in India is lesser than in other regions. Overall, the expected cost of hotel booking app development like Oyo in India is around $55000-$70000.
Conclusion
If you want to develop a hotel-booking app, then get in touch with us. We are the top leading mobile app development company with the work experience of six years. If you have any query related mobile app development and cutting-edge mobile solution, then you can also consult with us.
Read Also:
Mobulous Ranked Top #1 in the List of Most Promising App Development Company – 2019 by Appfutura Review
Services Provided by Mobulous to satisfy entrepreneurs, enterprises, & startups needs
Top 3 Questions to Ask when outsourcing app vendor