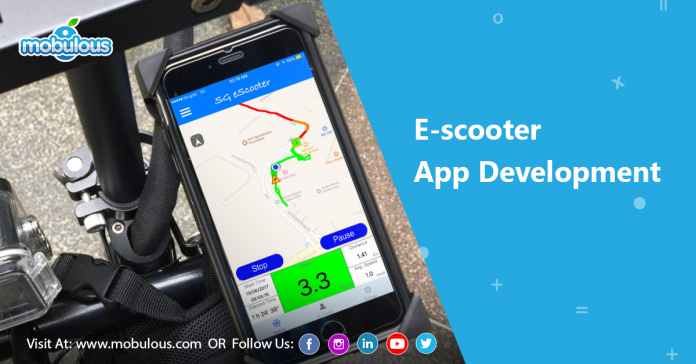 A scooter- sharing system is a type of service that allows users scooters to use for short-term rentals, just like carsharing or bicycle-sharing systems. The service has been launched since the year 2012. It was first started in San Francisco and then expanded to more other cities such as Washington, D.C., Los Angeles, and Europe. After seeing the increasing demand and growth of e-scooter trends, the e-scooter companies more quickly scaling into large companies.
What are the advantages and disadvantages of e- scooter?
Here are some advantages:
They take you faster to your destination than driving a car.
They require very less operational costs as it doesn't need fuel, parking and maintenance cost.
They are eco-friendly as they help in reducing carbon footprint.
Here are some disadvantages:
They have limited range averaging only at 50-70 km. hence, you can't travel for a long destination in this e-scooters.
They are less safe than a car.
They can't be used in the time of raining or flooding.
They take so much time to charge, approximately 6-8 hours for a full charge.
Here are the top listed scooter sharing system operators that have become so popular with e-scooter app development:
1. Spin – Ride your way is a scooter sharing company that is available in more than nineteen cities with approximately 8 million total funding amount. The startup was discovered in 2016 by the ford motor company. CRCM Ventures, exponent, and Grishin Robotics are the leading investors of this company.
Using the spin application, users can find the nearest e-scooters and can get an automatic free trip.
2. Lime – Lime is a scooter sharing company that is based in United States. The company was founded by Toby Sun and Brad Bao in the year 2017. This is the first company that brings bike-sharing to an American territory.
It allows ride-sharing in more than 75 markets worldwide. It currently operates in more than 100 cities around the world, with nearly 335 million dollars in total funding.
3. Bird – The Bird is a dockless scooter sharing company that is based in Santa Monica, California. Travis Vander Zanden founded the company in September 2017. According to 'Time Magazine,' the company was named one of the most genius company under 50 top companies. It is available in over 60 cities throughout Europe, America with approximately $415 million in total funding.
4. Goat – Goat is an electric scooter company that is based in Austin. Michael founded the company, Schramm. IT charges $1 to ride and 15 cents for every minute similar to other scooter services. It can find a nearby scooter on the map and unlock through QR Code. Currently, this company is bootstrapped.
5. Scoot – Scoot is an electric scooter sharing company based in San Francisco. Matt founds the company Ewing, Michael Keating, and Dan Riegel in the year 2011. On June 2019, this company was acquired by Bird Company. Hence, now Scooter Company is a wholly-owned subsidiary of Bird Company.
6. Wind – OFO is an electric scooter sharing company based in Berlin and Barcelona. Eric Wang founded the company in the year 2017. The company offers safe, convenient, and fast transportation service to its users.
It has raised $50 million in Series funding and giving fierce competition to top e-scooter sharing companies such as Bird and lime.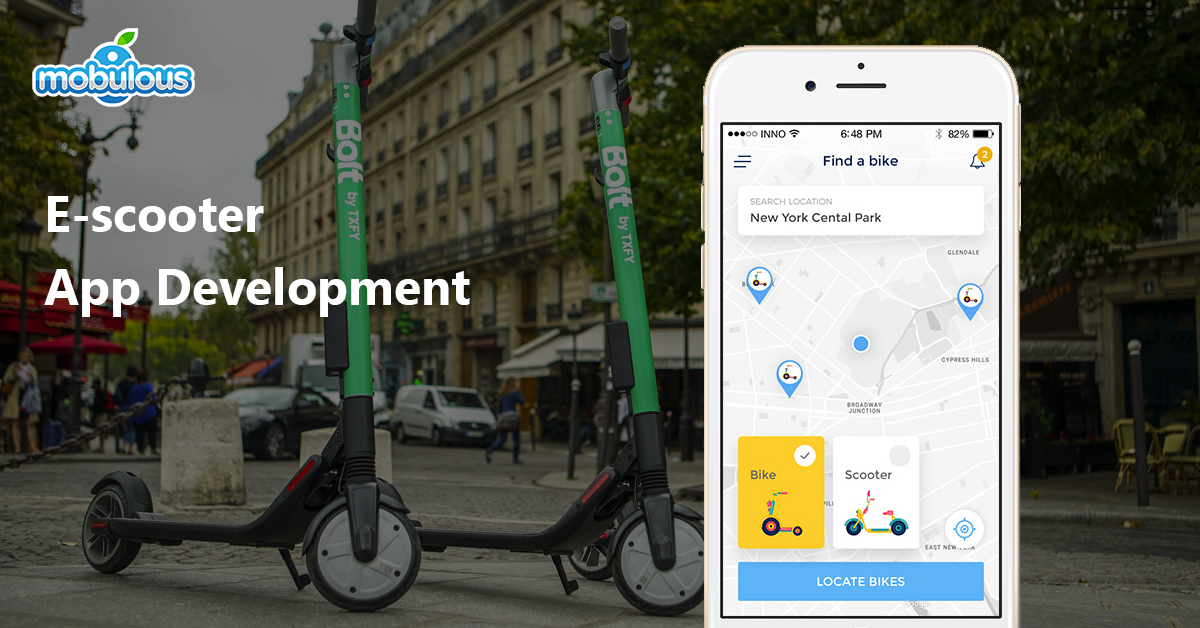 What are the must-have features while developing scooter sharing app?
Here are some must-have features that you should include in your e-scooter app development-
Google Maps integration
Real-time GPS tracking
ID scanner integration
In-app payments
Push notifications
Ride stats
Booking
Social media integration
Conclusion
As an entrepreneur, do you also want to start your e-scooter sharing startup? Are you looking for an app development company to develop for an e-scooter app? It's tough for the developer to build an e-scooter app like Bird, Wind, etc. because it needs lots of efforts and knowledge to develop such type of app and it also takes lots of time. So, I would like to suggest to do in-depth research and then select the top app development company.
If you wish, you can also contact us as we are the top app development company with work experience of more than 6-7 years. We can help you to develop an e-scooter app for your startup and can provide you the best e-scooter app development services.
See Also:
Features of Amazon Prime Video – Cost you less and give the same features like Netflix
Why should you invest in Restaurant App Development?