In this modernized era, we all know that the popularity of Fantasy sports mobile applications is on-demand, and its demand is continuously growing day by day. It is expected that the prevalence of fantasy sports application is going to rise more in the upcoming years. We all know that over 70% of people are using smartphones, and the high-speed internet connection made users get more addicted to the fever of fantasy sports.
Future Statistics of Fantasy Sports Apps in India
According to a survey, it was concluded that India has 7 million fantasy sports apps users and it includes varieties of sports such as Hockey, Football, Kabbadi, etc.
The Growth rate ranges from 30-50 % with each passing year.
Estimated number predicts that India will reach 50 million fantasy sports apps users in the next three years.
The trend of fantasy sports apps will grow enormously along with the time due to the digital era of internet and mobile app development.
About Fantasy Sports Apps
Fantasy Sports Apps is an Android and iOS based online game platform in which the sports fan can participate in the contest and choose the best players for the team. Fantasy sports apps allow its users to play, participate, and win real cash prizes worth ten lakhs, bonus, and sign-up reward. It offers tons of excitement to its users.
Top Fantasy Sports Apps in India
1. Dream11: One of the leading fantasy sports platform, founded by Harsh Jain and Bhavit Sheth in 2008. It allows its users to play fantasy sports, including Cricket, Kabbadi, Football, and Basketball. It has crossed over five crores no. of download and has more than five crores active users present in India. This app is for Indian users and available in India only.
2. My 11Circle: Another Fantasy sports apps available for fantasy fever fans. My 11Circle is a fantasy app platform, introduced by Rummycircle that lets the users win some real cash prize. Through this platform, you can play different sports such as Kabbadi, Cricket, and Football. It has crossed over one crore registered users after its launch.
3. Halaplay: Halaplay is a sports fantasy apps like Dream11 that offer a different type of sports such as Kabbadi, Cricket, and Football from domestic as well as international circuit. This app was founded by Swapnil and Saurav in 2016, and you can earn a fair amount of money using Halaplay. It has crossed 6+ million users and provide a new upgradable version of the illegal betting system, which is legal in all ways and terms.
4. KhelChamp: A newly introduced Fantasy Sports Apps, KhelChamp is a fantasy gaming platform that offers a variety of sports. KhelChamp has little competition, and thus, it increases more chances of winning real cash prizes. After adding money in your wallet, you will get an extra bonus.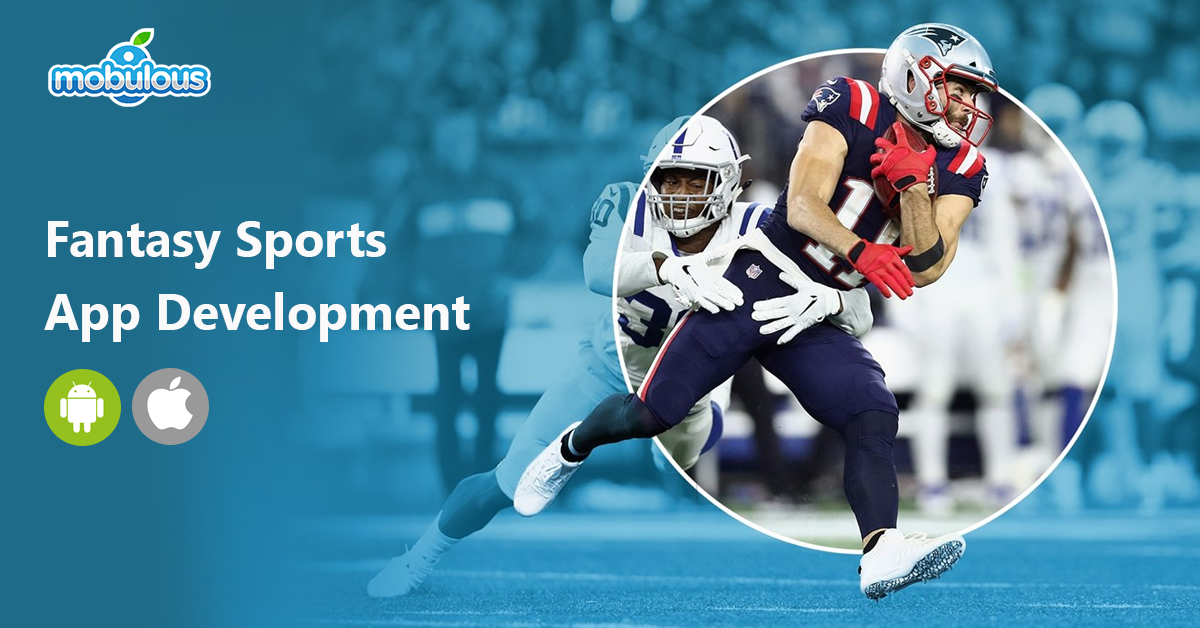 Reason to invest in sports app development by building an app like Dream11-
Sports apps are now trendy
In India, it is new to the sports fan person so you can easily set your startup and become successful
Competition is lesser in this market.
How much does it cost to make sport mobile apps?
It depends on the no. of factors such as the platform you choose whether Android or iOS, an app with the user panel or admin panel, the functionality of the app, and many more. It would cost you approximately $6000 to $9000 according to the development services. The cost also depends on the hours spent on the project.
Do you want to develop a fantasy sports apps?
Mobulous is a top mobile app development company and provides expert and professional developers in the development of Android mobile application and iOS mobile application. We also offer an affordable cost, so if you have any solid idea about mobile apps for your startup, then kindly contact us and convert your design into successful mobile apps. We are here for you to serve you more.
If you have any query related to digital mobile application, then you can ask your question, and our expert team will help you by providing a cutting-edge solution.
See Also:
Services Provided by Mobulous to satisfy entrepreneurs, enterprises, & startups needs
Why should you invest in Restaurant App Development?