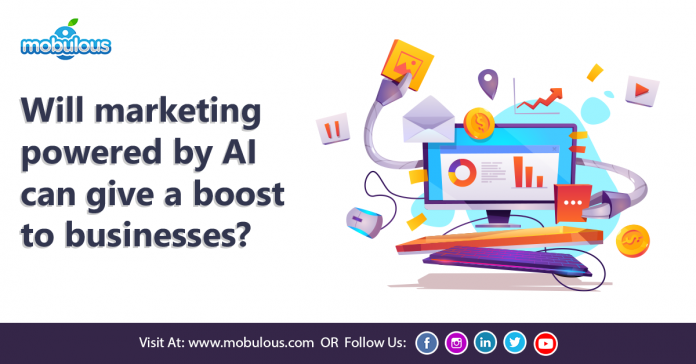 What do you mean by using Artificial intelligence in marketing? How does it help businesses in marketing? If you have all these questions, then worry not here in this article you will get all your answers.
Artificial intelligence is termed as one of the most crucial technologies that are all set to disrupt the way companies work today and in the upcoming years. It has the potential to change business forever and has a wide range of uses.
Stats about artificial technology
Here, are some of the following stats about artificial technology:
According to the survey, 80% of emerging technology is anticipated to have AI foundations by the end of 2020.
According to the report, 60% of people prefer to message a chatbot vs. talking with a human when communicating with retailers
Facial recognition (powered by AI) is supposed to raise its annual revenue growth rate by over 20% in 2020. The expected growth is due to the improvement in accuracy in facial recognition technology.
The wearable artificial intelligence market is estimated to reach $180 billion by 2025.
About more than 40% of executives believe artificial intelligence gives relevant data (one of the significant benefits) that can be used to make decisions.
Artificial intelligence is known as one of the most effective digital marketing strategies that allow for the streamlining of marketing processes. Here, in this, we will discuss all the benefits of AI marketing in businesses.
What is Artificial Intelligence Role in Marketing?
Artificial intelligence is a technology that not gives readymade solutions to all the problems of businesses, but it will help with the analysis of any data. It can easily take a massive amount of data of people and help businesses to segment them. AI allows companies to get great marketing analytical techniques to target the right customers.
This will help the digital marketer to meet all the needs of potential customers and feed them with the right content on the right channel at the right time.
Why is AI crucial in marketing?
AI marketing is so crucial in digital marketing. According to the report, it is estimated out of 100 senior marketers from numerous industries, 55% of companies are already implementing AI in their marketing practices. Ever wonder, why? Let's know that.
AIM allows getting a massive amount of marketing data analytical from social media, emails, and web in a much faster time. As the marketer gets the insight in a shorter time frame so, they can quickly boost campaign performance and return on investment (ROI) so quicker. According to the report, more than 80% of customers want companies to understand their needs and expectations from a particular product.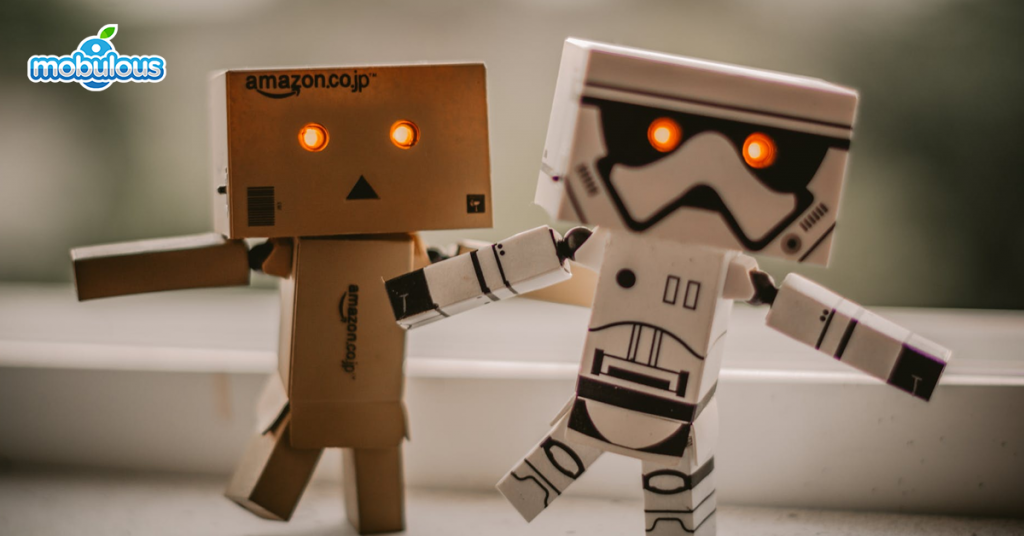 How to use AI for marketing?
Do you want to use artificial intelligence for your advertising/marketing campaigns? If yes, then here, we have a list of numerous ways that can help you to take advantages of it:
Sales forecasting
With the help of AI, you can quickly gather all the essential data about past deals. Also, it helps to study the data from meetings, emails, and so on. You can compare the data of the outcome to the possible sales of your current and future campaigns.
Understand customers in a better way
As we have earlier mentioned, AI solutions help to gather all the data of potential customers so; marketers can easily understand their customer's needs. Marketers can also create customers profile and segregate them according to
Find the trend
With AI solutions, it is quite more comfortable for marketers to know all the latest trends as it analyzes large chunks of data.
3 Reasons that will explain why everyone has yet not embraced AI:
AI is a new emerging technology, so people feel hesitated taking it seriously.
AI increases the costs of the company since they have to hire an experienced AI programmer.
Small businesses can't afford it as this high technology only can be implemented by corporations with billionth turnover.
Final words
In this article, we have discussed all the benefits of AI marketing.
It is a robust tool and must be adopted by marketers in their marketing analytical techniques to gain great results as well as boost the businesses' Return of Investment (ROI). The artificial intelligence system continuously works on the most popular products and services, including Amazon, Netflix, Google, and many more. AI has enormous potential, and it will also reshape the future of the mobile app development industry.
Enhance your digital marketing by incorporating artificial intelligence, one of the booming technology in India.
For further queries, leave your comment asking questions in our comment section box.
Read Also:
Mobulous Ranked Top #1 in the List of Most Promising App Development Company – 2019 by Appfutura Review
Services Provided by Mobulous to satisfy entrepreneurs, enterprises, & startups needs
Top 3 Questions to Ask when outsourcing app vendor
Top cross-platform mobile app development tools 2019